If you're a traveler, chances are high that Paris is on your bucket list. Chances are even higher that – if you're from Europe – you will someday have a Layover in Paris. You may want to use the time wisely and that's why this blogpost is perfect for you! Read everything you need to know in this article.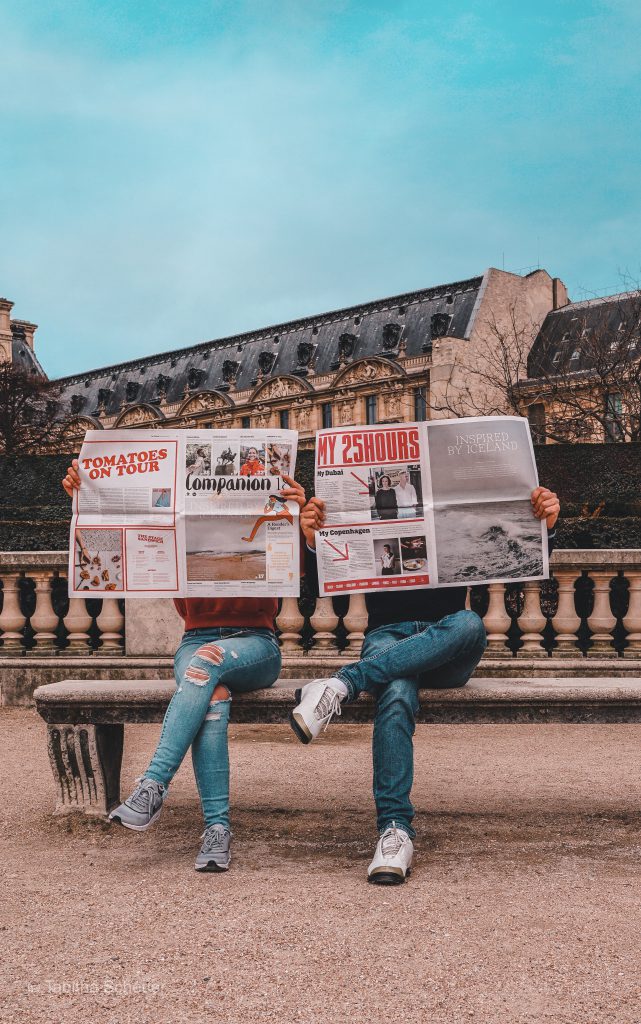 24 Hours in Paris – A Layover Itinerary
24 hours in Paris can be a completely different experience but I'm sure you will love the city just like I do! No matter if you visit Paris as a girls' trip, a couple or as a solo traveler, Paris is always worth it.
Travel Tips for Paris
While Paris is an extremely walkable city, not everything is as close as it is in Rome or Venice. Thus, you should definitely plan some time for transportation. This can be either a metro ticket or a rented bicycle.
If you are in Paris for the first time, I'd strongly recommend that you forget the plan to see everything as soon as possible, because you won't see everything Paris has to offer in just 24 hours. If you're reading this post and you plan to visit Paris not as a layover, this itinerary will be more what you're searching for.
By the way, I also listed some important basic rules and travel tips in this article.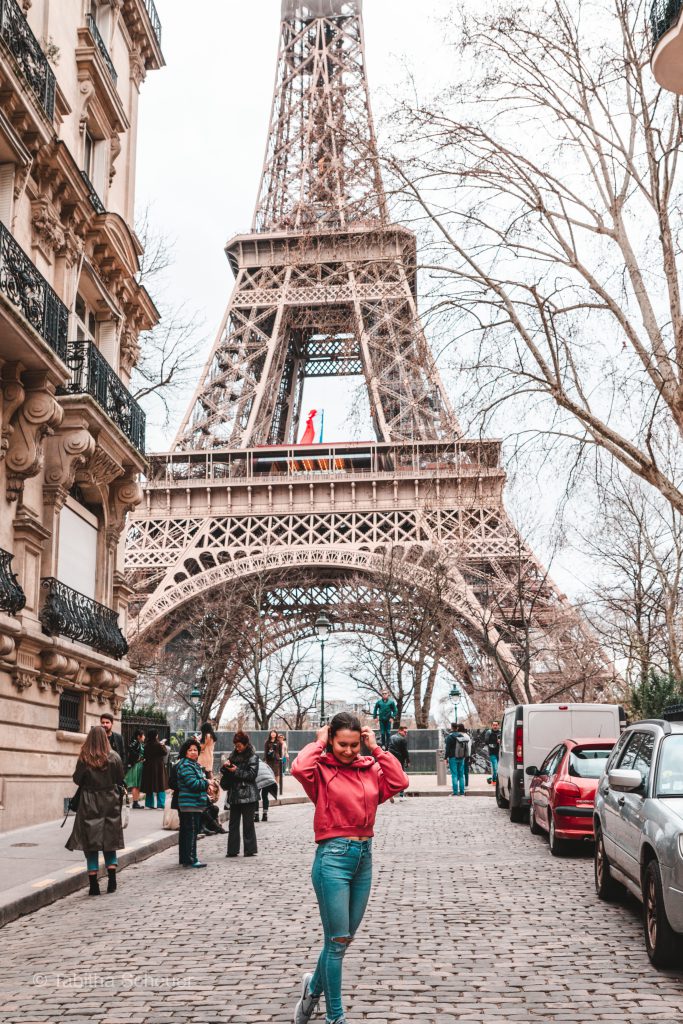 What do to and see in Paris in 24 hours
Morning
See some of the secret spots to view the Eiffel Tower – Since you're in Paris for not more than 24 Hours, splurge on these Eiffel Tower views as long as you can. You should definitely see Pont de Bir-Hakeim, Rue de New York, Rue de Camoëns, and the Trocadéro as they are all perfectly connected and easy to reach.
Take some Instagram worthy pictures at Pont Alexandre III – this is probably one of my favorite views in whole Paris. Pont Alexandre III always fascinates me with its beautiful architecture.
Admire the Hôtel des Invalides – Since you're practically right next to it, why not admire the Hôtel des Invalides? It's a beautiful historical site with so much history.
Afternoon
Walk down the Champs Elysées – Champs Elysées is a stretch of lane extending from the Arc de Triomphe to the Place de la Concorde. It's a popular shopping street with the most instgrammable cafés. Shop or window shop here and grab a bite to eat.
Be wowed by the Arc de Triomphe – When I saw this beautiful building for the first time, I was absolutely speechless. This size, the beauty and the view are definitely worth it.
Notre Dame de Paris – If you still have time, take the Metro to get to the Notre Dame de Paris. Even though it's currently under construction, it's still worth a visit.
Indulge on Parisian pastries – Last, but not least, buy some Parisian pastries and enjoy.
Evening
Enjoy the nightlife of Paris or simply walk through the streets, enjoying the typical Parisian vibe.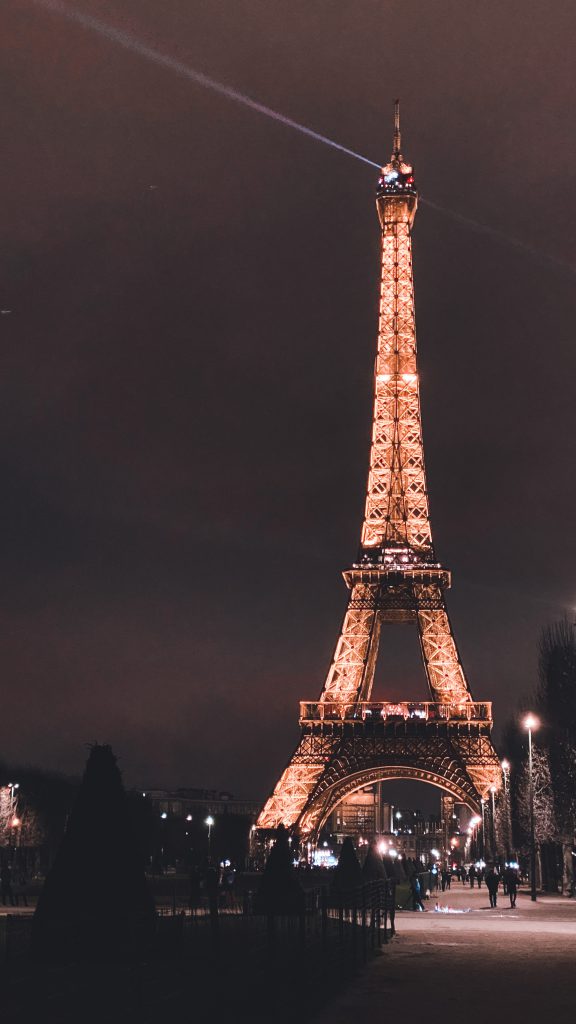 Where to eat in Paris
I don't know if you can really have bad food in Paris (I bet you can, but I never had), but here are some of my favorite spots:
Ladurée for Macarons
L'Éclair de Genie for the perfect Éclairs
Le Cinq for a fancy dinner
NENI Paris for lunch or dinner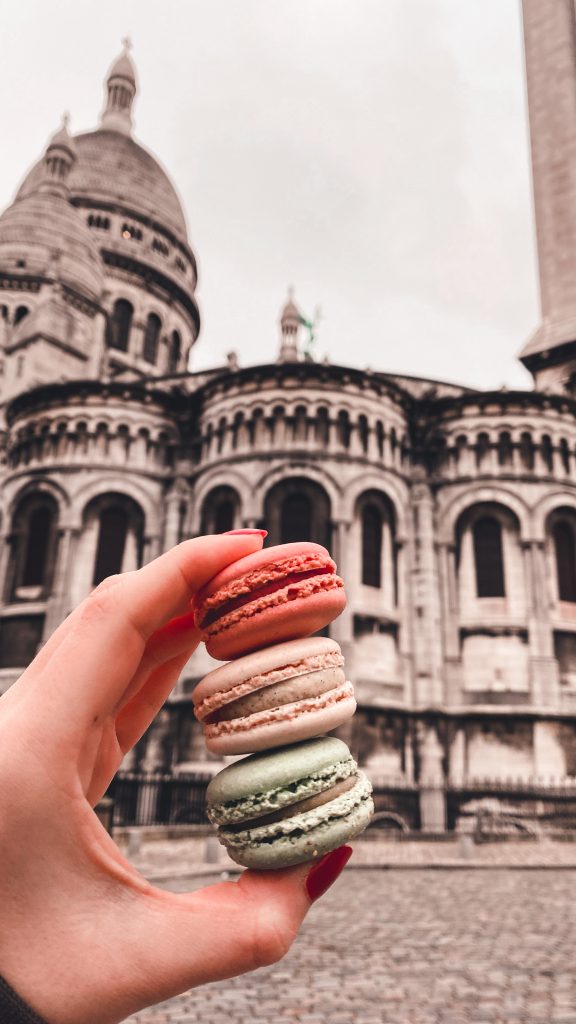 Where to stay in Paris
The 25 Hours in Paris is the best option for a layover edition in Paris as the hotel is directly on the opposite side of the Gare du Nord.
If you're interested in an in-depth review, click here.
Related: A Perfect Weekend In Paris.
& more:
Liked this post? Pin & Share it!