Winter in Europe, including France obviously, starts a little before the year ends and finishes early or mid March. However, the temperature drop can be felt early in November whereas it tends to get a little warmer in March.
As Paris is a city that changes with every season, visits during summer and winter will give you totally different experiences.
You should know that visiting Paris in winter has its pros and cons, but this post will help you decide what's the best time for you!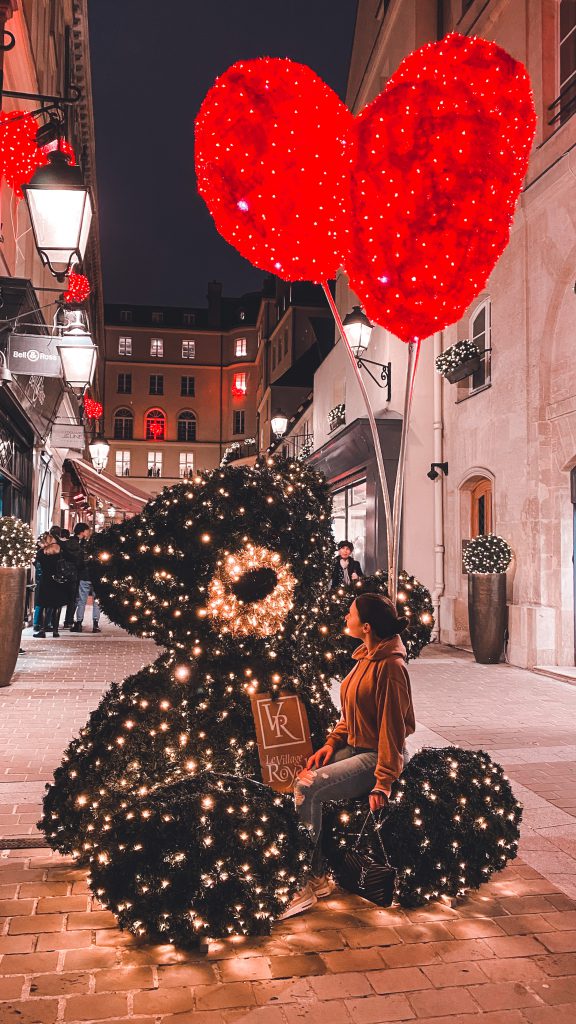 Pros of visiting Paris in Winter
Let's start off with some positivity and tackle the many pros that come with a winter visit to Paris.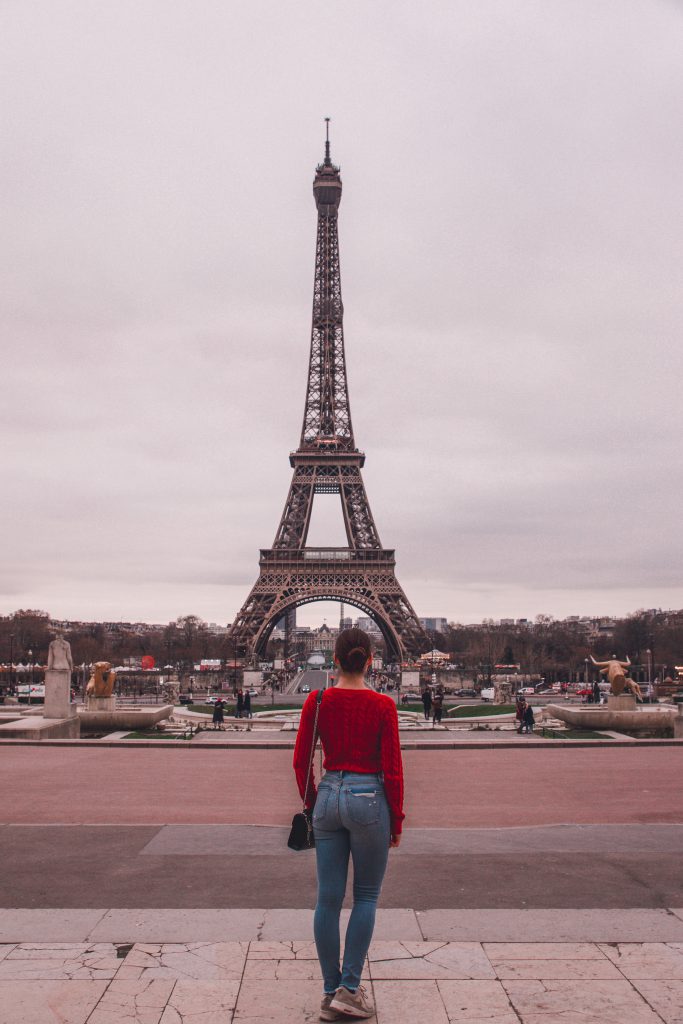 Less crowded
As soon as the holiday season is over, you can expect the crowds to decrease day by day. This means no endless queuing to go into museums or visit famous landmarks.
For example, you never want to set a foot in Versailles in the middle of summer. It's absolutely hell on earth. Not kidding, it's nearly impossible to enjoy your visit with all these crowds. Versailles in winter is a lot smoother!
Obviously, this doesn't apply if you would like to visit for Christmas and do some Christmas activities, such as seeing the illuminations or visit Christmas Markets. If this is what you want, I recommend doing it early in December before the holiday starts in France. This way while they might be some tourists like you, although, you won't also be flooded with the local as kids are in school and adults at works for most!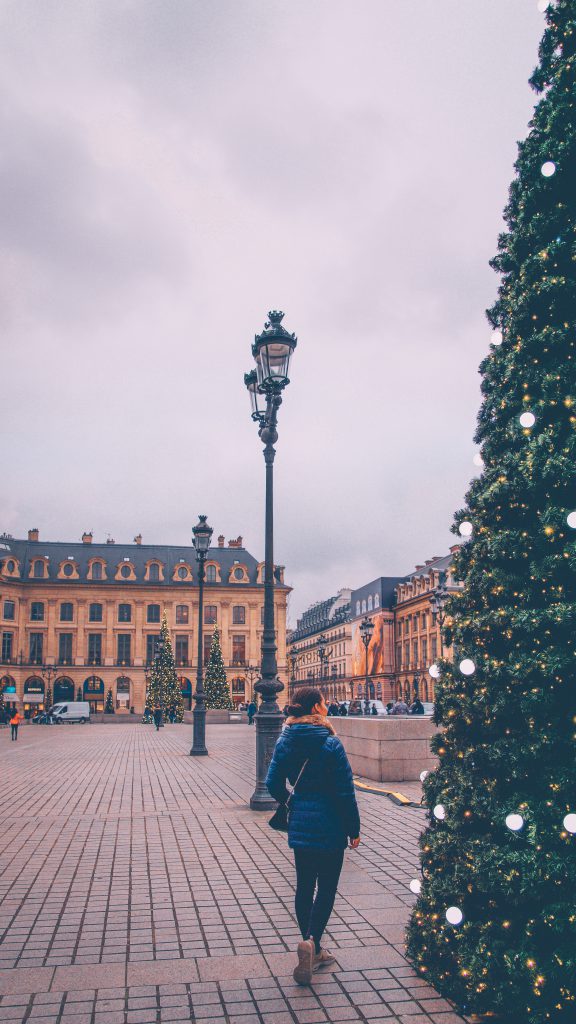 Holiday season
Winter also means this is the holiday season in Paris. So, the city is twinkling and sparkling from the streets to the windows displays. Everything all throughout the French capital is in a festive mood. Combined with all the food you can enjoy and smell floating in the air, it's the perfect vibe for the Christmas time!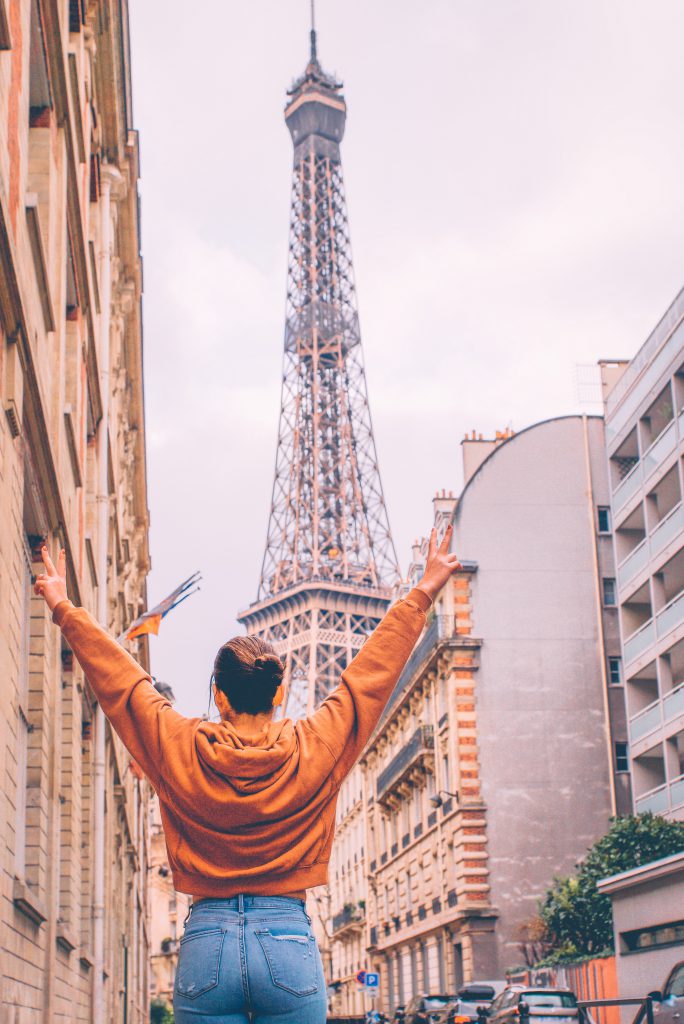 Winter sales
Shopping in Paris is something every girl dreams of, sometimes. France is holding two big sales every year. The first one of the year usually starts mid-January. If you're dreaming about that Parisians shopping session winter is the perfect time for this!
Lower prices
As soon as the holiday seasons is over, the prices tend to lower by a decent chunk. This includes accommodation and transportation.
This is the perfect opportunity if you're on a tight budget! Think about all the other interesting things you could do or eat instead.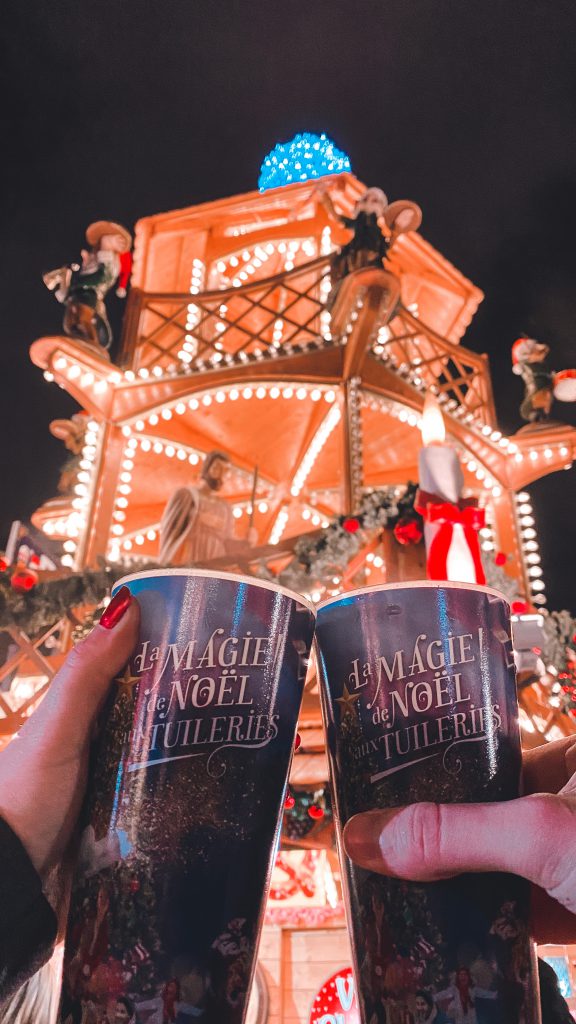 Vin Chaud, Chocolat Chaud
I admit, I'm in love with things like hot chocolate and mulled wine. In Paris, you will find some of the best hot beverages during winter time. It's super cozy to enjoy the Christmas lights (that are still set up until mid-January) whilst enjoying a warm chocolat chaud (= hot chocolate).
Of course, some of the Christmas markets are still open in January. They are filled with sweet smells of mulled wine, warm chocolate, doughnut and other local food that are brought to you by the local farmers and businesses. Perfect for a stroll around the Eiffel Tower!
Related: Top 7 Instagrammable Spots in Paris during Christmas time.
However, there is still plenty of other food you can enjoy in Paris year round, including Macarons, Éclairs, and Tarte au Citron.
Cons of visiting Paris in winter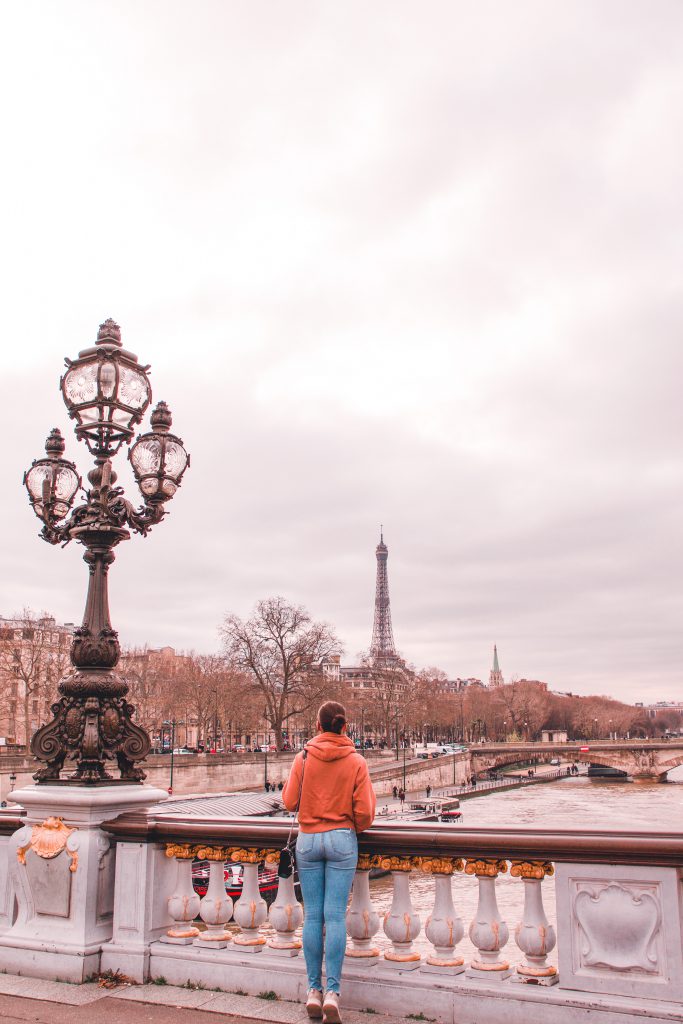 Unpredictable weather
Apparently, you need to be lucky for blue sky. Grey sky is the norm during winter in Paris. While that may sound a little depressing, it's not!
Sometimes, it can get really cold. But the trick to fight the cold is to layer your clothes! Also with the cold and wind, activities such as river cruising in an open boat isn't quite fitting for winter if that's something you wish to do.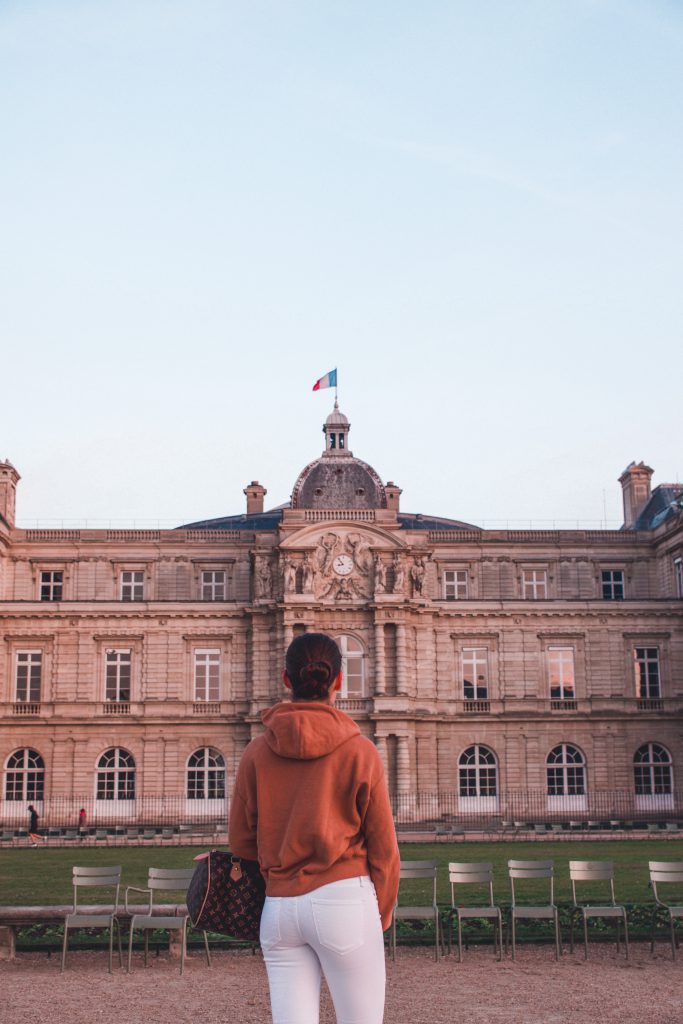 No lush gardens
Paris has a lot of beautiful lush gardens and parks full of vibrant flowers or perfect to picnic. Just, not in winter. It's cold, the flowers are not blooming and it's just not as pleasant as in spring or summer.
If you want to chase the cherry blossoms around the city, then winter in Paris is definitely not the season for you!
Winter is the best time to visit Paris, if:
You don't mind the cold weather
You don't like to queue
You'd like to save money
If that fits your criteria, then there's nothing better than visiting Paris during winter.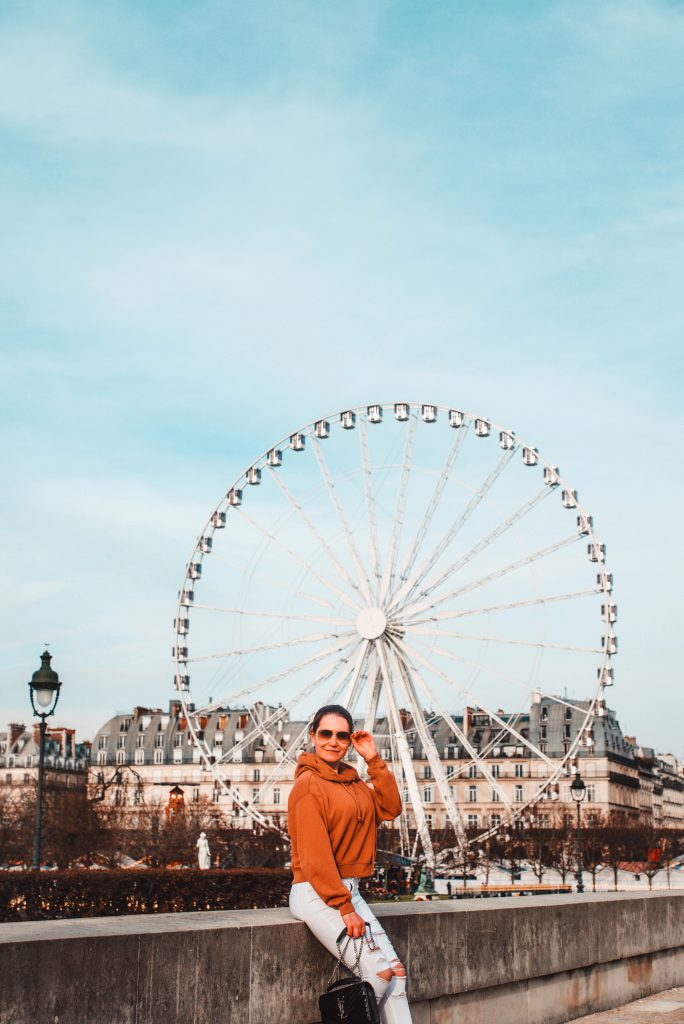 Cant't get enough of Paris?
Love this post? Pin for later!