During our three weeks in Malaysia this year, we also spent two days in Penang. Nestled in the northwest part of Malaysia, Penang is a captivating destination that effortlessly weaves together history, culture as well as natural beauty. In this blog post, we'll explore the charms of Penang, from its rich heritage to its culinary delights.
When travelling to Penang, you can expect an exciting city with delicious food and incredible experiences. In this blog post, we explain how you can best incorporate Penang into your Malaysia trip and what you absolutely have to see. We'll also show you how to get to Penang and how to get around the city.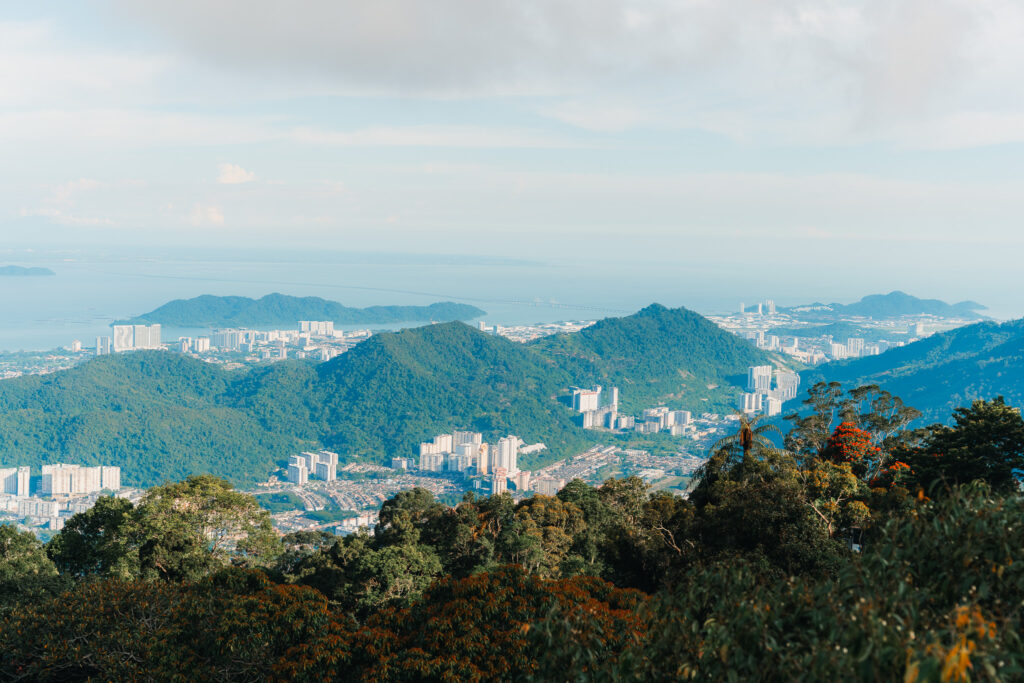 Why should you visit Penang?
Penang has some of the most delicious food
You can see world-class street art
There's a lot of multicultural heritage and architecture
When is the best time to visit Penang?
Firstly, Penang has a tropical climate. Just like other places in Malaysia, you will experience wet and dry season in Penang. Normally, the dry season is between November and March. Our trip was planned for August, in the middle of the actual rainy season, and during our stay it didn't rain at all in Penang. So you can't rely 100% on the times given. However, rain showers in Southeast Asia are generally short, which is why you can actually travel to Penang at any time.
How to get to Penang
For those travelling from Kuala Lumpur, the most convenient way to reach Penang is by air. Penang International Airport serves as a gateway to the island, with several daily flights connecting the two destinations. If you're already exploring other parts of Malaysia, you can also take a grab Taxi or hop on a bus. However, if Langkawi is on your bucket list as well, then you can perfectly combine a visit to Penang. The best way to get from Langkawi to Penang is a ferry, providing a scenic journey across the Andaman Sea. Unfortunately, this ferry did not run during our visit which is why we had to take a flight from the island of Langkawi to Penang.
If you're still searching for a great Kuala Lumpur itinerary, check out our other blog post here! We also included the best way on how to get to Kuala Lumpur from Frankfurt, Germany.
Getting around in Penang
Once you've arrived, navigating Penang is a breeze. The island has a well-developed public transportation system, including buses and taxis. For a more immersive experience, consider renting a scooter or bicycle to explore the narrow lanes and hidden gems that might be missed by conventional transport.
Where to stay during your time in Penang
During our time in Penang, we had the pleasure to stay at the Yeng Keng Hotel. This hotel in Penang is known for its historical significance and charming ambiance. Yeng Keng Hotel is situated in a beautifully restored heritage building in the heart of Georgetown, Penang. The hotel preserves the architectural charm of the Straits Chinese architecture, offering guests a unique opportunity to experience the rich history of Penang. Moreover, the hotel is within walking distance to most things you might want to see in Georgetown.
The best things to do in Penang
Now, moving on to the best things you can do whilst visiting Penang. Most of these experiences are located in Georgetown which is the heart of Penang.
Penang Hill
A visit to Penang Hill promises breathtaking panoramic views of the island. Accessible by a funicular train, the journey itself is an experience, surrounded by lush greenery. At the top, explore historical colonial mansions, visit The Owl Museum, and savor the cool mountain air.
The Habitat at Penang Hill
This one deserved an own spot, because we enjoyed it so much. If you're a nature enthusiast like us, you will find solace in The Habitat, a treetop walk that offers a unique perspective of Penang's rainforest. Walk along the canopy bridges and witness the diverse flora and fauna, making it a must-visit for those seeking an eco-friendly adventure.
Street Art in Penang
Penang is renowned for its vibrant street art scene. Take a leisurely stroll around Georgetown to discover captivating murals and wrought-iron caricatures that tell tales of the city's rich history and culture.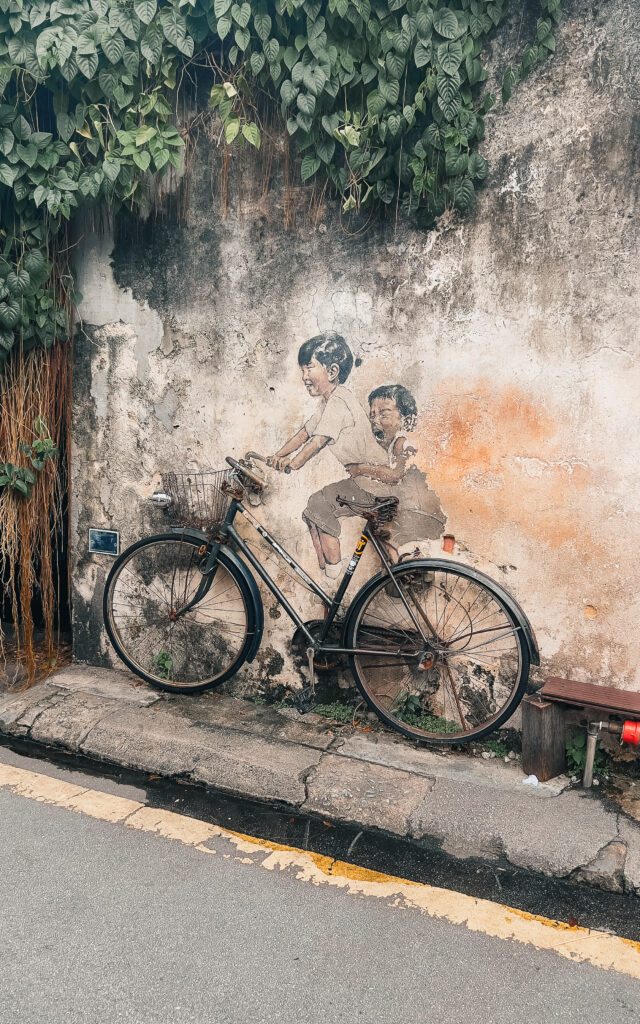 Batik Factory Experience
Unleash your creativity at a Batik factory, where you can try your hand at creating your own Batik masterpiece. Learn about the traditional art form and take home a unique souvenir crafted with your personal touch.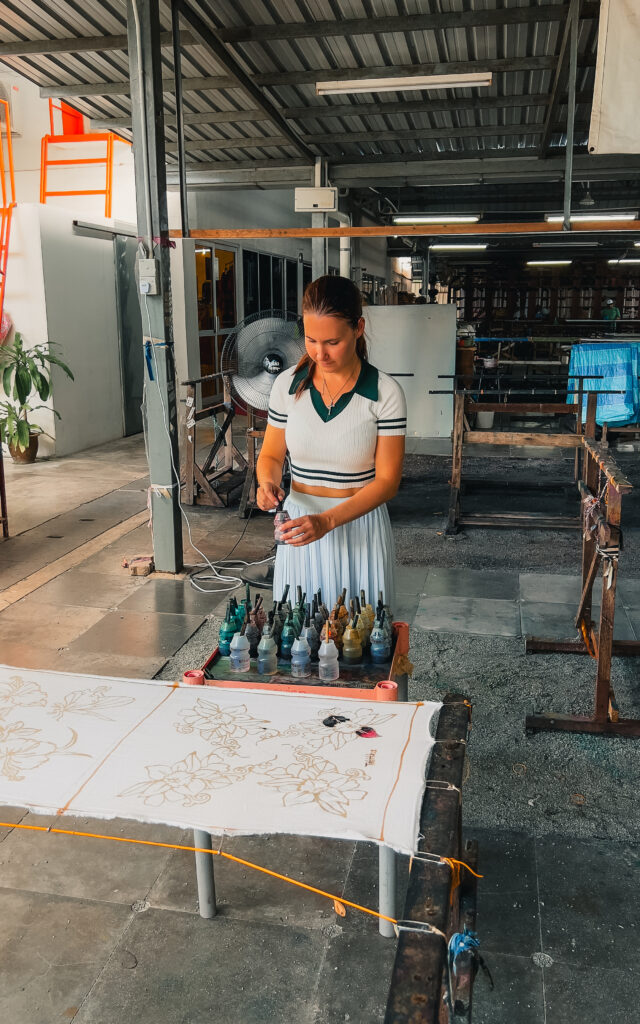 Heritage Hotel Stay
As previously already explained, a stay in one of Penang's heritage hotels is a must do! These beautifully restored colonial buildings offer a charming blend of old-world elegance and modern comfort.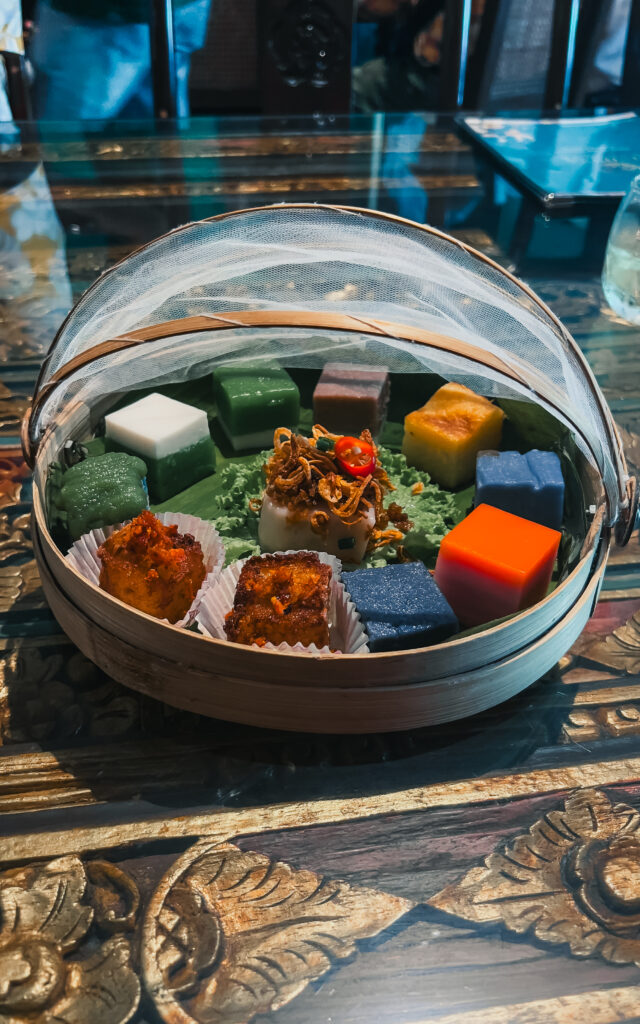 Street Food Extravaganza
Penang is a paradise for food enthusiasts. Explore the vibrant street food scene and indulge in local favorites such as Char Kway Teow, Penang Laksa, Nasi Kandar, and of course, the famous Penang Rojak.
Char Kway Teow: Stir-fried flat rice noodles with prawns, egg, Chinese sausage, and bean sprouts—a flavorful delight.
Penang Laksa: A spicy and tangy noodle soup with a rich broth, flaked mackerel, prawns, and a medley of fresh herbs.
Nasi Kandar: A Malaysian mixed rice dish with a variety of curries and side dishes, allowing you to create your own flavorful combination.
Penang Rojak: A unique fruit and vegetable salad with a sweet and spicy shrimp paste dressing, showcasing the diversity of Malaysian flavors.
As you explore Penang's wonders, you'll find yourself captivated by the island's rich tapestry of history, culture, and gastronomic delights. Whether you're an adventure seeker, history buff, or food connoisseur, Penang has something special to offer every traveler.
This trip was kindly supported by the Penang Global Tourism Board and Tourism Malaysia. Opinions and experiences are nevertheless uninfluenced.
Here are some other blog post you might enjoy: