You're planning a trip to Malaysia and don't know where to start? No problem, we got you covered! In this blog post we'll explain everything you need to know as a first timer in Malaysia. Whether you want to know how to get to Malaysia or how to get around in Malaysia, the best places to visit, which currency to carry or which languages they speak, you'll get your answers here.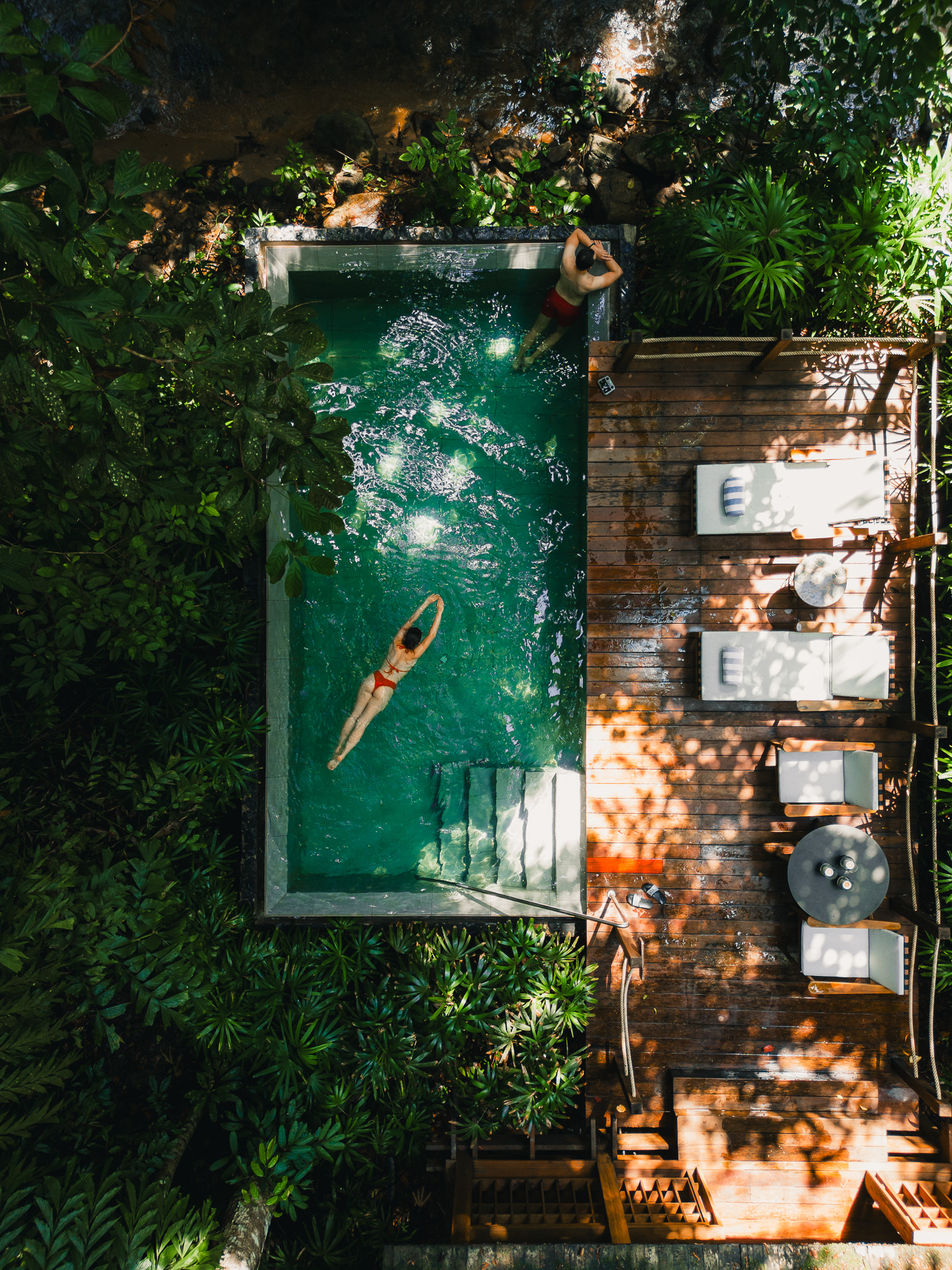 When thinking about travelling in Southeast Asia, Malaysia is not necessarily the first country that comes to mind. But why not, actually? Similar to other countries in Asia, Malaysia is full of beautiful places worth exploring. From the bustling capital of Kuala Lumpur to quiet, secluded places full of nature. After spending several weeks in this country, we can't help but feel it's absolutely underrated and deserves more hype.
What can you expect when travelling to Malaysia?
That's a question we honestly asked ourselves as well. Malaysia was somehow never really on our list, because feeds and stories are full of Thailand, the Philippines or Indonesia. During our research, we didn't come across too much information and instead just made the experience ourselves.
Well, what can we say? Malaysia is quite similar to the otherwise popular countries. Here you will find beautiful sandy beaches, crystal clear water and great spots for diving, snorkeling or other water sports. In addition, you will find untouched nature and can experience wildlife up close. Whether it is orangutans, pygmy elephants or the famous proboscis monkeys. And if all this is not enough, you will find a lot of history, culture and the typical city life in the interior of the country.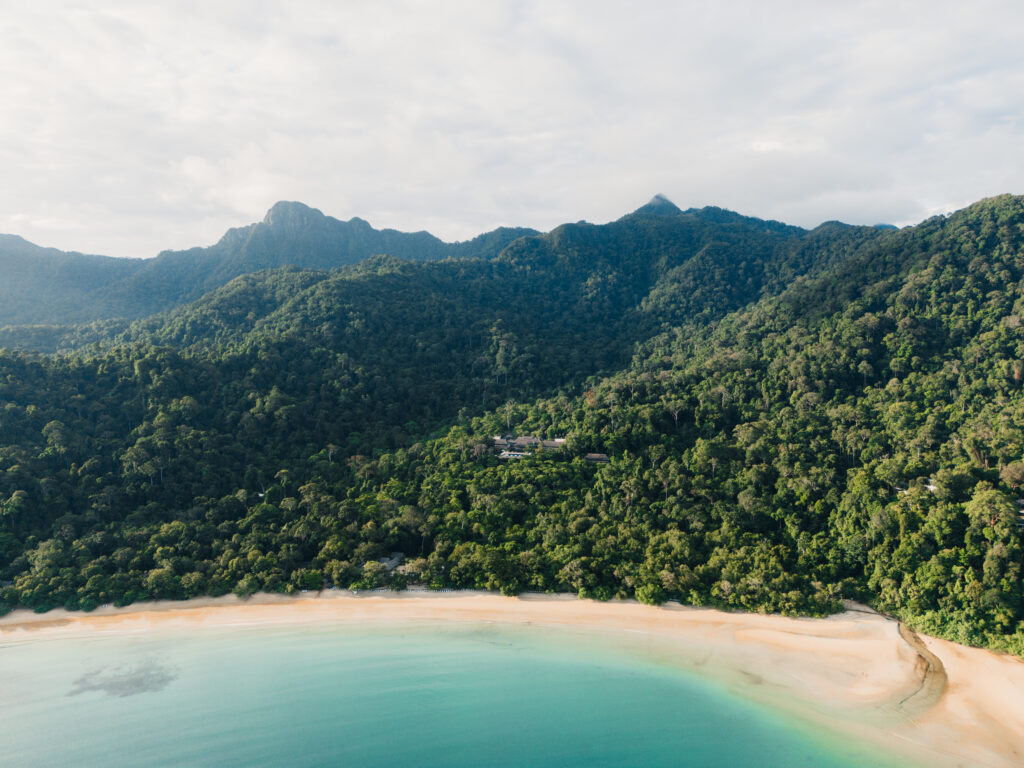 In summary, you can say that in Malaysia you can find pretty much everything that makes a good vacation. There really is something for everyone here.
For whom is Malaysia the right destination?
Because Malaysia is such a diverse country, it is actually just right for everyone. Whether you take a short city trip to Kuala Lumpur before moving on, or roam through the jungles of Borneo and soak up the nature. Malaysia is always worth a trip.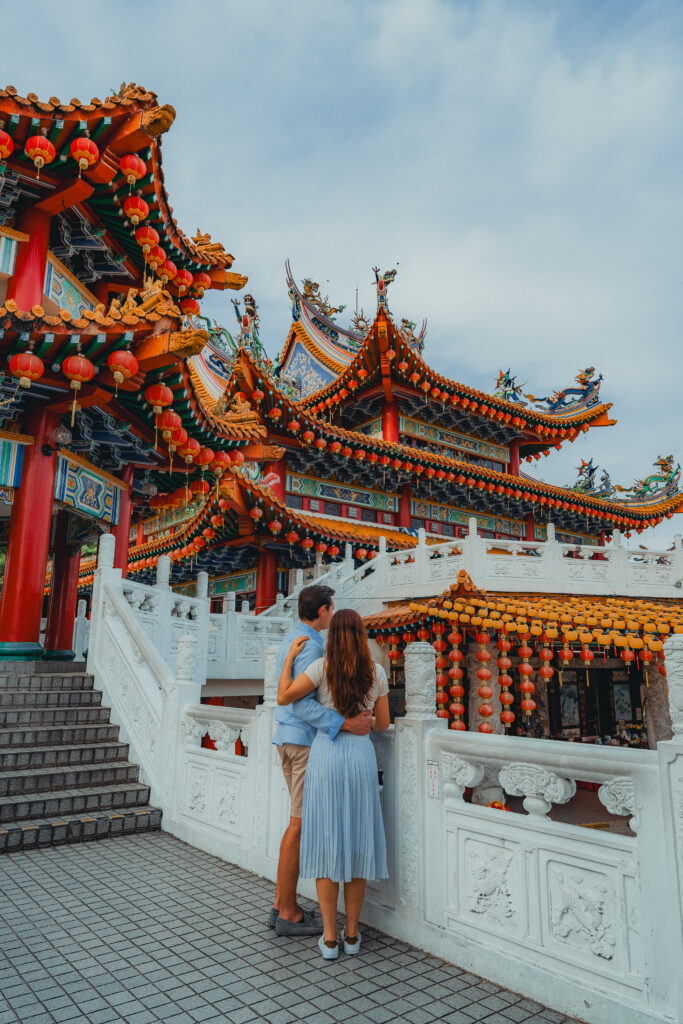 When is the best time to visit Malaysia?
Unfortunately, it is no longer possible to answer this question exactly. Other countries are also already affected by changeable weather and so is Malaysia. Therefore, you will find in the following paragraph rough guidelines, but it can always be that it rains in the dry season or is totally dry in the rainy season.
Generally speaking, the best time to visit Kuala Lumpur and other areas of Peninsular Malaysia is between November and August. Although temperatures are constant year-round, you will avoid the worst of the monsoon season during this time. Don't forget that is can still be rainy here and then, so don't forget your rain coat at home.
If you want to visit the East Coast of Malaysia, you should plan your trip between March and September. This is also the best time to visit the tropical rainforests in Sabah or Sarawak in Borneo.
How to get to Malaysia?
With such a long distance, you have no choice but to fly. For this we flew from Frankfurt airport with China Airlines to Kuala Lumpur.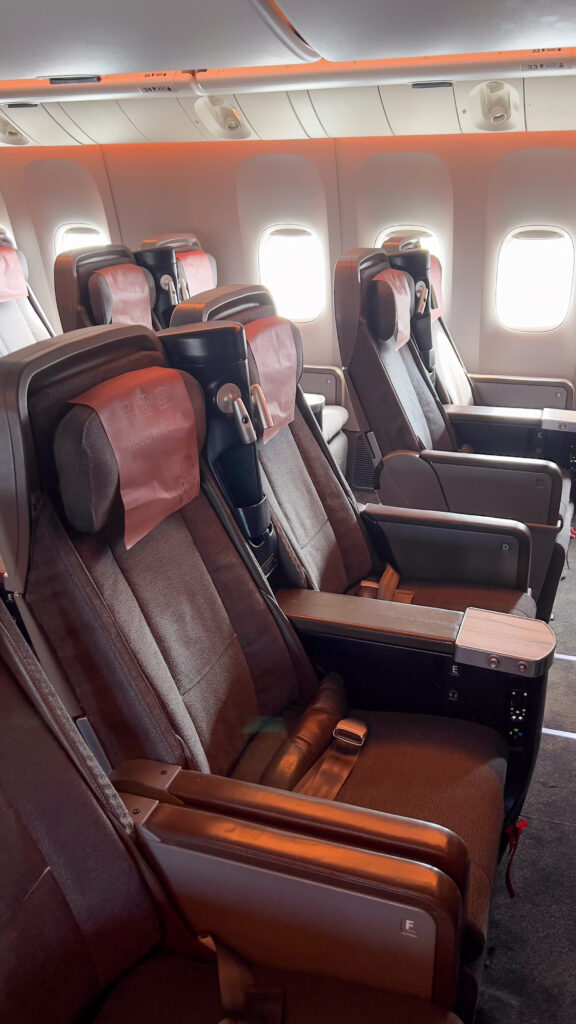 We flew with China Airlines for the first time on this route and would definitely recommend it. For the trip, we opted for the Premium Economy Class. This has in contrast to the normal economy class again significantly more legroom and fewer seats per compartment, which makes it altogether quieter and more relaxed. Whether you're flying overnight or just want to relax, China Airlines allows you to adjust your seat to the back without taking away legroom from the passenger in the next row.
Outbound & Inbound flight summary
On the outbound flight, we left Frankfurt in the morning and arrived in Kuala Lumpur at noon the next day. Despite the length, the flight itself was very pleasant and not all that tiring. The entertainment on the flight consists of new movies and series, but also games or music. Noise-cancelling headphones are available on the plane itself, which means that even the loud turbines are not quite as noticeable. In addition, there were three times on the flights something to eat: Lunch, dinner and breakfast. Whenever you want, you can order drinks (such as Coke Zero, tea, coffee, water) and snacks. The food is also quite different from normal economy class and we liked it.
On the return flight, on the other hand, we flew from Kuala Lumpur to Frankfurt in the evening or at night and were able to really enjoy the legroom. Furthermore, there is a separate China Airlines lounge in Taipei, for which you do not have to leave the transfer area. Here you will find hot meals, fresh fruit and vegetables, breakfast and drinks as well as seating and even sleeping facilities.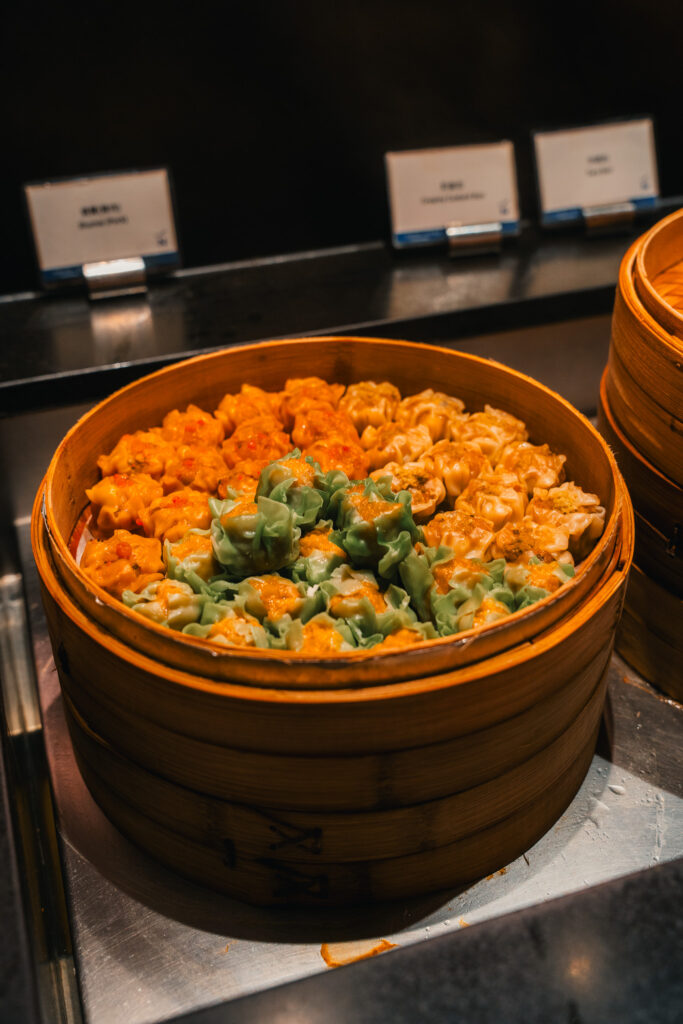 In summary, we would fly with China Airlines again at any time and have also heard from colleagues that they found China Airlines great. However, I would totally recommend to grab the Premium Economy Class seats as they will make your journey much more pleasant and relaxing.
How to get around in Malaysia
Once you're in Malaysia, it's super easy to get anywhere you want with the Grab app. Grab is built like Uber. You simply indicate where you are and then where you'd like to go. Grab then shows you how much a ride will cost and assigns you a driver once you've confirmed. We've tried Grab both in Kuala Lumpur and in more rural areas, and it's worked great every time. Also, Grab is not only suitable for shorter distances, you could possibly also use Grab to get from one city to another.
Another option is to book a guide with a private driver. This is of course a bit more expensive, but can be worth it – especially if you are only in the country for a short time. Especially in nature or historical sites, we would recommend a guide either way, as this is the only way to learn about nature and history.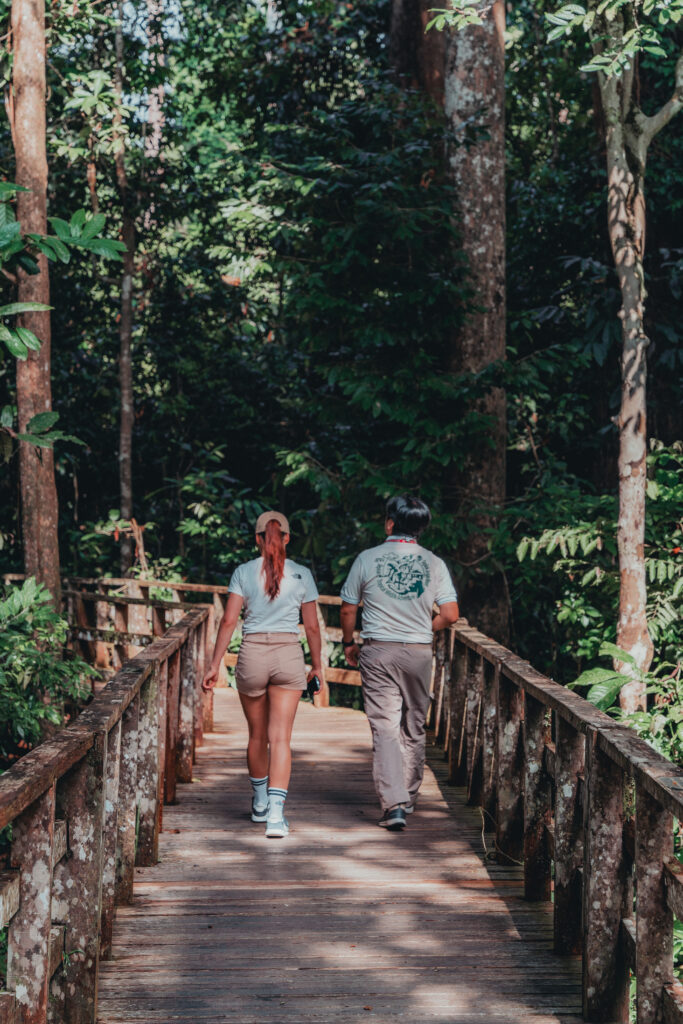 Travelling across the country in Malaysia
However, if you want to travel further distances, we recommend you to travel via bus or flight. Luckily, the flights are pretty affordable within Malaysia. So even if you're on a budget, there's nothing to worry about.
During our travels in Malaysia, we also rented a car. If we're honest, we wouldn't recommend renting a car in Malaysia, because it's even cheaper to get a private driver than renting a car is.
Things you need to know as a first timer in Malaysia: Visa, Currency, Budget, Language
The Malaysian visa requirements are pretty laid-back and nothing you have to worry about much. Many nationalities, including all European, United States, Australian, and South African citizens, are granted visa-free entry into the country for 90 days. As rules might change, don't forget to check your visa requirements before you leave.
Currency & Payments in Malaysia
The Malaysian currency is the Malaysian Ringgit denoted as MYR. At this time, €1 equals 5 MYR. For your trip to Malaysia, we recommend that you change or withdraw money locally – depending on the conditions of your card. We were able to pay with card in some restaurants, but this is not possible everywhere. Especially if you use American Express, the acceptance is not very high. Therefore, it is worth to take some Euros with you and exchange them for MYR on the spot.
Budget for travelling through Malaysia
As always, the budget you need varies greatly depending on your travel habits. Of course, you can also visit Malaysia on a budget. If you normally travel through Southeast Asia with a backpack, you will also pay significantly less in Malaysia. But if you prefer luxurious hotels, you will have to dig a little deeper into your pockets.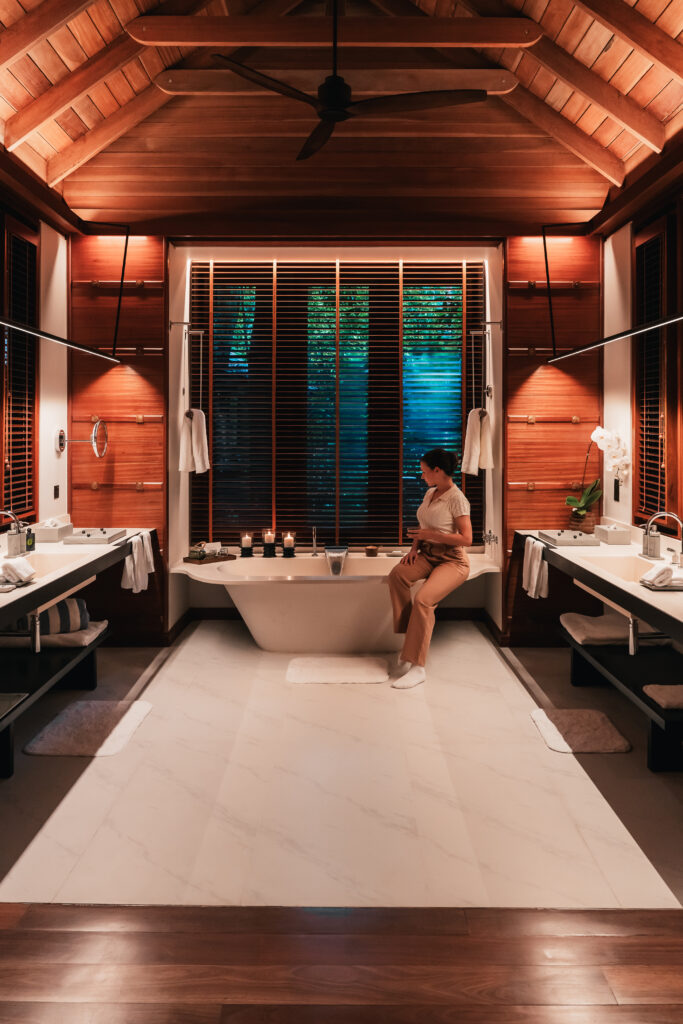 You can get a good 5 star hotel in Kuala Lumpur for under €100 including breakfast. For a room with a view of the famous Petronas Towers, you'll have to pay a little more.
In Borneo, one of the best hotels will also cost you around €100 a night including breakfast. Basically, you will get great value for money in Malaysia if you research the hotels well beforehand. Similar to other countries in Southeast Asia, you often get a lot more on offer here.
Food costs in Malaysia can also be very cheap. You can pick up a great meal at hawker stalls for as little as 5 MYR (€1), while a good meal at a food court will set you back 10-15 MYR (€2-3). If you want to dine at restaurants, expect to pay around 50 MYR (€10) for a meal.
What are the best places to visit in Malaysia?
If it's your first time in Malaysia, you might feel overwhelmed with all the planning. Of course, the best places are always a matter of taste and depend on what you want to do. As a first timer in Malaysia, you should definitely see Kuala Lumpur and visit at least one night market.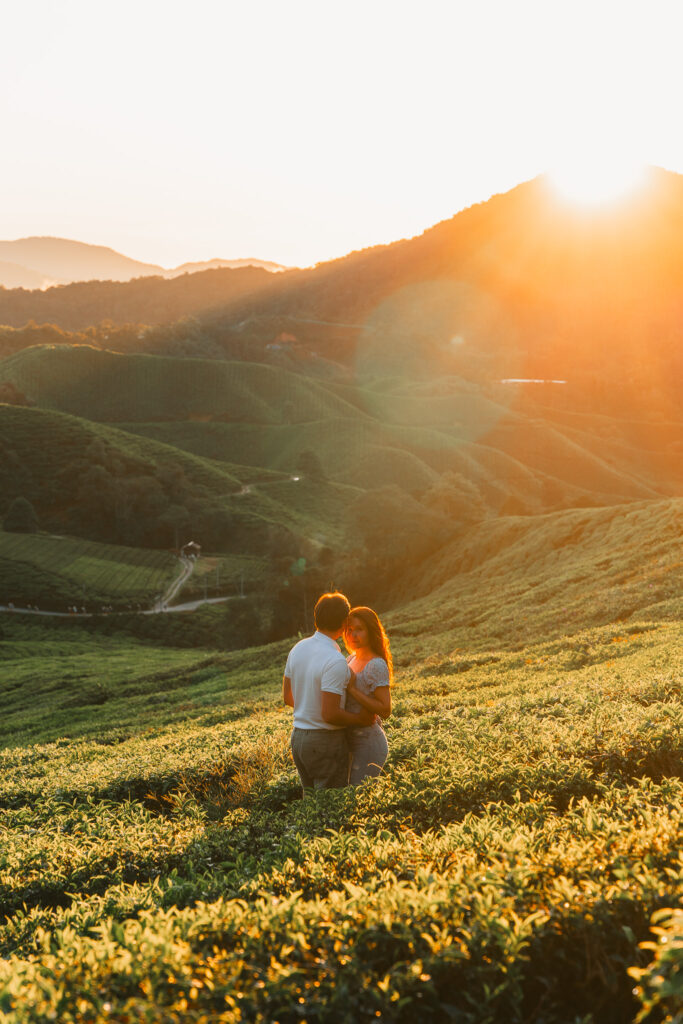 Everything else depends on what you want to do. Do you want to focus on diving and snorkelling? Then you will find super nice places on Borneo or in the east of Malaysia. If you want to go into the rainforest, hike and watch the animals, then there is no way around Sabah and the Kinabatangan Wetlands. On the other hand, if you're looking for the perfect place for your honeymoon, then you should take a look at Langkawi.
If you want to learn more about Malaysia and figure out what you can experience there, check out our other blog posts about Malaysia.
Is Malaysia a safe country?
We traveled through Malaysia for a total of two and a half weeks and visited different places. All in all, we felt safe everywhere. It has to be said that we also made sure to always stow our valuables safely and basically adapt. This means that we have worn long clothes in temples and religious institutions or have generally behaved cautiously in large crowds. But in my opinion this is something that should be done everywhere.
What to wear while travelling Malaysia
As a first timer in Malaysia it can be quite difficult to pack well. When we were packing, Florian and I didn't know at all what we should pack and whether we would end up forgetting something important. I think everyone feels that way when they travel to a country for the first time. That's why we're passing on our tips to you here:
The climate is generally rather warm and humid throughout the country and is actually around 30 degrees Celsius. Therefore, you should definitely pack enough short and airy clothing. We packed a lot of linen clothing which was just alright.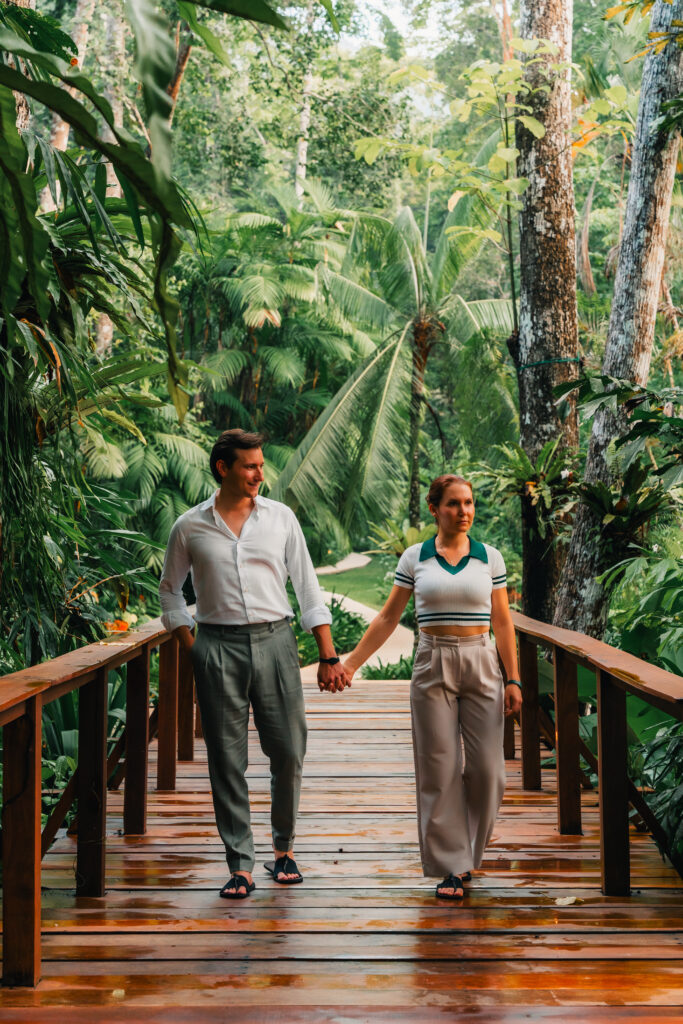 However, if you want to visit temples, you should definitely take longer clothes with you. In addition, short rain showers can come at any time, which is why a light rain jacket is also worthwhile. For some destinations in Malaysia you should also have some warmer clothing with you. If you want to visit the Cameron Highlands or the Kinabatangan Wetlands in Malaysia, it can get a little cooler, especially in the morning and evening. But long trousers and a thick sweater are enough here.
Do you need vaccinations?
Of course, this is not medical advice. We would therefore definitely recommend that you make an appointment in advance with a tropical institute or a doctor you trust. If you have already been to Southeast Asia, you probably do not need any further vaccinations. Especially if you are only in the country for a short time and tend to stay in upscale hotels, you hardly need to worry.
But what we would definitely recommend is a small first aid kit. If you do feel unwell, you have headache tablets, sore throat tablets or something against nausea with you.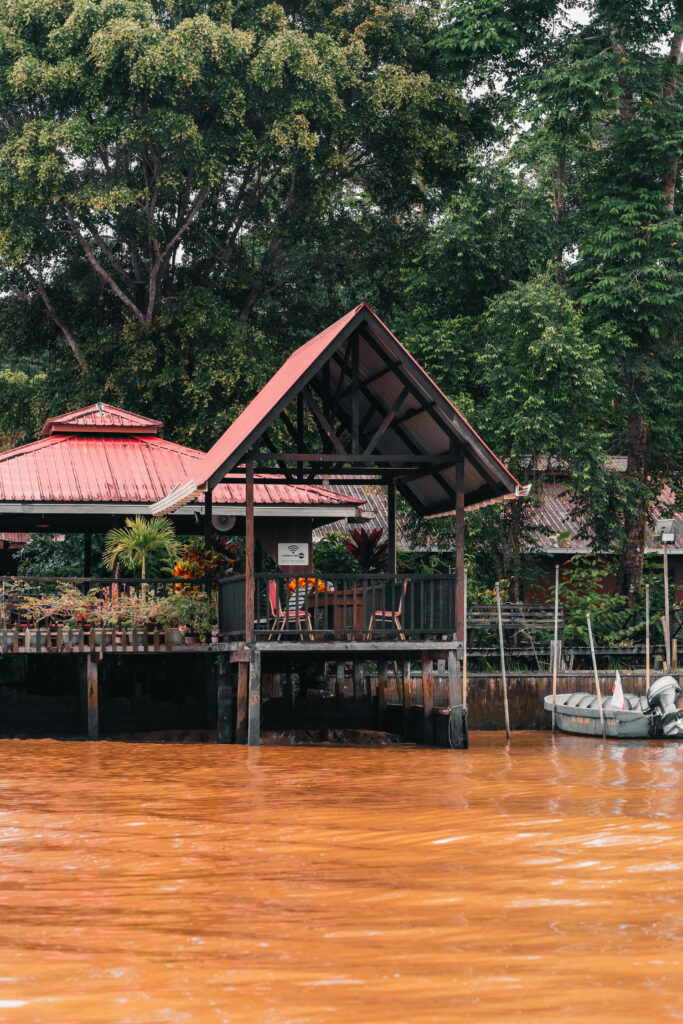 SIM card & internet in Malaysia
Before travelling to Malaysia, we researched a lot about the best SIM cards and if the internet in Malaysia is reliable. Basically, it is recommended to buy the SIM card directly at the beginning at the airport. We did the same and our guide said afterwards that it was a wise decision. In large cities, such as Kuala Lumpur, there are plenty of opportunities to get a SIM card. In more rural areas, this becomes more complicated. Therefore, we would recommend in any case to buy the SIM card directly at the airport, in order to have no more stress with the search for a store afterwards. There is also the option to buy an eSIM directly from Germany, but this was significantly more expensive than buying locally.
The network in Malaysia is very good and also largely stable. We only had little or no reception in the Kinabatangan Wetlands and in the Cameron Highlands. Considering that you are in the wetlands but in the middle of the rainforest, it would have shocked me rather if I had reception. For those who can't do without internet, the Kinabatangan Wetlands Resort offers free wifi via Starlink. All in all, you don't have to worry about having internet in Malaysia.
We really hope that this first timer's guide to Malaysia will help you with your travel plans and ensure that you will have a great time in Malaysia.
Here are some other blog posts that might be helpful as a first timer in Malaysia: