The region of Sabah, nestled on the northern tip of the island of Borneo, is a captivating Malaysian state known for its rich biodiversity, stunning natural landscapes as well as vibrant cultural heritage. Whether you're an adventure seeker, wildlife enthusiast, or culture lover, Sabah has something to offer everyone. In this blog post, we'll take you on a journey through the top things to do in Sabah, ensuring you make the most of your visit to Borneo.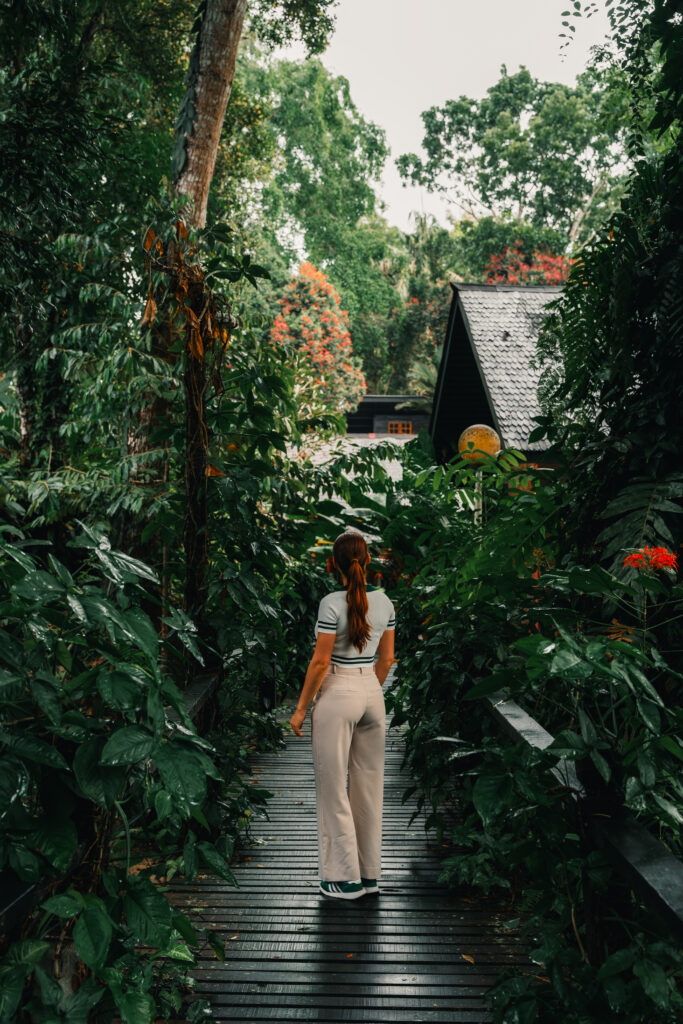 Why should you visit Sabah, Borneo?
Sabah, Borneo hast breathtaking natural beauty with stunning landscapes, pristine rainforests and breathtaking coral reefs. If you want to go hiking, Mount Kinabalu is your best choice. Other than that, you will also find incredible biodiversity here. You can spot orangutans, pygmy elephants, proboscis monkeys, and various bird species in their natural habitats.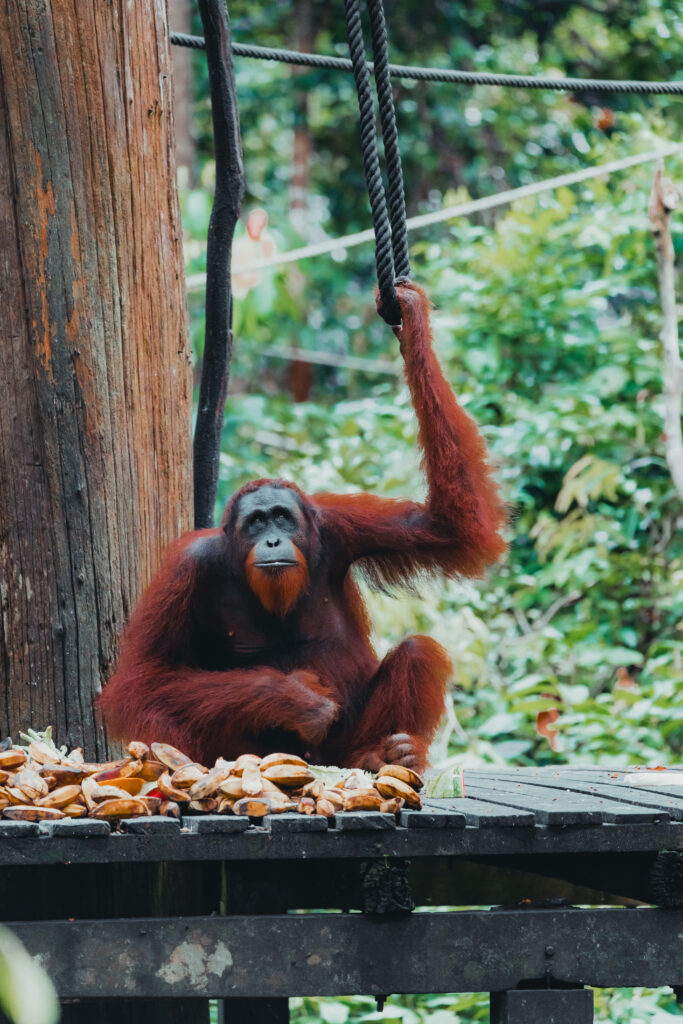 Moreover, Sabah is a melting pot of cultures, with influences from Malay, Chinese, indigenous, and other ethnic groups. This diversity is pretty much reflected in cuisine, festivals, and traditions. If you're visiting Sabah, Borneo you can expect some of the best seafood combined with amazing flavours that reflect the different cultures.
Last, but not least: Another good reason to opt for Sabah as your travel destination is their Eco-Tourism. Sabah is committed to sustainable tourism and conservation efforts in order to make sure that future generations also can witness the beauty that nature offers us.
How much time should you spend in Sabah?
Above all, the time spent in Sabah depends on your circumstances. What do you want to see? Do you want to experience wildlife? How much time have you planned for your vacation? For example, we spent 7 days in Sabah and ultimately would have wished for more time. Sabah is such a diverse place where you can simply lose yourself and soak in all the nature. Therefore, we'd recommend to stay at least 7-10 days. Especially if you want to experience wildlife or even want to hike Mount Kinabalu.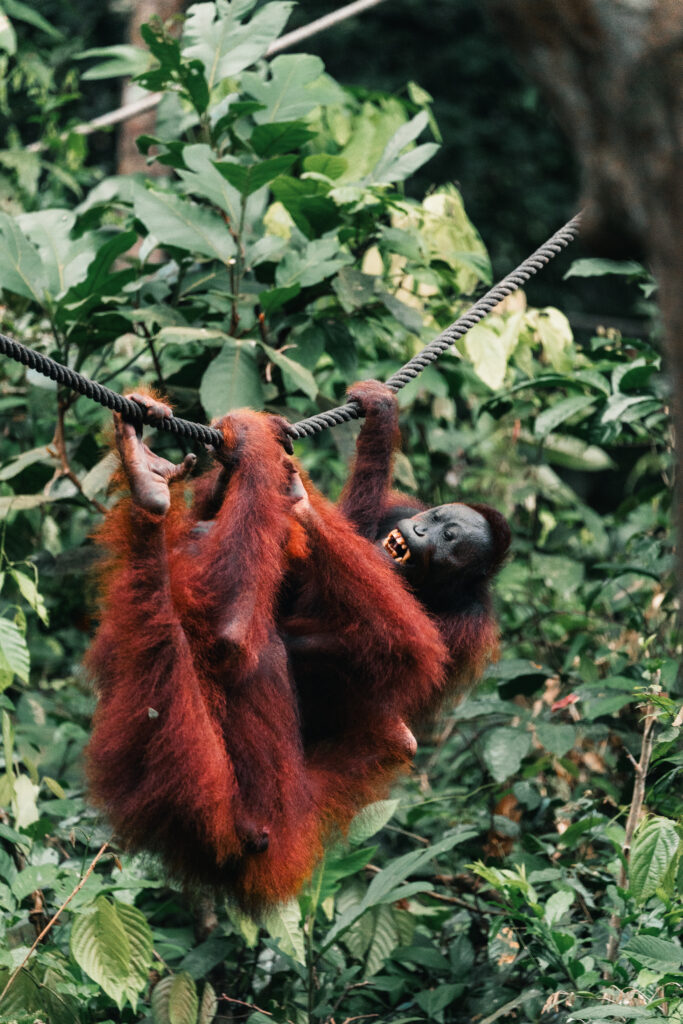 How do you get to Sabah, Borneo?
From Kuala Lumpur, and a variety of other destinations, you can hop on a direct flight to Sandakan or Kota Kinabalu, which are the main cities covered within this blog post. It's an easy 3-hour flight and from Sandakan or Kota Kinabalu it's only a short drive to the things listed down below.
The top things to do in Sabah, Borneo
Now, let's come to the best things to do in Sabah. Certainly, there are so many more things to explore or experience, but this blog post will give you a good overview of the things you can do and experience.
1. Encounter Wildlife at Sepilok Orang-Utan Rehabilitation Centre
Experiencing wildlife is on your Borneo bucket list? Then this spot is for you! Sepilok, Sabah is one of the best places to get up close with Borneo's incredible wildlife. At Sepilok you will find the Sepilok Orang-Utan Rehabilitation Centre. The centre is located only about 20 kilometres west of Sandakan and is easily accessible by car or bus.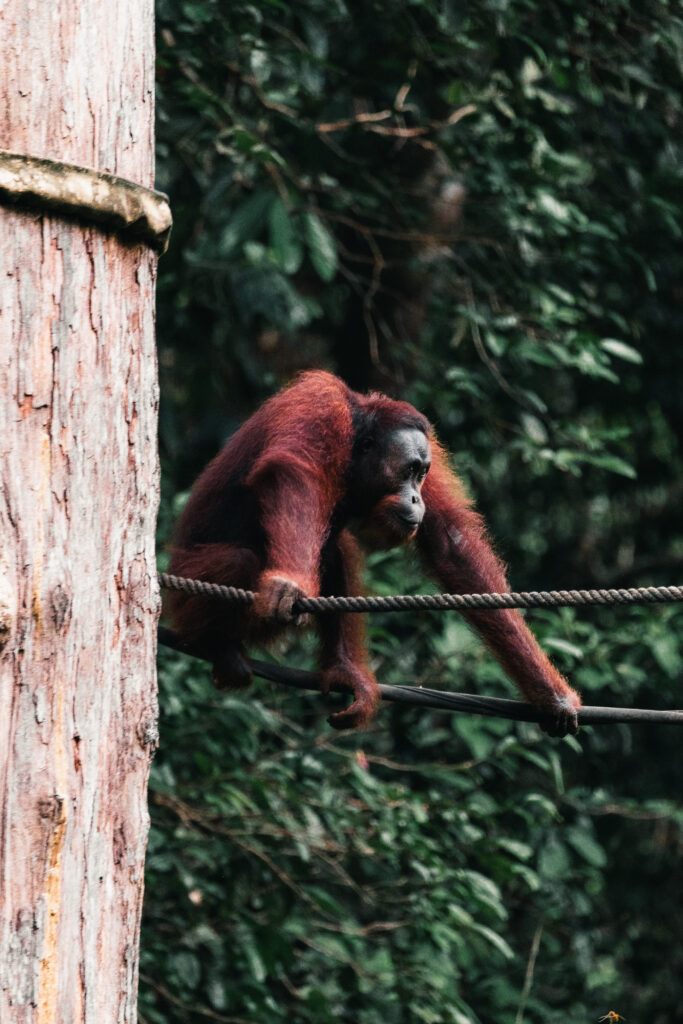 At the Sepilok Orang-Utan Rehabilitation Centre the aim of the programme is to return orphaned, captive, injured or displaced monkeys back into the wild. However, the free-ranging monkeys are still fed twice a day. There is not enough fruit in the rainforest at all times of the year, so the animals need additional food. In addition, the Orang-Utans are still supported, even after they have been released into the wild, if they need it at first.
The best time to visit Sepilok Orang-Utan Rehabilitation Centre is during their feeding times at 10am and 3pm. Your chances to see free-roaming monkeys are the best during these times.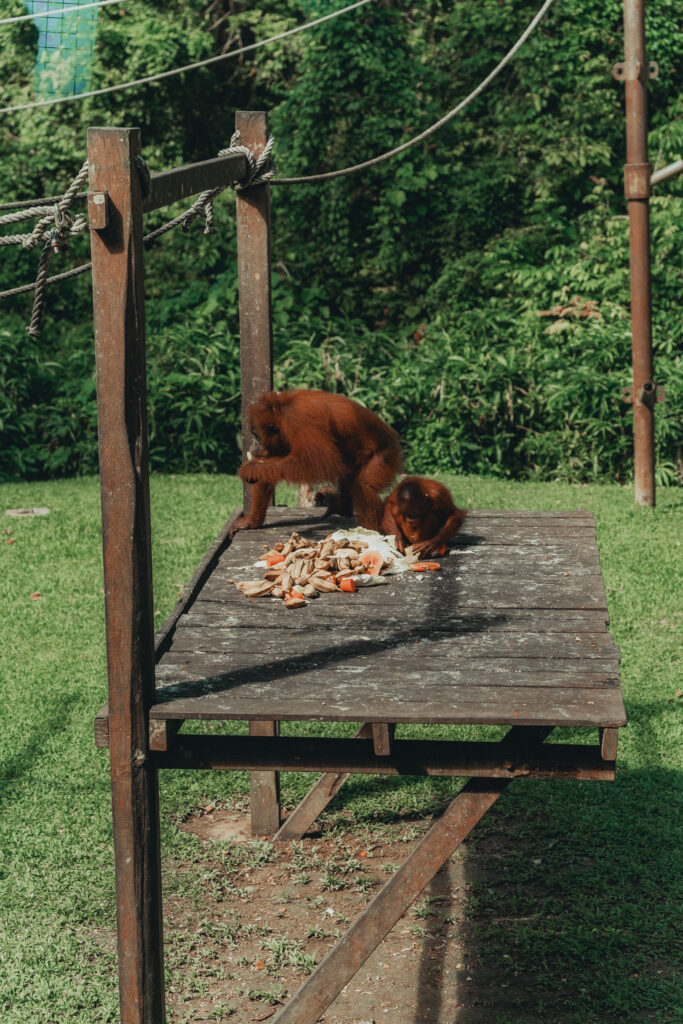 2. See the worlds smallest bear at the Bornean Sun Bear Conservation Centre
Did you know that the sun bear is the smallest bear in the entire world? Luckily, you get to experience this beautiful creature right opposite of the Orang-Utan Rehabilitation Centre in the so-called Bornean Sun Bear Conservation Centre. This makes it super easy to combine the two places.
Tip: Stay at the Sepilok Nature Resort to have the best experience in Sepilok. It's only a short drive or even walk from the Orang-Utan Rehabilitation Centre and has been one of our favourite stays in Malaysia!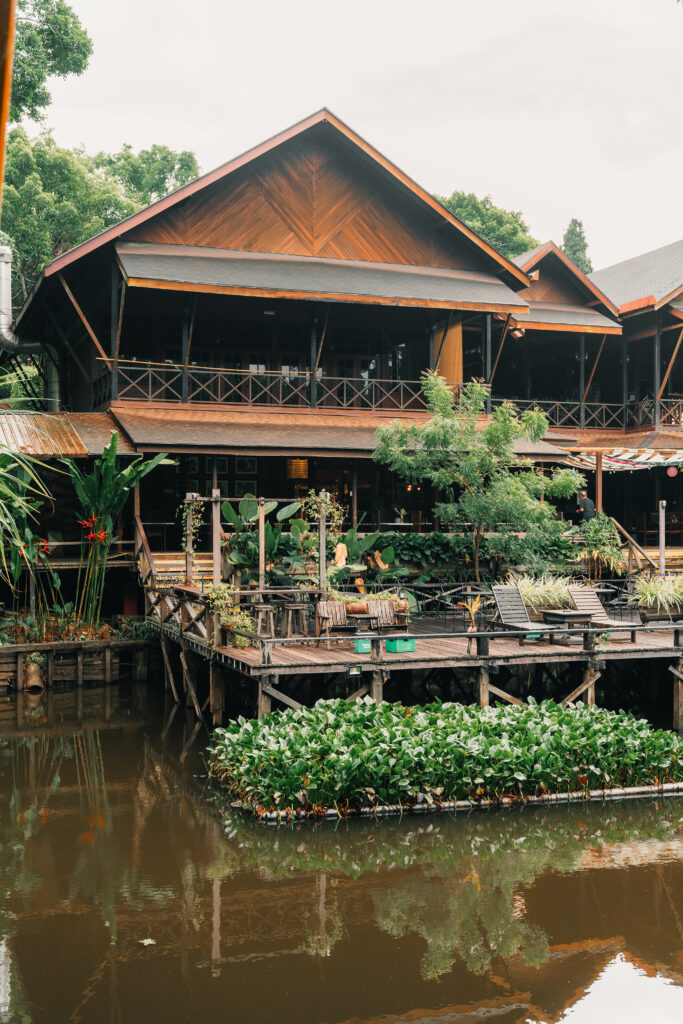 3. Explore the Kinabatangan River with its Wildlife and Rainforest
Embark on a wildlife-rich adventure along the Kinabatangan River. This region is renowned for its dense populations of proboscis monkeys, pygmy elephants, and a plethora of bird species. During our time in Sabah, we spent two nights at the Kinabatangan Wetlands Resort, which is a eco-friendly lodge that provides a sustainable and immersive experience.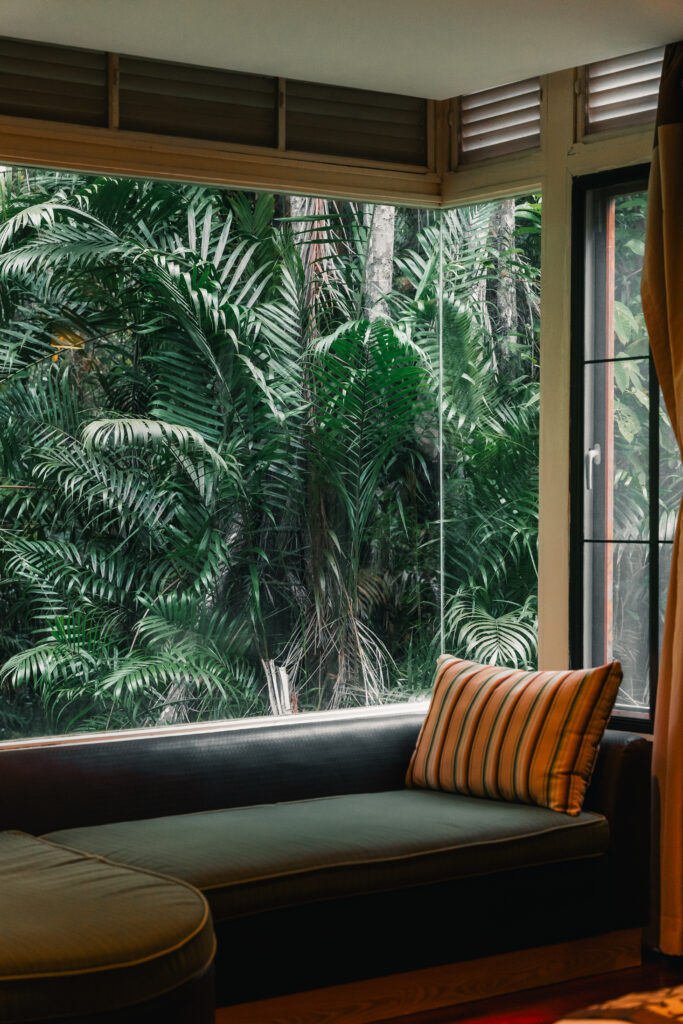 During your time at the Kinabatangan River, don't miss out on the boat safaris. We did two afternoon cruises, one night river safari and an early morning cruise. As a reward, we got to see proboscis monkeys, grey leaf monkeys, red leaf monkeys and many, many birds – including the famous hornbills.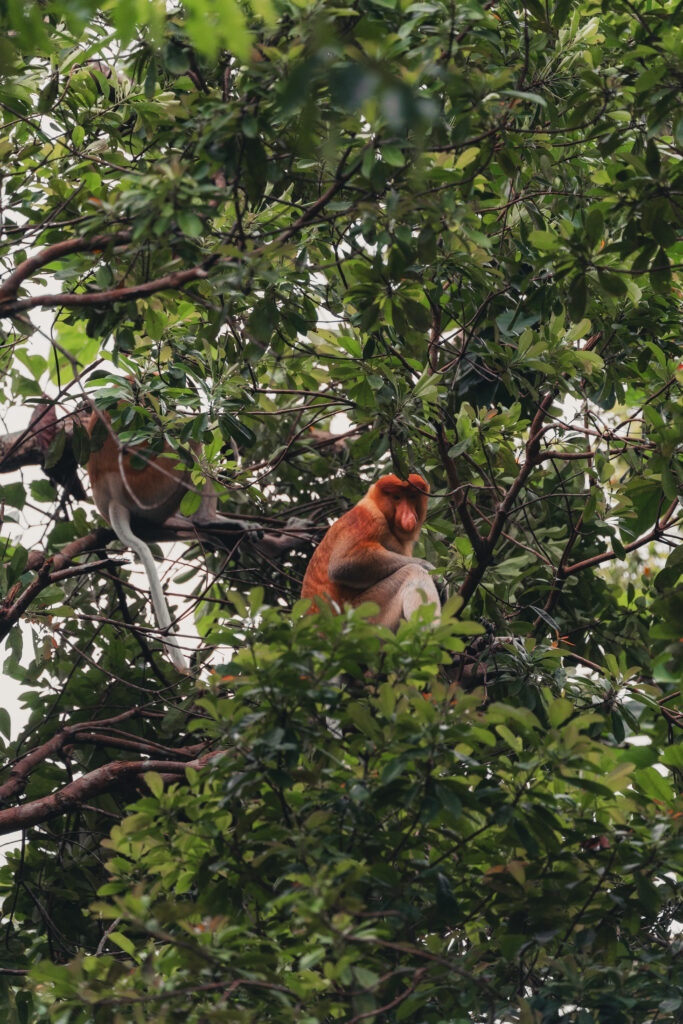 4. Visit the Rainforest Discovery Centre in Sabah
The Rainforest Discovery Centre in Sandakan is a very special place. Immerse yourself in the wonders of Borneo's rainforests or walk along the canopy walkways. The best thing is that you can join guided tours to spot unique bird species and learn about the region's biodiversity.
During our visit it was raining, so we did not see much wildlife, but it was amazing to see the lush greens and walk along the pathways directly into the rainforest.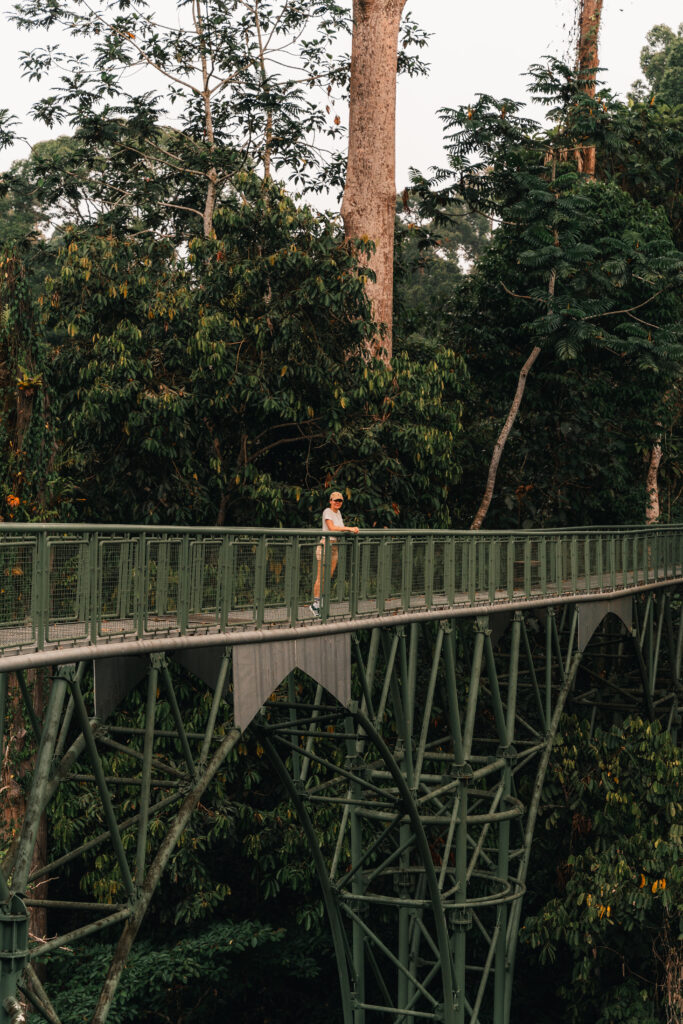 5. Enjoy Sabah's local cuisine mixed with different influences
As previously mentioned, Sabah's cuisine is a delightful blend of Malay, Chinese, and indigenous flavors. When visiting Sabah, make sure to try dishes like seafood noodles, hinava (a local raw fish salad), and the famous Sabah tea. Two restaurants we absolutely loved: The Crowd99 and Empire Seafood in Sandakan where you get fresh local delicacies.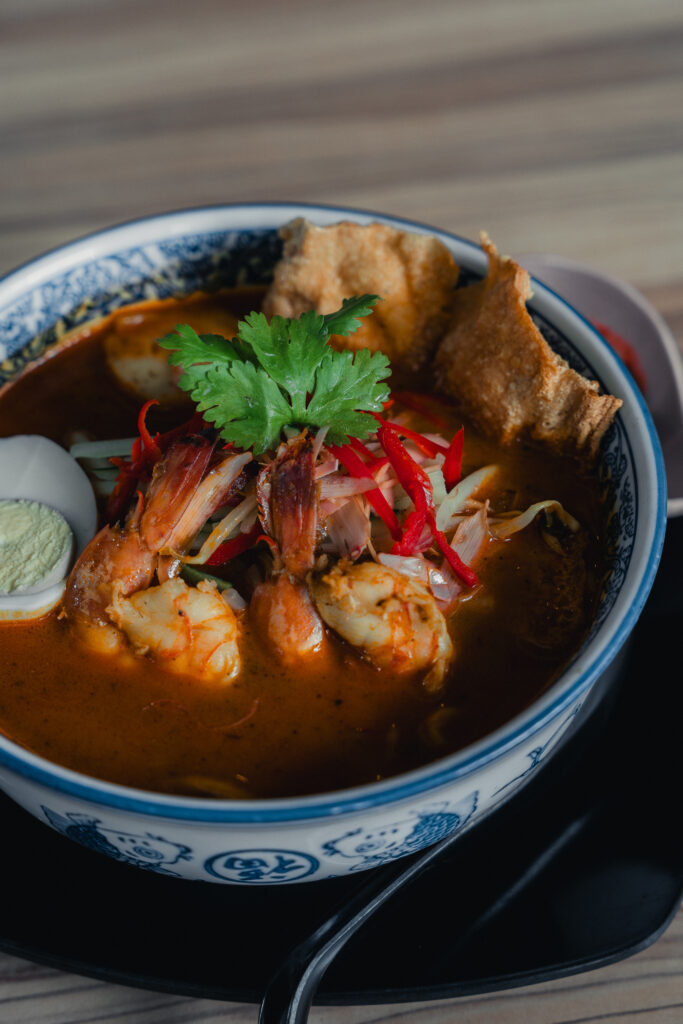 6. Discover Cultural Gems in Kota Kinabalu, Sabah's Capital City
Kota Kinabalu, often referred to as "KK", offers a blend of modernity and tradition. When visiting, you need to explore the bustling markets, visit the Sabah State Museum and try the local seafood.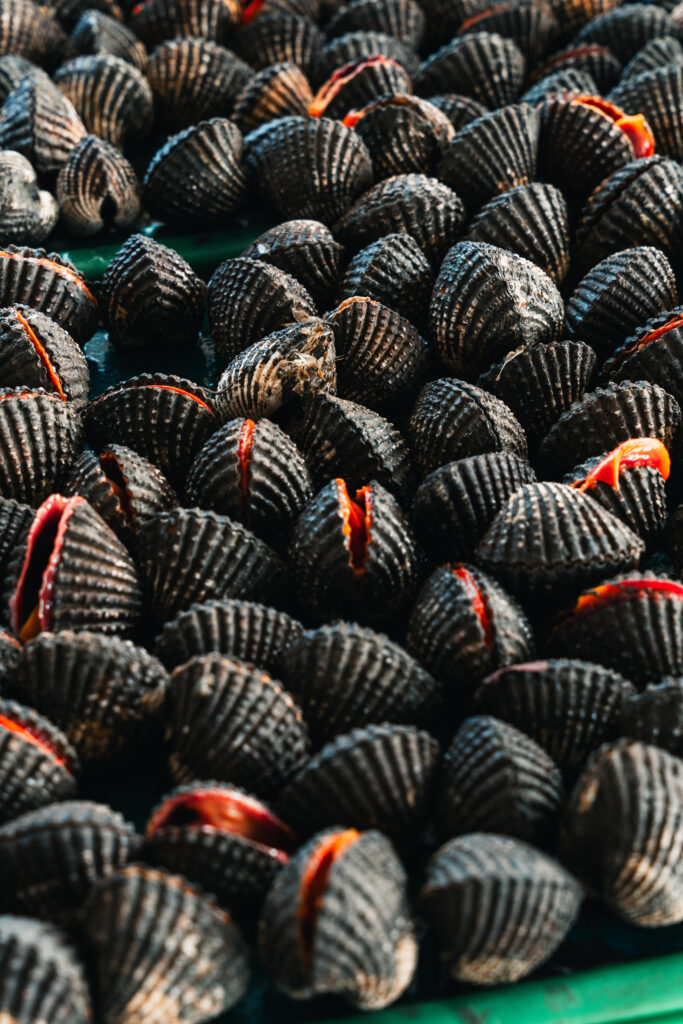 You can also use Kota Kinabalu as your base before hiking up the Mount Kinabalu, Malaysias highest mountain. We found the new Hyatt Centric in Kota Kinabalu a great place to unwind and enjoy the local seafood.
7. Dive into Manukan Island's Underwater World
Sabah is known as a paradise for divers. Manukan Island is only a short boat ride from Kota Kinabalu, making it pretty accessible to explore some of the Bornean underwater world. At Manukan Island, you get to experience a wide array of water sports: from paragliding to seawalking.
Unfortunately, we were both quite ill during our stay at Manukan Island, but Sutera Sanctuary Lodges did everything possible to still make our stay as enjoyable as possible. They even surprised us with this gorgeous sunset dinner in the pavilion.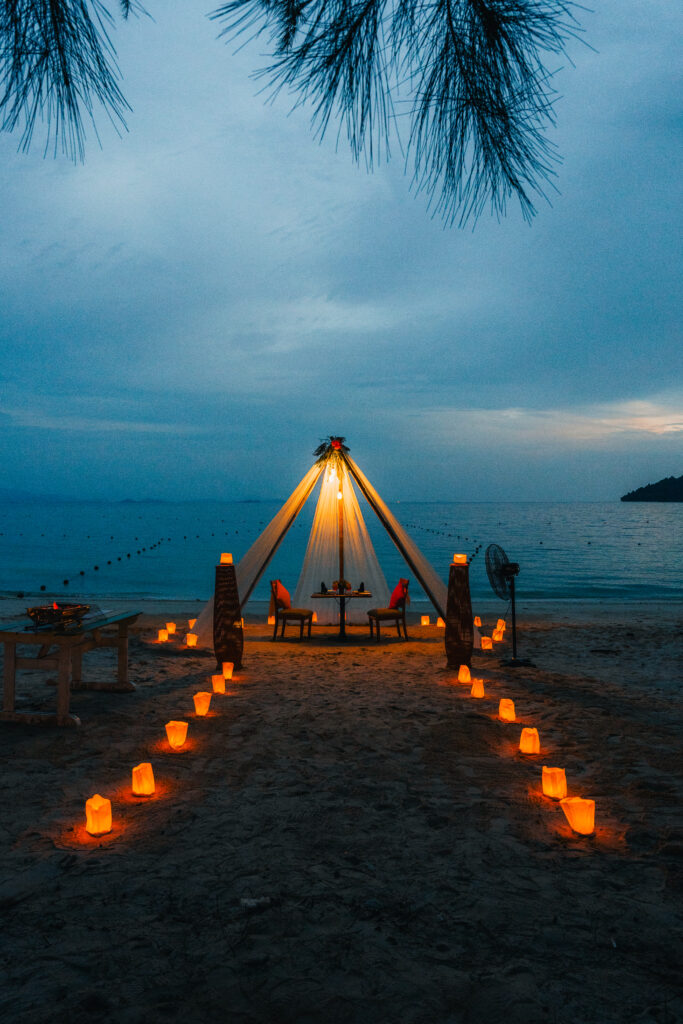 Summary of our top things to do in Sabah, Borneo
I think we all agree that Sabah is a destination that promises unforgettable experiences. From what we experienced during our stay in Sabah, this has to be on everyone's bucket list. Remember to plan your trip responsibly, respect the environment, and support local conservation efforts to ensure that future generations can also enjoy the beauty of Sabah.
This trip was kindly supported by the Sabah Tourism Board and Tourism Malaysia. Opinions and experiences are nevertheless uninfluenced.
Here are some other blog posts you might be interested in: