A trip to Paris won't be complete without sampling some of the delicious French pastries and tasting the most famous of them all – the macaron. I found it very hard to find good macarons during my first stay in Paris, because I simply didn't know what differentiates a good macaron from a okay one. That's why I decided to write this guide on where to buy macarons in Paris for you!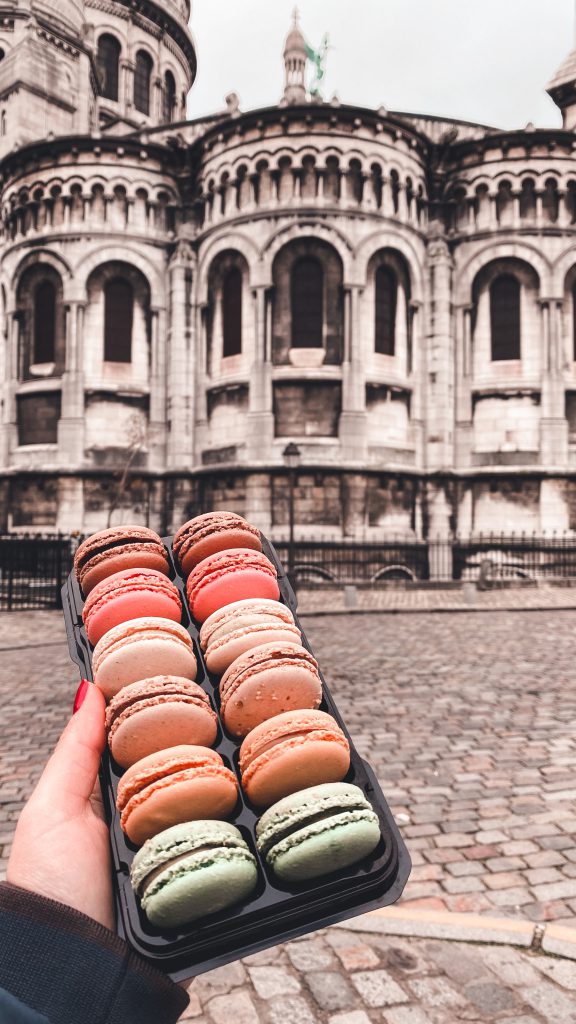 What are Macarons?
But first, what are macarons? These are delicious and colorful little pastries are made of sugar and almond, and you can find them in many different flavors. My favorite flavors are salted caramel and raspberry.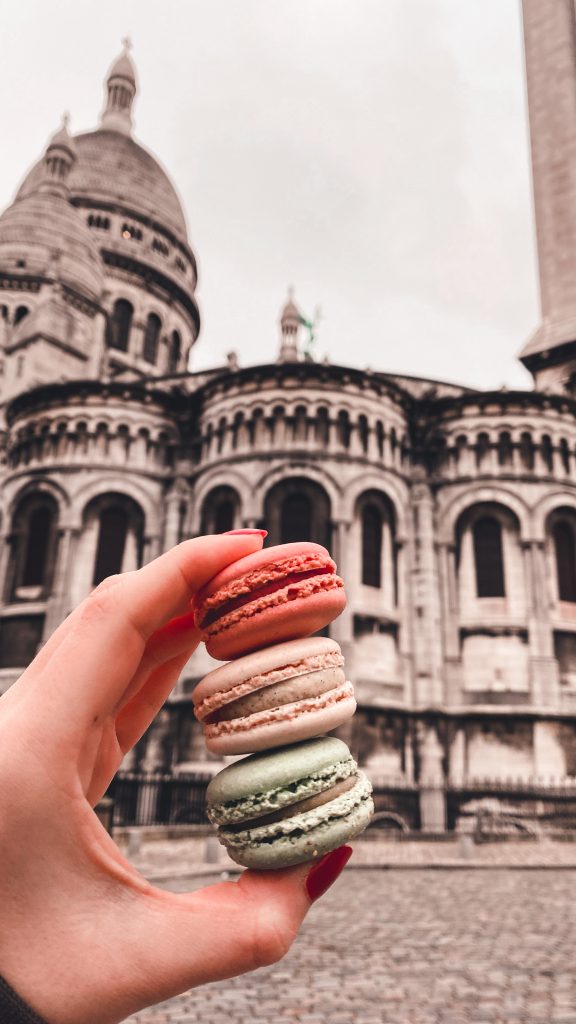 So, where to buy macarons in Paris? You can find them in many bakeries but also in macaron shops dedicated to the little local pastry. Some of them are famous worldwide while others are as good but less famous and less expensive. Nevertheless, expect a price between €1 and up to €5 per piece.
This pastry is complex to make, which is the reason why they are always pretty expensive. Even if in regular bakeries the macarons are less – way less – expensive than in pastry shop dedicated to macarons. However, most of the time with macarons, the price does correspond to the quality; the cheaper you go the less flavorful the macaron.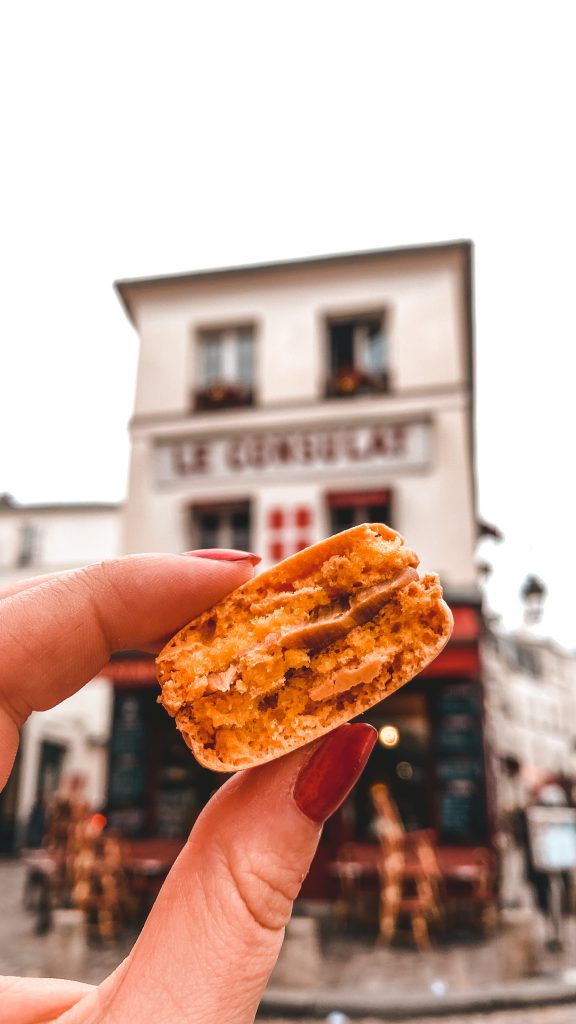 Here are tips to know if the macaron is good or not:
It should not be too flashy or too pale, i.e. a good baker knows how to use food coloring.
Macarons should not be big, the best are the little ones and they are also the hardest to get right. And they should all be exactly the same size.
The top of the macarons should not have bubbles or be broken or cracked.
With all that advice you should be able to determine if the macaron in front you is good or bad!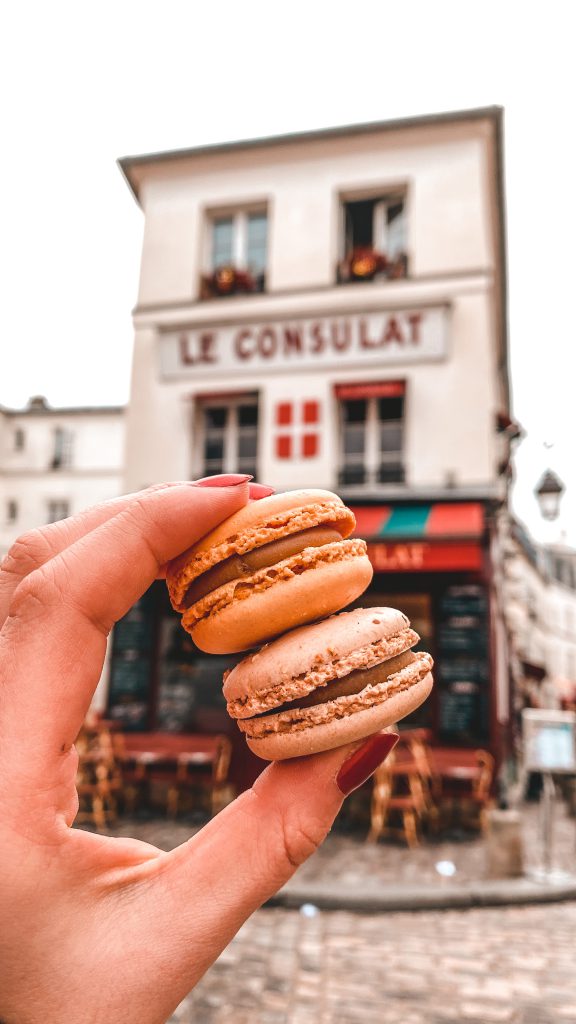 The truth about Parisian macarons
… and yes, you can buy them in pretty much every other country too.
By today, macarons in Paris are becoming some kind of luxurious dessert that everyone wants to try. Everyday you can find new flavors and new specialized boutiques. You can even find some with caviar. The price of those little sugary delight is also going up like crazy, especially when you want to go for a 'Christmas Box'.
There is one very famous brand of macarons that everyone is looking for: Ladurée. Their marketing team is quite good and they have managed to put macarons in many movies or television ads. They created the fame of the macaron by glorifying the object itself (a nice little box, specialized shops, and an image very easy to recognize). By today, there are several shops in Paris.
Ladurée started their success with homemade macarons and using simple natural ingredients. Unfortunately, their success today has forced them to industrialize the production and now there's more than 100 different ingredients in their macarons.
Of course, the taste is delicious and the store is so pretty, so it's worth experiencing at least once.
But if you're craving something a little more authentic and natural, check out our recommendations below!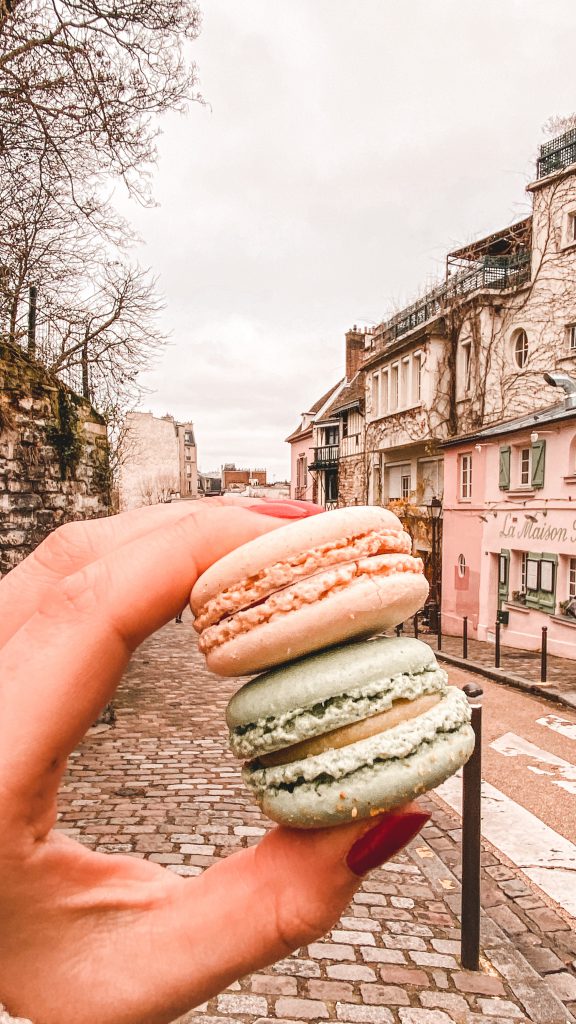 Best Cafés to buy Macarons in Paris
Pierre Hermé
Pierre Hermé opened his first shop in 1996 and was met with immediate success. His specialty is creating innovative and surprising flavor blends. I bet you never imagined olive oil as a macaron flavor, did you? You'll also find savory renditions here.
Pierre Hermé | 8 macarons: €23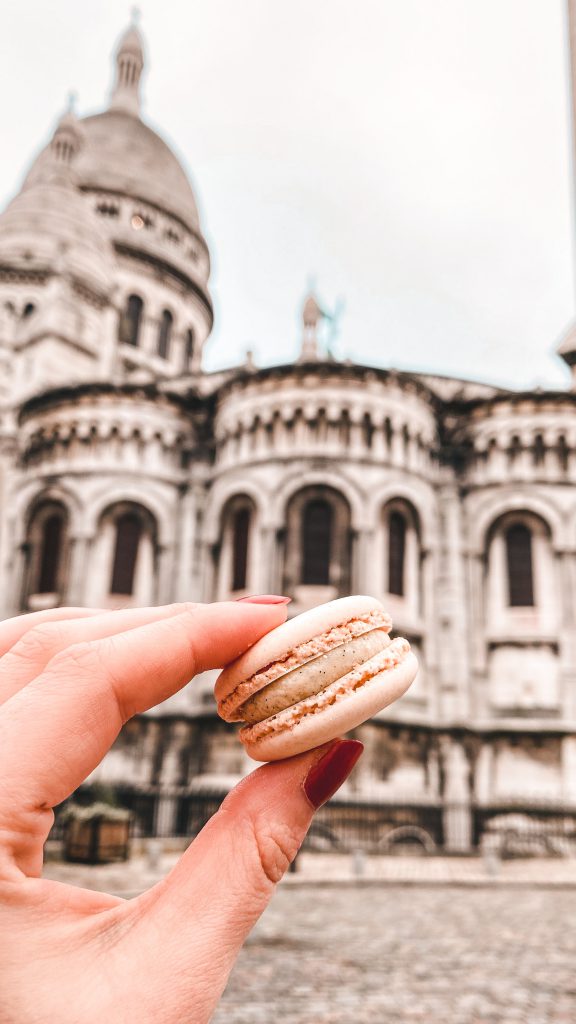 Dalloyau
Dalloyau is one of the oldest macaron maker in Paris, starting back in 1682. This one isn't limited to just macarons. In fact, this award-winning pâtissier and chocolatier is also well-known for being the birthplace of the classic Opéra dessert. This one includes layers of biscuit, chocolate and coffee crem. Also worth a try when you stop by.
Dalloyau | 8 macarons: €19.90
Jean Paul Hévin
Traditionally, Jean Paul Hévin is a specialist of chocolate. But guess what? Macarons and chocolate make a magnificent pairing. He even won the best chocolate macarons award back in 2012.
Of course, there's much more than chocolate flavors. Classic flavors like raspberry, vanilla, and pistachio can also be found at Hévin.
Jean Paul Hévin | 10 macarons: €17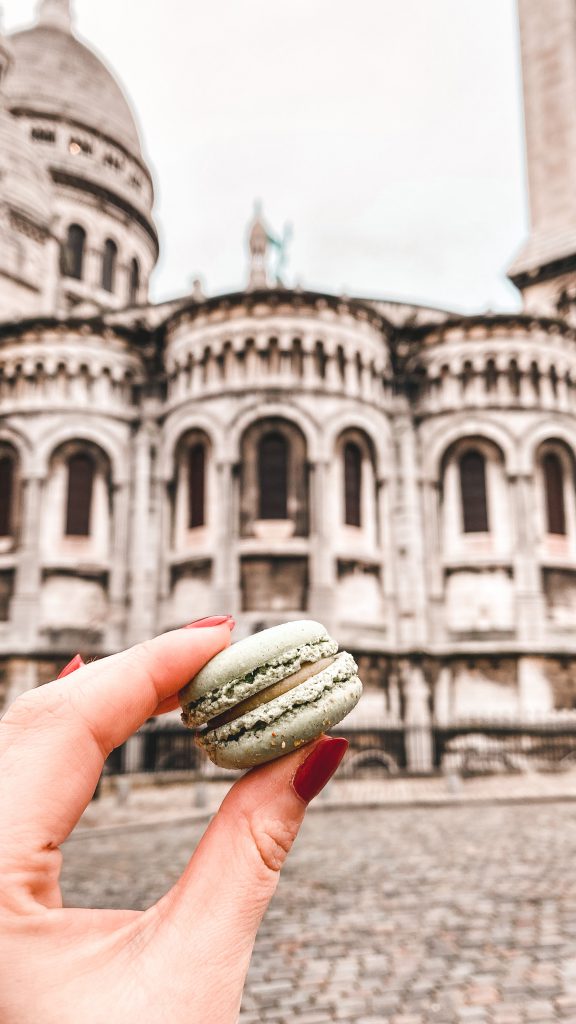 Liked this guide on where to buy Macarons in Paris but you can't get enough of the beautiful city?
Love this post? Safe now, read again later!