Paris is a city where every corner could be an Instagram spot. The beautiful architecture, the Seine river, and the adorable cafés all throughout the city make up the beauty of Paris. Find the best photo spots in Paris with this photography-focused travel guide. I've included some famous recognizable spots, as well as some hidden ones you may have not known about!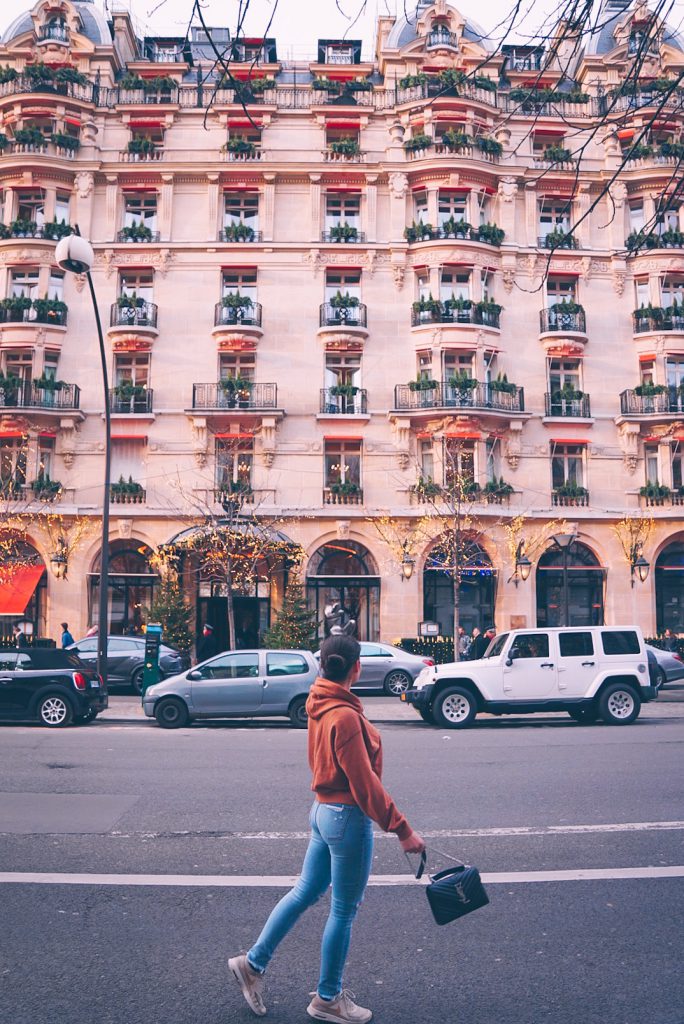 Best Paris Instagram Spots –
Sights & Landmarks
1 – Trocadéro
Starting off this list with probably the most obvious IG Spot: Trocadéro. The Trocadero is a large square located across the Seine River. It offers unobstructed views of the Eiffel Tower and is one of the best spots to view the sun rise over Paris.
At Trocadéro, there are plenty of places to take a photo here with the Eiffel in the background.
Tip: This location gets very busy, so if you'd like to get an empty shot, you'll have to arrive in the early morning. Also, the ledge where most people sit on is very slippery. You will definitely want to know that beforehand.
Related: 13 secret places to view the Eiffel Tower – best photo spots!
2 – Jardin du Luxembourg
Definitely a must in every Paris itinerary. I loved the beauty of this magnificent building even though the gardens weren't blooming.
3 – Sacre Coeur
Located in the highest part of the city – in Montmarte -, this Basilica overlooks the entirety of Paris.
Tip: Again, if you want an empty shot, you'll have to get there early. I was there around 11am in late December and it wasn't that busy.
4 – Opera Garnier
Actually, this Opera is also very very beautiful from the inside. I decided to skip this activity as it was very popular – obviously, since it's been cold outside.
Nevertheless, you can easily take pictures outside the Opera as the architecture is stunning nonetheless.
5 – Pont de Bir-Hakeim
A beautiful spot to capture La Tour Eiffel is the Bir Hakeim Bridge that crosses over the Seine River. You'll find plenty of people here – even in the early morning hours, but it's worth checking out.
6 – Pont Alexandre III
One of the most beautiful bridges I've ever seen with stunning views of the Eiffel Tower.
7 – Hôtel des Invalides
Obviously why this building needs to be on your list.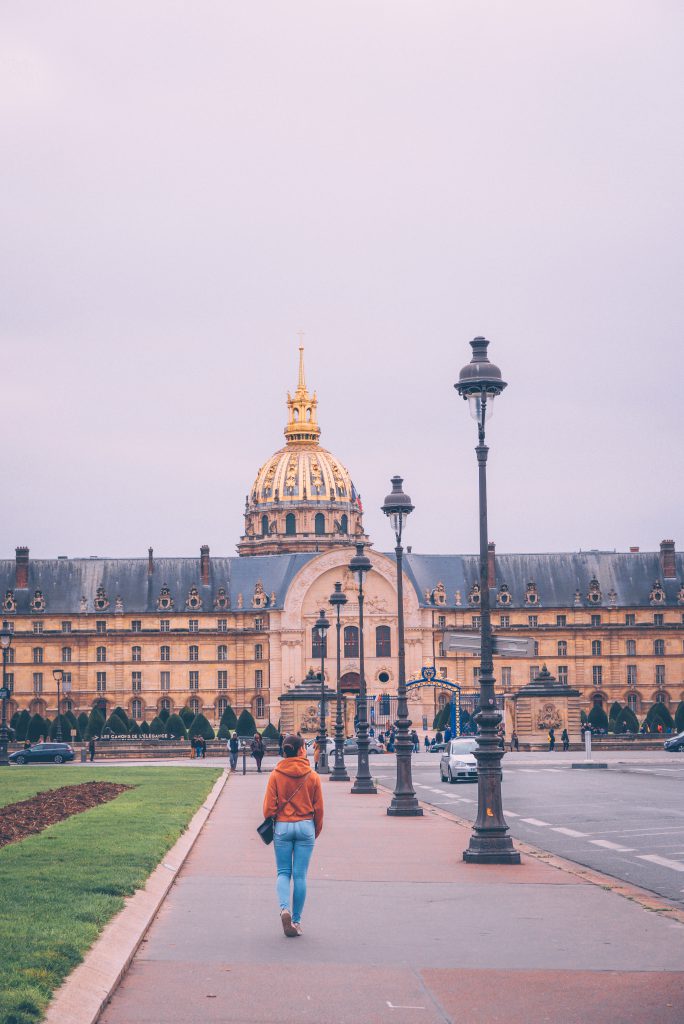 8 – Notre Dame
Even though it's currently under construction due to the fire in early 2019, this beautiful gothic cathedral is stunning! The construction started in 1163 and took 200 years to complete. I really hope the best for its reconstruction.
9 – Louvre Museum
One of my favorite Instagram spots of Paris the is the Louvre Museum. There are so many angles to capture this – day or night!
10 – Moulin Rouge
Moulin Rouge is a Parisian icon and one of the top photo spots in Paris. Snapping a picture of the bold red exterior is a must when you head to explore the Montmartre area of the city.
Related: Pros & Cons of visiting Paris in winter.
11 – Arc de Triomphe
Yes, it's obviously but the Arc the Triomphe just blew me away!
12 – Place Vendôme
Especially during Christmas time, it's a beautiful place to snap some pictures. The surrounding architecture is extremely beautiful. Plus, it's very quiet and not too busy for shots without people mid-day.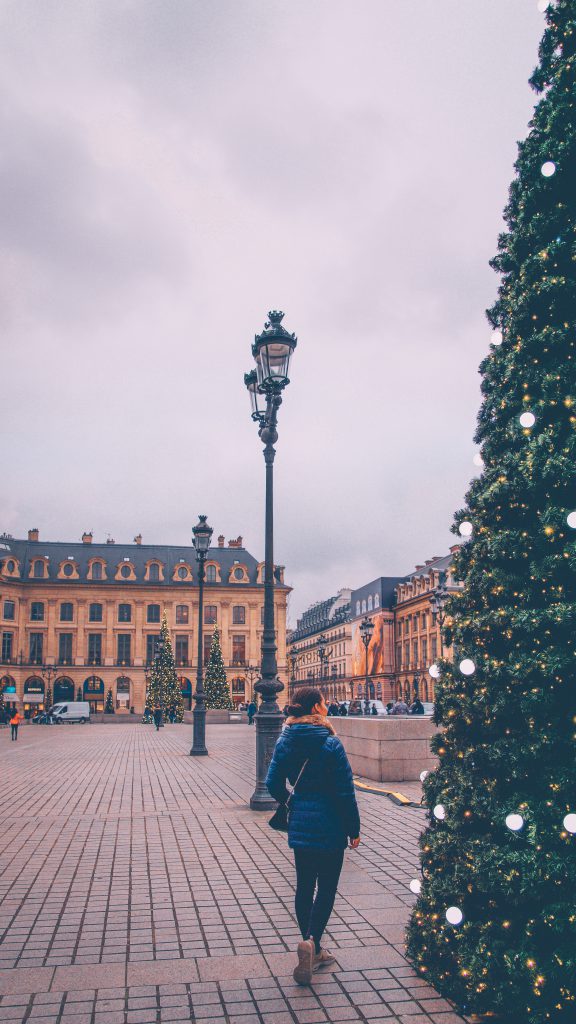 Related: The best Paris Christmas Instagram Spots.
Best Paris Instagram Spots –
Cafés & Restaurants
13 – Le Vrai Paris
This French bistro is something I accidentally found when wandering through the Montmartre neighborhood after exploring the Sacre Coeur. I stopped and was amazed by it. Hence, I decided to take some pictures.
14 – Odette
Odette is already very popular when it comes to IG spots. It's nearby the Notre Dame and you can see the beautiful cathedral while sipping on a good coffee.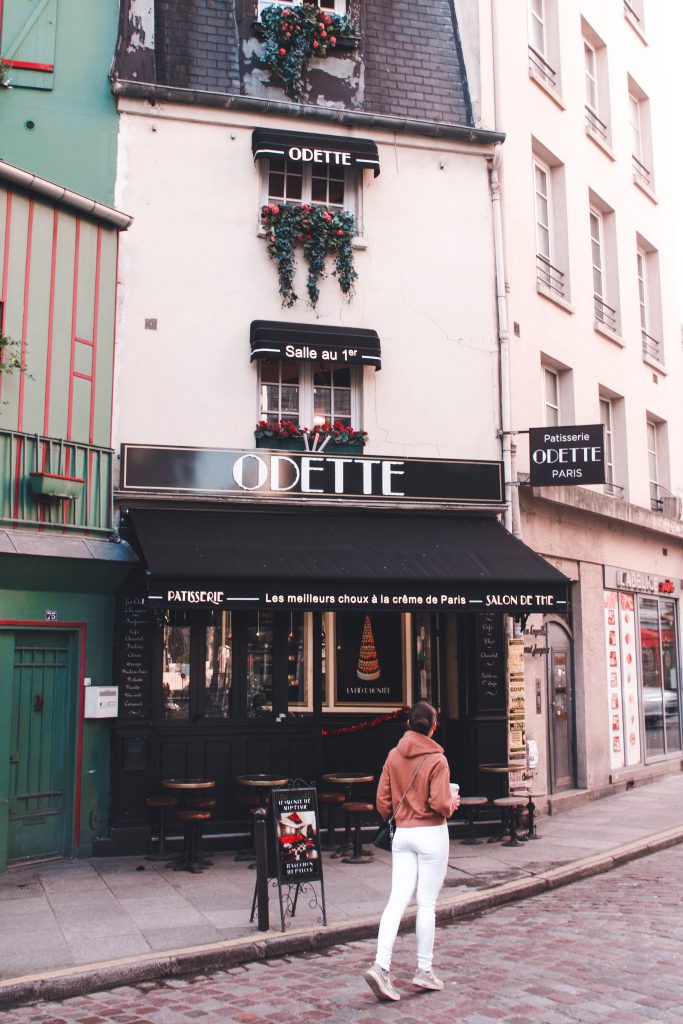 15 – Le Consulat
Last but not least. A very popular and crowded IG spot. It's been on the way down from Sacre Coeur and actually, I wouldn't have stopped otherwise. It's crazy how crowded this café is.
Liked this post about photo spots in Paris? Pin it for later!