There are only a few things that are more enticing than Marrakech, Morocco. This travel bucket list makes sure that you discover the blend of Berber and Islamic cultures.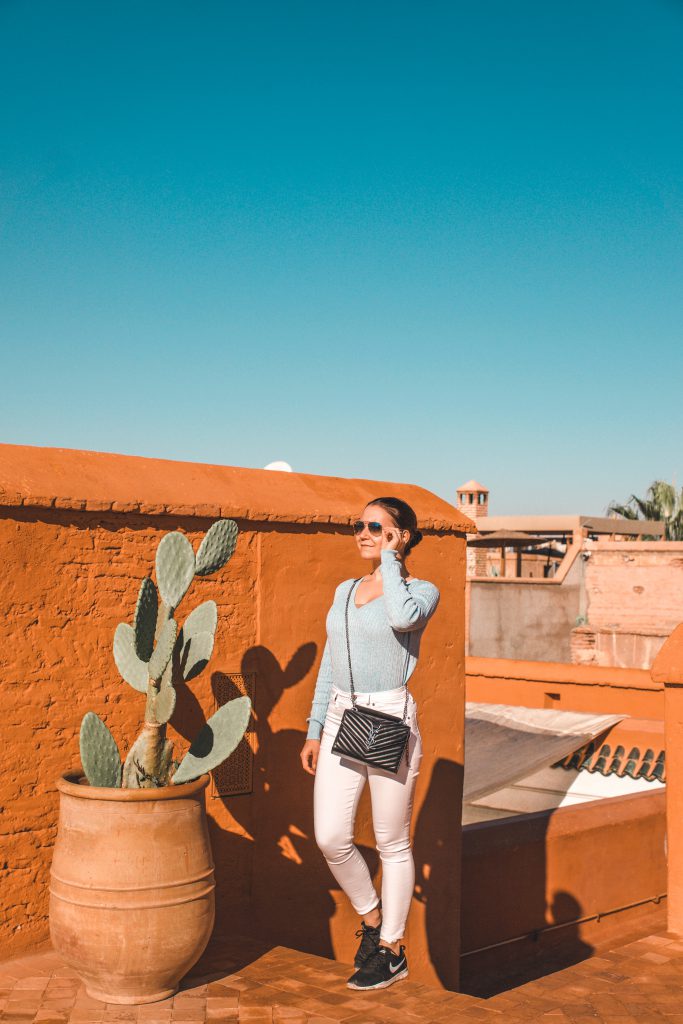 Travel Bucket List for Marrakech, Morocco
This bucket list includes the must do's during a trip to Marrakech whether you are a first time visitor or not.
1 – Get lost in the souks
That will probably happen to you either way, because the souks are characterized by narrow streets, lots of shops, people, and motorcycles that make their way through the shopping area.
Do not listen to the people who supposedly want to show you the way without even knowing where you want to go. They will send you straight back to the center of the souks.
Sooner or later you will get lost and probably come to the same place more often. But don't worry, after a while you will find the right way – it's just a matter of getting used to.
PS: Usually, people don't like to be photographed and if you still do, they will charge you money.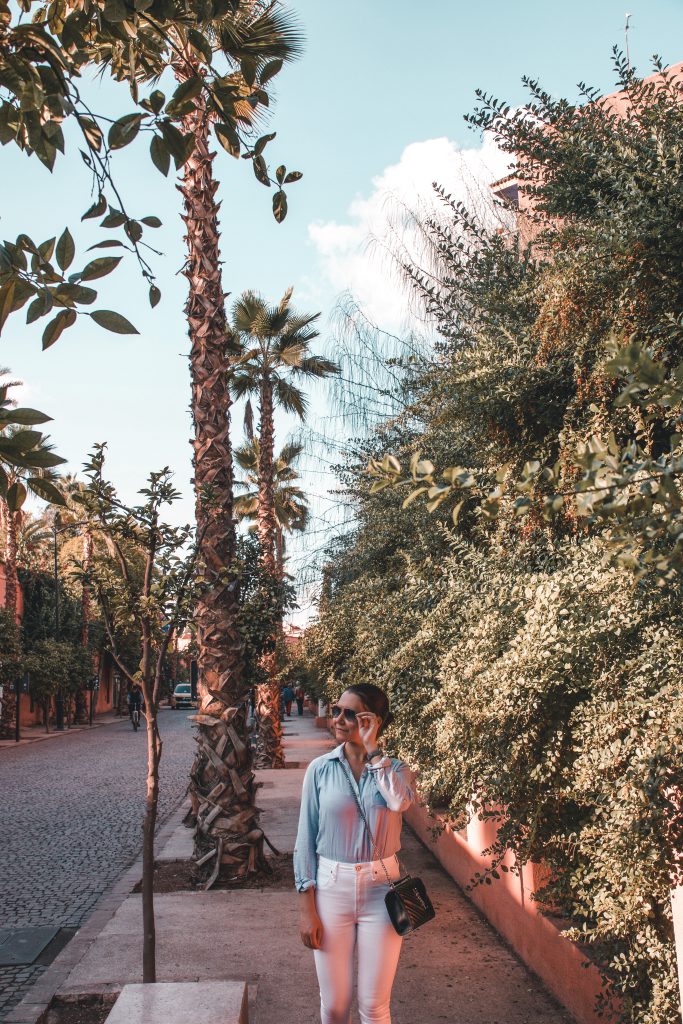 2 – Visit the Bahia Palace
In Marrakech, there is the Bahia Palace and the Badi Palace.
I recommend the better preserved Bahia Palace as the entry fees in Morocco are not cheap for tourists.
The Bahia Palace offers a small excursion to the rooms of the Sultan's former grand vizier, who had these rooms built for his own use. Unluckily, only a small section of its 8 hectares and 150 rooms are open.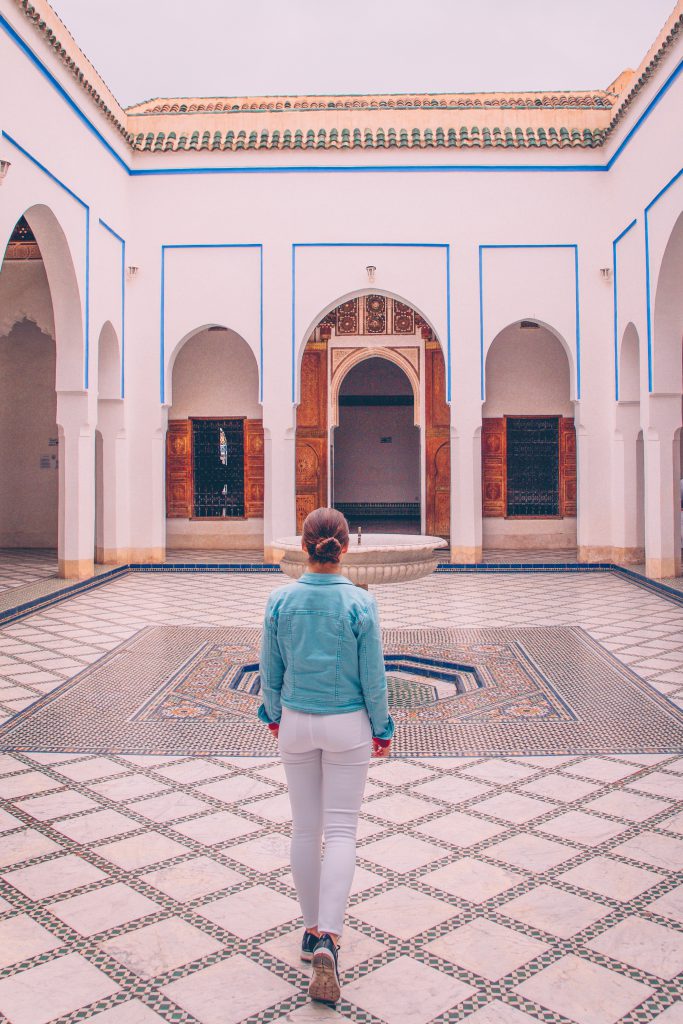 3 – Get energized in a traditional Hammam
Everyday life in Marrakech is exhausting and can be really tiring. It is loud, there are different smells everywhere and you are constantly being asked whether you want to buy these or those glasses after all, while snake charmers play their flutes in the background.
After a busy day, it's important to relax. And where would that be better than in a traditional hammam?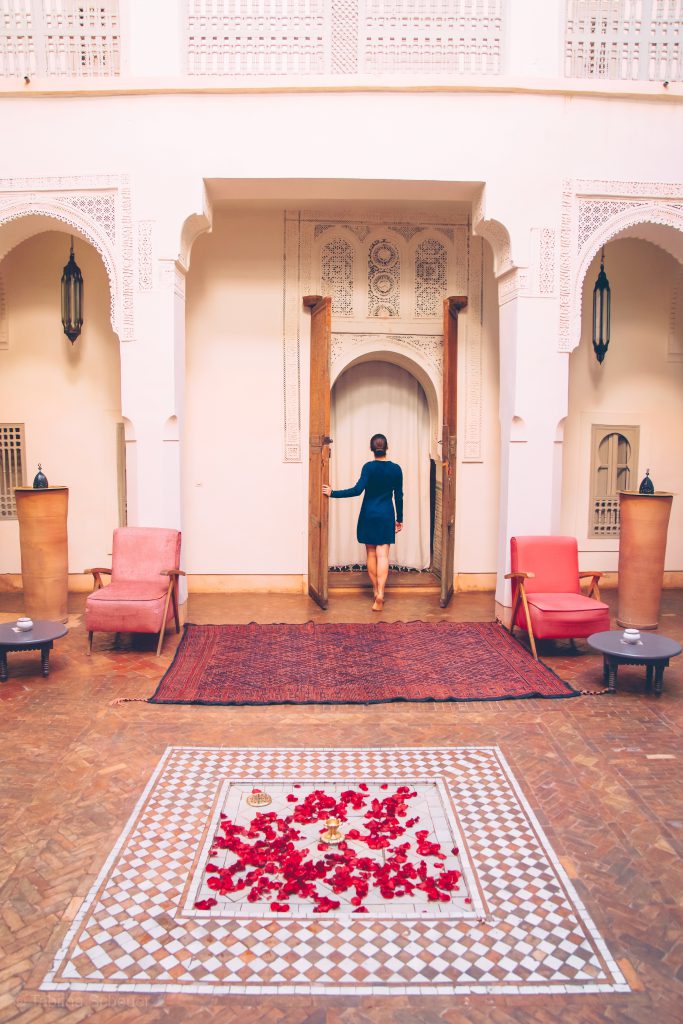 4 – Be wowed by Moroccan sunrises
Moroccan sunrises are incredible! The sky first turns light pink, then lights up in ever stronger colors and offers a wonderful color spectacle.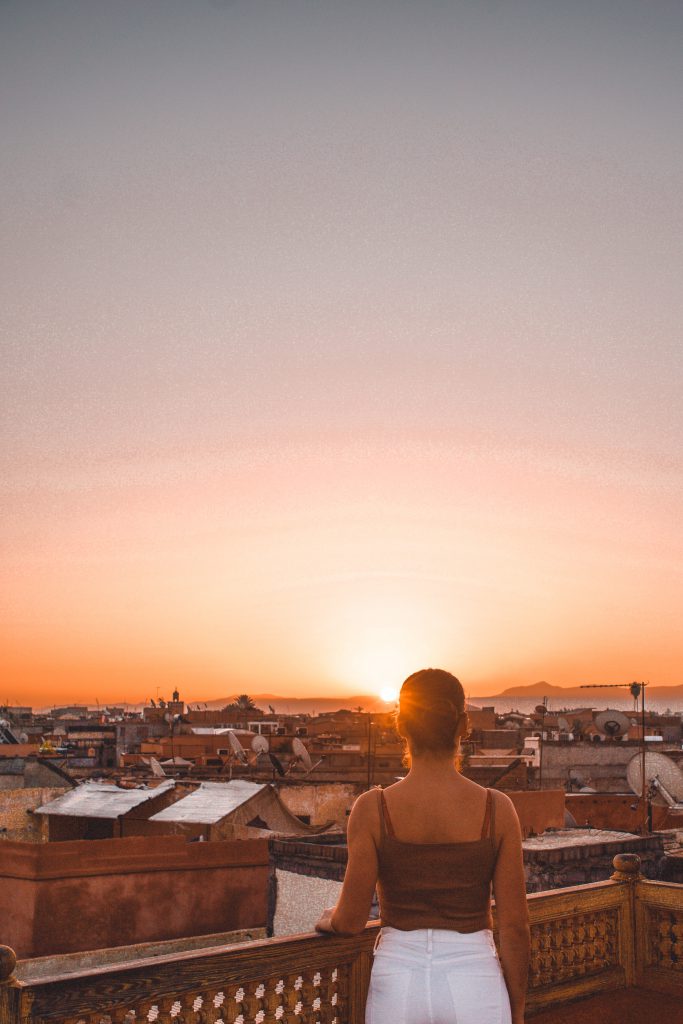 5 – Uncover the local life at Jemaa el Fna
I love to explore local culture while traveling. The best way to do this, of course, is not only to admire sights and hear and read about history, but above all to participate in everyday life.
Everyday life in Morocco definitely takes place on the street and the large square – Jemaa el Fna -, as the residents call it, is one of the most influential places.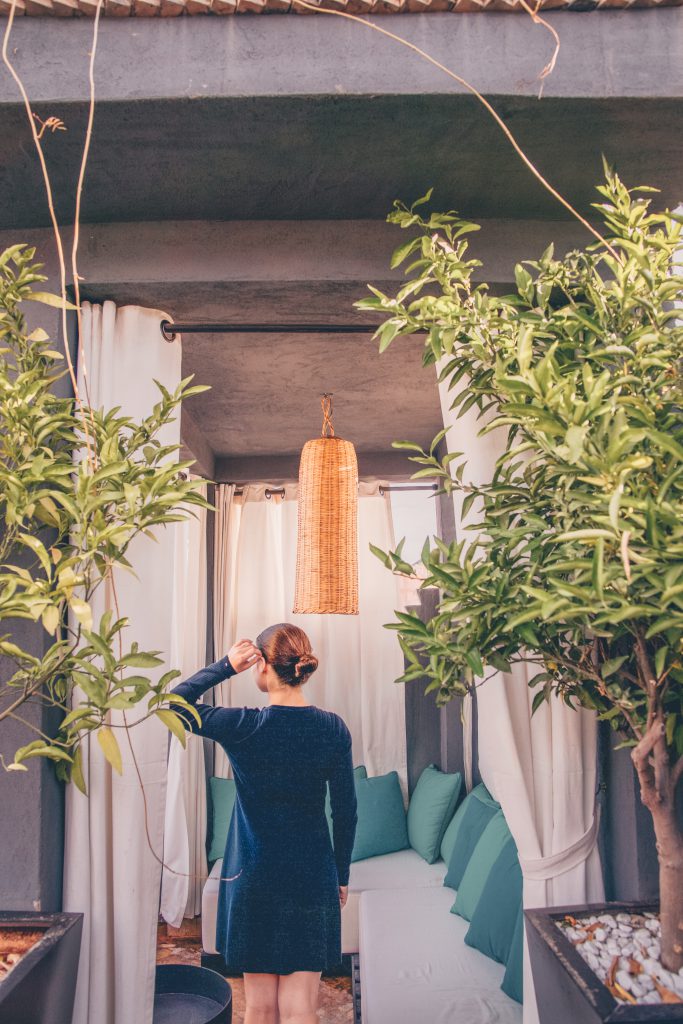 6 – Explore ancient history at the Koutoubia Mosque, Bab Agnaou and the Saadian Tombs
Of course, the sights should not be missing when traveling. The Koutoubia Mosque, Bab Agnaou and the Saadian Tombs were my favorites.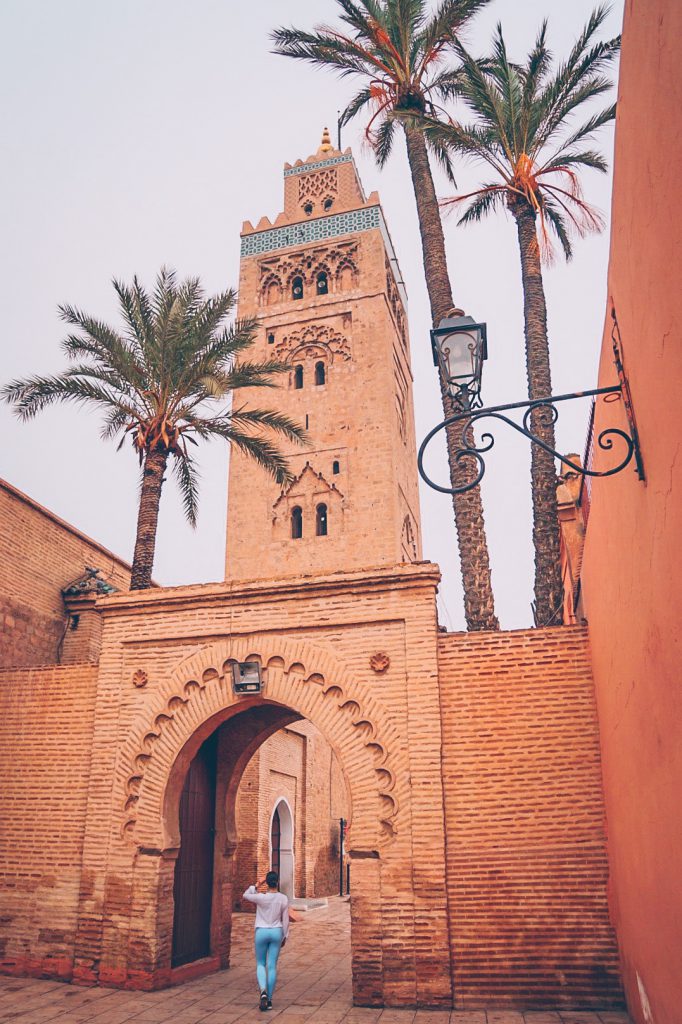 7 – People watch over a mint tea
As soon as you arrive at your accommodation – Riad -, you should already be served the first mint tea. Mint tea is the national drink of Morocco and is consumed at any time of the day.
The Moroccans are incredibly hospitable and are happy to offer you tea. Incidentally, this is often sweetened with sugar or honey.
Go to a small side café and enjoy some tea – sweetened or not – while you watch the people rush by.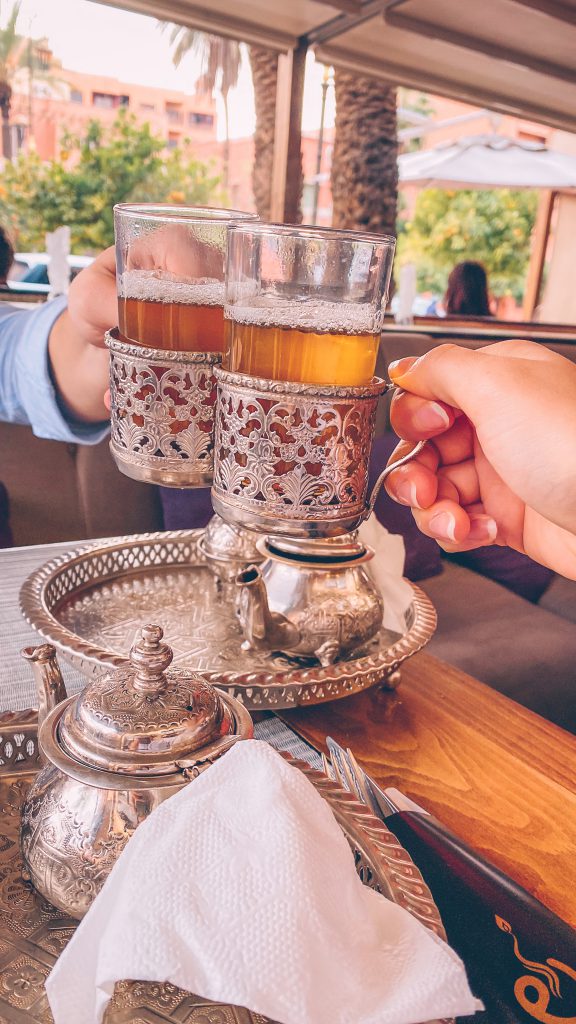 8 – Enjoy local dishes
Tagine is a local dish that is often prepared with meat and couscous. You will find it everywhere in Marrakech.
Moreover, you will love the breakfast in Morocco!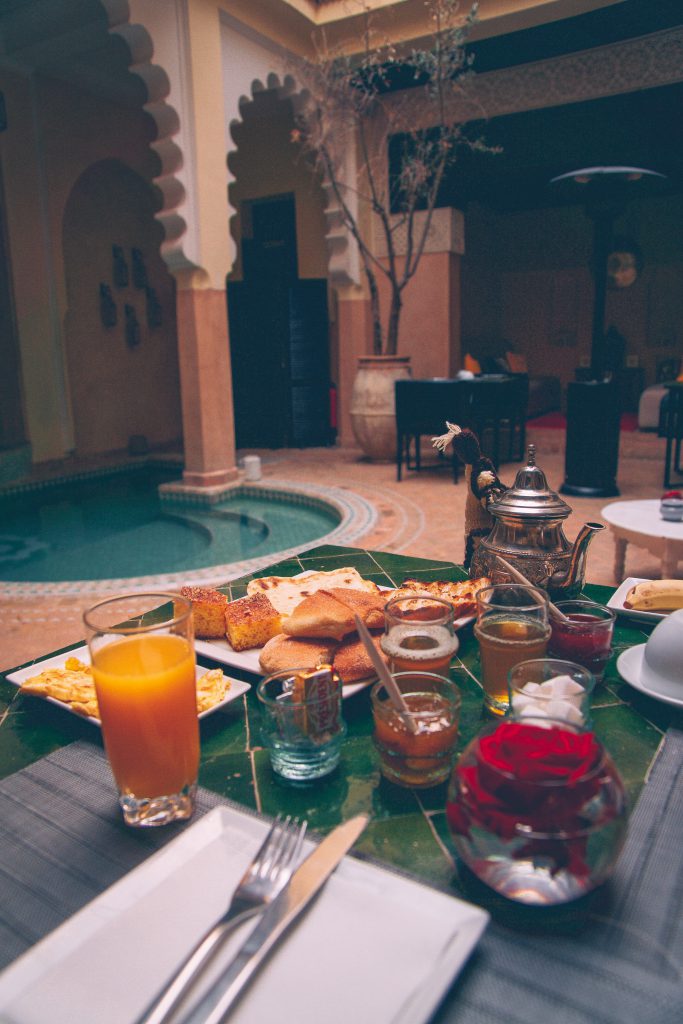 9 – Enjoy the sun at Le Jardin Secret
Take a book with you, sit down in the Jardin Secret and maybe enjoy a tea on the terrace, from which you have an overview of the entire garden.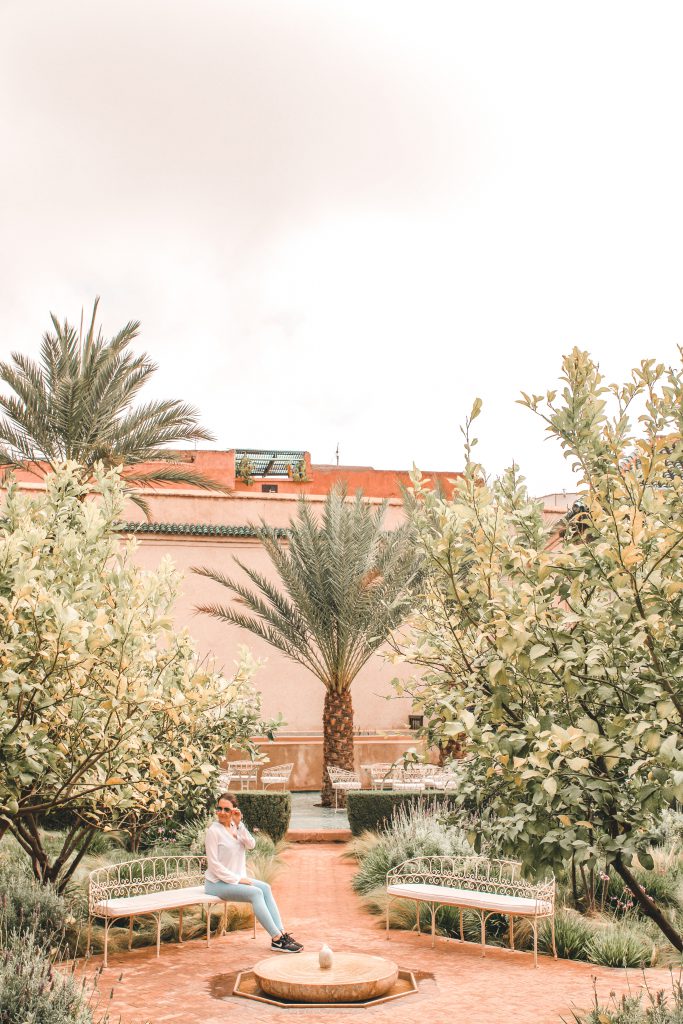 10 – Explore the 'new' Marrakech, including the Yves Saint Laurent Museum and Le Jardin Majorelle
Did you know that there is a newer part besides the old city – the medina? This is very European and while you can still see many women in the medina with a headscarf, you can hardly find them here anymore. The new part of Marrakech is characterized by good food, many shopping centers and modernity.
Here you will also find the Yves Saint Laurent Museum and the Jardin Majorelle.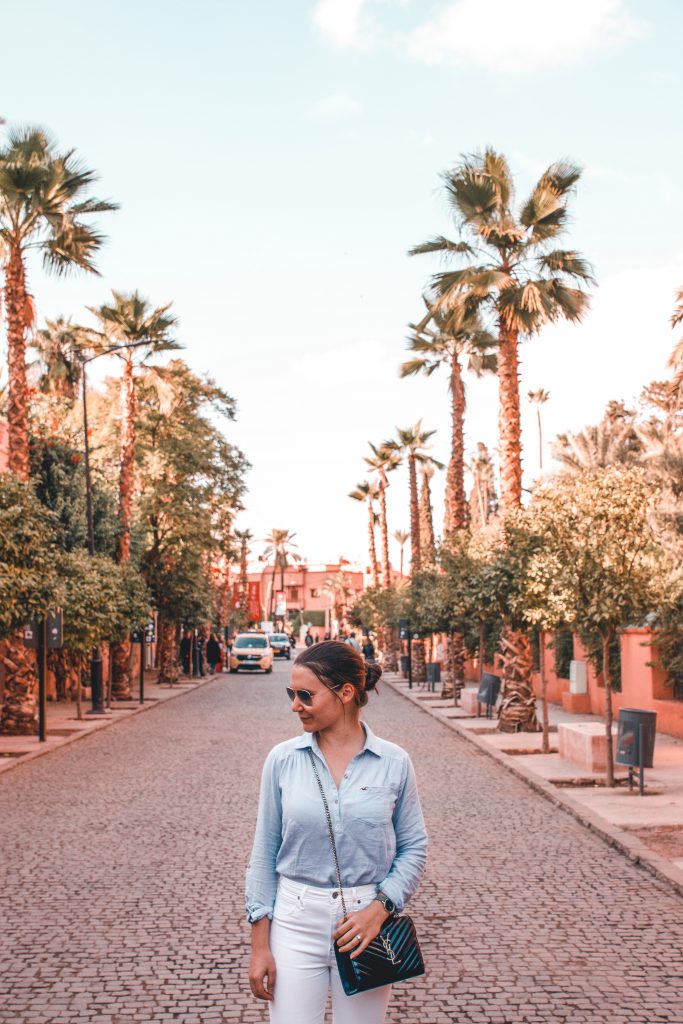 Read more about my trip to Marrakech here.
Sharing is caring! Pin my blogpost on Pinterest.