Being in Paris for New Year's takes everything to a whole new level. From fireworks at the Eiffel Tower to checking out the Christmas decorations throughout the city. Spending New Year's in Paris definitely should be part of your bucket list.
When visiting Paris at New Year's, there are a few things to be aware of such as the crowds and the holiday hours of popular attractions.
This post will help you with your best New Year's in Paris.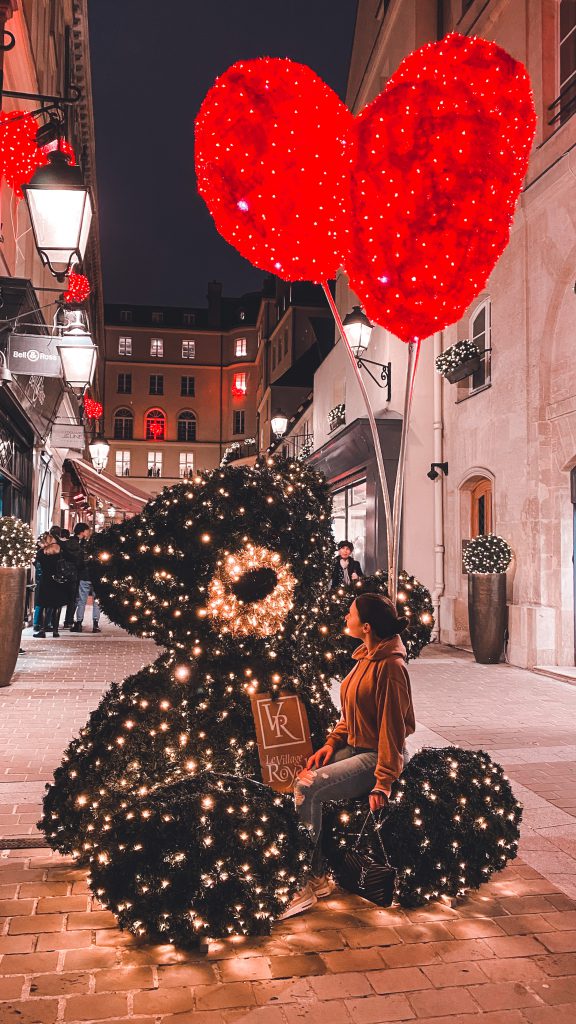 First: What to expect
Paris is very busy and crowded year-round, this also holds true on New Year's. Nevertheless, New Year's in Paris is amazing. No matter if it is your first time in Paris or you've been any times before… Spending the holidays in Paris is fascinating.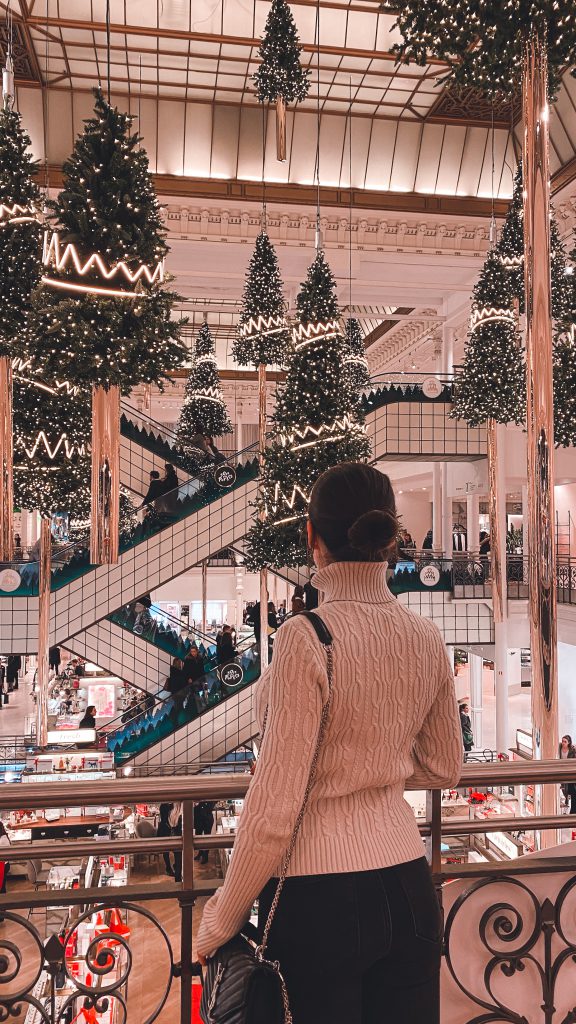 Holiday Hours
Many places have special holiday hours or are closed for the holidays, making those attractions that are open even more busy. Even with the hustle and bustle of the city, Paris at New Year's is a special experience.
This means, you should definitely be aware that the open places have longer lines and bigger crowds. The busiest days seem to be the last day before the holiday closures and the first day the attraction or museum reopens after the holidays.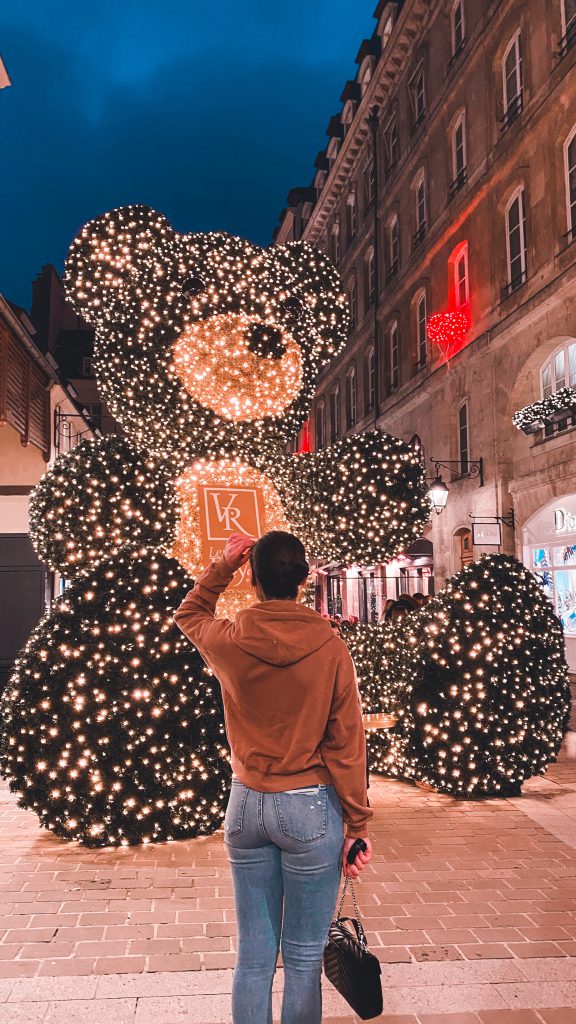 & why you should arrive early
If there is somewhere you really want to see, make sure to get there early. If it is possible to book it in advance, book it as soon as you can to make sure you get in. Anywhere with reservations is likely to fill up in advance, so make sure you don't miss out if it is something near the top of your list.
Otherwise, be patient. Plan your schedule in advance around the open hours of the places you want to see. However, be aware that it may take longer to see things than usual because of lines to get in.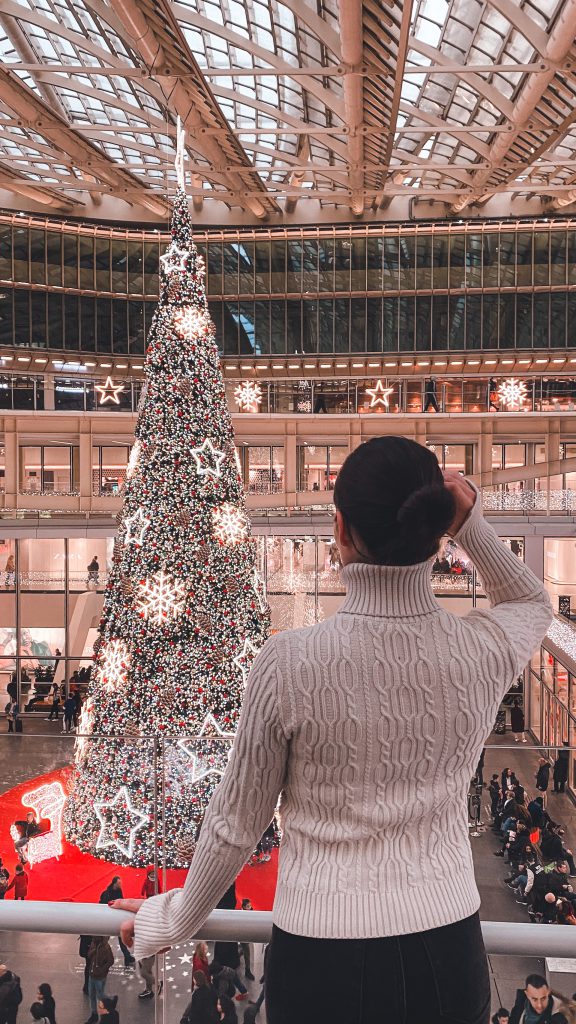 Where to spend New Year's Eve in Paris
There are plenty of options for things to do on New Year's Eve in Paris. From a dinner cruise on the Seine to a show or concert to the laser show at the Arc de Triomphe, there is something for everyone.
Keep in mind that transportation at the end of the night will be tricky. If you can, it makes sense to book Uber or a taxi beforehand. Public transportation will be crowded, and taxis will be difficult to find. Don't forget that Uber will put a premium on the fee during busy times.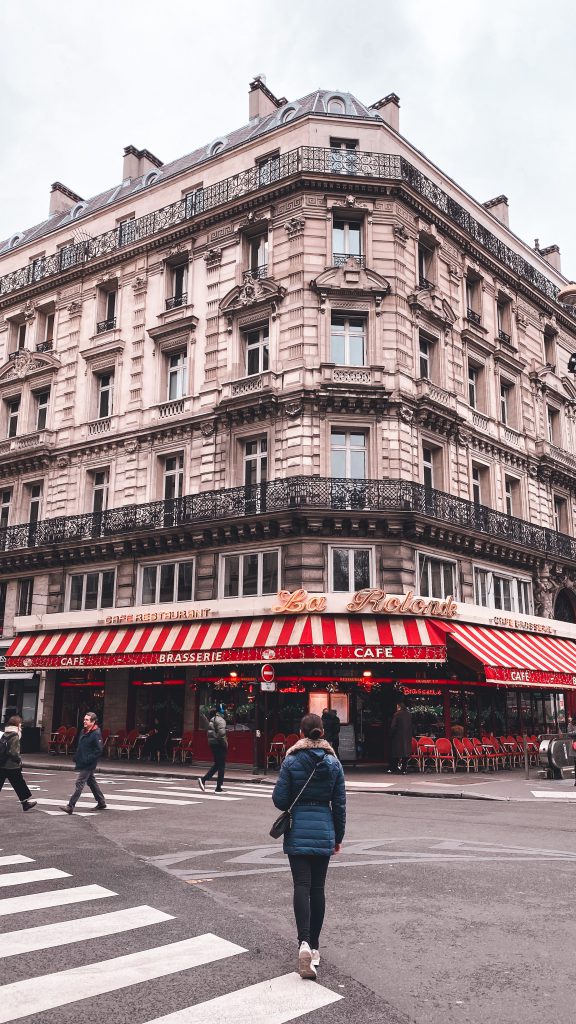 Renting a bike for New Year's Eve?
However, if you can walk from where you celebrate to where you are staying, that is probably your best option on New Year's Eve. We chose to stay within walking distance of the Eiffel Tower and Arc de Triomphe for this reason. But we saw no problem in taking a bike for longer distances either.
Where to find fireworks
Sadly, I have to tell you that fireworks at the Eiffel Tower are only due to special occasions, e.g. when a decade ends. Nevertheless, there are fireworks at the Arc de Triomphe at midnight following a light show projected on the Arc de Triomphe. The light show and fireworks at the Arc de Triomphe combine for a special way to celebrate New Year's in Paris.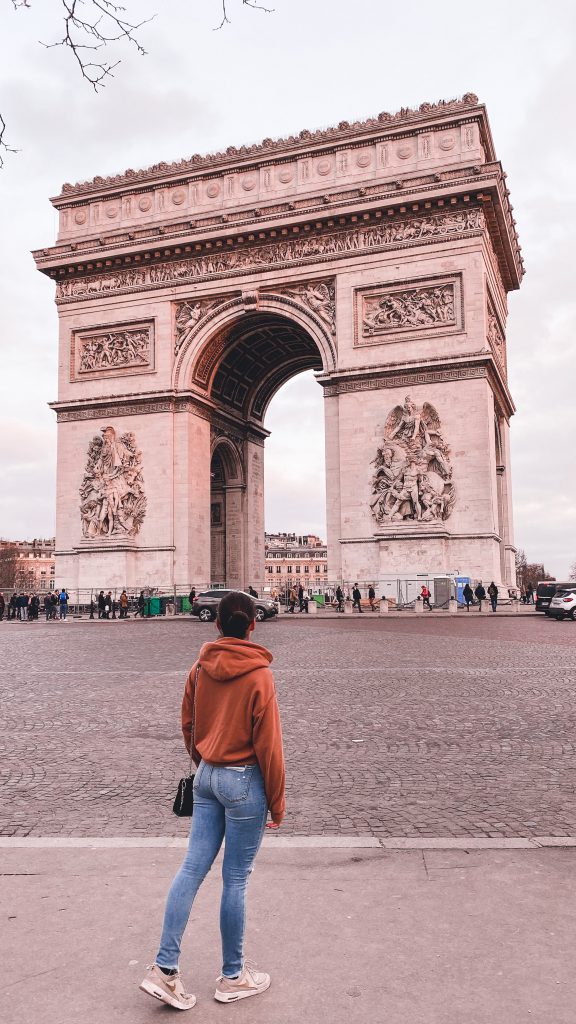 If you plan to go to the Champs-Élysées for New Year's Eve, get there early. This place usually fills up around 9pm. Over 400.000 people will fill the area to watch the light show and the fireworks. Hence, it makes sense to arrive a bit earlier. Especially when you attend with a bigger group, plan to get to the area earlier to get a good spot.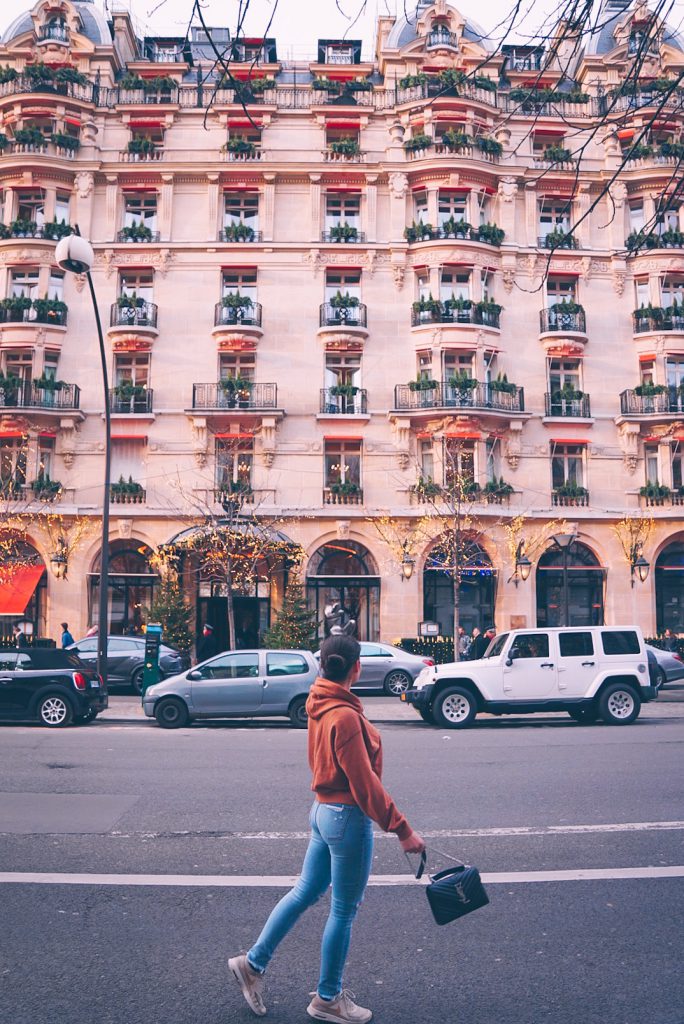 The lightshow then will start around 11:30pm, following a countdown starting ta 11:50pm. With each minute ticking down, a new image or video appears.
Light show at the Eiffel Tower
Afterwards, you can walk over to the Eiffel Tower for a light show that takes place every hour.
If you need transportation back to your hotel or accommodations, plan it ahead of time.
A romantic dinner on the Seine
If you plan to take a New Year's Eve dinner cruise on the Seine, make sure to book it as soon as possible. These dinner cruises are popular on New Year's Eve, and they sell out in advance.
If you're looking for a romantic New Year's Eve in Paris, enjoying dinner while cruising past the most famous landmarks in Paris is tough to beat. Some of the special options such as tables by the windows or private tables sell out months in advance. The best cruises are often fully booked well before New Year's Eve.
When booking a dinner cruise, make sure that transportation is included to and from your hotel. This solves the problem of getting back to your hotel after the cruise ends.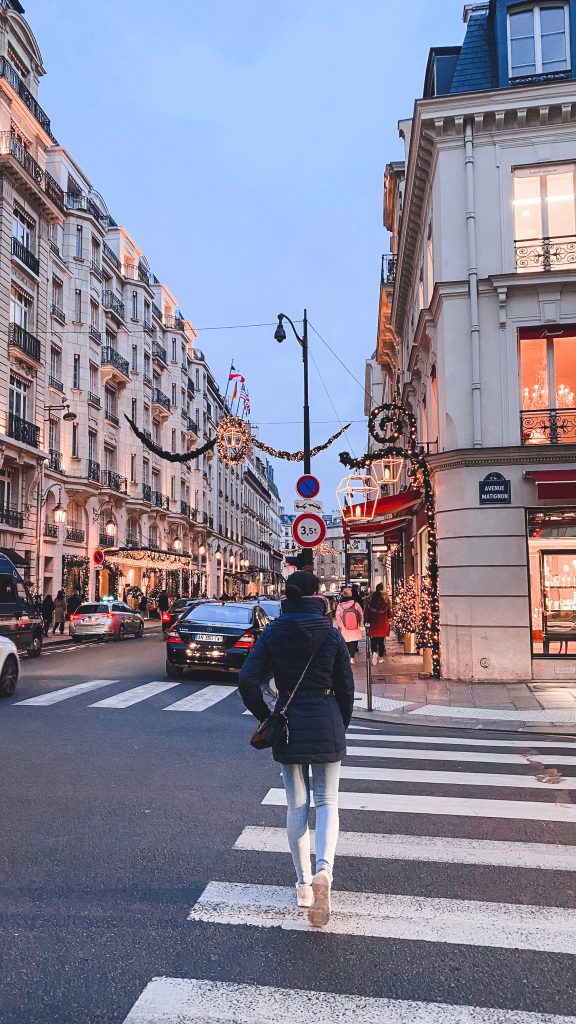 The dinner cruises typically begin around 8:30pm, so plan to be picked up in time to be at the boat by then. The cruises often stay out until way after midnight with most ending the party at around 2am.
Dinner and a New Year's Eve party on the Seine comes with a premium price. The price typically covers transportation to and from the hotel, the cruise, your meal, and your drinks. Make sure to look at exactly what is included though as it varies.
However, expect to pay €200 or more per person. Most dinner cruises will set you back €300 per person. A window table or anything special will be between €300 and €600 per person or even more.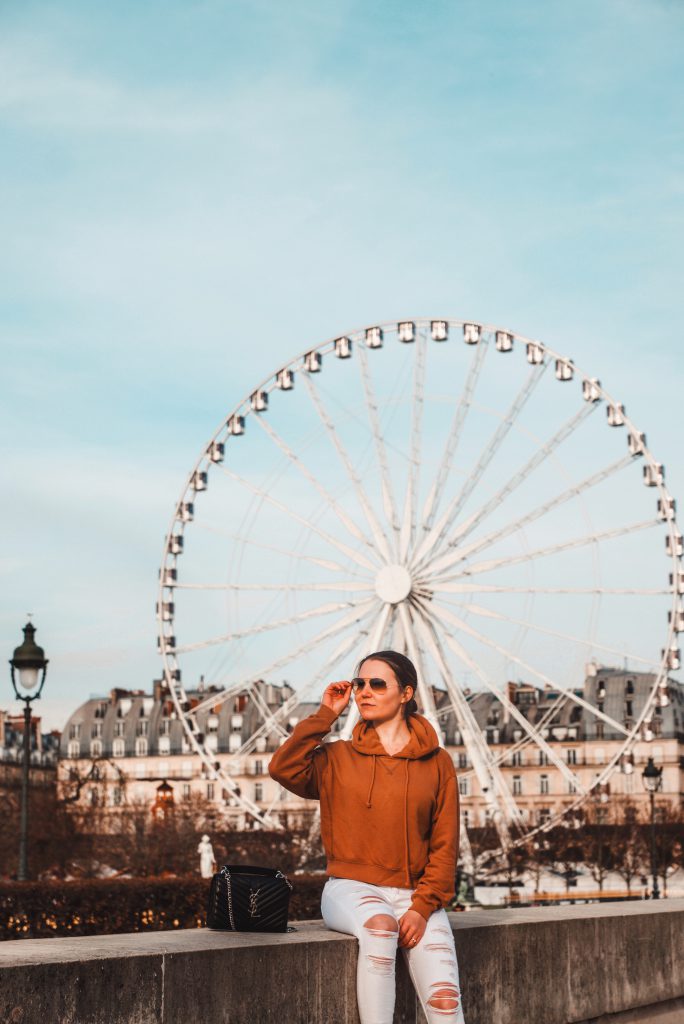 Dinner on New Year's Eve
There are restaurants in Paris for every price range. However, if you want a special New Year's Eve dinner, expect to pay premium prices.
Some restaurants in Paris offer a set menu while others offer a special menu. At some of the restaurants, you can still order from the full menu. Some offer a party following dinner while others only include dinner.
If you plan to eat out on New Year's Eve somewhere special, make reservations in advance. Many of the popular restaurants are already booked months in advance.
Depending on the menu, the restaurant and the including services, expect to pay around €100 or even more than €250 per person. Many restaurants with lower prices stay open late even without a special event.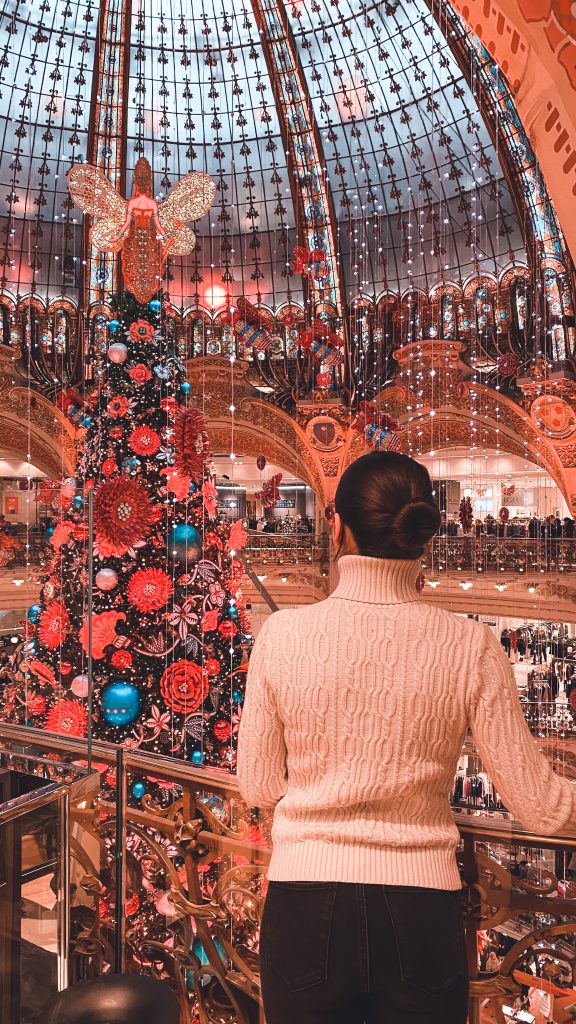 New Year's Eve Parties in Paris
Paris is full of New Year's Eve parties lasting long into the night. Some start with dinner and end with a party; others are just parties. You can find parties in every night club, but get there early if you want make sure to get into one in particular. Some night clubs only take reservations on this day. Hence, it makes sense to look this up beforehand.
Prices for parties start at around €30 and range upwards of €150 per person. Each party charges a different amount with some charges covering some dinner and/or drinks while others only cover entry into the party.
I hope you have the best time in Paris! Click here for my other Paris Posts, including the best locations with a stunning view of the Eiffel Tower.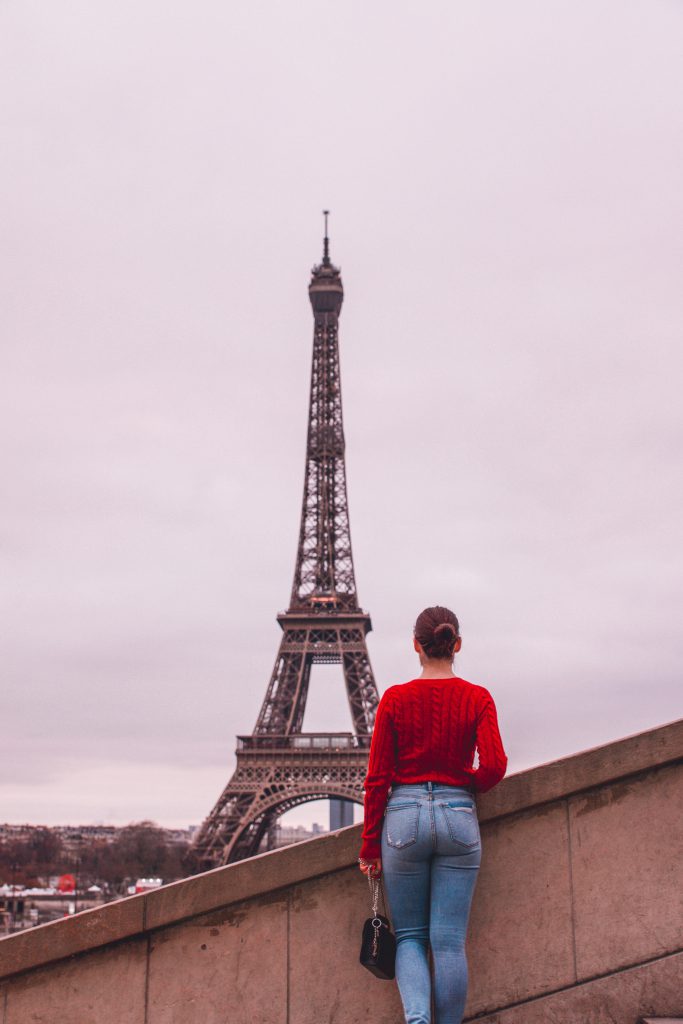 Here are my other Paris posts I think you might like:
Love this post? Pin for later!