Do you know the feeling when you're currently planning your next vacation and you simply cannot decide where you want to go? The solution to this problem is called island hopping!
Especially when travel destinations involve a long journey, it is worth jumping from one island to the other. But does this also work out in the Caribbean or is it solely a thing you do in Thailand?
This is the best guide for Caribbean island hopping, so let's start!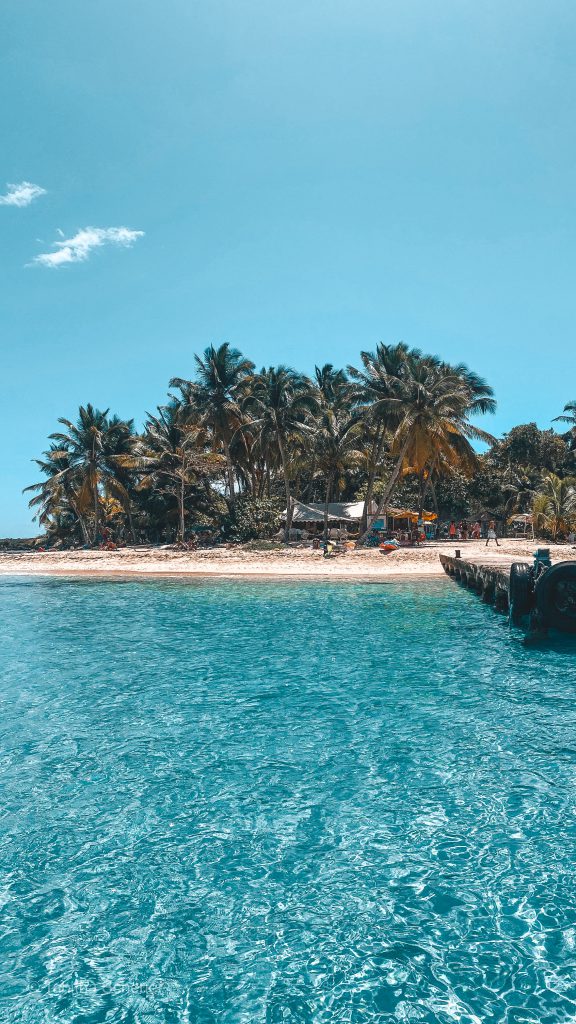 Caribbean Island Hopping
A quick answer to the question: Yes, you can do island hopping in the Caribbean, it's possible.
Longer version: It's possible, but not as easy as it is in Thailand or the Philippines. Nevertheless, you will find every information you'll need within this post.
With just under 40 Caribbean islands, choosing a route is not that easy. That's why I created the routes with best travel times, duration of trips, transport options and prices.
When is the best time to travel to the Caribbean and do some island hopping?
Most of the Caribbean has a tropical to subtropical climate. This means that constant temperatures between 25°C and 30°C and sunshine almost year round.
Mh, but why should I explain the best time to travel when the weather is always good? Well, unfortunately there is a risk of hurricanes in the Caribbean and of course this risk does not diminish with increasing global warming.
Basically, try to avoid month from May to November, because then the hurricane season prevails in the Caribbean. And I bet… you do not want to experience hurricane season.
On the other hand, you are safe in the months from December to may, which is considered the best travel time for the Caribbean. The absolute best month is February, since there are only a few rainy days and best prerequisites for a Caribbean vacation.
Ideal travel time
The ideal travel time depends on various factors. How much time do you have? How big is your budget? What route do you have in mind?
Depending on your priorities (i.e. hotels/accommodation, food, etc.), the travel time can vary greatly. If the budget is tight, you should first take care of cheap flights to the Caribbean.
For each island that you want to visit, you should plan at least two to three days. With a route of five islands, this takes about two weeks. From my own experience, I'd advise you to not rush through the Caribbean as it will absolutely impact the quality of your vacation.
From my own personal point, I can say that without the Covid-19 crisis and being stuck on Dominica, I would've hated this island. Looking back, there is so much we've experienced during our additional days that this island turned out to be one of the most beautiful places I've ever seen.
So, if you do not have the time to spend a whole month in the Caribbean, I'd go for two to three islands and come back another time.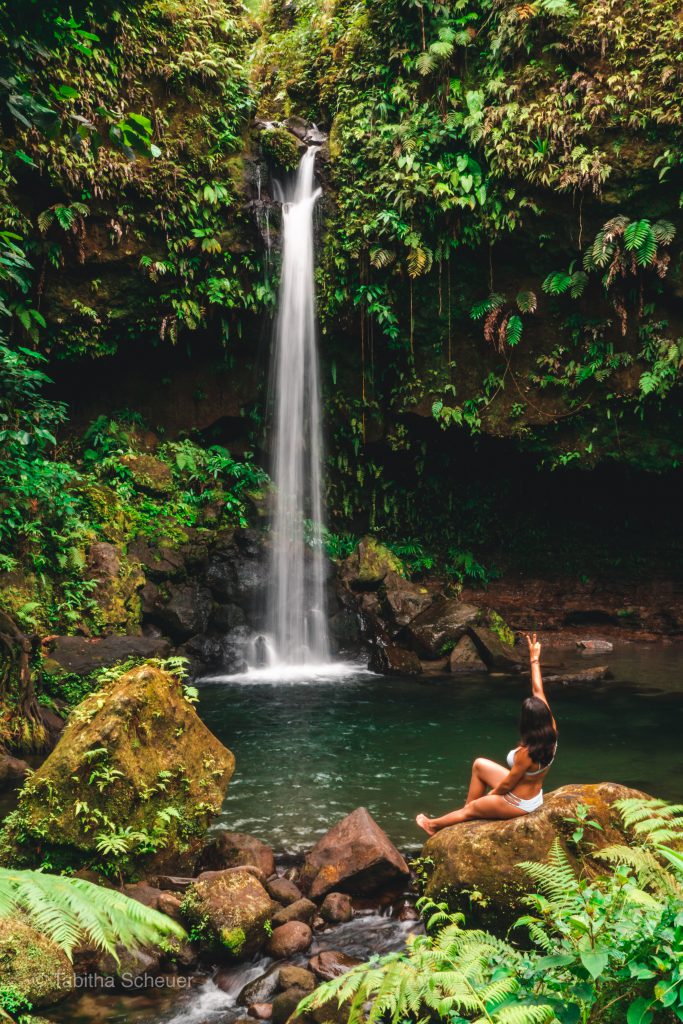 Transportation options for Caribbean island hopping
Basically, you have to choose between two modes of transportation. Either you fly from island to island or you take the waterway to the next island.
If you get seasick quickly, I don't recommend googling whether you can take the ferry: Skip this. I don't get seasick very quickly and while the first trip was still okay, the second (due to a tropical storm) was just hell for me and meant 3 hours of sitting, sweating and hoping that I wouldn't break down. Ultimately, when you book, you never know whether something like this could happen or not.
Plus, the ferries are often very unreliable, for example because they run out later and take longer to travel.
Moreover, the option to fly from one island to the other can save valuable time. For instance, it takes more than 13 hours by ferry from the Dominican Republic to Puerto Rico, but only one hour if you take the plane.
However, also note that there is no ferry connection between some islands, so flying is your only option (example: Aruba → Curacao).
In many cases, the ferry takes longer, but you can save a lot of money if your budget is limited. We took the ferry from Guadeloupe to Dominica and it would cost us €70 each whereas a flight would be around €150 each.
If you are planning a Caribbean cruise, the whole thing looks completely different – of course. If you have something like that in mind, this post is not for you since the routes are predetermined and not changeable.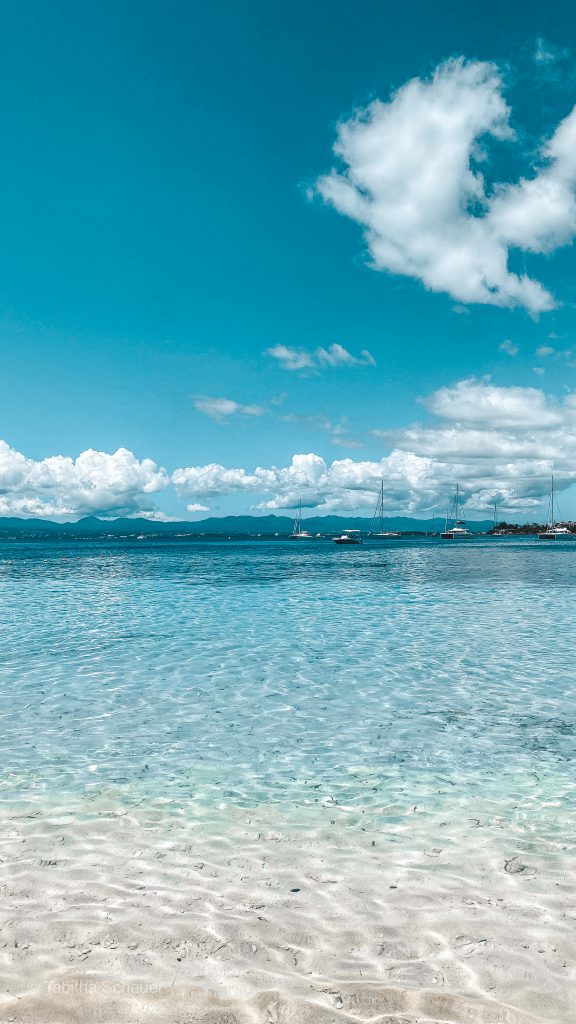 Caribbean archipelagos & example routes
ABC islands
The ABC islands of Aruba, Bonaire, and Curaçao are undoubtedly classics of the Caribbean islands. The islands belonging to the Netherlands are located north of South America and impress with paradisiacal beaches, a colorful underwater world and lush nature.
All three islands bring a touch of Europe to the Caribbean and inspire with their very own charm. Each of the three islands has its own airport, so island hopping on the ABC Islands is absolutely feasible.
An example route could look like this:
Aruba → Curacao: 40 minutes flight time and approx. 90 € p.p.
Curacao → Bonaire: 30 minutes flight time and approx. 65 € p.p.
Total: 70 minutes flight time and approx. 155 € p.p.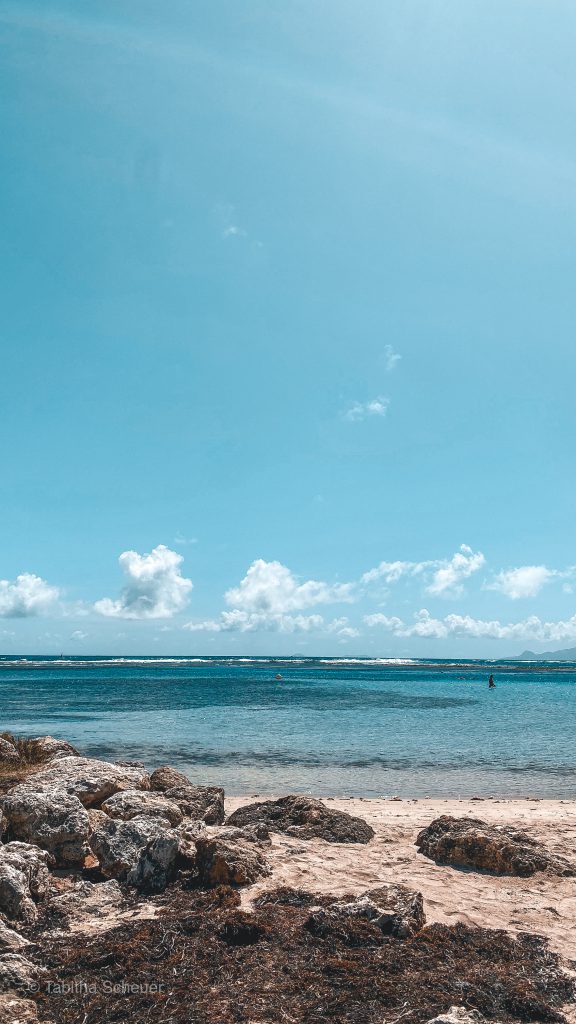 Island hopping Lesser Antilles
Another island group for Caribbean island hopping would be the Lesser Antilles.
For those who do not know what is meant now, here is the explanation: The Lesser Antilles are located in the eastern Caribbean and consist of over 20 islands, including the ABC Islands.
Some of the islands belong to the USA, but many of them also belong to Great Britain, the Netherlands, France or Venezuela. They extend in the north from the Virgin Islands to the south off the Venezuelan coast.
No island is like the other. While Dominica is known as a nature island, Barbados delights with postcard beaches and St. Vincent and the Grenadines invite you to dive in.
To experience this colorful diversity, a round trip in the Lesser Antilles is suitable. As you can imagine, the possibilities with so many islands are almost endless.
Here is an example of what such a tour could look like:
Guadeloupe → Dominica: 30 minutes – 2 hours flight time and approx. 90 € p.p.
Dominica → Martinique: 3 hours flight time and approx. 170 € p.p.
Martinique → Barbados: 50 minutes flight time and approx. 80 € p.p.
Barbados → St. Vincent and the Grenadines: 40 minutes flight time and approx. 110 € p.p.
Total: 5 – 7 hours flight time and approx. 450 € p.p.
That's actually the tour that we planned, but due to Covid-19, we had to cancel our plans. If you have any questions regarding this route, simply leave a comment!
Island hopping Greater Antilles
The Greater Antilles consist of the four main islands of Cuba (many sights and great tips), Jamaica, Puerto Rico and Hispaniola.
The latter consists of the two states Haiti and Dominican Republic. Smaller islands such as Navassa and the Cayman Islands are also included.
Since the islands are all quite large, it is worth planning a few more days per island when island hopping in the Greater Antilles. Hop from island to island and let yourself be sucked in by the Caribbean way of life.
An example route could look like this:
Cuba → Jamaica: 4 – 6 hours flight time and approx. 255 € p.p.
Jamaica → Dominican Republic: 2 hours flight time and approx. 230 € p.p.
Dominican Republic → Puerto Rico: 1 hour flight time and approx. 100 € p.p.
Total: 7 – 9 hours flight time and approx. 585 € p.p.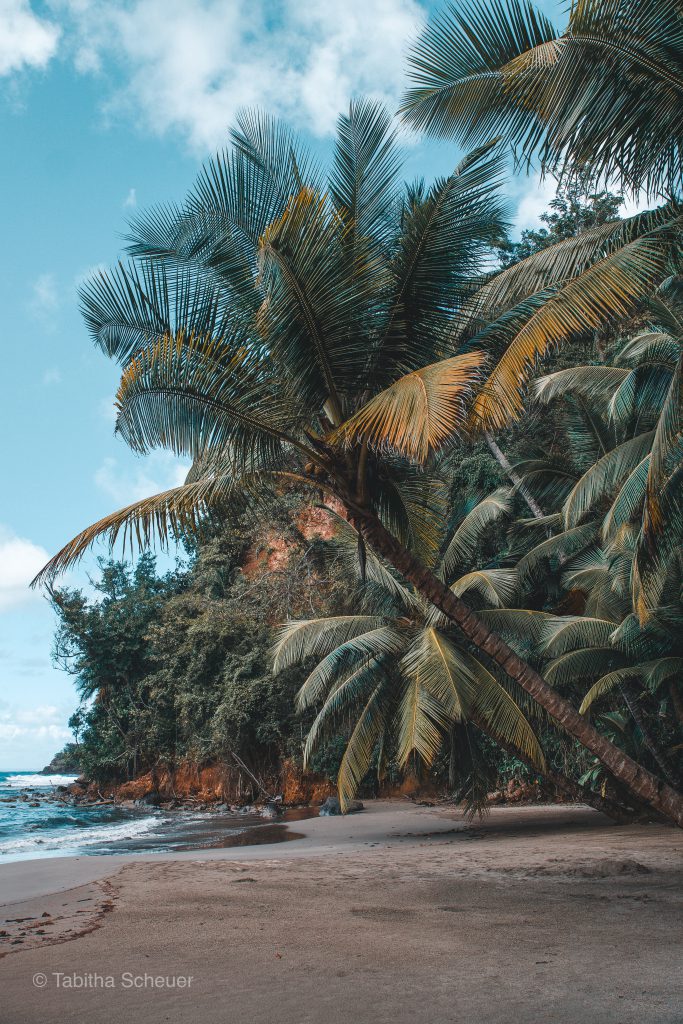 Related: Caribbean Travel Tips You Should Know
Liked this post? Pin & Share!