Berlin, the German capital city, might just be one of the coolest cities in the world nowadays. Everyone wants to visit Berlin, or live there. Even though it's in Germany, it has a unique feel all its own. Berlin is massive and multicultural. There are many distinct neighborhoods that feel and look very different from each other.
Berlin is a city where you can be a tourist and see and do everything there is, or where you could just hang out for weeks and not feel like you missed anything. I loved living in Berlin. Not only because it has one of the best public transportation systems I've ever used. There's great food and nightlife and the people are friendly and welcoming.
Here are 13 tips to know before you go to Berlin.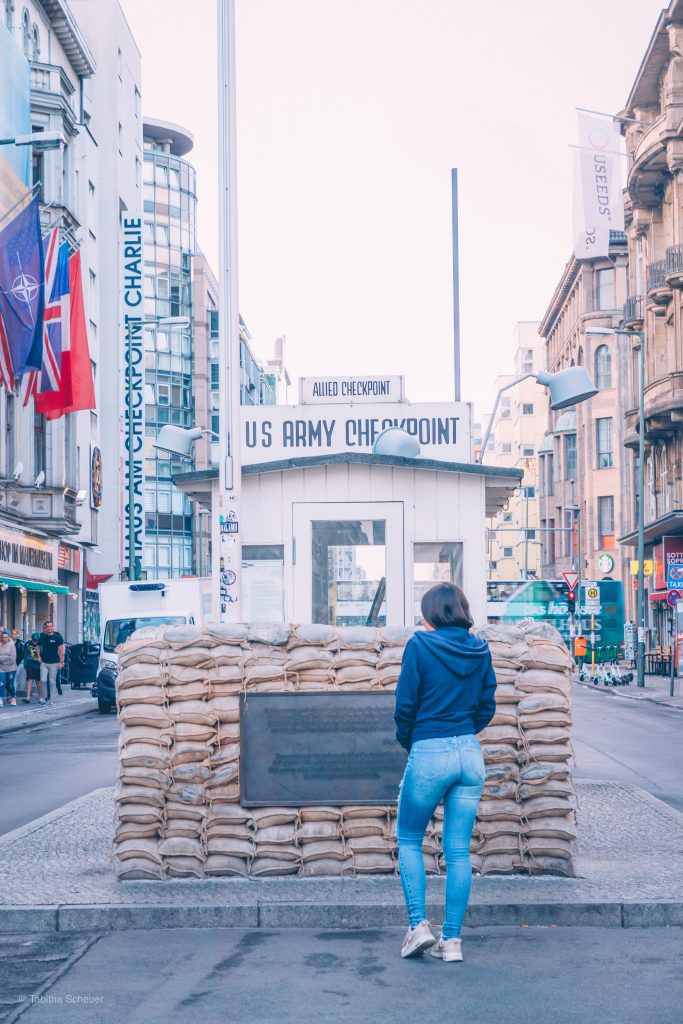 How to get to Berlin city center from the airport
Tegel (TXL) Airport to Berlin City Center
The fastest, and cheapest way, to get from the airport to the city center is by using one of the TXL Express Buses. They leave every 10 minutes right outside of the airport. A journey to city center takes around 35 minutes and costs €2.80. If you're arriving in the morning, you can immediately buy a day pass for public transport. This will set you back €7 and allows you to use public transport for the next 24 hours.
I recommend to download the "BVG App" where you can buy your needed pass online. Otherwise, you can buy your ticket at the driver or in the airport.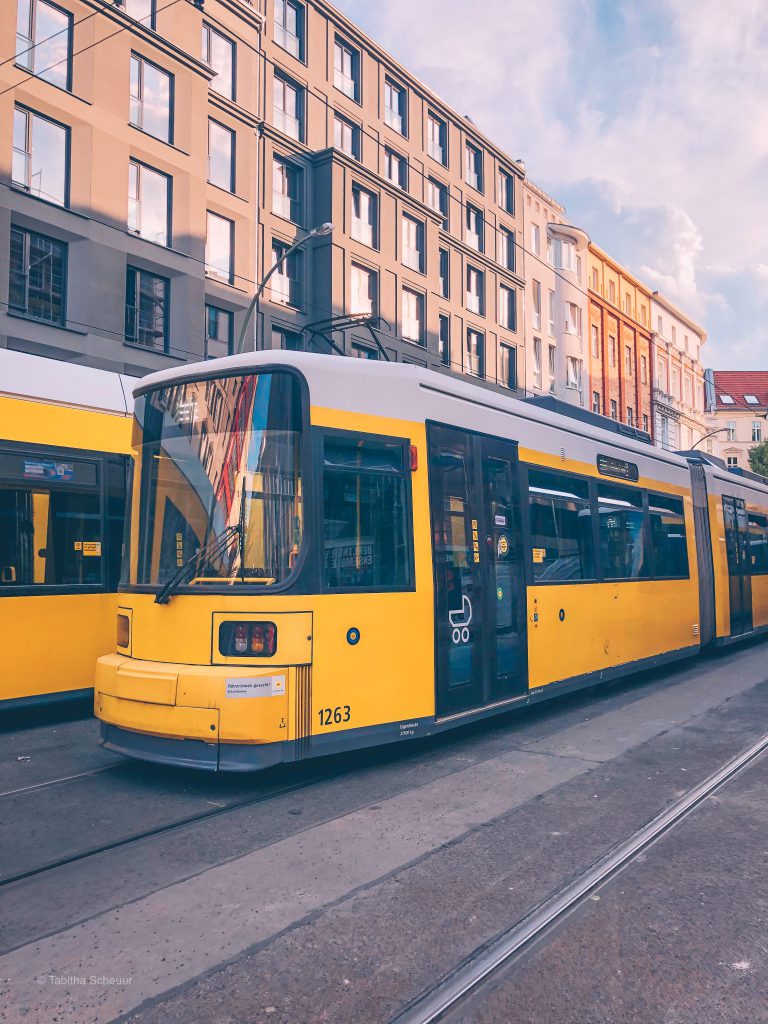 Schönefeld (SXF) Airport to Berlin City Center
The quickest and easiest way to get from Schönefeld Airport to the city center is by the Airport Express train.
When you exit the airport you will see signs pointing down a long covered walkway toward the train station. You can buy your ticket in the station.
The Airport Express (RE7 and RB14) costs €3, and it takes 28 minutes to reach Berlin's central train station (Hauptbahnhof). From there on, you can easily use buses or the subway. Make sure your ticket includes zone C.
Getting around in Berlin
Even as a Cologne-City-Girl, I have to admit: Berlin is huge. Luckily, it has a wide-reaching, incredibly efficient public transportation system with buses, trains, metro buses, and subways. Most of the system is accessible to wheelchair users and people with other access needs.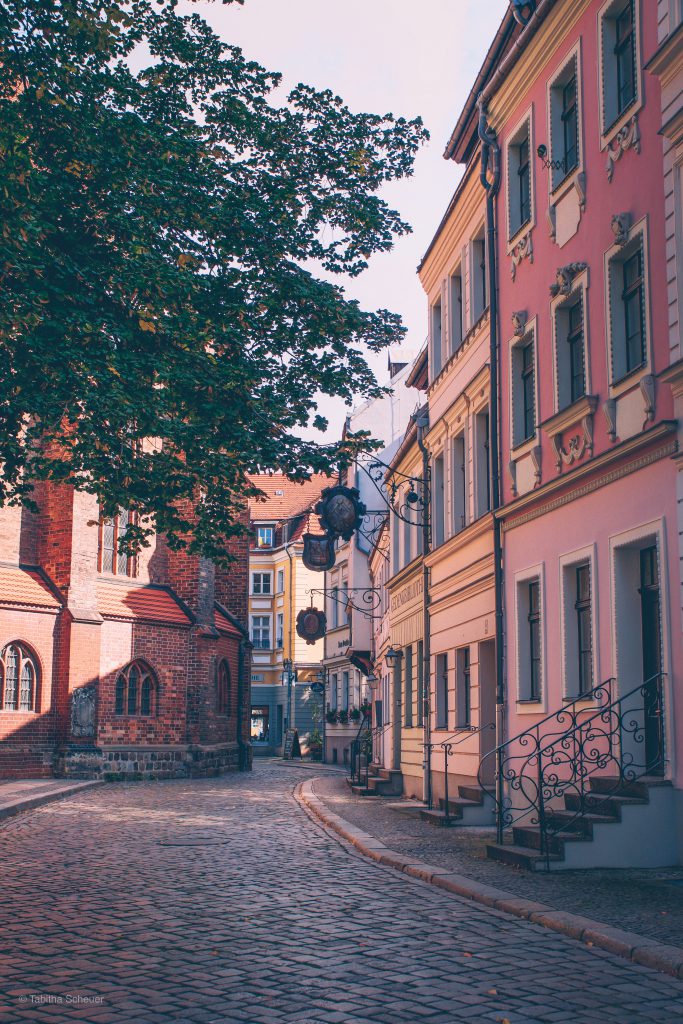 How to buy and use public transportation tickets in Berlin
There are ticket machines in every U-Bahn or S-Bahn station. You'll need to use cash or a card that has a chip and pin. On buses, you can pay a cash-only ticket from the driver. Another way to buy tickets online is the BVG App.
Whichever ticket you buy, you must validate it prior to boarding the train or as soon as you board the bus. And then keep your ticket with you in case it is checked.
The Berlin Welcome Card, apparently, includes transportation and discounts to attractions and some restaurants.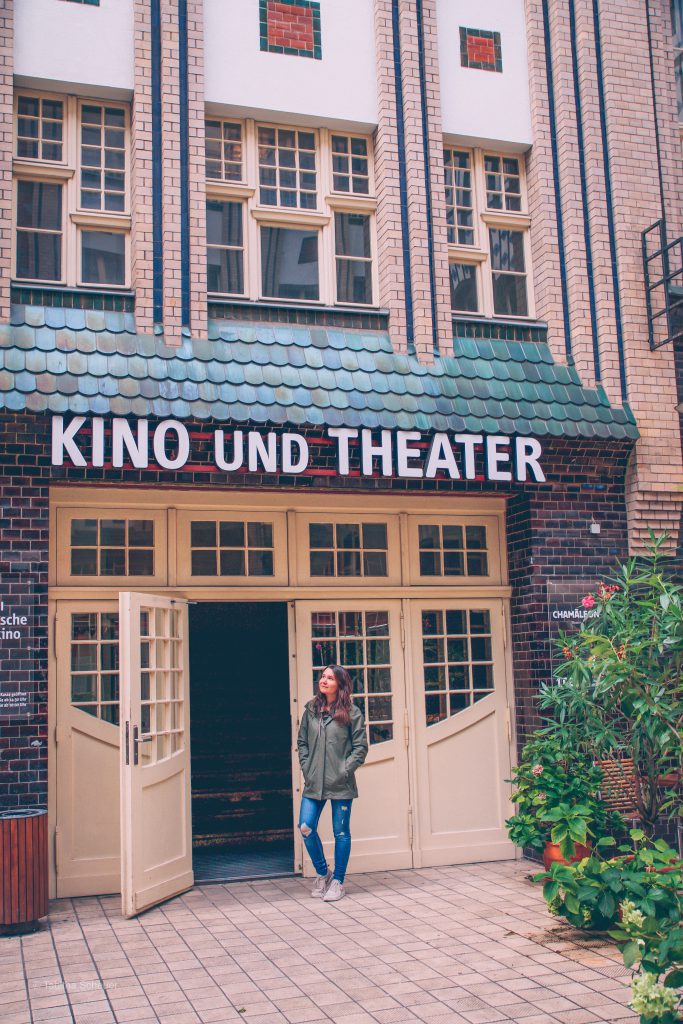 Validate your transportation tickets before you board
As already mentioned, after purchasing a ticket for the bus or metro, you'll need to validate it before you start your journey. Validation machines are located on the platforms and in buses.
Occasionally, plain-clothed ticket inspectors will check validations. Better be safe than sorry, unless you want to pay €60.
If you have purchased a day pass, you only need to validate your ticket the first time you use it. After the first usage, you can use it for the upcoming 24 hours.
Cheap bus tour in Berlin
The best way to see Berlin is by bus. Hop-on-hop-off tours are, we know it all, really expensive. What if I told you that there is a much cheaper method? Take the public transportation tour!
I admit, it comes without audio guide, but Bus 100 and Bus 200 will take you in a giant circle around the city – from Alexanderplatz to the Zoo – and will stop at most of the major landmarks. If you purchased a day ticket, you can actually hop on and hop off, too. Try to grab the front seat at the top level so you have the best view during the drive.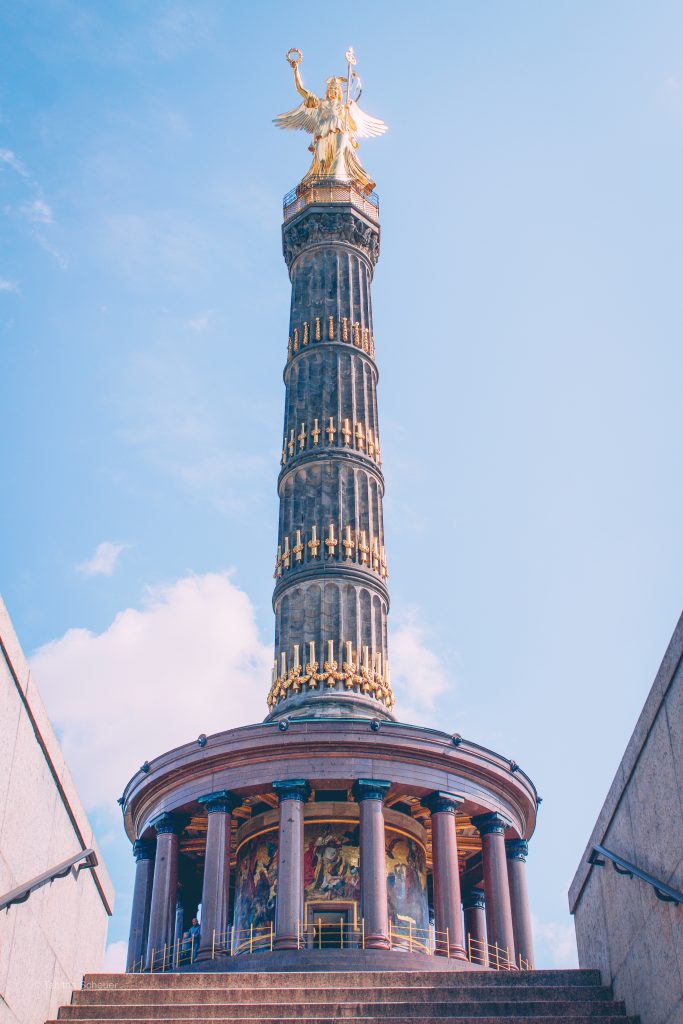 Make your Reichstag Reservation in advance
The Reichstag building is one of the top things to do while visiting Berlin and the glass dome on top of the building is a must see.
If you don't reserve in advance you can visit the Visitor's Center near the building to see if there are any open spots, but they require you come in a minimum of two hours before your desired visit time.
This method is inconvenient and uncertain. It's better to just reserve online before your trip, and enjoy your time in a better way.
This method is inconvenient and uncertain, so it's better to just reserve online before your trip.
Click here to come to the Reichstag Website.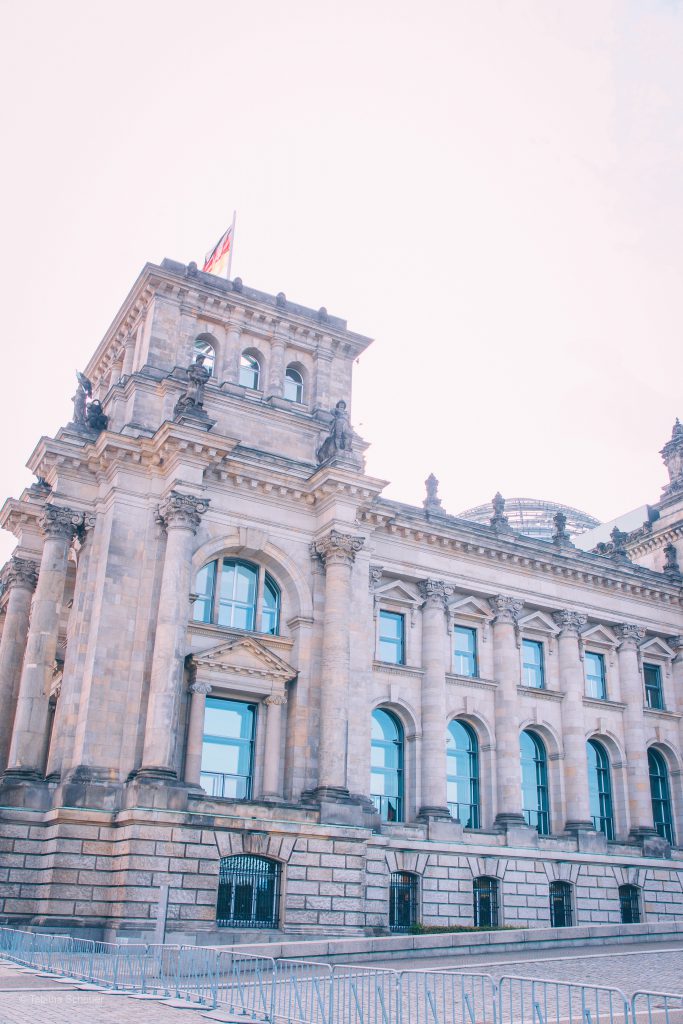 What to eat and drink in Berlin
Eating in Berlin
Berlin is multicultural. You'll be able to find pretty much whatever you want to eat. Vietnamese food, Turkish food, burgers, street foot, and every chain imaginable – Berlin has it all.
DONER KEBAB Berlin has a huge Turkish population resulting in more doner stands here than in Istanbul! Sounds crazy, doesn't it? The doner kebab is the number one fast food in Berlin. Most stalls have open until 1am in the morning.
CURRYWURST Another mega popular street food favorite is the Currywurst. It's made out of pork sausage with sweet curry ketchup and a pinch of curry spice on top.
BERLINER A Berliner Pfannkuchen is a traditional german pastry which is basically a jelly filled donut. They usually come with icing or powdered sugar on top. In Cologne, we mostly eat them for Carnival. But, of course, you can get them pretty much all year round.
VEGAN FOOD No matter what you want to eat, Berlin offers pretty much in vegan, too.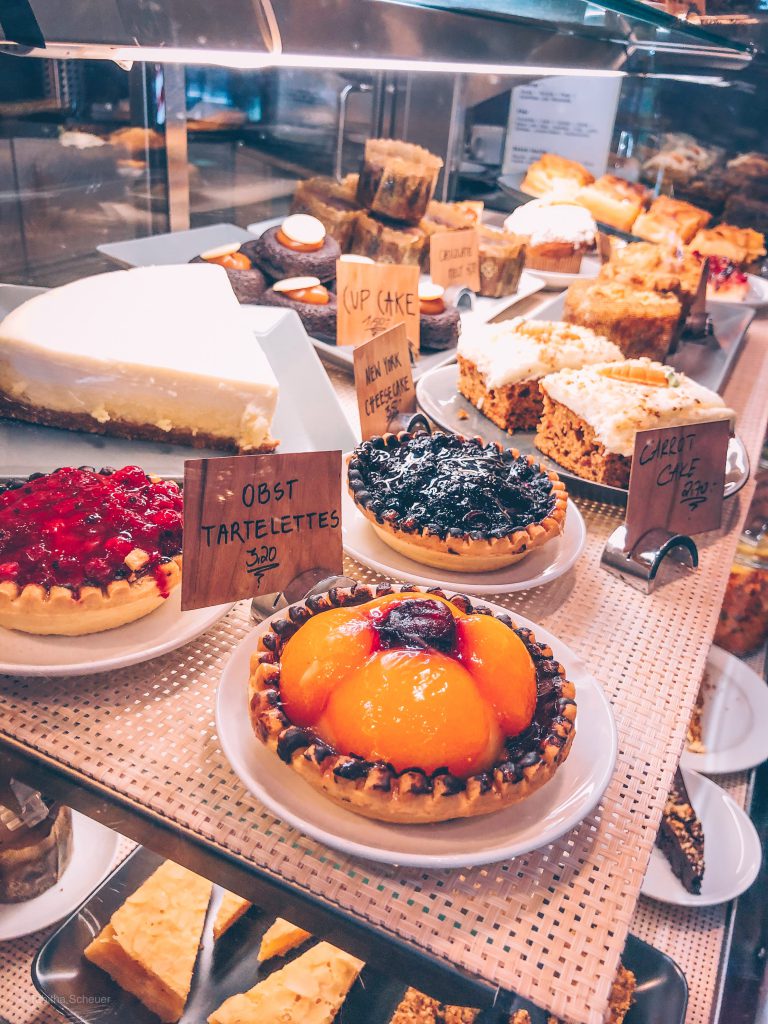 Drinking in Berlin
The first thing to know about drinking in Berlin is that you can drink outside in public. Just like in Cologne, you will see many people enjoying their beer while walking their way.
Certain places in Germany are known for their types of drinking culture. In Bavaria, you've got traditional beer gardens with women in costume serving liters of beer. In Cologne, you've got surly servers doling out small glasses of Kölsch until you tell (beg) them to stop.
Berlin doesn't have any of that. But if you just want a bar, you can easily find one.
I don't recommend to try Berliner Weiss, a lightly sour, low alcohol beer usually served with a shot of syrup.
Check out my Berlin Food Guide here, or where to get the best drinks here.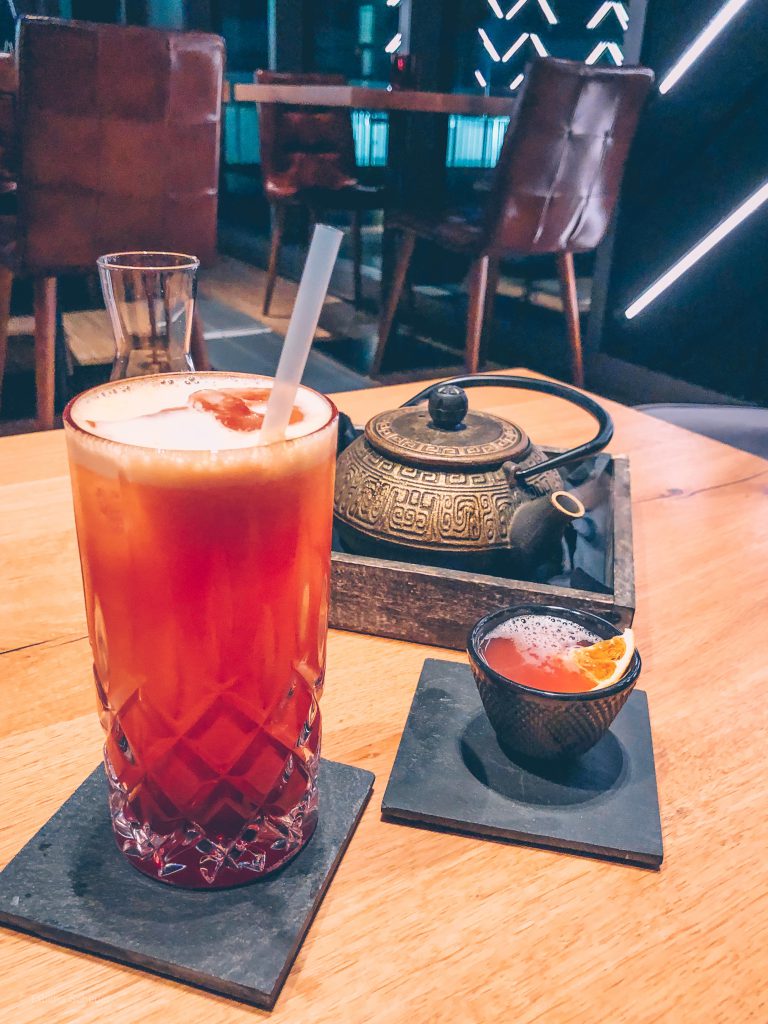 Power sockets & voltage
In Germany standard voltage is 230V and frequency is 50HZ and we use type F power sockets. If you are from Canada or South America, you will definitely need a voltage converter.
Berlin is not Bavaria
With every post about Germany I read, I feel like this isn't common knowledge. Bavaria, located in the south of Germany, and Berlin, located in the east of Germany, are completely different. You can't compare Munich to Berlin.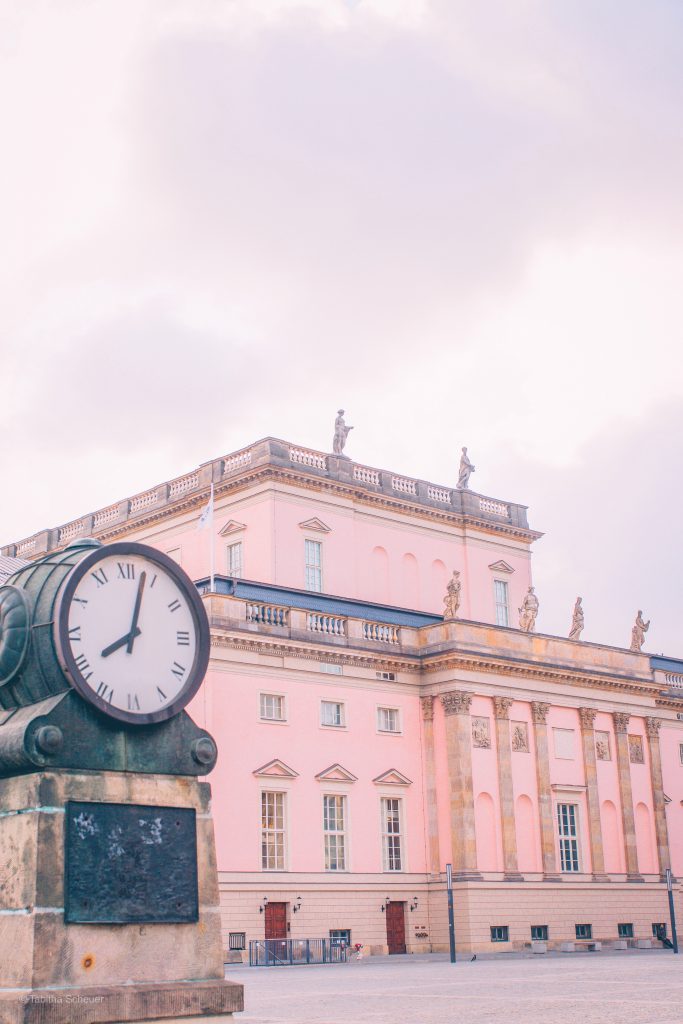 Colored pipes
This isn't imperative information but you might find yourself wondering what the colorful pipes are snaking throughout the city.
Groundwater in Berlin is located just 2 meters under the city surface. To eliminate city flooding, the pipes pump water from the ground and transport it to the canals.
Tipping in Berlin
Tipping in Germany might be a bit different to most other countries. The tipping culture is more relaxed, but on average you tip:
RESTAURANTS Service and VAT are included in the menu price in restaurants, bars, etc. all over Germany. In restaurants, tipping is often expected. 10%-15% is common.
BARTENDERS It is not necessary to tip, but you can round up to the nearest euro when paying for drinks.
HOTELS It is common to tip the porter €1-2 per bag and the housekeepers €2-3 per day. You can leave the tip on the bed or the nightstand.
TAXIS Round up to the nearest Euro on short trips. On long trips, add a Euro or two. Anywhere between 50 cents and 2 Euros is normal.
Bottle deposits
In bars, you might find yourself paying a bottle deposit when you order a beer. This is actually really common in Germany.
The Berlin Welcome Card & Museum Pass
If you will be in Berlin for several days and plan on doing a lot of sightseeing, you might want to consider The Berlin Welcome Card. It offers free transportation during your stay and also discounted (25%-50%) admission to many of the museums, attractions, restaurants and tours.
What you plan to do in Berlin will determine whether or not the Berlin Welcome card will be worth the money for you. Make sure to line up your itinerary with their discounted offers before buying, just to be sure.
I didn't use it at all, but I used the Berlin Museum Pass. Berlin has over 170 museums. If you're into this as well, check out the Museum Pass. It's €29 and includes free admission to 30+ museums over the course of one or three days.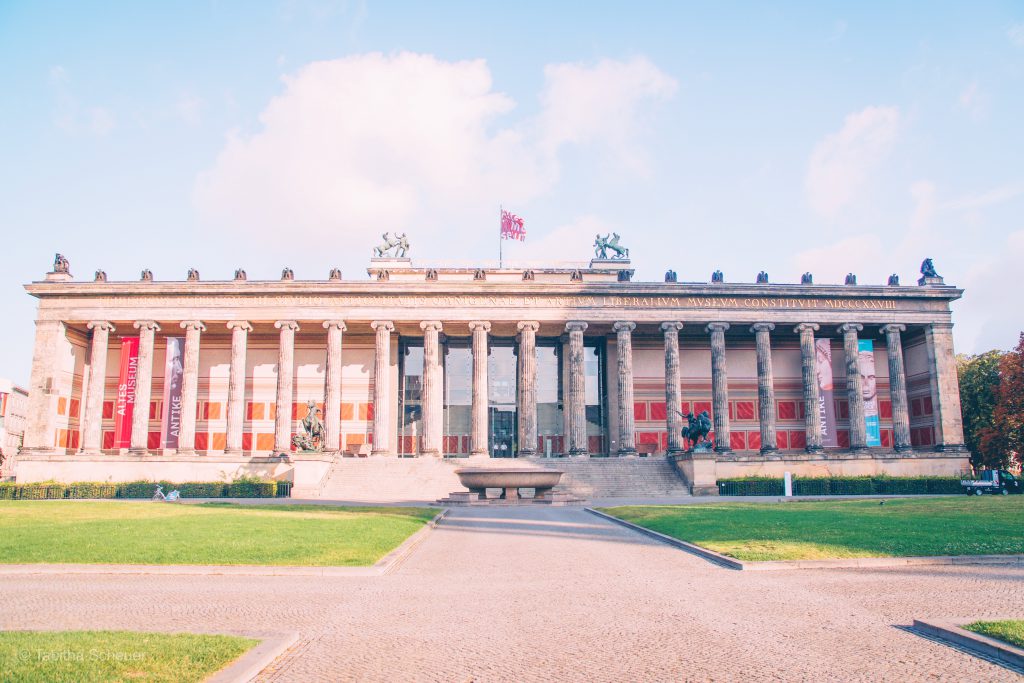 Related: Berlin Weekend Itinerary.
Love this post? Pin it on Pinterest!