After living in Berlin for two weeks, I have to say: It's impossible to see everything this city has to offer in only two days. Two weeks were enough to realize that I need more time. This city somehow stole my heart, and I'm sure to visit Berlin again this year in winter.
If you have only one weekend in Berlin you can still have an incredible experience and leave the city wanting more!
Here is my itinerary for seeing Berlin in two days, striving for a balance between the most important touristic and historical sights and having some great local experiences. I can understand that it's a pretty popular option to do just a weekend in Berlin, so you have to optimize what you see for your first time and what you save for your next trip.
The perfect 2 Day Berlin itinerary
Two days in Berlin is enough to see most of the city's highlights, especially if you're a first time visitor. But, as already mentioned, plan on making a return trip sometime soon. I promise, you'll fall in love with this city just as much as I did.
2 Days in Berlin Overview
DAY 1 AM / Revisit Berlin's Past
DAY 1 PM / Victory Column, Tiergarten & Sights
DAY 1 EVENING / Drinking sunset cocktails with the best views in the city
DAY 2 AM / Hipster Berlin
DAY 2 PM / Off the beaten path
DAY 2 EVENING / Enjoy the evening in a rooftop bar
Free map included at the bottom!
Why go to Berlin?
Historic sights & experiences
Exploring the mix of modern architecture and ancient buildings that survived the war
Strolling around museum island
Tasting superb international food
Enjoying the sunset in a rooftop bar with incredible views
Watching the the life of the city while sipping on a coffee in your favorite café
Berlin Itinerary Day 1: Welcome to Berlin!
Day 1 AM / Revisit Berlin's Past
On the first day of your Berlin itinerary, you'll visit multiple places that hold significance in Berlin's rich history.
Checkpoint Charlie
I loved to enjoy morning walks in Berlin. Watch the city awake and enjoy the sights without thousands of people. Start your walk at Checkpoint Charlie. Named by the Western Allies, Checkpoint Charlie was the best-known point of crossing the Berlin Wall separating East Germany and West Germany during the Cold War.
Checkpoint Charlie | 24 hours | no entrance fee | Location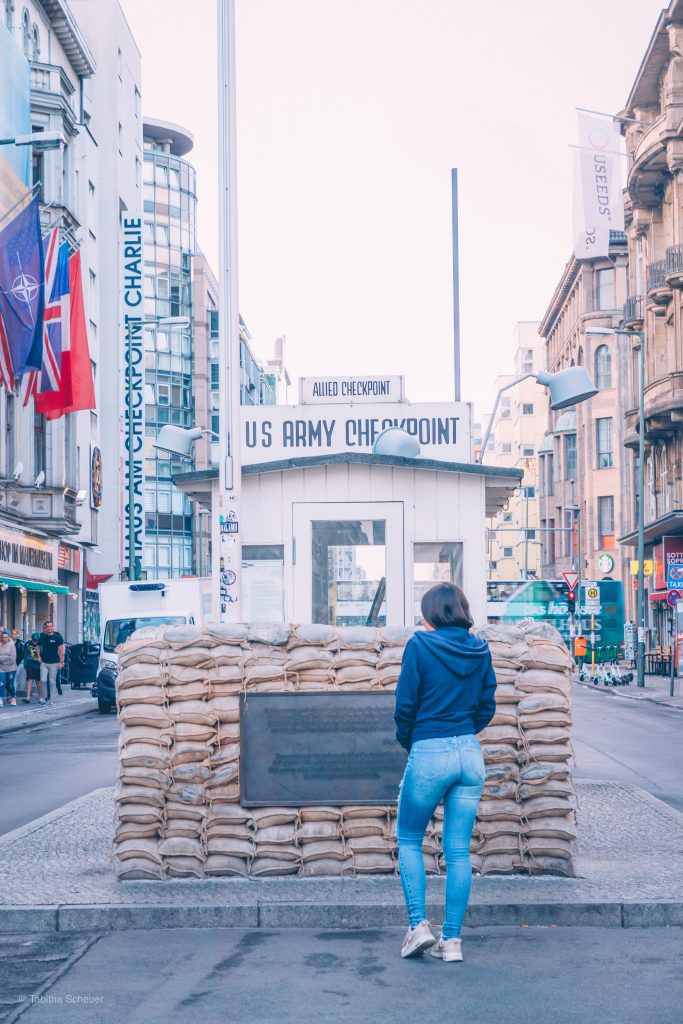 Memorial to Murdered Jews of Europe
Walk north until you reach the Memorial to Murdered Jews of Europe. You can also take the subway (U-Bahn), but I prefer to walk a little. Symbolic in many ways, the memorial consists of 2,711 concrete slabs of varying height. The slabs are arranged on a sloping and uneven walkway. It is a powerful tribute to a time in history that I hope we will never see repeated. I cannot stress enough, how important it is to treat historic buildings respectful. Hence, please don't step on the memorial, drink beer standing on a slab, and don't party here.
Memorial to Murdered Jews of Europe | 24 hours | free | Location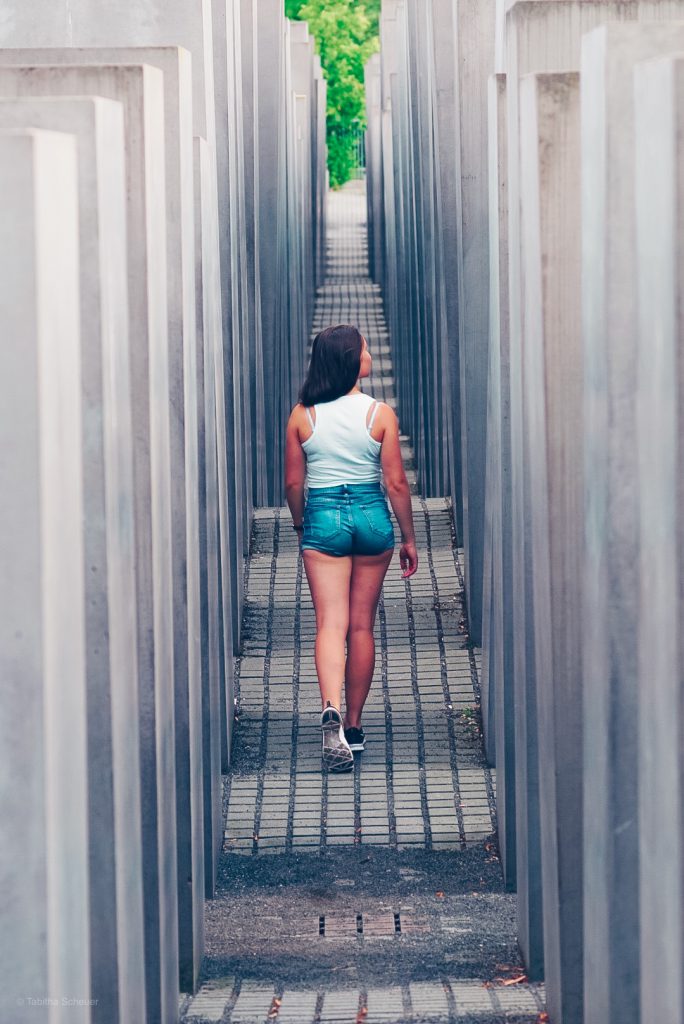 Brandenburg Gate
The Brandenburg Gate is perhaps one of the most iconic sights in all of Germany. It was built on top of the former city gate, on the orders of the Prussian king Frederick William II in the late 1700s. About fifteen years later, Napolean has even passed through the Brandenburg gate, after the Battle of Jena-Auerstedt.
If you want to take photos with minimal crowds, do show up early in the morning. It begins to become really crowded around 8am already.
Plus, the gate is in walking distance to a couple of other important locations.
Brandenburg Gate | 24 hours | free | Location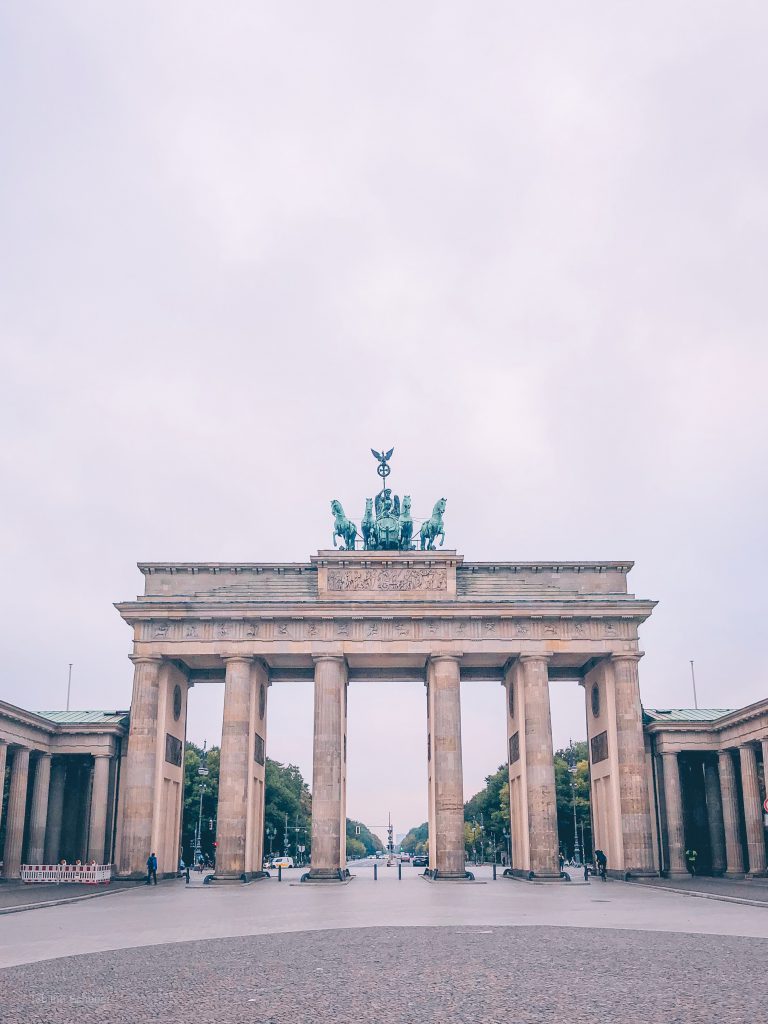 The Reichstag
Just across from the Brandenburg Gate is the Reichstag, the house of Germany's Parliament (called the Bundestag). Walking around the glass dome on the top of the building is a must for any Berlin itinerary. It's free to visit, but you need to register in advance.
The Reichstag original dome was damaged during World War II, and ultimately was replaced with the glass dome we know today.
If you're curious about where to get breakfast, check out my Berlin Food Guide.
Reichstag Building | 08:00 – 24:00 Mon-Sun | free | Location |Website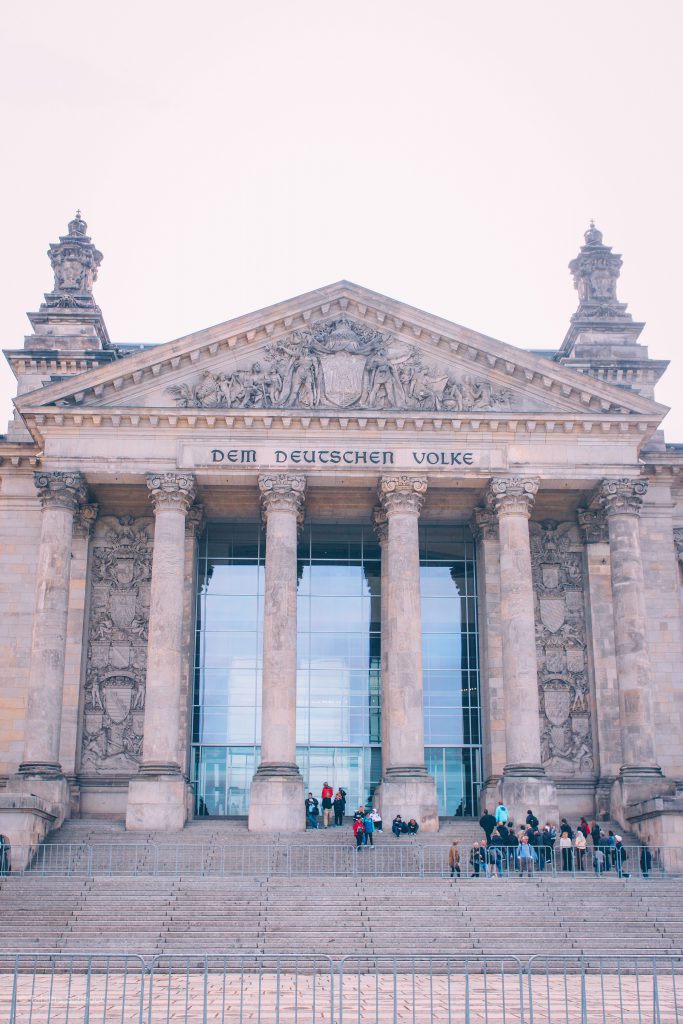 Day 1 PM / Victory Column & Tiergarten
You're hopefully still in walking mood, because it's only a short walking distance from the Reichstag to the Victory Column. Just kidding, you can easily take the bus or the subway to our next point.
Victory Column
The Victory Column (called the Siegessäule in German) gives you sweeping views over Berlin, where you can see the Tiergarten on one side, all the way to the Brandenburg Gate down a row of trees. It only costs you around €3 to get up nearly 285 steps up to 67 meters height. However, the views are not as impressive as standing on the top of the television tower, but it's much, much cheaper.
One interesting fact is that the current location of the column, at Großer Stern, was implemented by the Nazis. They had a lot of ideas for how to redesign Berlin as a city. Fortunately, the fact that they did relocate the monument meant that it was saved from a lot of the bombing by the Americans on Berlin during World War II.
I promise you, that it's incredible to look at – no matter if you decide to go upstairs or not.
Victory Column | 09:30-17:30 Mon-Fri | €3 | Location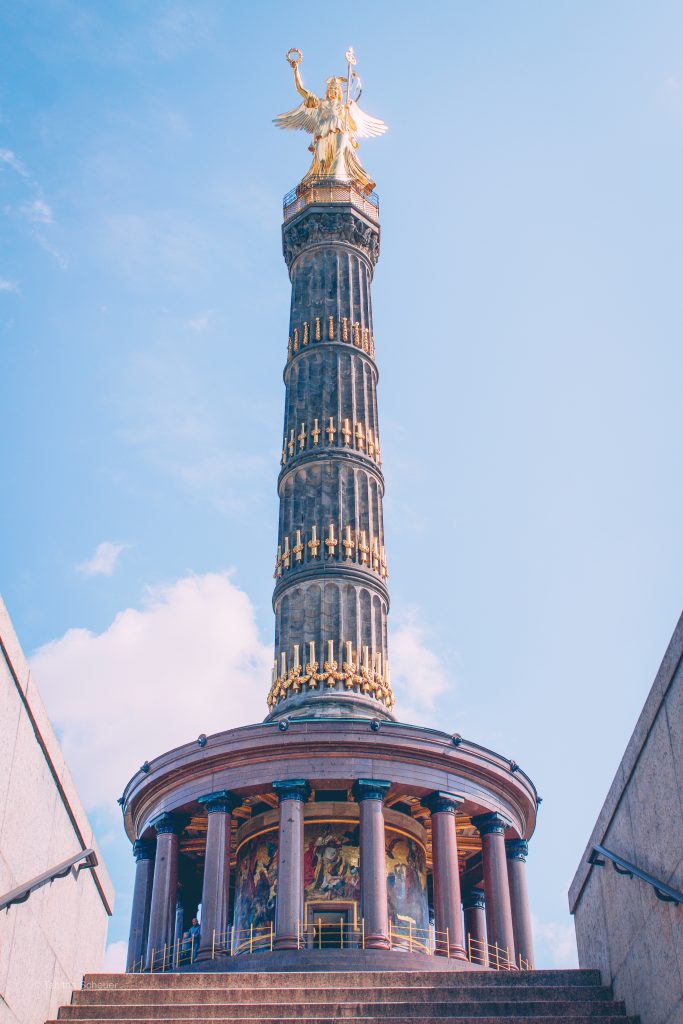 Tiergarten
Tiergarten is Berlin's version of the New York Central Park, a huge park that encompasses the Berlin Zoo, the Victory column and some other sights. It's nice to stroll around for an hour or two, admiring the sights in the park.
When I walked through the park, I found some of the most beautiful sights – absolutely free from tourists: The Bismarck Memorial, Soviet Honor Memorial, House of World Cultures.
Tiergarten | 24 hours | free | Location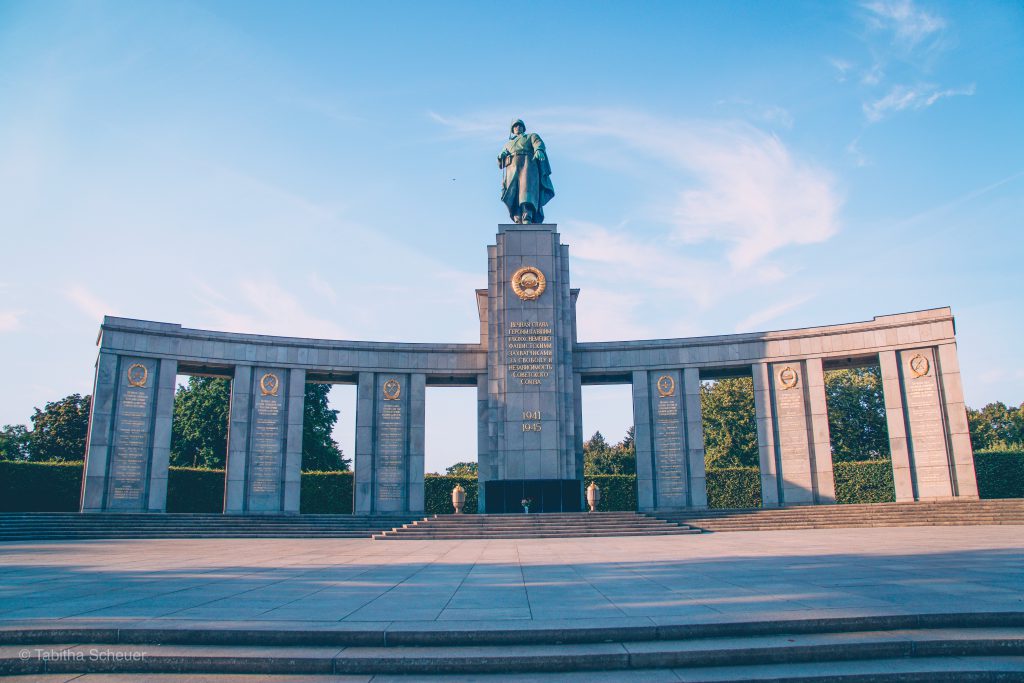 Berlin Cathedral
I highly recommend to get here in the evening. It's an incredible building that gets even more beautiful during golden hour. Take a minute to enjoy Berlin Cathedral.
Berliner Dom | 08:00 – 18:00 Mon-Sun | free | Location |Website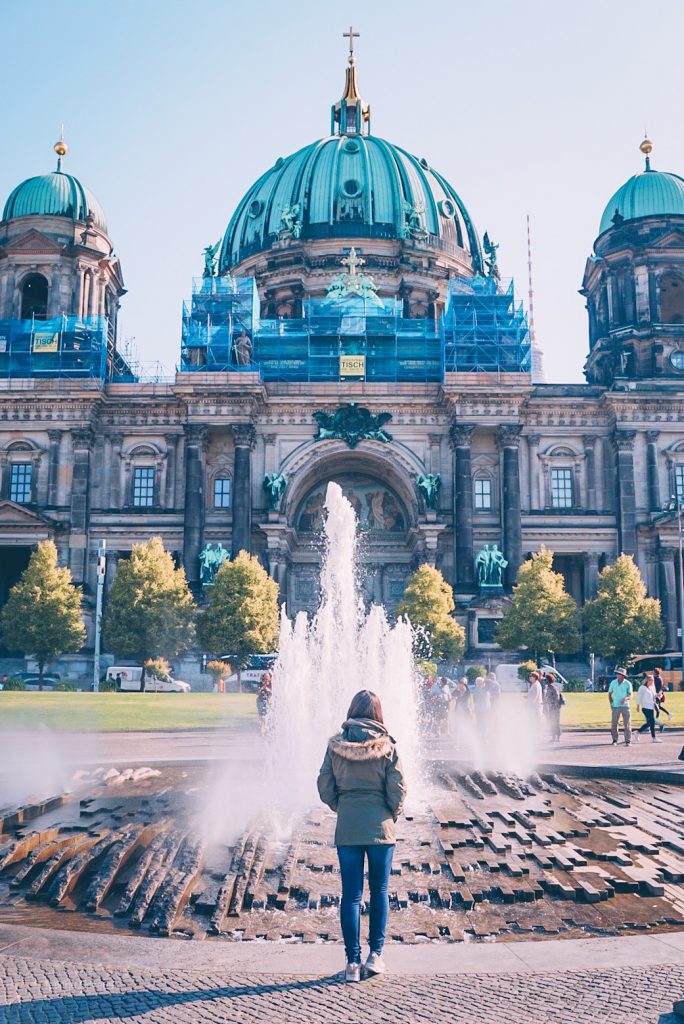 Museum Island
Museum Island is literally an island in the middle of Berlin. It hosts a complex of internationally recognized museums, and is a UNESCO world heritage site. It is connected by short bridges from the main part of the city.
You can easily spend all day in Berlin's more than 170 museums, but a few are right in the middle of the city. Entrance fees vary between €10-20, depending on the museum.
If you know which museum you want to visit, I'd advise buying a ticket in advance. Otherwise you will end up waiting in line durig the peak tourist season to buy tickets. I've seen it. I've done it.
If you want to see more than one museum, get yourself the Museum Island Day Pass which is ~€18.
Museum Island | Location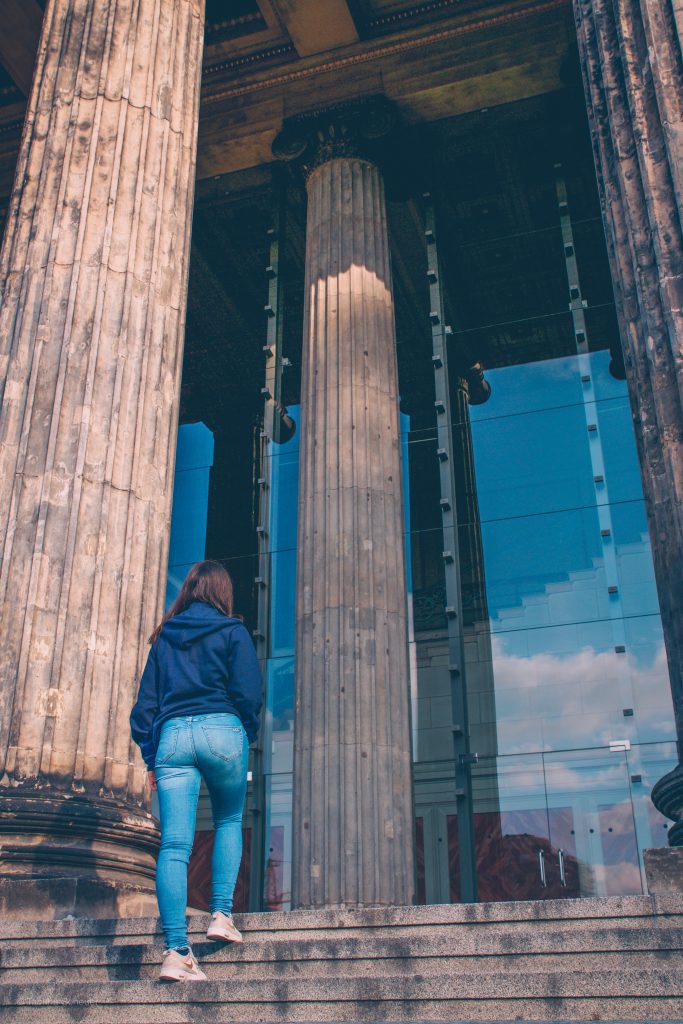 Alexanderplatz
Alexanderplatz isn't the prettiest part of Berlin, but you can see the TV tower up close here. Plus, you get to see the World Clock.
Otherwise, also located at Alexanderplatz is the St. Marienkirche and the Rotes Rathaus.
Alexanderplatz | always accessible | free | Location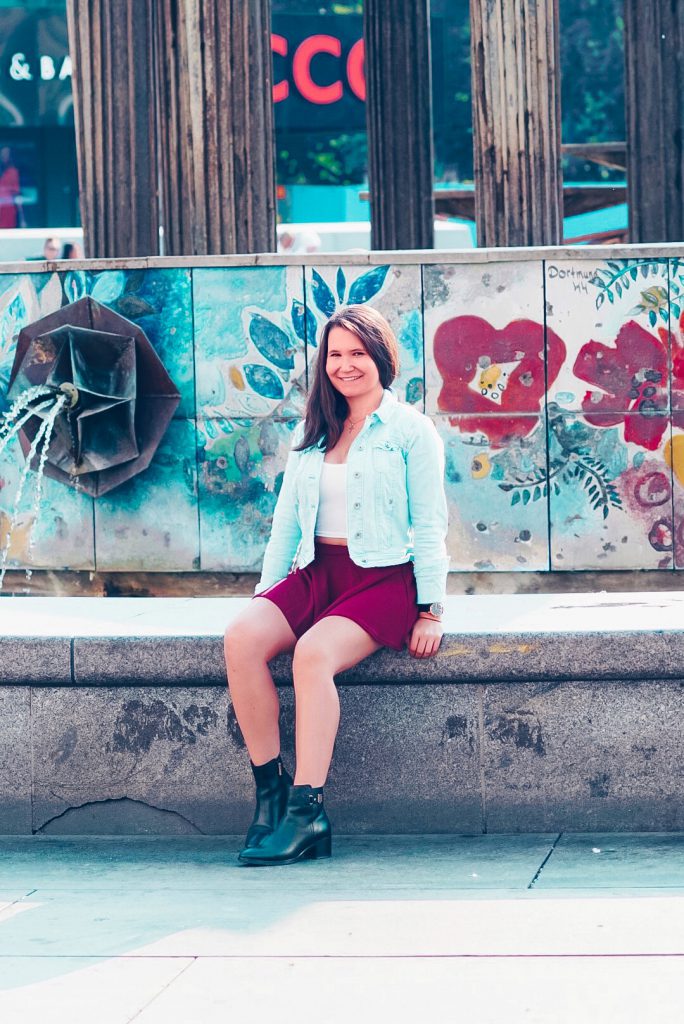 Day 1 Evening / Drinking sunset cocktails with the best views in the city
Maybe you've seen my post on where to find the best rooftop bars in Berlin. I'd definitely recommend to grab dinner and enjoy the evening at 260 Grad Bar at Mercedes Platz. You can easily get there by subway or tram.
260 Grad Bar | 12:00-0:00 Sun-Wed; 12:00-01:00 Thu-Sat | 25,50€ for two drinks | Location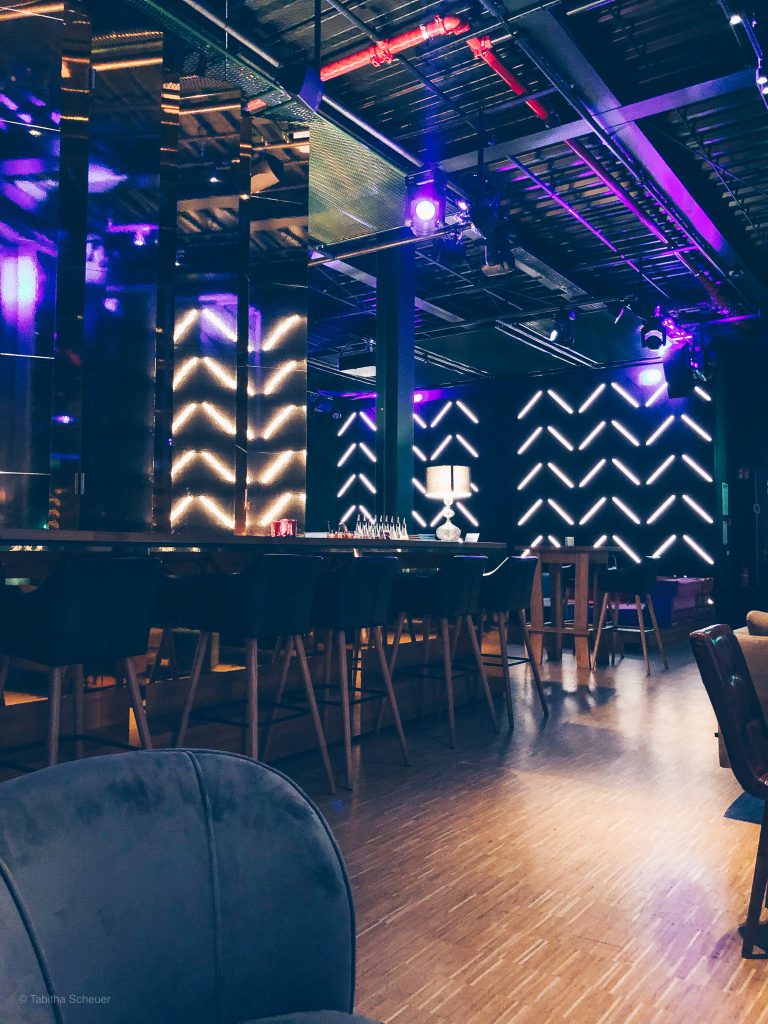 Day 2 AM / Hipster Berlin
Welcome to day two of our two days in Berlin! Now that you've soaked in the biggest part of the typical Berlin tourist route, we're going to spend some time doing as the locals do. And that begins with brunch.
I lived in Kreuzberg and Friedrichshain, and have to say that Kreuzberg is definitely better for local activities – especially when it comes to food. Historically, Kreuzberg has been a Turkish neighborhood which has seen a lot more people move here. You can experience this nowadays. Depending on where you're going, you only see Turkish restaurants, souvenir shops, barber, and more.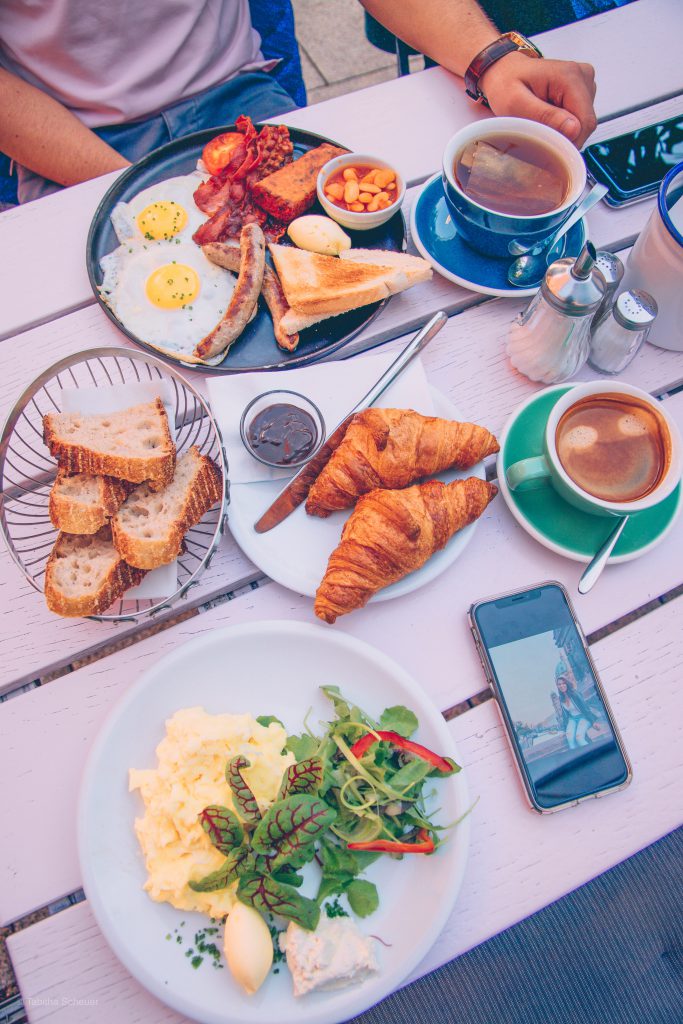 Today we're going to enjoy Berlin's local side (well, mostly), as well as see some of the best tourism highlights in the area: the Berlin Wall and Oberbaumbrücke.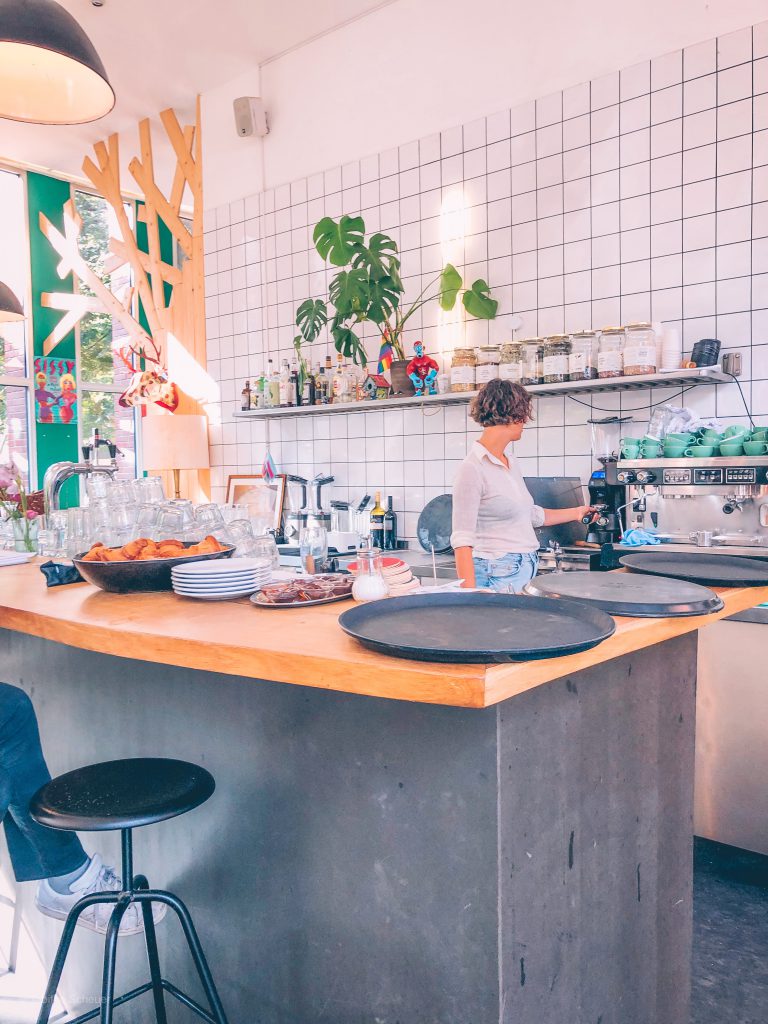 Oberbaumbrücke
After you've had a proper meal, let's head by foot through Kreuzberg to one of the city's most famous sights that also happens to lie outside the center: Oberbaumbrücke. This goreous bridge is probably one of the most common things you'll see in movies or TV shows about Berlin.
Take some photos, and then continue on to the East Side Gallery.
Oberbaumbrücke | 24 hours | free | Location
East Side Gallery
There are a lot of different places you can see the remnants of the Berlin Wall. For instance, there are some pieces at Potsdamer Platz, there are pieces in random places throughout Berlin.
The very best spot to see the Berlin Wall, including the most famous art that has been painted on it, is at the East Side Gallery. This stretch of approximately 1km of wall is the longest in the German capital.
The art on the wall was painted in around 1990, and unfortunately there is a lot of vandalism that takes place and the murals are in need of regular restoration.
East Side Gallery | 24 hours | free | Location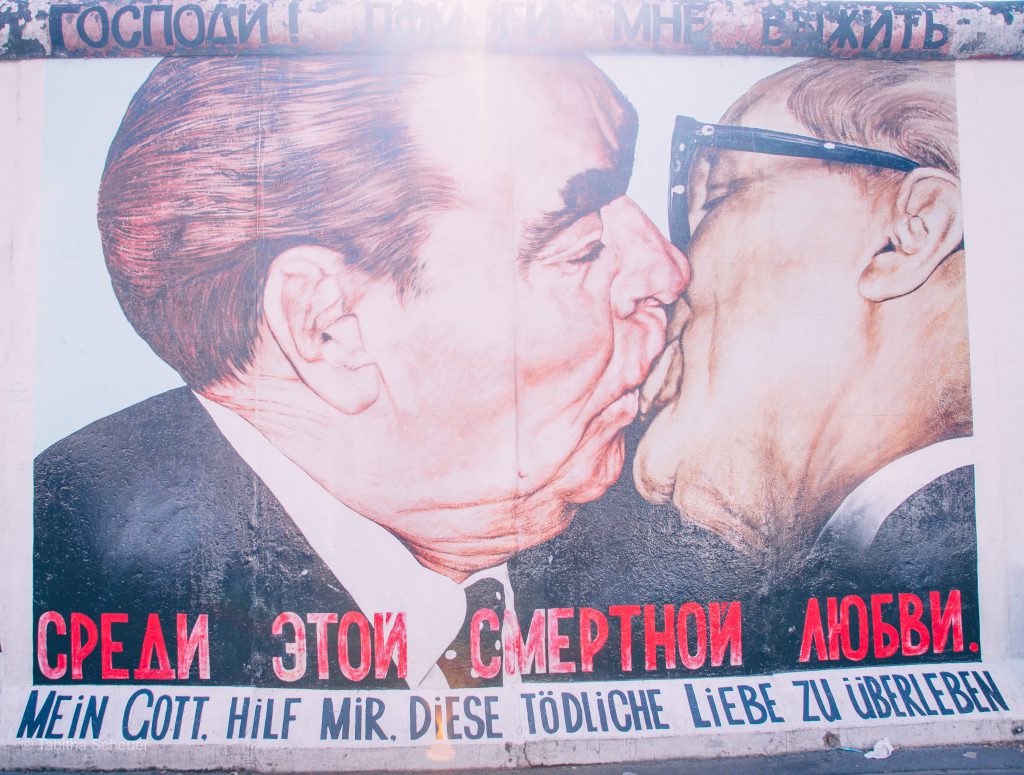 Day 2 PM / Off the beaten path
Hackescher Markt
Hackescher Markt is one of the main areas you can go shopping in Berlin. If you want to pick up some mementos of your time here, this would be a great place to do it.
Hackescher Markt | 24 hours | free | Location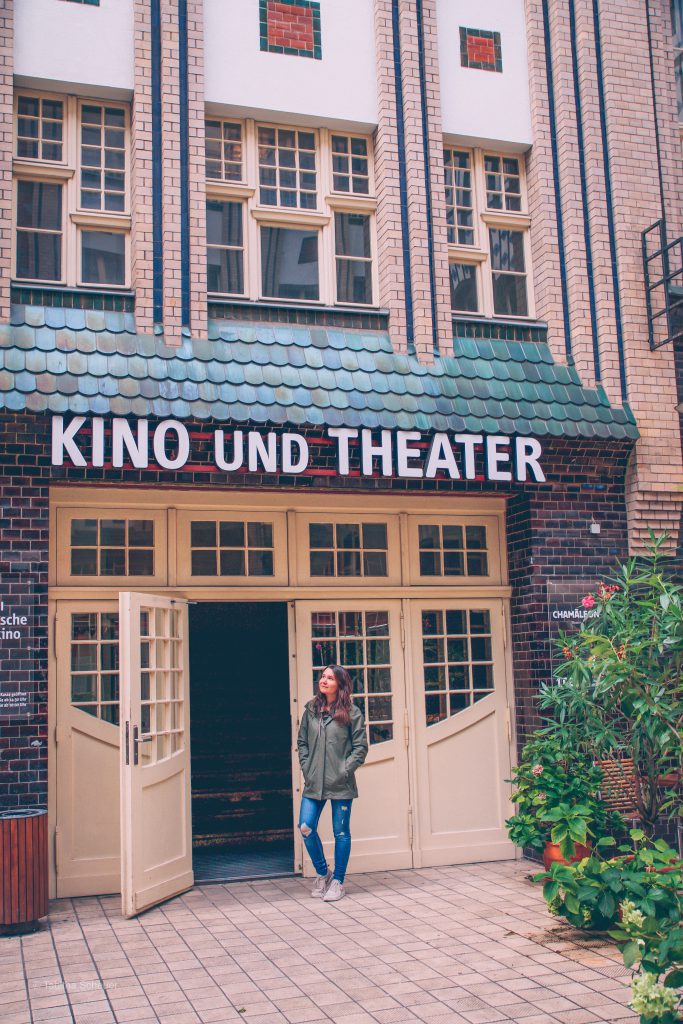 Nikolaiviertel
Nikolaiviertel (Nikolai Quarter) is a tiny, one-city-block-sized in the very heart of Berlin. After a morning-walk from the Cathedral, I found myself in this very peaceful, picturesque place. Luckily, this place isn't that crowded and is still very quite, peaceful and enjoyable in the late afternoon.
Nikolaiviertel | 24 hours | free | Location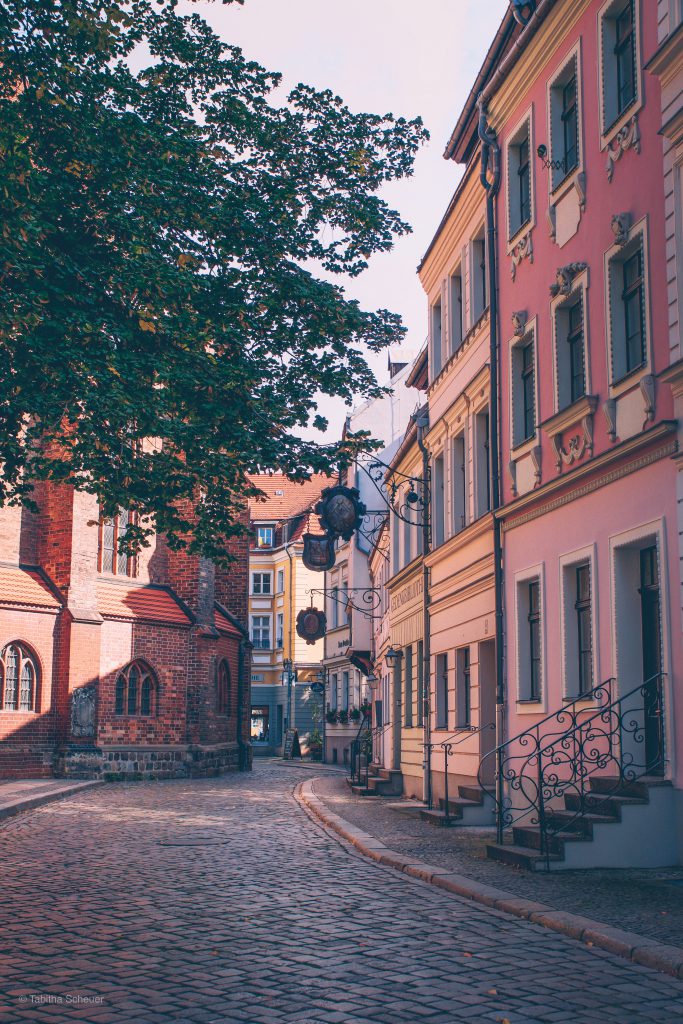 Viktoriapark
Viktoriapark is my favorite park in all of Berlin. From the top you see a panoramic view over the entire city.
Viktoriapark | 24 hours | free | Location
Day 2 Evening / Enjoy the evening in a rooftop bar
Toast on a return trip to Berlin and enjoy your last evening in Germany's Capital City.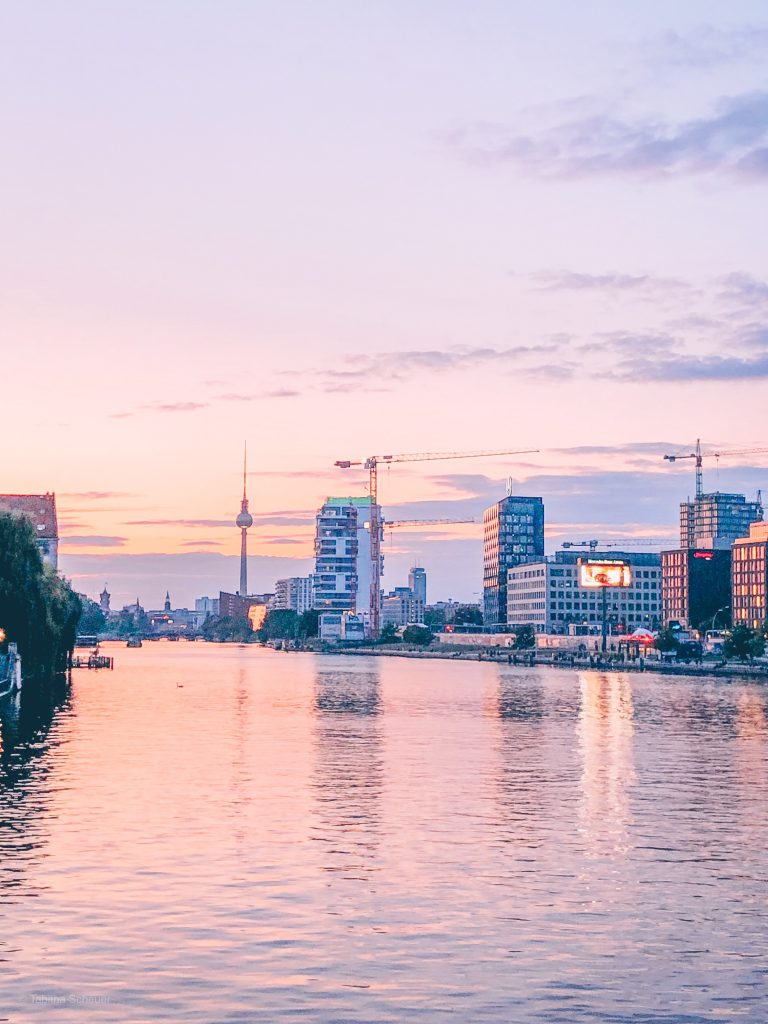 All the information you need to plan your own 2 Days in Berlin itinerary
I believe that a little pre-planning, research, and understanding what you are looking for in a destination, will help make your travels far more successful. Here's some further information I think you might need to plan your own 2 Days in Berlin itinerary.
Getting to Berlin
Berlin is a quick, one-hour flight from Cologne/Bonn or Dusseldorf and most major cities in Europe, making it a popular weekend destination.
Otherwise, you can easily get there by train or bus.
Getting around in Berlin
Public transit in Berlin consists of four main parts: subway (U-bahn), express trains (S-bahn), busses, and trams (Strassenbahn). Any ticket you buy for one system will also be valid for the others. A daily pass will run you €7, which is really cheap.
Berlin is divided into three zones: A, B, and C. If you are coming from the Schoenefeld airport, you need to buy a ticket to get into the city with zone ABC. Otherwise, within the city and from Tegel airport, you'll use AB tickets to get everywhere.
I flew from both airports and have to say that Tegel is a bit more comfortable to get to. You can simply use the Tegel Express to get into the city or back to the airport.
TIP – BVG, Berlin's public transit company, has a handy mobile app you can use to buy tickets from. It's often cheaper to buy batches of 4x tickets than individual tickets.
Besides public transit, you can get around by foot, or by taxi (which I don't recommend).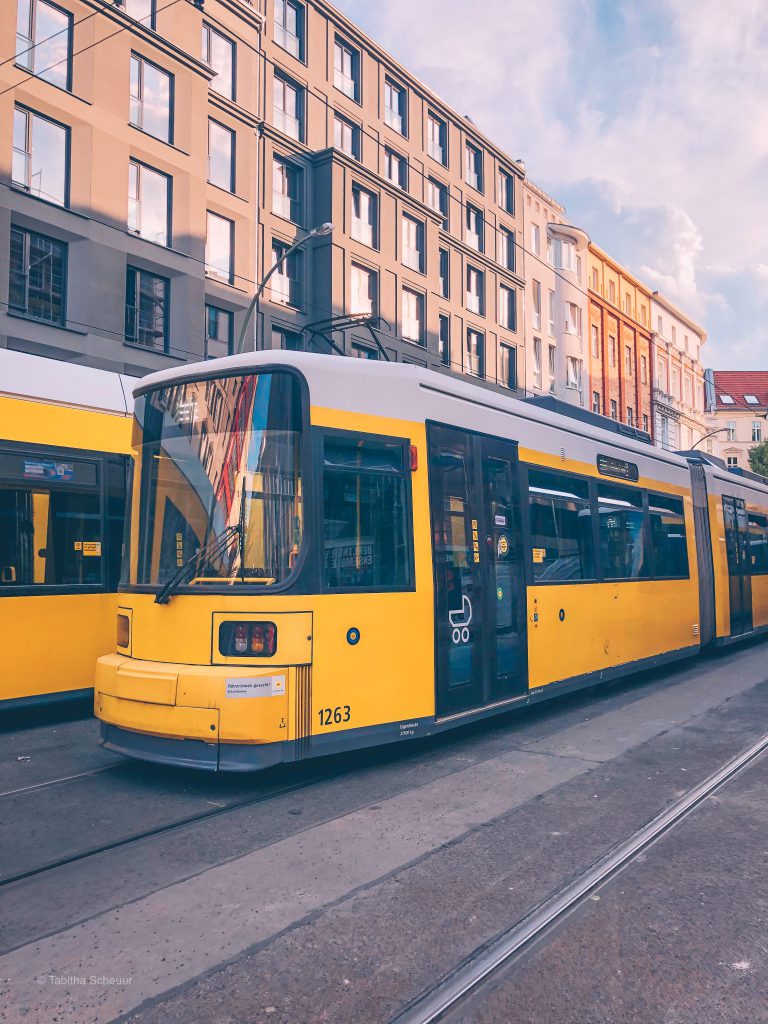 Best time to go to Berlin
Berlin is beautiful year-round, but I would suggest to travel to Berlin in September or October. By doing so, you'll avoid the massive amounts of tourists who get there during summer holidays. Nevertheless, Berlin is always a crowded city.
Will you visit Berlin anytime soon?
Share your thoughts in the comments about Berlin, whether you'd like to visit, and what you would want to see the most!
Related: Berlin Food Guide.
Pin this post for your next trip to Berlin!