When travelling, I'm always into regional food and drinks; trying to find the best spots for an early morning coffee, a late brunch or a good dinner, and some nice drinks.
Most of the time, the terms local and national cuisine are synonymous. However, in Berlin, this is very much not the case. Traditional German food is certainly available in Berlin, but not as present as it is in Cologne, Dusseldorf or Munich. Many locals prefer to indulge in the plethora of international options. Sometimes you even wonder if you are still in Germany when wandering through Berlin, searching for a good food spot.
With that in mind, here are some of my favorite cool places to eat in Berlin for every meal of the day.
Breakfast or Brunch
Coffee House at Alexanderplatz
Let's be honest here – most of the time I indulged the city's famous nightlife, including dinner at 11pm and drinks until 2am. Thus, I wasn't in the mood for breakfast at 7am. Luckily, this isn't a problem. In Berlin, you will always get some delicious food.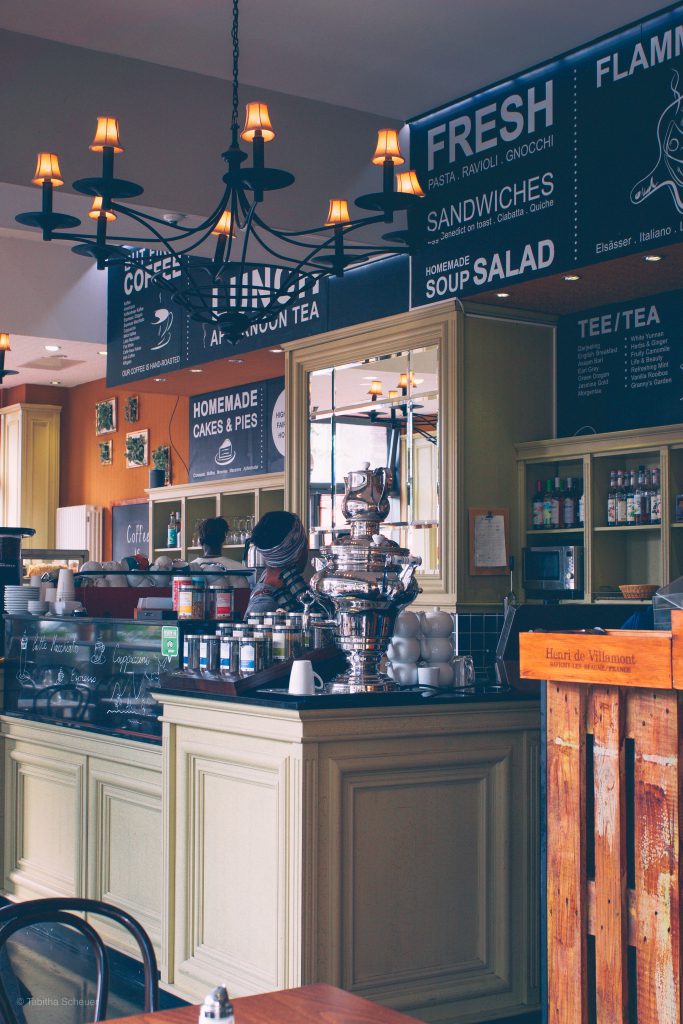 One of my favorite places to eat in Berlin is the Coffee House at Alexanderplatz, a hip spot in the heart of the city with excellent coffee and tasty food.
I've been there on my first trip to Berlin and it was a lucky strike. You can get a coffee americano for €2.50 and a delicious breakfast (including coffee, fresh orange juice, scrambled eggs and bread) for €10.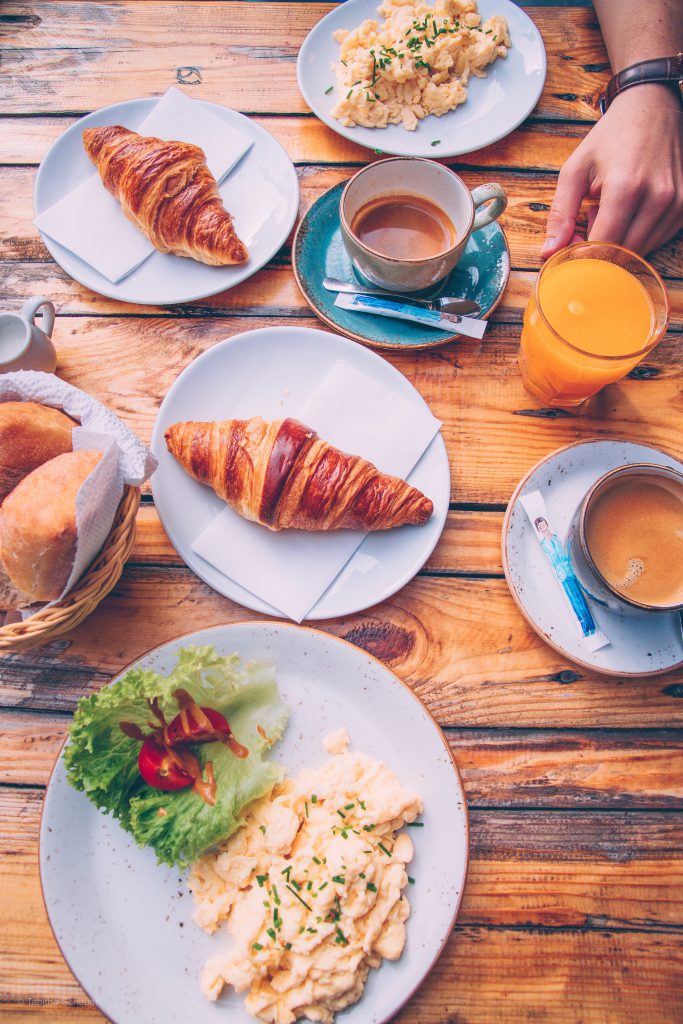 Coffee House | 09:00-19:00 Mon-Sun | €10 per person for a delicious breakfast | Picture: €20 | Location
Café Selig in Neukölln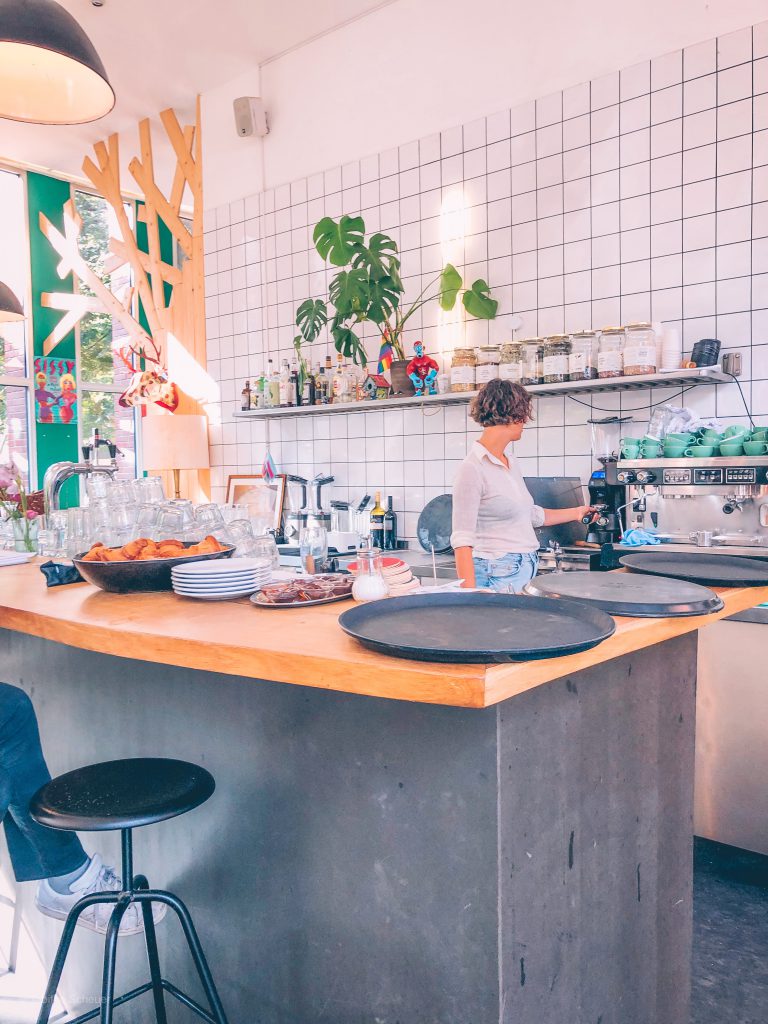 An absolute coincidence find was the Café Selig in Neukölln, whose owner is even from Cologne. Here, young and old meet for coffee, breakfast, lunch or in the summer also for a drink.
In the Café Selig, you will find everything your heart desires. From French breakfast to Bavarian sausages, wild flower salad and other regional and seasonal dishes. No matter if you're vegetarian, or vegan. As soon as you step through the door you notice that Selig attaches particular importance to a healthy and sustainable kitchen, having their own grown salad right next to you.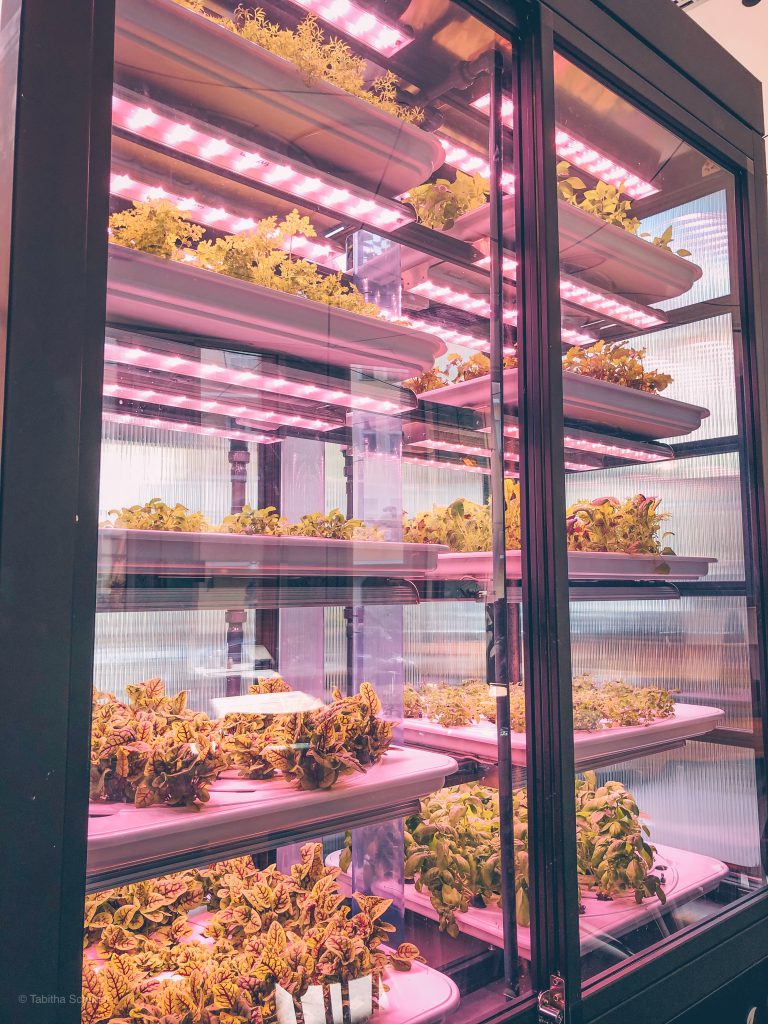 We had some delicious coffee, tea, english breakfast (two organic fried or scrambled eggs, bacon, sausages, baked beans, butter, toast, and tomatoes), croissants with homemade nougat cream, scrambled eggs and bread.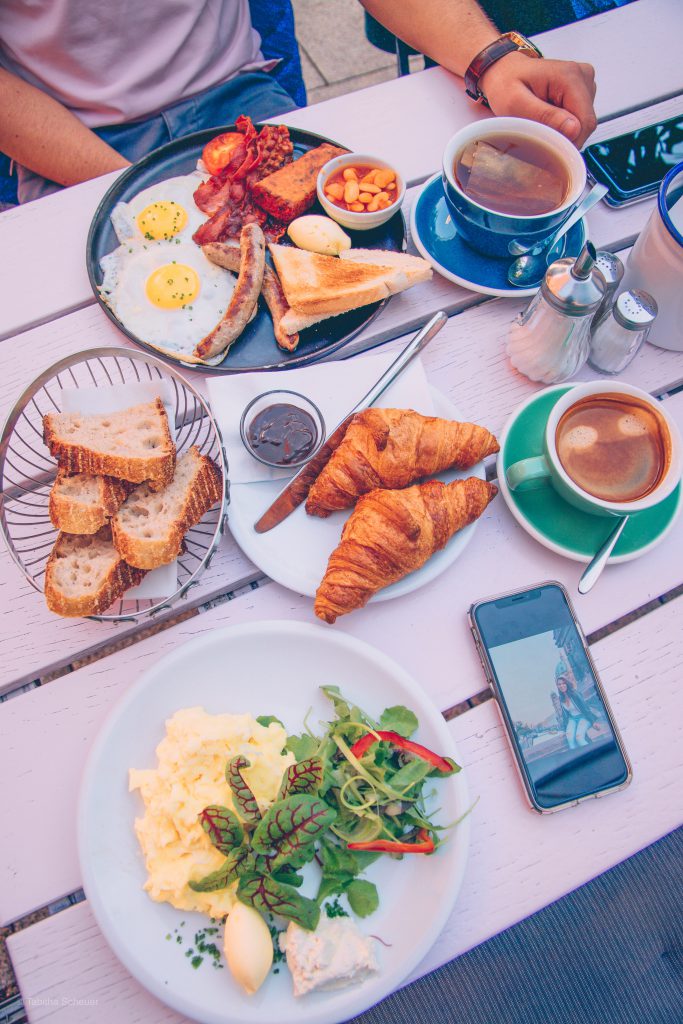 Café Selig | 08:00-20:00 Mon-Sun | Picture: €26.60 | Location
The Reed at Alexanderplatz
Another great option for breakfast or brunch is The Reed which is only a few meters from the coffee house. Located on the same street, but still two completely different places. On my first trip to Berlin, I had Lunch at The Reed. It was a delicious yummy bowl for a fair price, but this time I wanted to see what they offer for breakfast. Hence, we enjoyed some hearty breakfast there.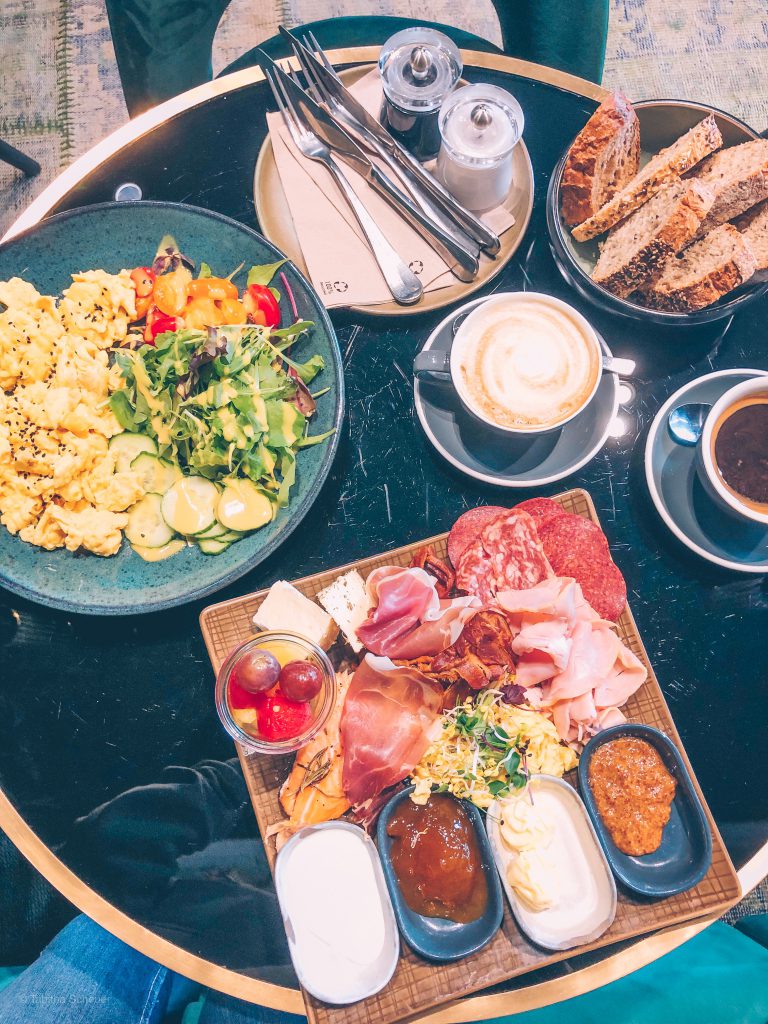 Expect to pay a little more than at The Coffee House with less options. Florian hat the 'The Reed Breakfast' for €13. 'The Reed Breakfast' includes two organic scrambled or fried eggs, crispy bacon, smoked salmon with a horseradish cream, serrano ham, fruit salad, avocado, cheese, butter, jam and a selection of bread.
I chose the 'Classic Eggs' Breakfast for €7, including three organic scrambled or fried eggs, served with a selection of bread, green salad, and butter.
The Reed | 08:00-19:00 Mon-Fri; 09:00-18:00 Sat; 10:00-16:00 Sun | Picture: €25.10 | Location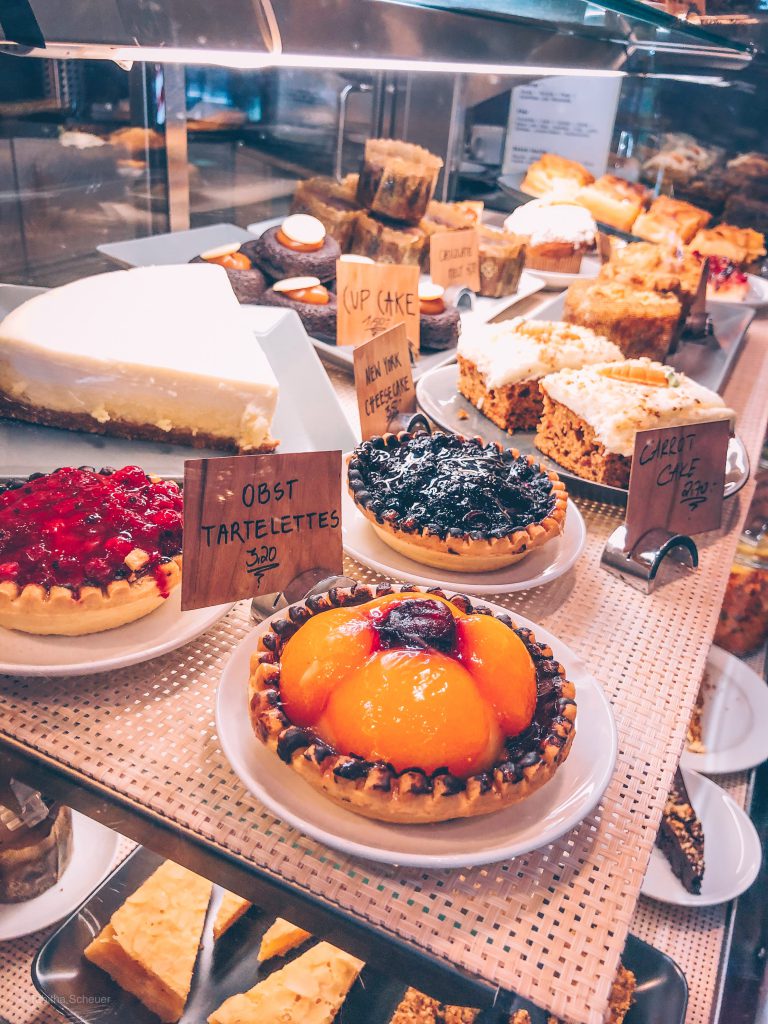 Lunch & Dinner
Be sure that it's no problem to find something to eat after 11pm in Berlin. I was totally fascinated by the option to have late dinner, dessert and a drink afterwards. Even though I'm from Cologne, which is a big city itself, most restaurants are closed after 10pm latest.
I'm a really picky eater when it comes to dinner, but we managed to find some of the best Berlin Foodspots for every taste.
Ohana Viethawaiian Poké
I know, pokébowls are are the new sushi. Poké means "to slice or cut" in Hawaiian and refers to chunks of raw, marinated fish like tuna or salmon which is tossed over rice and topped with vegetables and umami-packed sauces.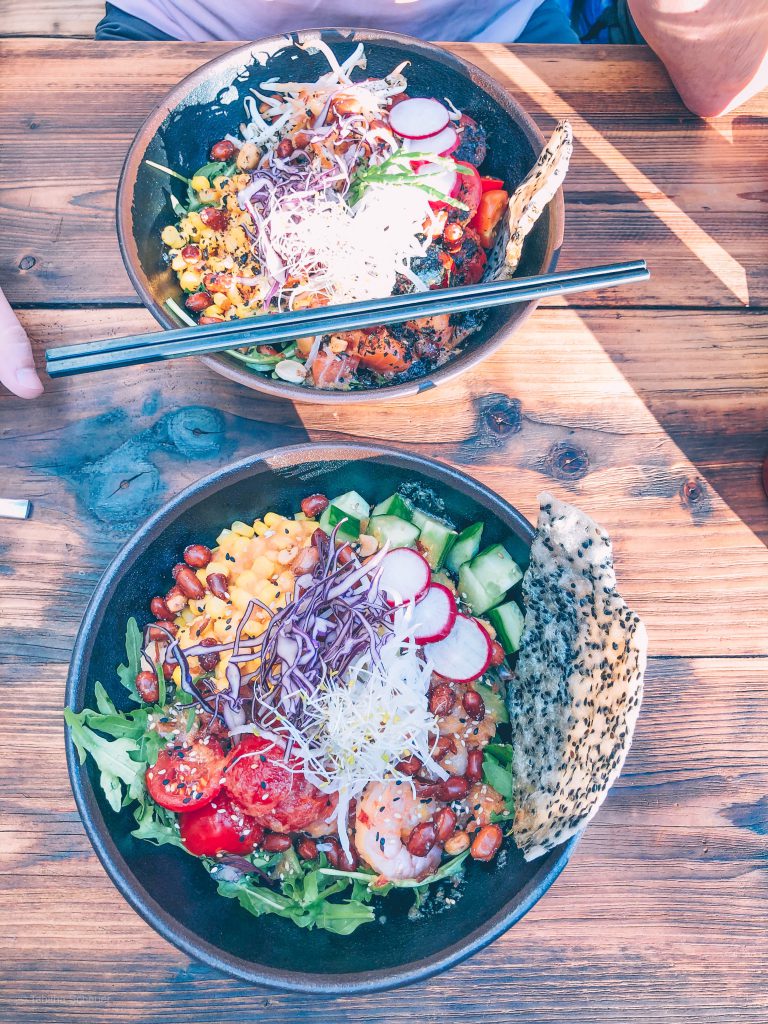 At Ohana Viethawaiian Poké, you can mix your own bowl or choose one of the bowls on the menu card. A large bowl with fresh ingredients (see picture) will cost you only €11. Healthy eating never has been easier.
Ohana Viethawaiian Poké | 12:00-21:00 Mon-Fr & Sun; Closed on Sat | Picture: 25€ | Location
The Reed at Alexanderplatz
Yes, The Reed has really made it twice here. The Bowl was a discovery on my first visit to Berlin, and it stuck in my memory. Raw Fish or Chicken Teriyaki? At The Reed, you can choose between raw ingredients or cooked ones, which I really like as I'm not that much the 'raw fish'-eater.
I liked the option to refill your drinks, because – let's be honest – drinks are usually really costly.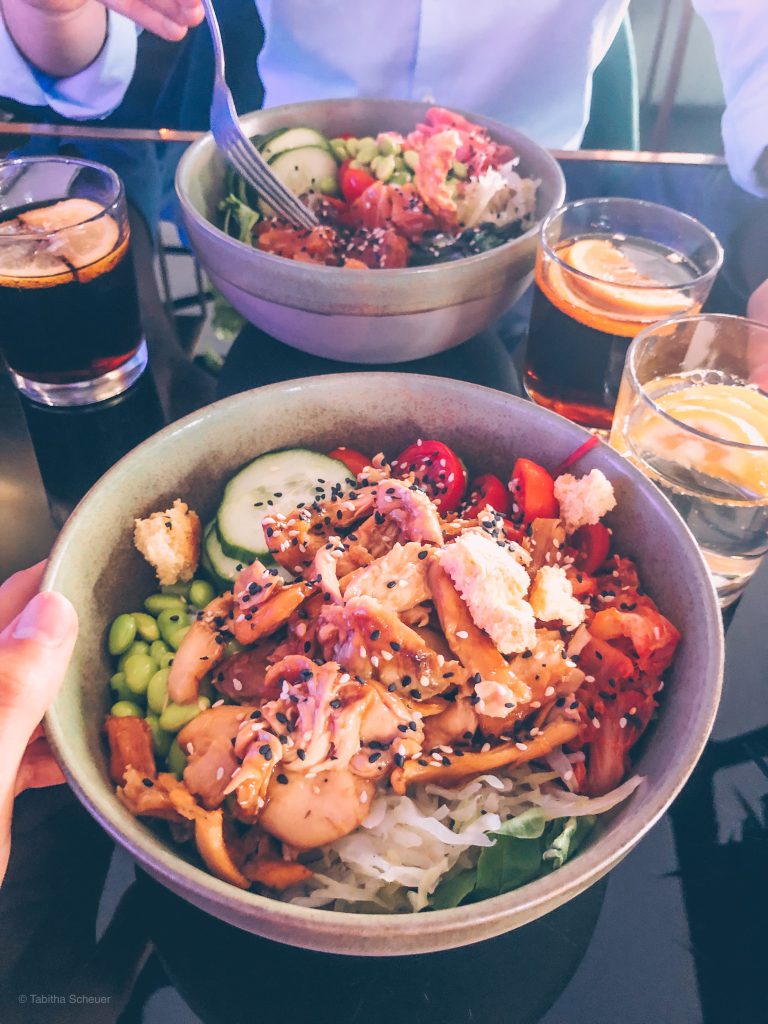 The Reed | 08:00-19:00 Mon-Fri; 09:00-18:00 Sat; 10:00-16:00 Sun | Picture: €15 | Location
Nuovo Antica Roma at Wittenbergplatz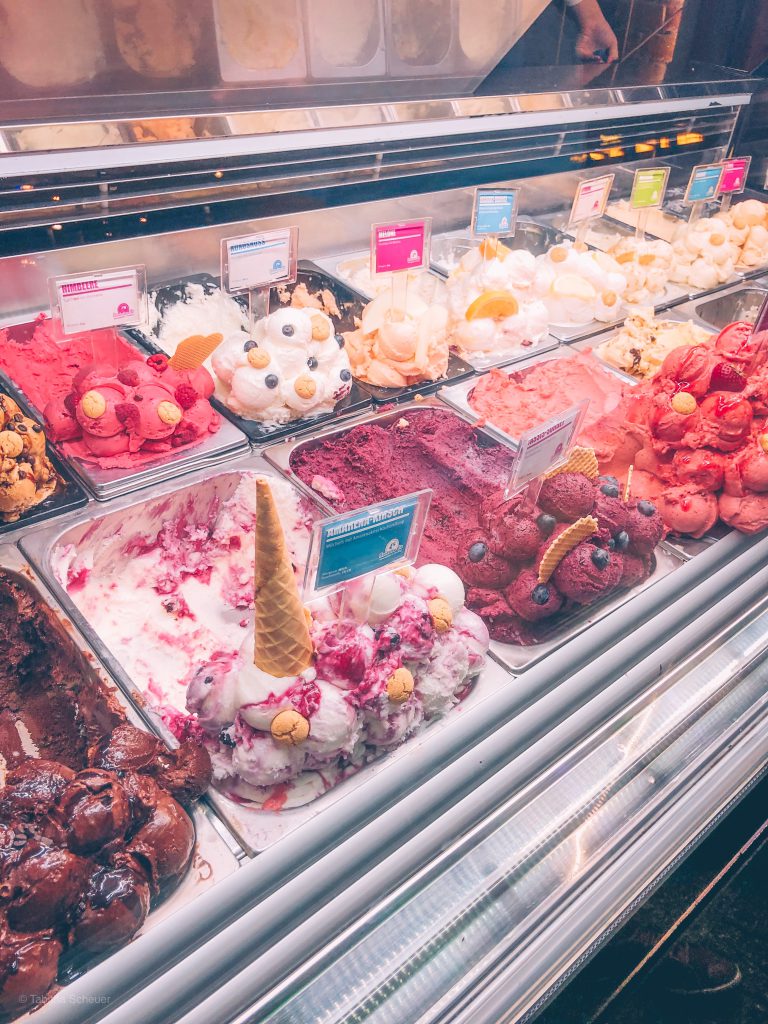 Right beside the KaDeWe, you will find Nuovo Antica Roma which is an Italian restaurant with really delicious pizza and ice cream.
Plus, a Pizza only costs around €10 and has a bit more toppings than common pizzas.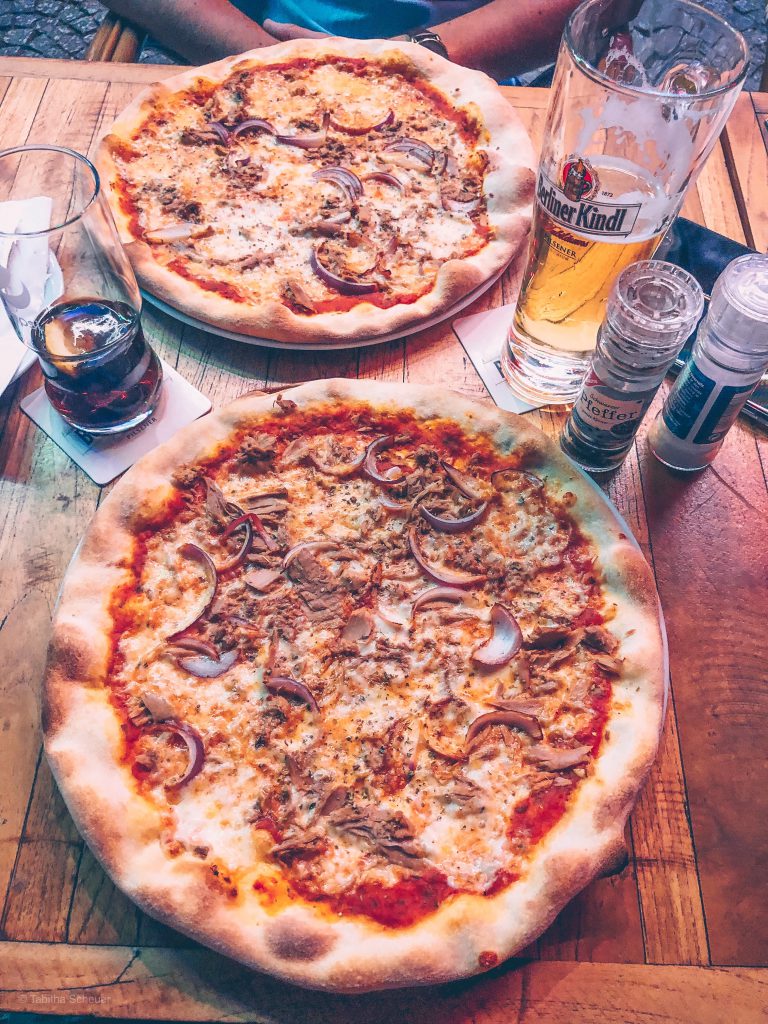 Nuovo Antica Roma | 10:00-0:00 Mon-Fri; 09:00-0:00 Sat & Sun | Picture: €25 | Location
Dessert & Sweets
If you're looking for dessert after dinner, here's what I recommend.
Wonder Waffel in Kreuzberg
You'll find Wonder Waffel everywhere in Berlin. They offer waffles with countless toppings, just like Nutella, white chocolate, Kinder Bueno, Kinder Chocolate, fruits (e.g. banana, strawberries, kiwi), ice cream and much more.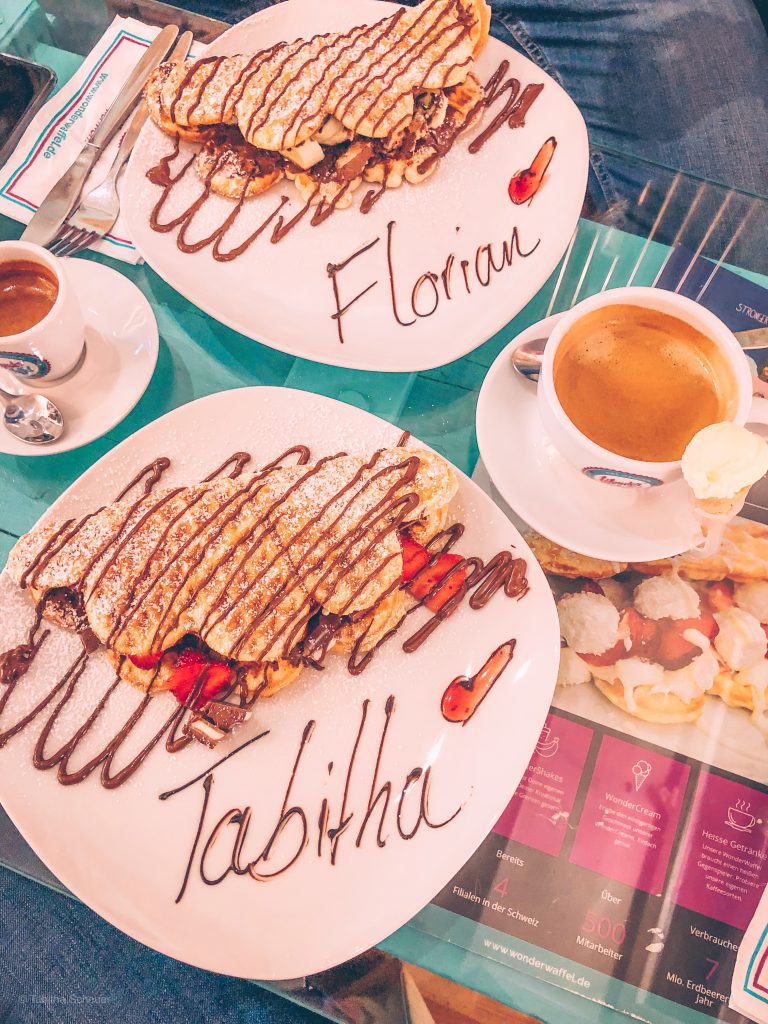 During my two week stay in Berlin, I went there three times because it's so delicious. It's the perfect choice for some late night sweets and coffee.
Wonder Waffel | 11:30-0:00 Mon-Sun | Picture: €13 | Location
Aldemir Eis in Kreuzberg
A few metres away from Friedrichshain, we found this gem. Homemade ice cream waffles, delicious ice cream flavors, combined with whipped cream and fruits. This was one of my favorite experiences in Berlin. It's definitely worth a visit, especially when you're on your way to Mercedes Platz in Friedrichshain.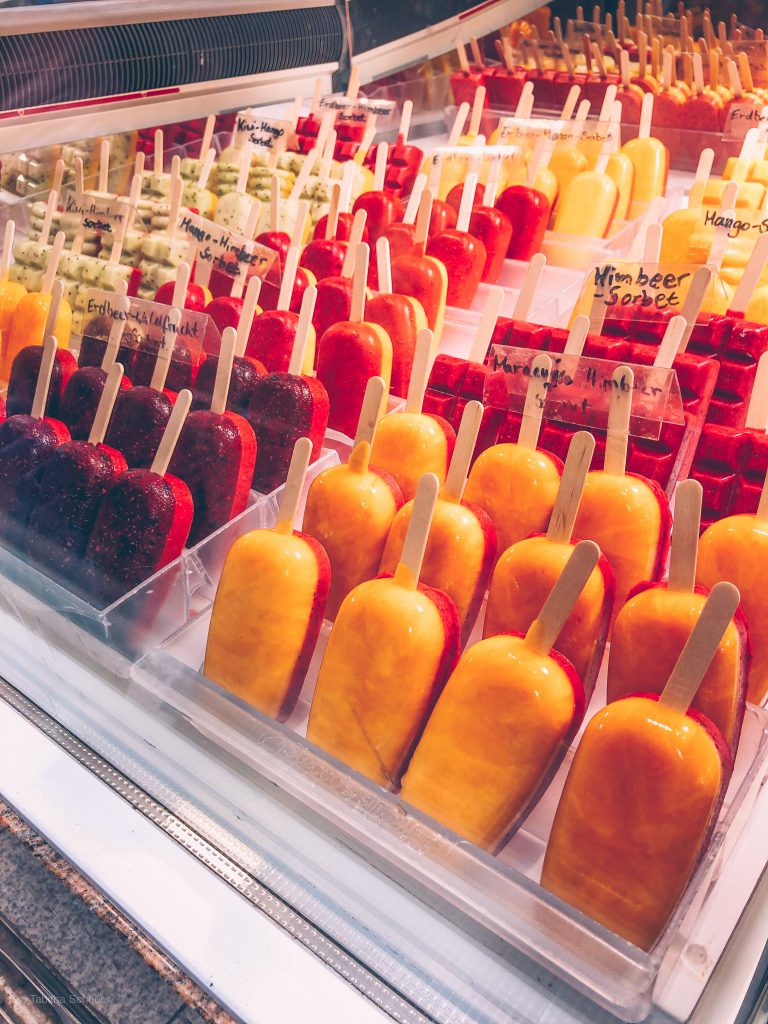 Make sure to order the Sicilian Lemon or the Mango flavor if you love fruity ice cream.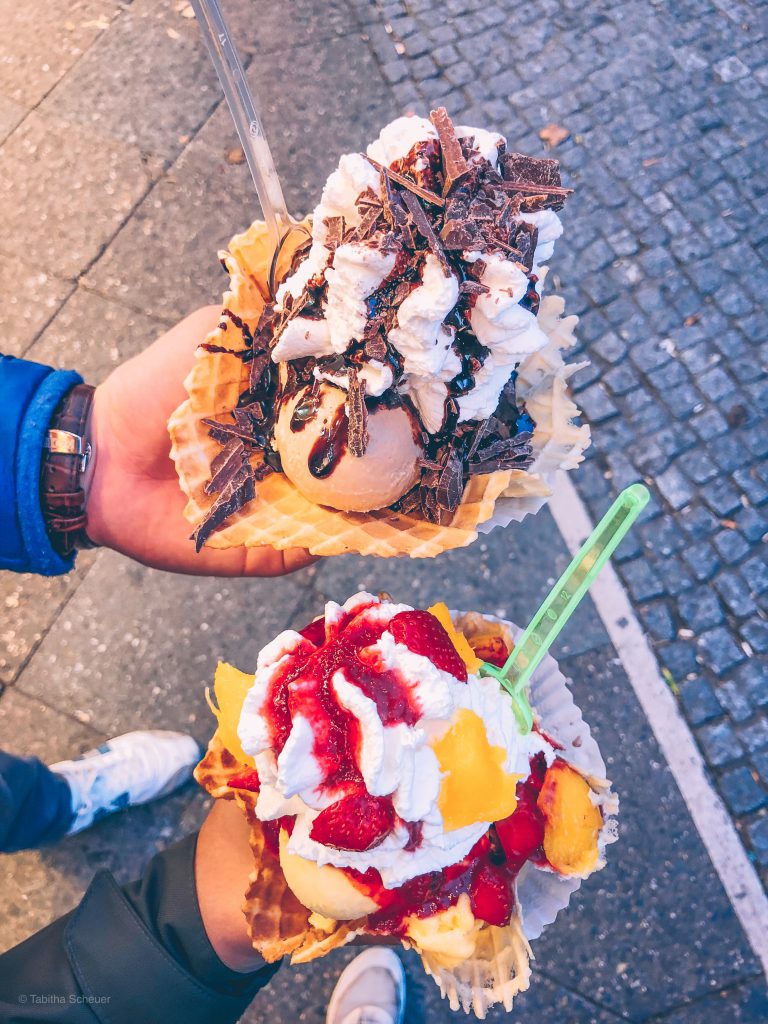 Aldemir Eis | 10:00-0:00 Mon-Sun | Picture: €15 | Location
Paul Möhring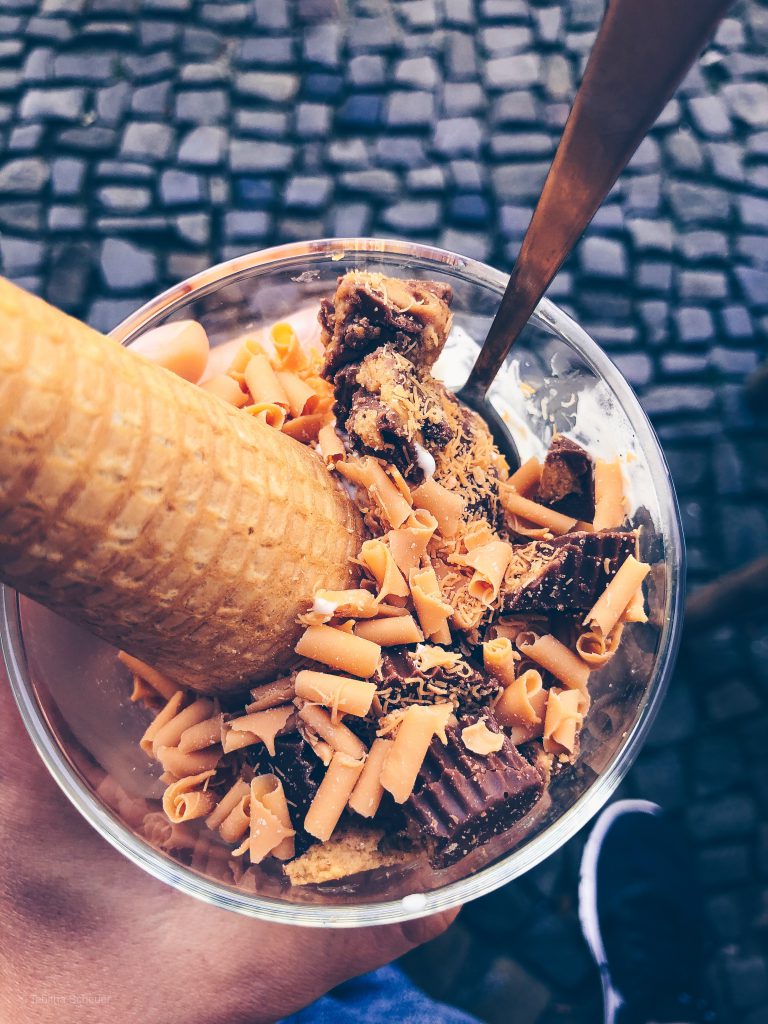 Do you love Soft Ice just like me? Then, you'll need to visit Paul Möhring, a small café near the Hackescher Markt. Home-made soft ice, delicious coffee and some other fancy things are waiting here.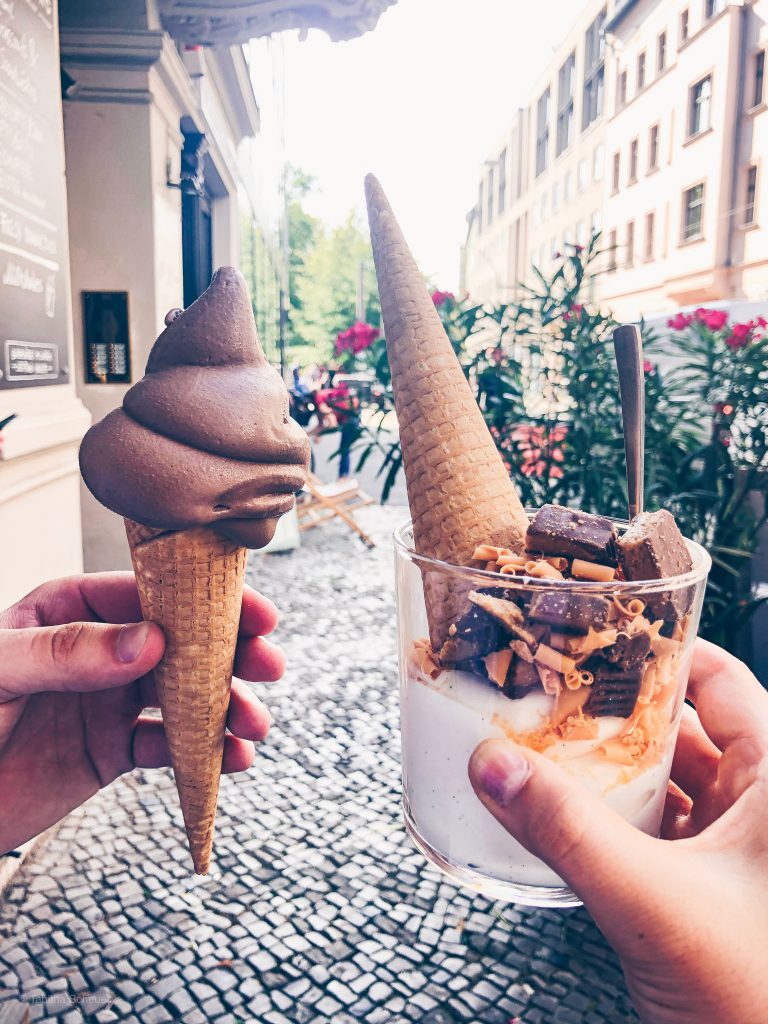 Paul Möhring | 09:00-19:00 Mon-Thu; 09:00-20:00 Fri; 10:00-20:00 Sat&Sun | Picture: €7 | Location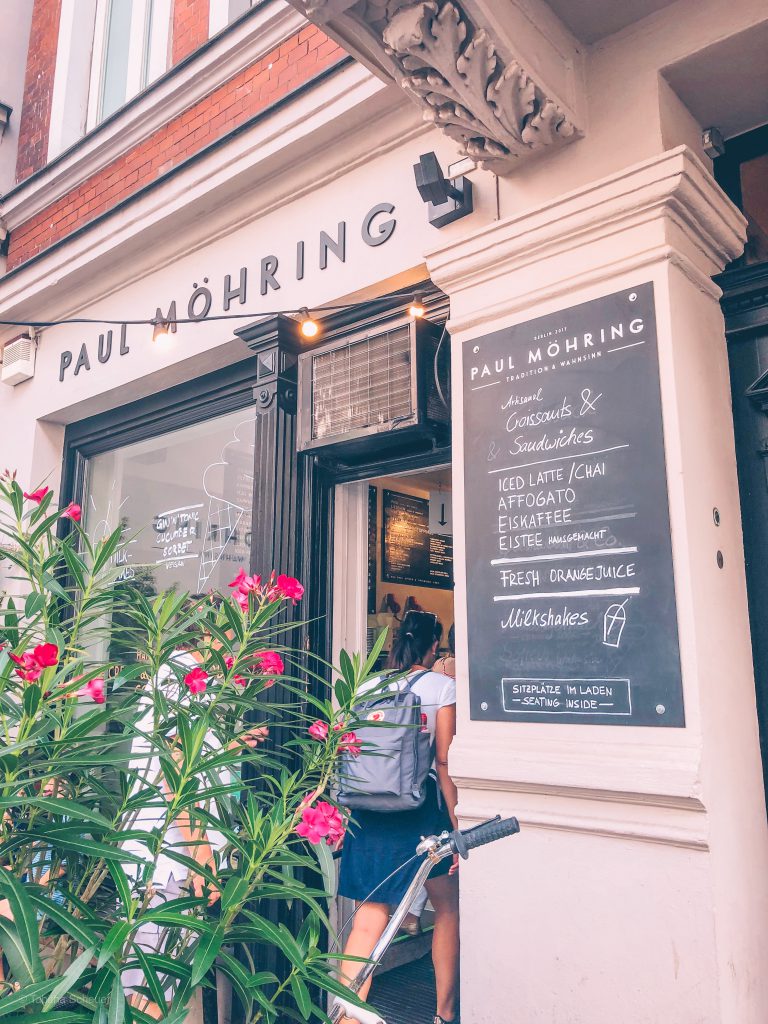 One of the best things about visiting Berlin is that there are so many cool places to eat in the city. The places mentioned here barely scratch the surface of the many amazing places that you can sample in Germany's multicultural capital.
What are your favourite cool places to eat in Berlin? Add a comment below!
Curious about my favorite rooftop bars in Berlin? Click here.
Pin this post to read again later!