Even though it isn't still warm and sunny at 9 PM, and autumn is around the corner, we took the chance to explore some rooftop bars during our two-week stay in Berlin.
One of my favorite things to do at these beautiful autumn evenings is drinking a cocktail and watching the sunset. This is even more perfect if you can enjoy these while sitting in a cool rooftop bar!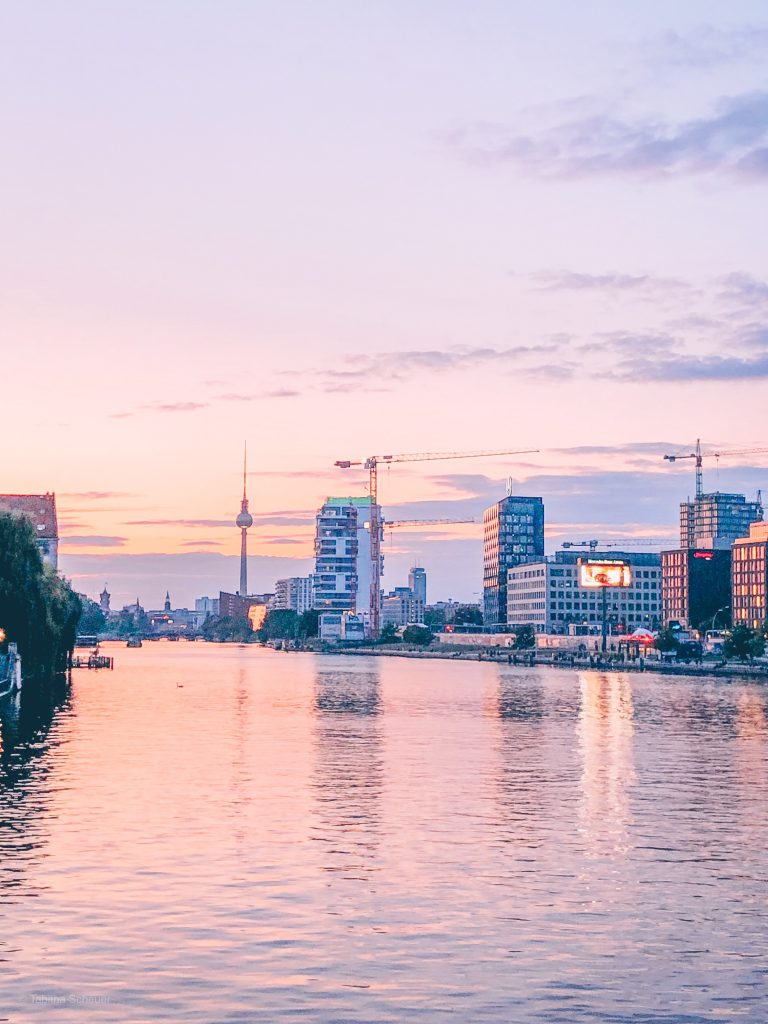 We spent the first two weeks of September in the capital city of Germany and got to chill at some really awesome rooftop bars in Berlin. Some were really expensive, some had better music and nicer drinks than other. However, all of them offered a really nice, relaxing atmosphere to end a great day of exploring the city. Here are my absolute favorite rooftop bars you should not miss when in Berlin.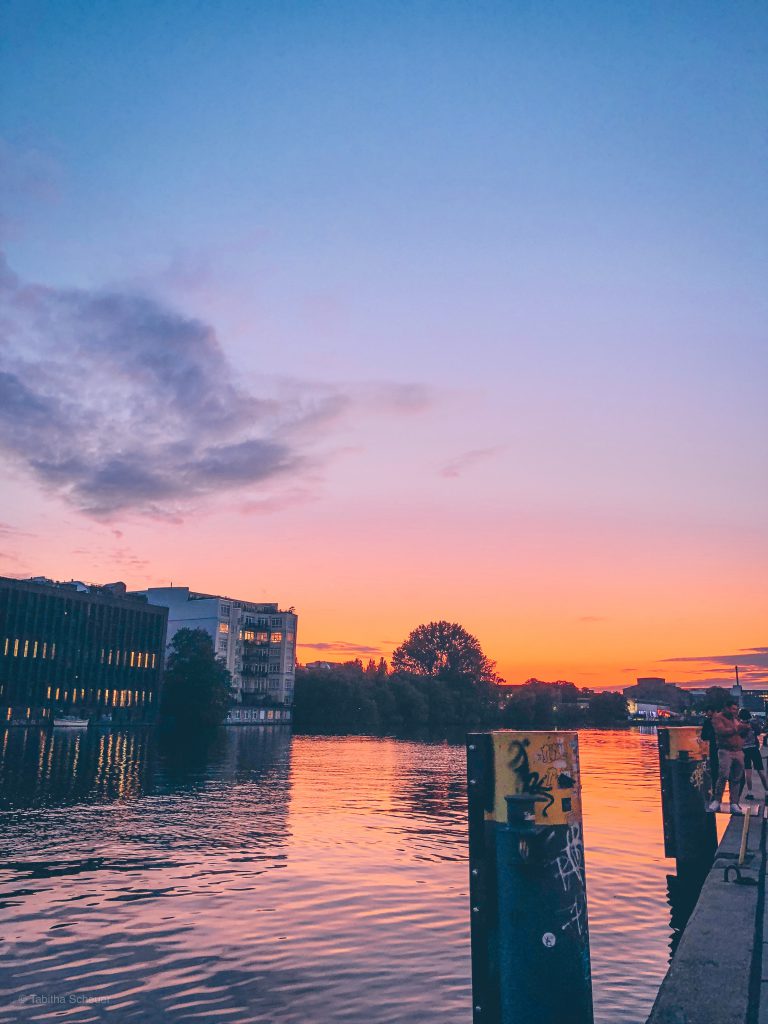 Where to find the best rooftop bars in Berlin
The Mercedes Platz in Berlin was opened in 2018 after 2.5 years of construction and is right at the Eastside Gallery. It's easily accessible by transit all day long and offers some really nice and affordable food spots, as well as a cinema, and two rooftop bars.
We spent two of our evenings eating dinner at one of the restaurants, watching a movie and enjoying some nice drinks with a view over Berlin.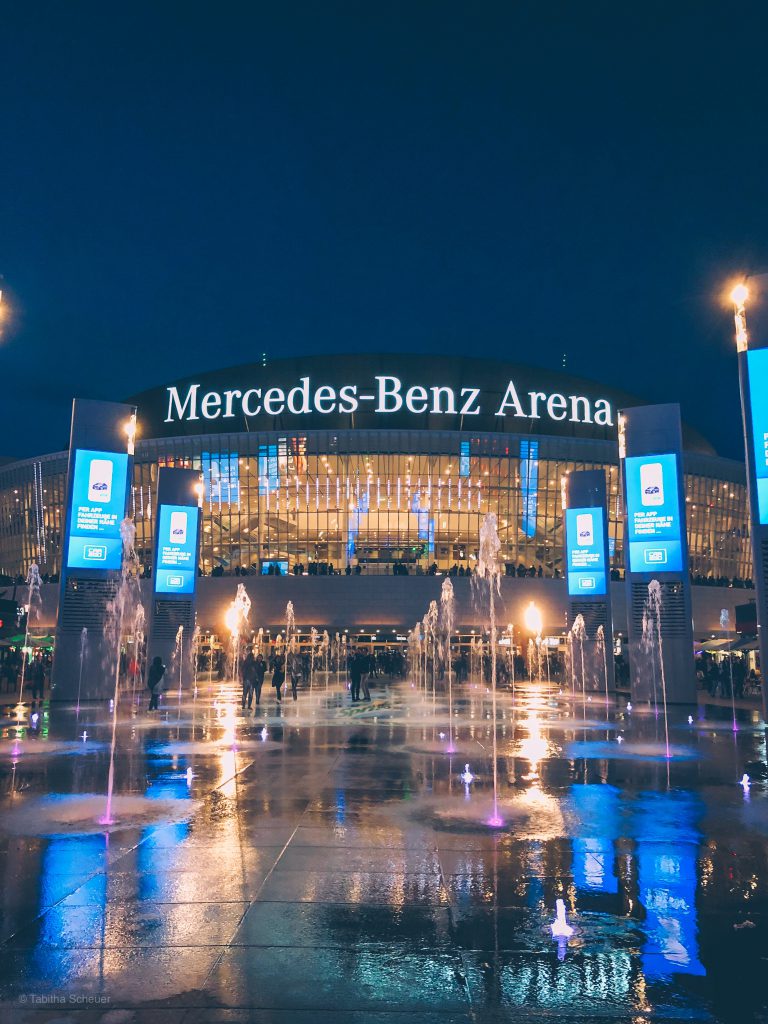 260 Grad Bar at Mercedes Platz
The '260 Grad' Bar is at the right side of the Mercedes Platz and offers a 260 degree panorama view over Berlin. Therefore, I didn't expect the prices to be cheap. But when I got the menu card, I was really surprised. Cocktails cost around €10 and €15, which isn't that expensive. Especially since I'm used to Cologne or Dusseldorf prices, I was really excited.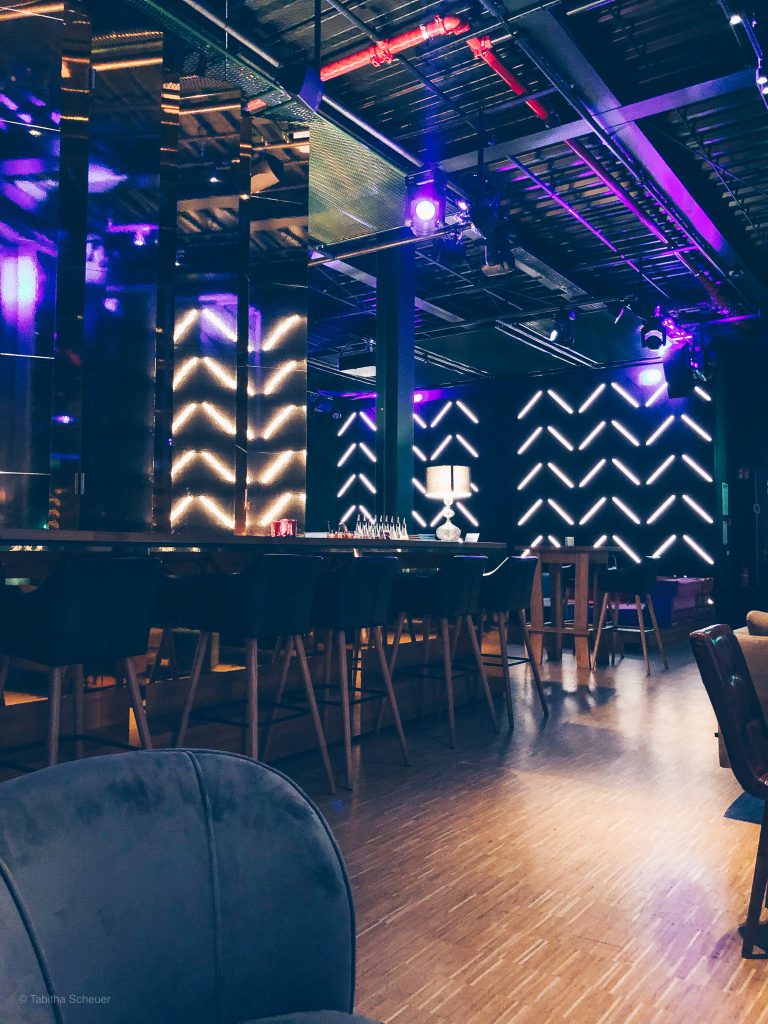 When you enter the bar after a ride on the elevator, you can see that they use high quality ingredients for their cocktails and drinks. It really makes a difference if you pay €11.50 for a drink using Belvedere Vodka or a drink just saying 'Vodka'.
The atmosphere of the bar was very modern, industrial-style, friendly and relaxed.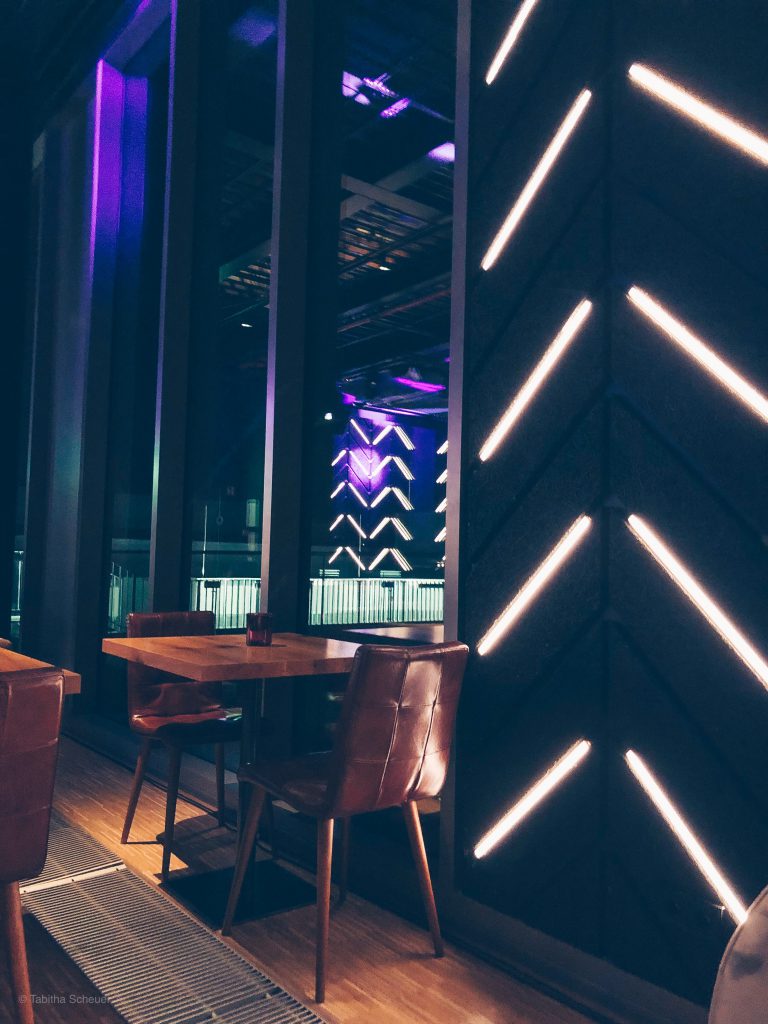 When we got to order our drinks, I asked for the 260 degree drink, which is mixed especially for you.
After a brief conversation with the bartender, where you can say that you prefer rather fruity cocktails, smoky drinks, or harsh ingredients, you'll get your personalized drink.
Mine was a fruity Vodka-Raspberry mix which I liked a lot.
The drink on the right is the '120 Degree' Drink consisting of Tequila, Earl Grey Tea, Orange juice and Grenadine sirup.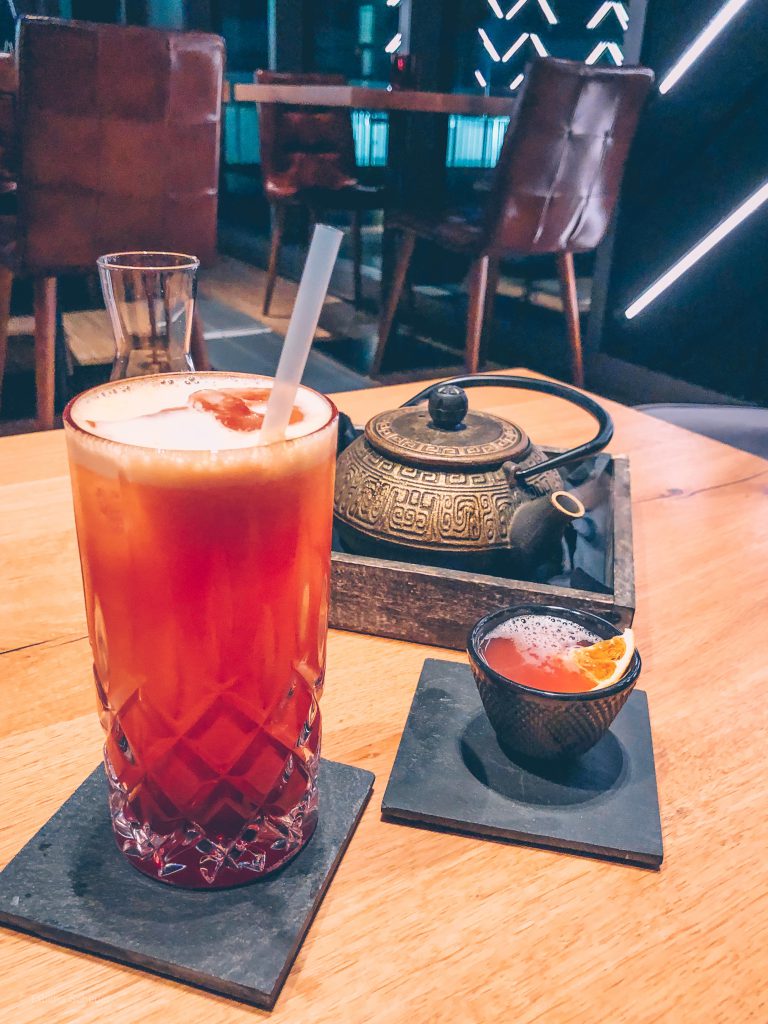 In conclusion, we really enjoyed our drinks, the good prices and the friendly staff. The view was as good as promised and we had an awesome evening.
260 Grad Bar | 12:00-0:00 Sun-Wed; 12:00-01:00 Thu-Sat | 25,50€ for the two drinks | Location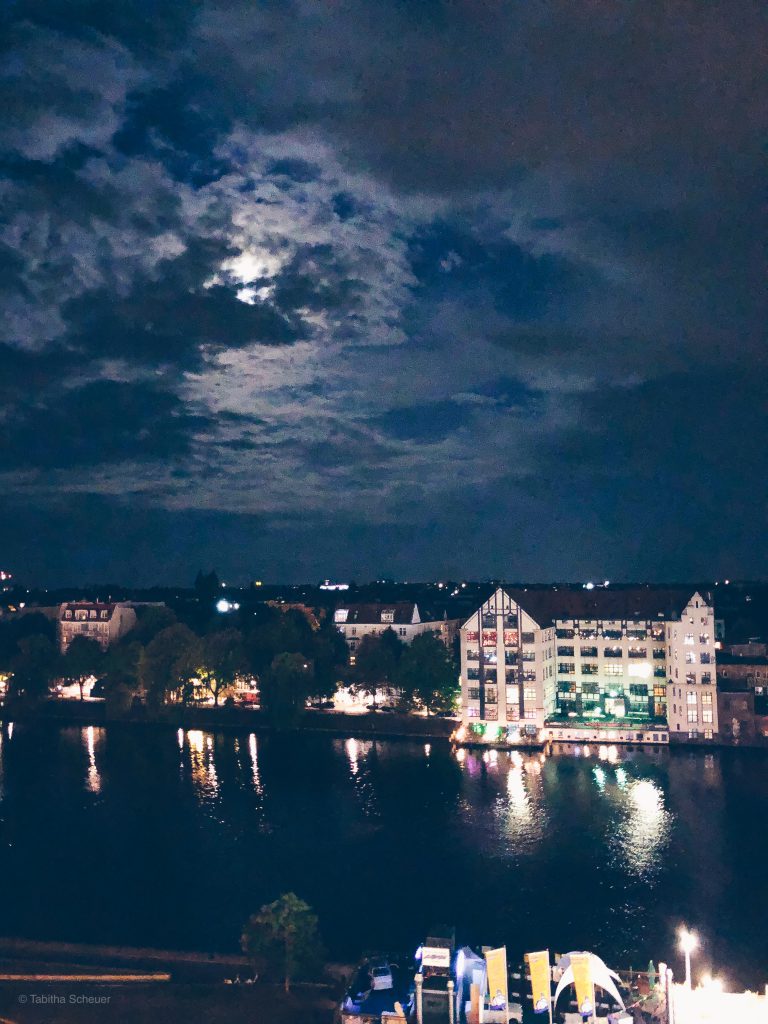 Gallery Rooftop Bar at Mercedes Platz
On the left side of Mercedes Platz, you'll find the Gallery Rooftop Bar. The style and atmosphere is a bit different from the 260 Grad Bar – just like the concept of this bar.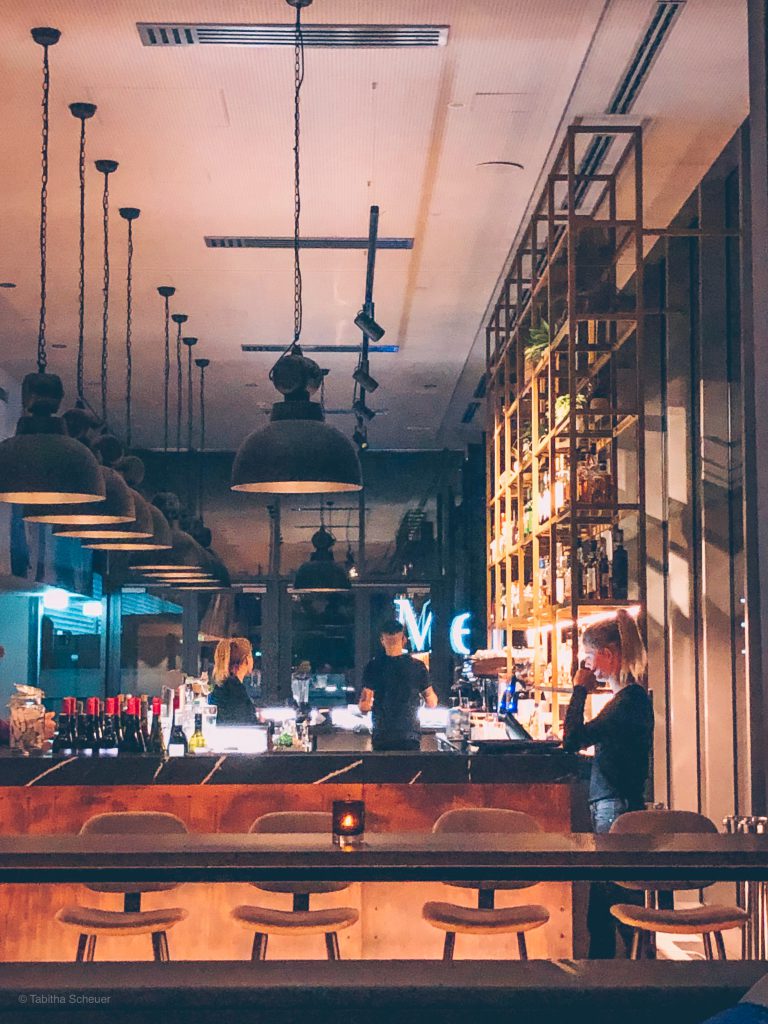 Here, you'll make a quick time travel with newly interpreted drinks as well as local and regional liquors. Starting with the golden twenties, the construction and fall of the wall, and ending with the border control – the special designed drinks will give you a taste of all this.
The Cocktails cost around €7 and €14, but you can easily get yourself some shots, wine, champagne or even coffee and hot chocolate.
We chose the 'Blick zur Spree' which contains Gin, Lemon, Rhubarb, and Creme de Violette Espuma and 'Red Moon' consisting of Gin, Mezcal, Vanilla, Lime, Red Wine, and Rhubarb.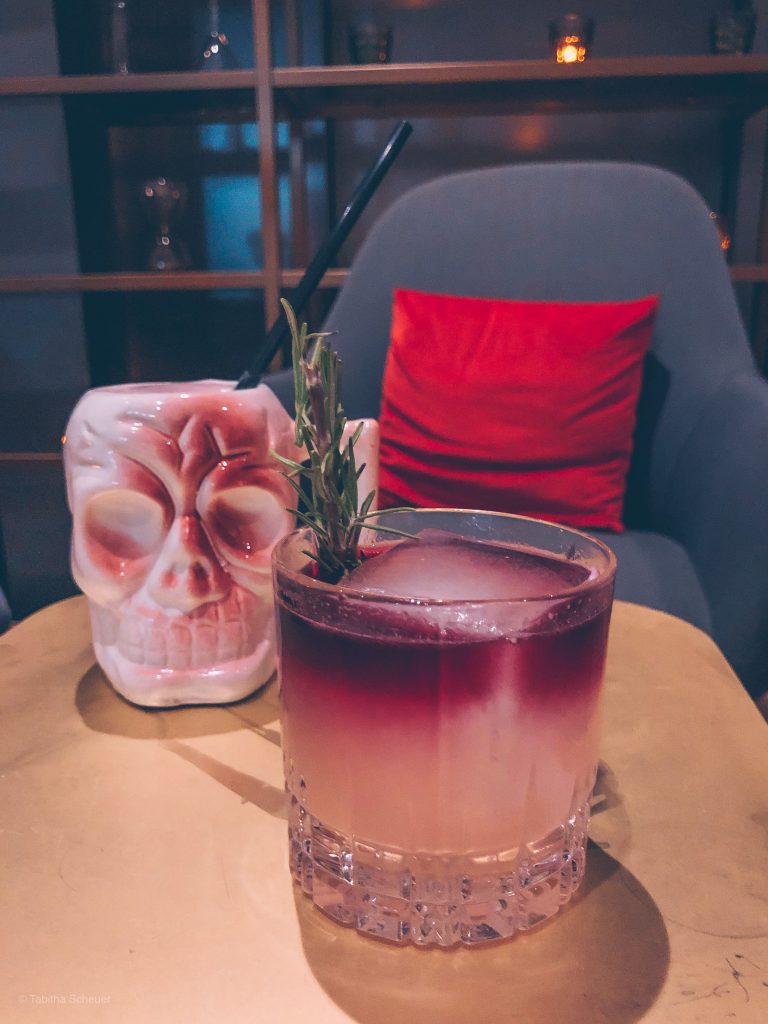 Since the bar is directly located at the other side of the Mercedes Platz, the view is similar. But compared with the 260 Grad Bar, this bar doesn't offer a 260 degree view. Nevertheless, it's a perfect place to enjoy the sunset or evening.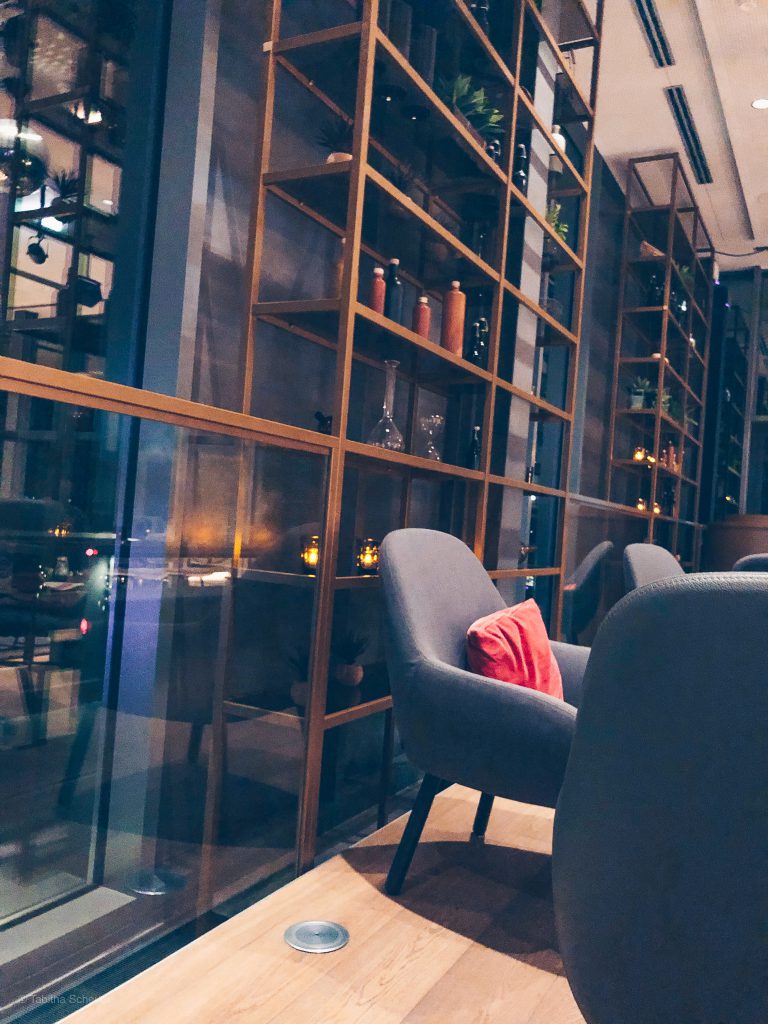 Sitting here, having my Cocktail, listening to awesome music and relaxing in the cozy seats was really soothing after a day of exploring Berlin.
Gallery Rooftop Bar | 12:00-02:00 Mon-Sun | €26 for the two drinks | Location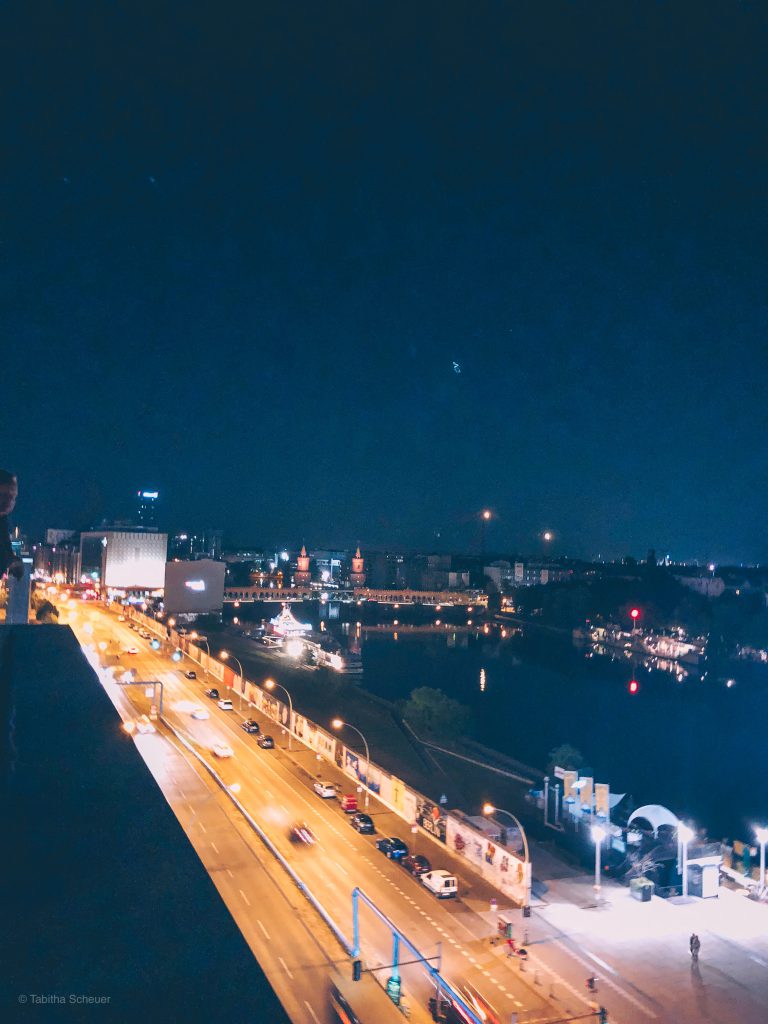 Looking for another City Trip to Germany? Maybe you'd also like these posts:
Save this post for later & pin it on Pinterest!