Cologne (Köln) is the largest city of North Rhine-Westphalia in Germany. It's a modern city with vibrant nightlife and centuries-old history. It is known for it's stunningly beautiful gothic cathedral and the local beer called 'Kölsch'. Bustling with life and character, combining old architecture and new designs, offering some of the best food in Germany, there's a lot to discover in Cologne.
It's an ideal destination for couples on a weekend away, backpackers on a budget or simply a day trip if you're nearby. Prepare yourself to fall in love with this city.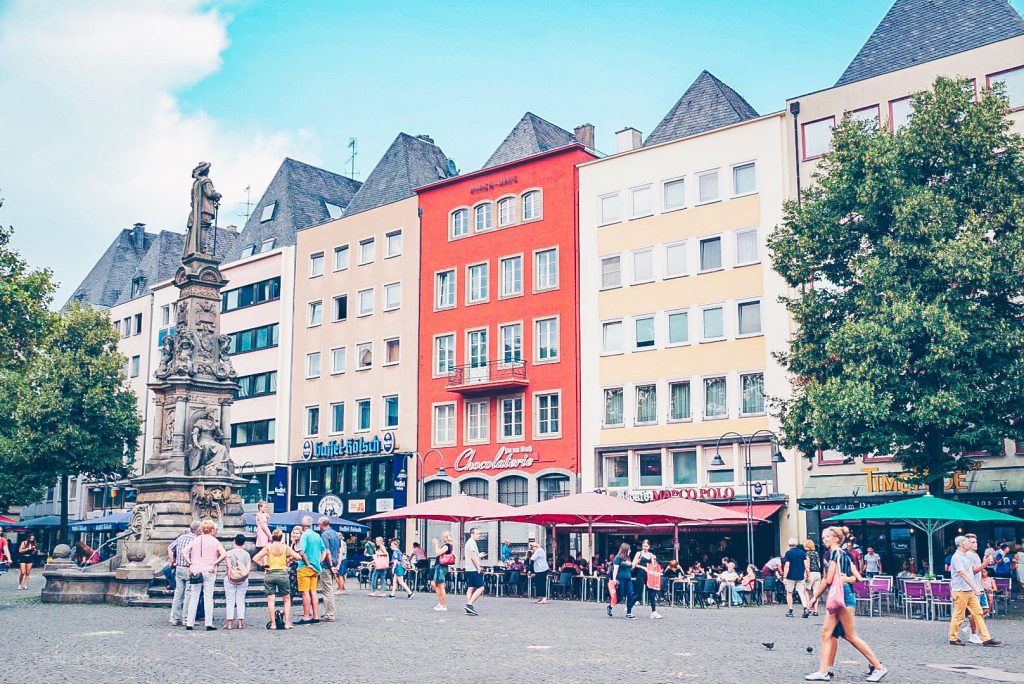 Cologne's old town
Cologne's Old down has countless monuments and fountains that adorn the area, along with its Archaeological Zone and the many ancient ruins and artefacts. There you will find yourself traversing countless quaint alleys lined with traditional old houses, many now home to boutique shops, galleries, cafes, and restaurants.
Cologne's Old Town | Location
Cologne Cathedral
The Cathedral of St. Peter and St.Mary, located in the left bank of the Rhine is Cologne's landmark. A true masterpiece of high Gothic architecture and one of the largest cathedrals in Europe. It was started in 1248 and was considered the most ambitious architecture project of the middle ages.
Cologne Cathedral | Location
Brasseries/Brewhouses/Brauhäuser
When you're in Cologne, make sure to stop for some traditional food at one of the brasseries (Brauhäuser). The relaxed vibes of the places, delicious food and Kölsch beer will definitely convince you to love Cologne.
I'd recommend to visit Früh am Dom or Früh "em Veedel" for a unique experience of traditional kölsch cuisine. Also, you can easily go and visit Brauerei zur Malzmühle.
"Drinkste eine met?" is the local motto meaning "do you want to drink a beer with me/us?" as the people in Cologne are friendly, open-minded and welcoming with a warm heart. This saying is also used in a carnival song by "Bläck Fööss", asking an older man who hasn't enough money to afford a Kölsch to drink a beer with him.
Früh am Dom | 11:00 – 0:00 Mon-Fri; 09:00 – 0:00 Sat & Sun | €€ | Location
Früh em Veedel | Closed on Mondays & Sundays; 16:00 – 0:00 Tue-Thu; 11:00 – 01:00 Fri & Sat | €€ | Location
Brauerei zur Malzmühle | 11:30 – 0:00 Mon-Thu; 11:30 – 01:30 Fri & Sat; 11:30 – 23:00 Sun | €€ | Location
Visit Cologne's youngest districts: Rheinauhafen
One of the cities newest districts is the Rheinauhafen, directly located at the Rhine promenade with short walking distances into the city. It is the perfect place to discover the cities coolest new buildings, the Crane Houses. You can easily get there by foot, bus or train.
Rheinauhafen | always accessible | free | Location
Museums
Museum Night
Cologne is well known for its world-class museums, and every year, Cologne also hosts one of thee coolest festivals where you can explore, party and enjoy the museums in the middle of the night. Museum Night happens once every year and is filled with DJ's, lots of people and the Museums become the place to be, see and enjoy. If you're interested in attending, make sure to check dates on the Tourism Cologne Website.
Museum Night | 02.11.2019 | €22,50 | Website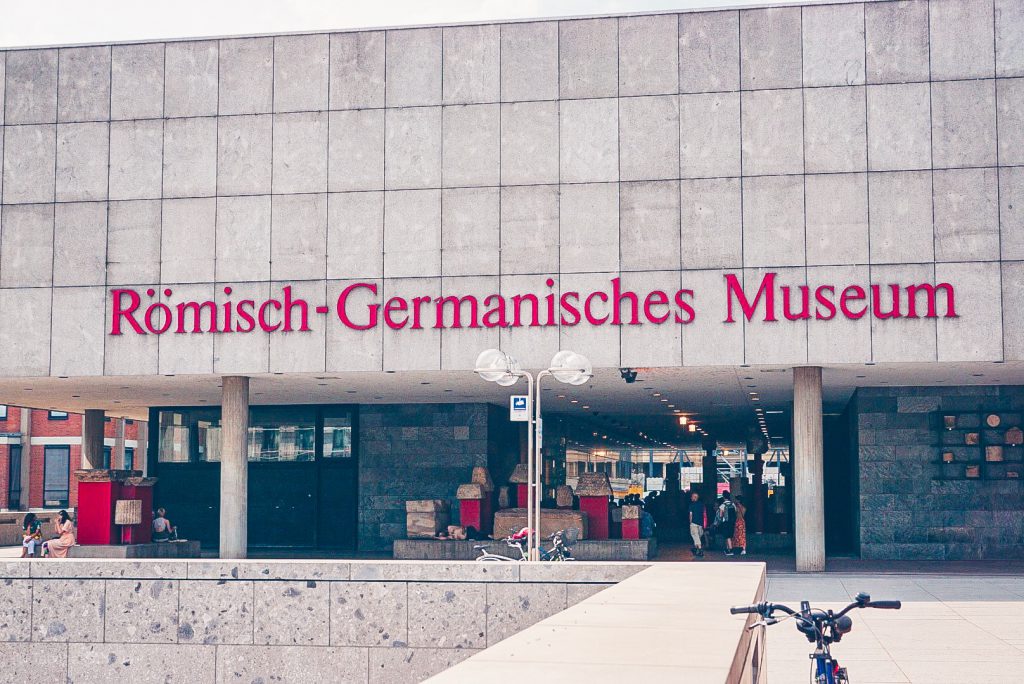 Ludwig Museum
If you are an art-lover, I'd recommend to visit the Ludwig Museum for an excellent gallery focusing on contemporary and modern paintings that covers a wide range of European art. It holds one of the largest Picasso collections in Europe.
Ludwig Museum | Closed on Mondays; 10:00 – 18:00 Tue-Sun | €11,00 per adult | Location
Wallraf-Richartz-Museum & Foundation Corboud
Opened in 1861 and named after two noble citizens of the city – Franz Ferdinand Wallraf and Johann Heinrich Richartz. When Wallraf died, he left by will all his absolute collection of paintings and coins to the city. Richartz was the man who donated the money for building the museum.
It is a dream for impressionist art lovers as it holds masterpieces from the medieval period to the early twentieth century. It features some of my favorite artists like Van Gogh, Monet, Cézanne, Renoir, and Manet.
Wallraf-Richartz-Museum | Closed on Mondays; 10:00 – 18:00 Tue-Sun | €13,00 per adult | Location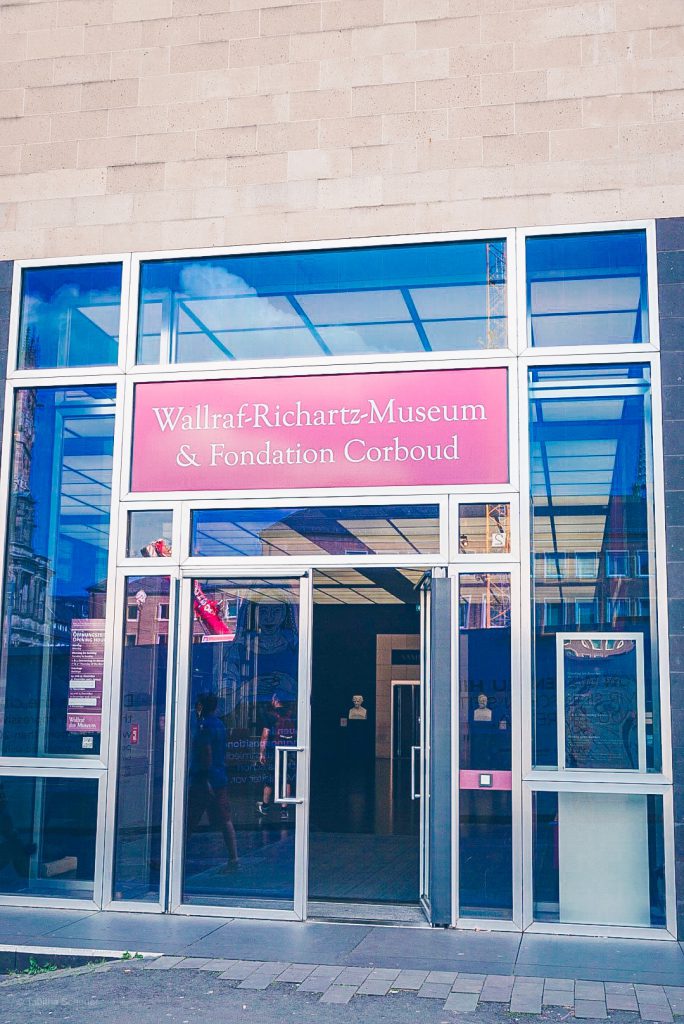 Tip to get discounted entrance fees and have free travel on buses and trains: The Cologne Card (KölnCard)
By purchasing the Cologne Card, you get free access to the trains and buses plus, you get a discount up to 50% on guides, attractions, museums and even restaurants or shopping.
The KölnCard is valid for 24 or 48 hours from its first use. For example, if you use the card at 15:00 pm, it is valid until the next day at 15:00 pm.
You can buy the KölnCard online on the Tourism Cologne Website and print it directly from your home to avoid further costs for shipping.
Cologne Card | €9 for 24 hours or €18 for 48 hours | Website
Bonus Tip
Visit Cologne during carnival time. The Cologne Carnival (Kölner Karneval) is a carnival that takes place every year and is traditionally known as the "fifth season". It opens at 11 minutes past 11 on the 11th of the 11th month, November. I highly recommend to visit Cologne at least once during carnival. The best times to experience carnival are also called the "crazy days"; this is when the street carnival starts. "Kölle Alaaf!" is a Kölsch phrase you should be able to pronounce (or at least try to do so) during carnival.
When visiting cologne during carnival time, you won't be disappointed – it's absolutely impossible. If you love good mood music, partying, and friendly people – you'll love it!
Dates for the upcoming years:
2020 – 20.02.2020 – 26.02.2020 | Rosenmontag: 24.02.2020
2021 – 11.02.2021 – 17.02.2021 | Rosenmontag: 15.02.2021
2022 – 24.02.2022 – 02.03.2022 | Rosenmontag: 28.02.2022
2023 – 16.02.2023 – 22.02.2023 | Rosenmontag: 20.02.2023
2024 – 08.02.2024 – 14.02.2024 | Rosenmontag: 12.02.2024
2025 – 27.02.2025 – 05.03.2025 | Rosenmontag: 03.03.2025
I'd recommend to visit the highlight of carnival, the "Rosenmontag" (Rose Monday), two days before Ash Wednesday (Ascher Mittwoch), the last day of carnival.
Related: How to spend one day in Cologne
I hope you liked this post! If so, share it on Pinterest.