The French oversea department is particularly rich in various beaches and different facets. Guadeloupe, the Caribbean butterfly island, is known for its two faces: the more developed, quieter Grande Terre and the wild Basse Terre. Here is a guide to our favorite beaches in Guadeloupe.
Unfortunately, we weren't able to spend as much time as planned on beautiful Guadeloupe (we had to cancel the rest of our trip due to Covid-19), but the time we had on the butterfly island was superb! Guadeloupe is an island that makes you feel home in a couple of minutes and will surprise you with the beauty of its nature.
Guadeloupe beaches: Grande-Terre
1 – Plage de la Caravelle in Saint-Anne
This beach is one of Guadeloupe's favorite beaches for travelers. Despite its small size, it embodies the Caribbean postcard. The turquoise water is a real pleasure to the eyes and the surrounding makes the Plage de la Caravelle an ideal family beach.
Moreover, it is also a good spot to indulge in some sport activities: kitesurfing, jet skiing and more activities are offered by the nearby Club Med.
2 – Plage de Bois-Jolan
Bois-Jolan, located on Grand-Terre in Saint-Anne, is one of may favorite beaches in Guadeloupe. Crystal clear and shallow waters are perfect for couple seeking rest and families who want to swim in peace. This beach is also a perfect spot for snorkeling in Guadeloupe!
3 – Îlet du Gosier
An iconic small island a 3 minute boat ride away from the mainland of Guadeloupe is Îlet du Gosier. It's a little paradise located off Gosier and is one of Guadeloupe's favorite places to swim. To be honest, I have never seen clearer water than here.
4 – Anse Castalia in Anse Bertrand
Not every beach on Guadeloupe is marked by blond sand and a line of royal palm trees. Guadeloupe is also wild and untamed.
Guadeloupe beaches: Basse-Terre
5 – Plage de la Perle in Deshaies
Plage de la Perle is a beautiful beach in the north of Basse-Terre. Enclosed by a tropical forest and subject to characteristic waves, the "Pearl Beach" is a wilderness that catches your heart.
The sound of crashing waves, the salty air and the beauty in its own simply make you fall in love.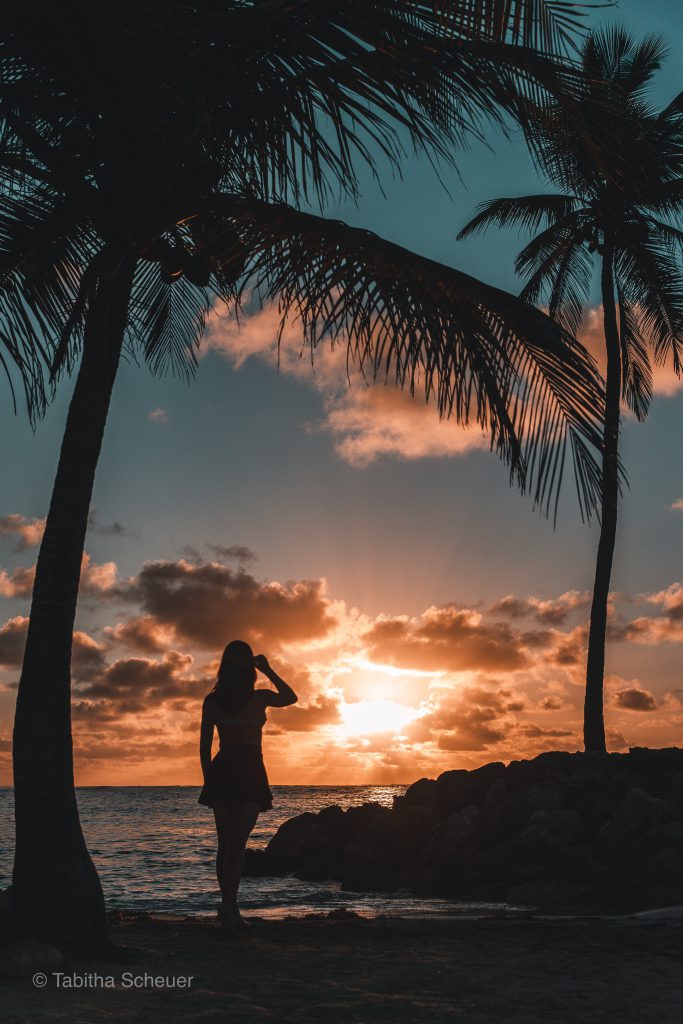 6 – Plage de Grand Anse in Trois-Rivières
If you are looking for a black sand beach, then Grand-Anse should be your choice. It's one of the most beautiful volcanic beaches in Guadeloupe. Wild, extensive, not very crowded. Please be advised that the waves can be really hard and swimming is not always the best option, but you can enjoy a romantic sunset here nonetheless.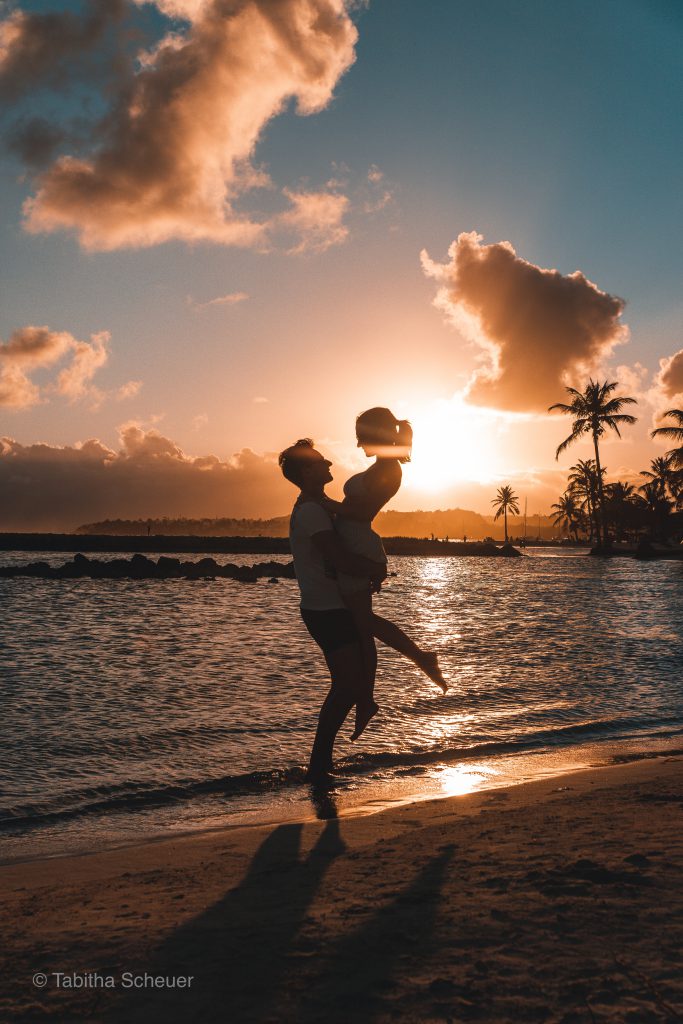 Beautiful beaches of the Guadeloupe Archipelago
7 – Plage de la Feuillère in Marie-Galante
Marie-Galante is one of the lesser known spots belonging to Guadeloupe, but you can easily go to Marie-Galante by ferry or boat.
Since it's less touristy than the main island, chances are high that you have the whole beach to yourself!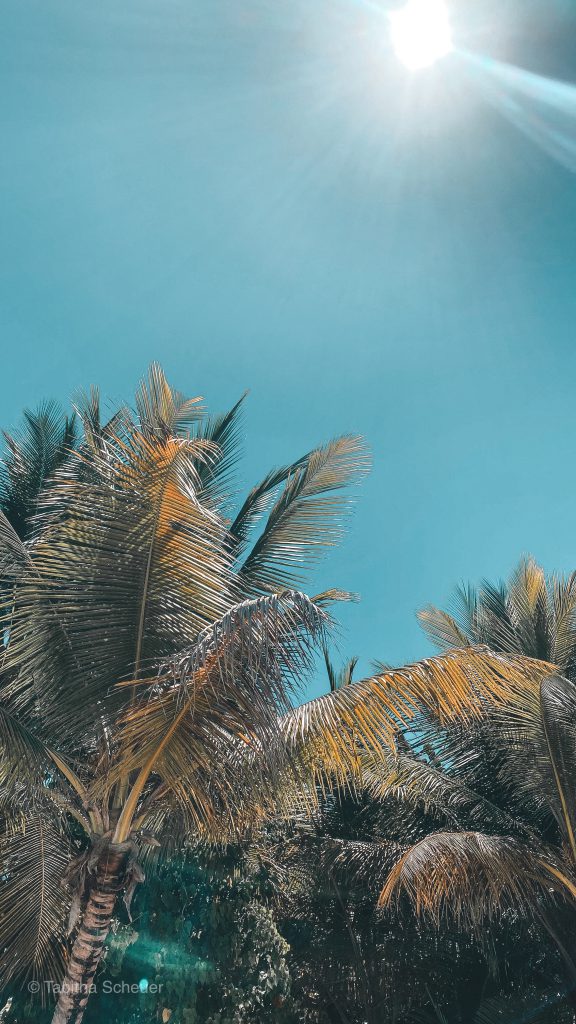 8 – Plage de Pompierre
Plage de Pompierre is located in the Saintes archipelago that you shouldn't miss! There are day trips from Guadeloupe you can easily take.
This beach is perfect for a magical sunset with royal palm trees and calm water.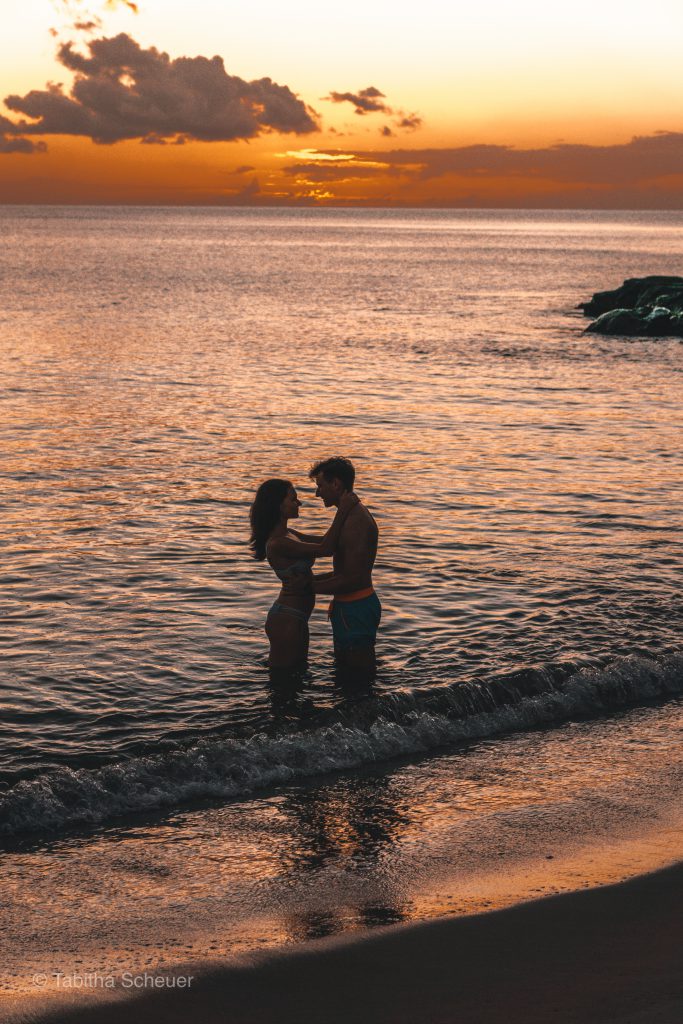 9 – Plage du Pain de Sucre
Also known as Sugarloaf Beach; one of the island's most famous and popular beaches. The path to reach it is not very obvious and the beach is also partially private.
The ideal way to come here is the seaway, for example by catamaran. It's perfect for snorkeling with multicolored fish and corals.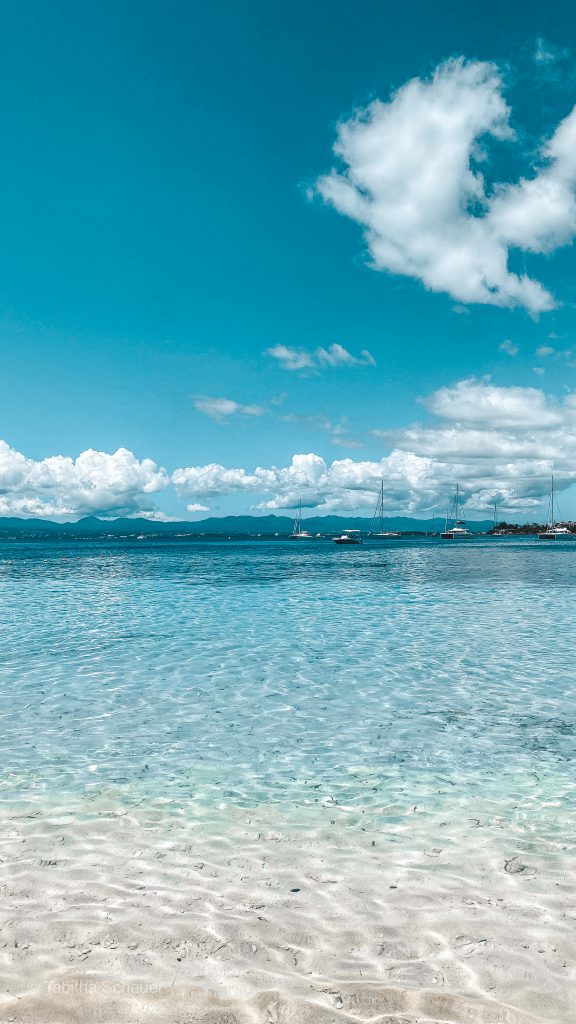 10 – Anse du Souffleur in La Désirade
Like the beaches of Marie-Galante, we find incredibly transparent turquoise water and blond sand that wriggles our toes.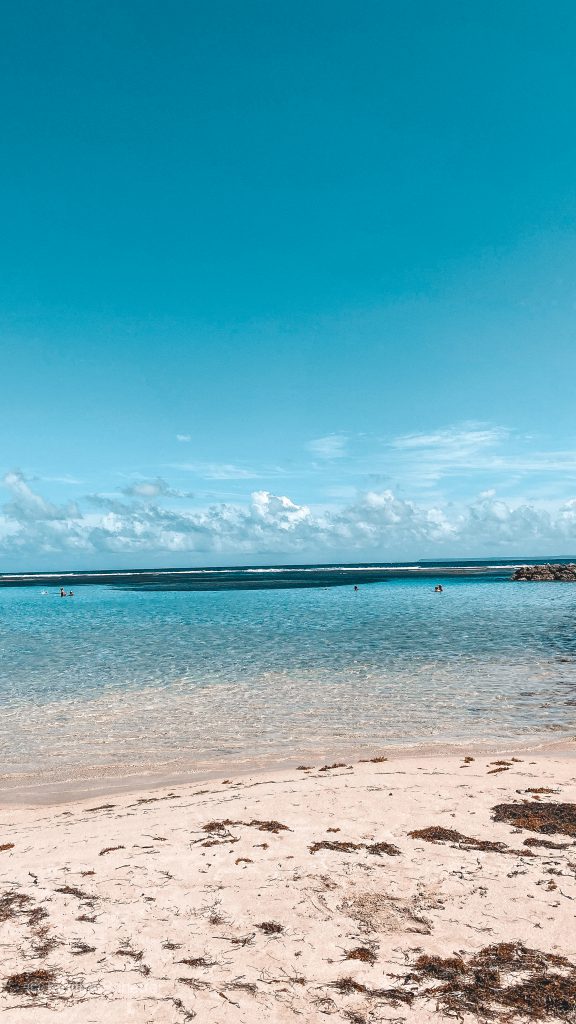 More Caribbean Posts:
Liked this post? Pin & Share it!