Since we're all trapped at home more or less today, I thought that a virtual trip to Dominica might be just the thing. So if you long to leave the house for a few minutes, this post is for you.
Dream with me to a distant country, full of beautiful nature, numerous waterfalls, great beaches, nice people and good food.
This post is intended solely as a virtual trip, if you want to read my tips for a trip to Dominica, I recommend this category. Click here.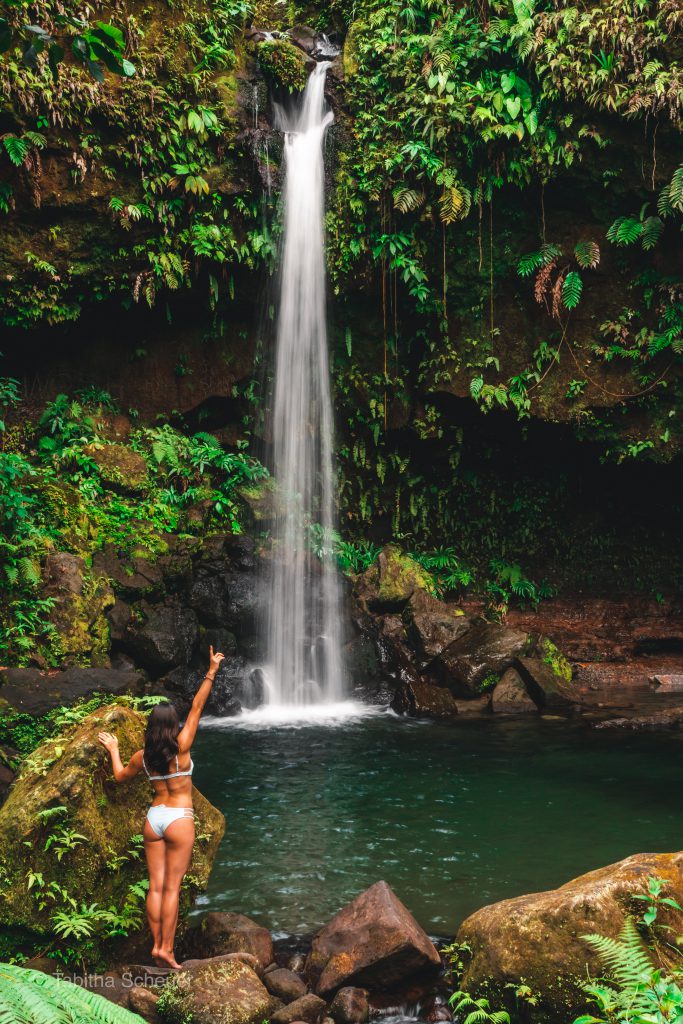 Hi, and welcome on board for this virtual trip to Dominica. My name is Tabitha and we will soon leave to the beautiful nature island. Grab yourself a cold drink and lean back. I hope you enjoy this vacation with me.
Day 1 of your virtual trip to Dominica
You step out of the plane and you are in a good mood. You're there. Dominica. Caribbean. Now just collect the luggage quickly and you're ready to go!
First, pick up your rental car in the capital Roseau. Then you drive to your apartment. Dominica's hilly streets give you a first feeling of the island as wind blows through your hair and you can't wait to hear the sound of waterfalls and bury your feet in the finest sand.
Apartment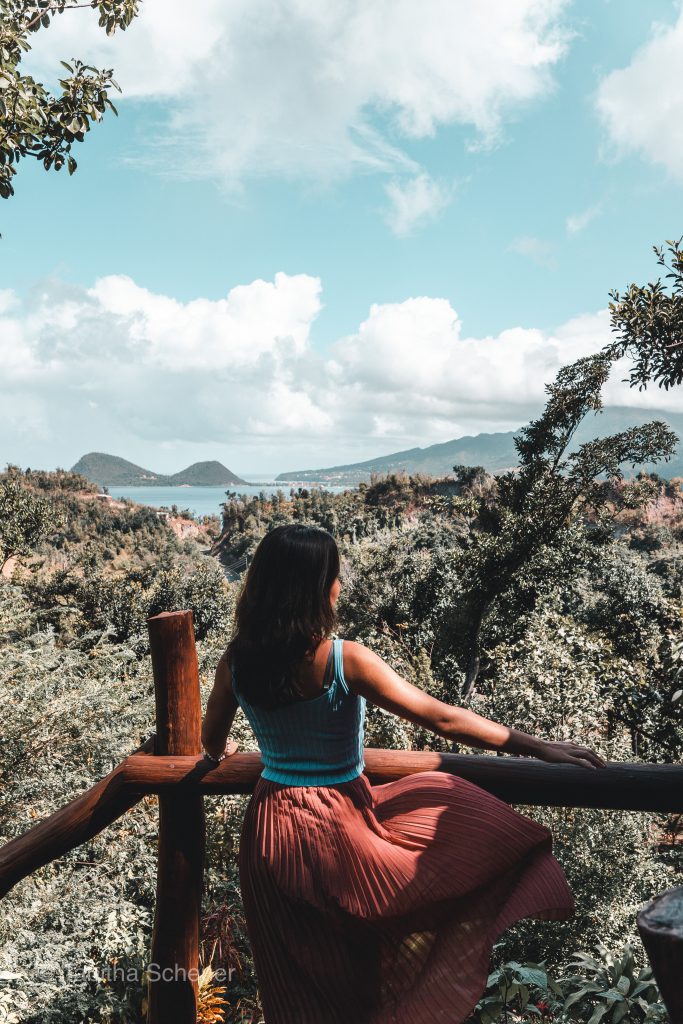 When you arrive at the apartment, three incredibly cute dogs run towards you and while you are greeted warmly, you are absolutely amazed.
You just bring your luggage quickly to the cottage and want to explore the island further. In addition to some recommendations from your host, you have already selected sights yourself. And that's why you make your way straight to the Emerald Pool.
Emerald Pool
You park your car in the large parking lot in front of the entrance to the Emerald Pool. A five-minute walk follows before you can finally plunge into the cool water of the natural pool. The sun is shining hot from the sky and a cool refreshment is very welcome.
Today you are doubly lucky, because the fact that no cruise ship has docked means that most of the tourists have already left and you have the pool to yourself.
Dinner
After a while the sun gets too low, you get cold and you are hungry. Time to buy something to eat.
After you have been told that you can get something to eat almost anywhere on the street side, you want to try it right away. You choose rice, fried bananas and chicken. At first you are skeptical, but then you are absolutely thrilled.
Sunset at Mero Beach
Strengthened and saturated, you think about where you could best watch the sunset. The sun sets on the west coast, which is why you spontaneously decide to visit Mero Beach.
Mero Beach is a quiet beach on which some people are still swimming, snorkeling or just relaxing. With a great bar, loungers and beach umbrellas, this is the perfect beach for a whole day. You order a drink and decide to watch the sunset in peace.
Visibly ready from the trip and the day's experiences, you decide to return to your apartment after sunset.
Day 2 of your virtual trip to Dominica
The birds chirp, the sun rises and you wake up completely relaxed and without an alarm clock. You slept very well and decide to jump in the shower quickly before breakfast.
Breakfast
For breakfast you will be brought a delicious cake, fresh fruit and bush tea. Yummy, that's how a day can start!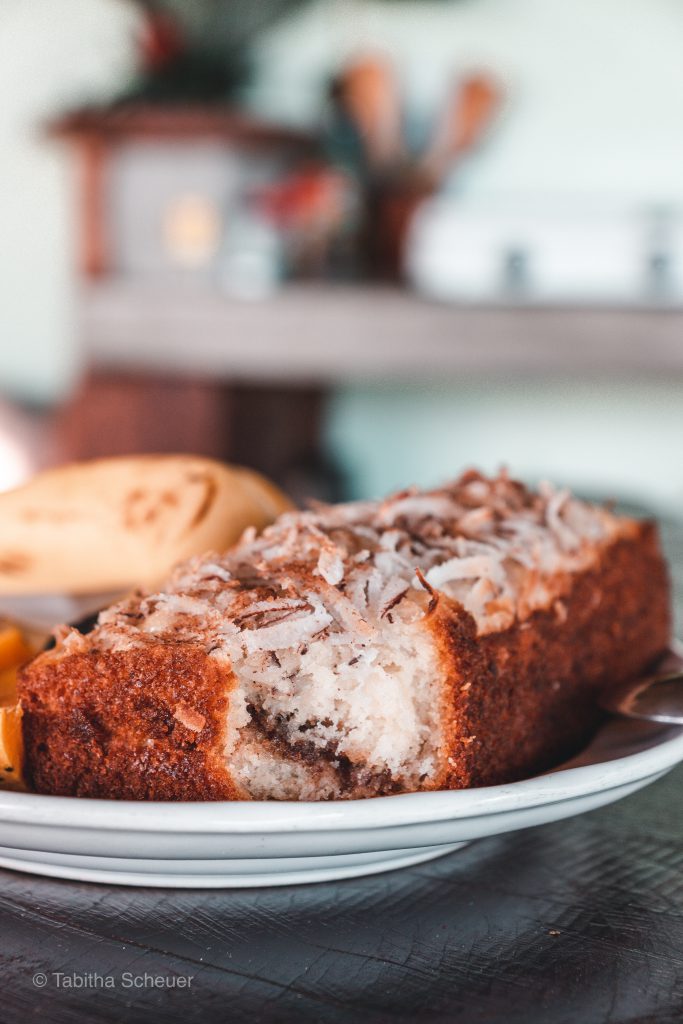 Trafalgar Falls
After breakfast, you want to see another of the island's numerous waterfalls. The Trafalgar Falls have always inspired you, which is why you go directly to them.
Already in the parking lot you can hear the tremendous rustling of the waterfalls and can't wait to finally see them live. After a small walk, you arrive at the foot of the waterfalls and are amazed by their size of 85m (Father Fall) or 40m (Mother Fall).
However, you decide not to climb to the basin of the waterfalls, but to save this for the Titou Gorge.
Titou Gorge
After spending the morning at Trafalgar Falls, you now want to use one of the many hiking trails and decide on the Waitukubuli Trail, which runs all over Dominica and links many sights. A start is in Trafalgar, not far from the waterfalls, and leads over a 5km route through the rainforest. Perfect for a varied program.
You hike, uphill, downhill, through dense rainforest and are fascinated by the surroundings. Birds, geckos and bees accompany you on your way to Titou Gorge.
Knowing that there are no venomous snakes on Dominica, you can walk your path completely fearless.
You have finally arrived 2 hours later and are longing for a cool refreshment. Titou Gorge seems to be perfect for this, because from a distance you can hear "Wow, it's cold" when people climb into the basin of the waterfall.
Before you start, you can rent a life jacket. Given that you have to swim through a dark gorge and don't know what to expect, you will accept it.
Only a few meters separate you from the rushing waterfall, Titou Gorge, which is particularly bubbling today. "Wow", you think, "what a unique experience".
Since it is already afternoon and you are tired of going back through the rainforest, you decide to take a bus to the village of Trafalgar. This costs the equivalent of €1 and will bring you back safely.
Dinner
After driving near Roseau to get to the apartment anyway, you decide on a quick purchase to prepare your dinner yourself today.
At the end of the day, enjoy the chirping of the crickets and the clear night sky before going to sleep.
Day 3 of your virtual trip to Dominica
The next day you are really looking forward to breakfast and can't wait to continue exploring the island. Today you want to go snorkeling.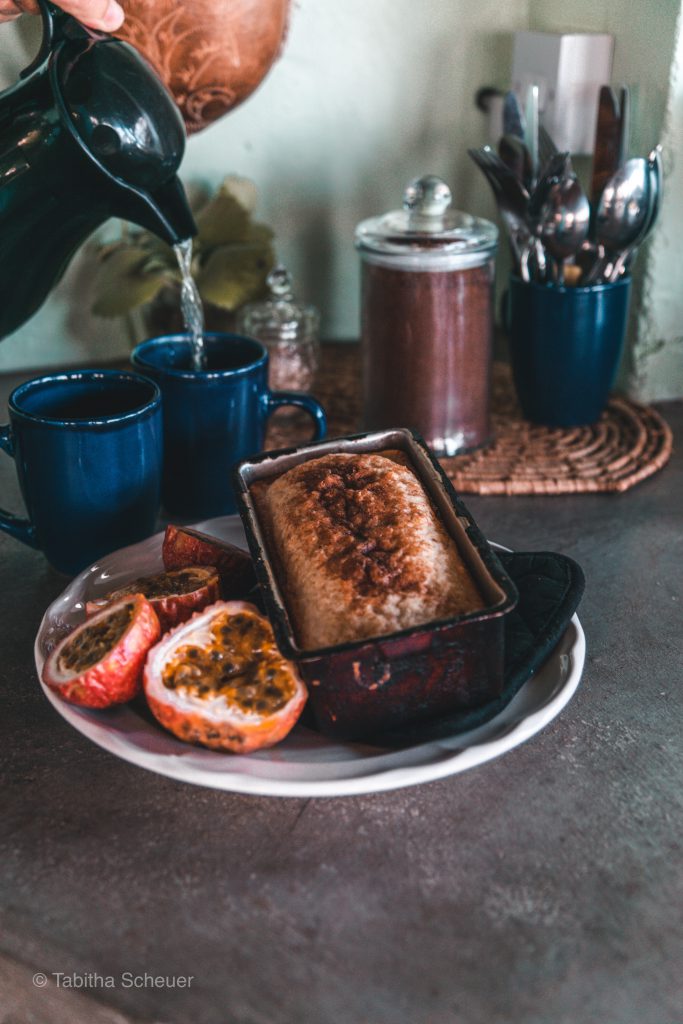 Champagne Beach
You read on the internet that Champagne Beach is a great opportunity for snorkeling. After breakfast, you want to go straight there to have the beach for you.
When you arrive at the beach you can see that you can borrow fins. Nevertheless, you want to go into the water first without having to get an impression of it.
You already know that you have to swim a few meters to get to the Champagne Reef. A reef that should feel like a real champagne bath. Because of seismic activity, small bubbles constantly rise from the ground.
You still want to swim a bit further and decide to rent the fins.
After a few hours you come out of the water enthusiastically. You were fascinated by an incredible number of fish, a beautiful underwater world and breathtakingly clear water.
You decide to relax on the beach before you want to take a look at Scotts Head Bay. Scott's Head Bay, you know, is the place where the Caribbean Sea and the Atlantic meet. In addition, you should also be able to snorkel great there. Perfect for your project today.
Scotts Head Bay
When you arrive, you start out on a small path. From there you have an impressive view of Dominica and you can even see Martinique. So beautiful!
However, you cannot really spend a lot of time here, and it is still relatively early. So you decide to go down and snorkel again. Because the bay is very calm, you go swimming without fins.
Unbelievable what this maritime world has to offer.
Evening
Today you are just exhausted, but happy. You have experienced a lot in your three days on Dominica and are sure that you will come again.
You collect your luggage in the apartment and end the trip.
I hope you enjoyed this virtual trip to Dominica!
If you just don't want to let go of Dominica:
Liked this post? Pin & Share it with your friends!