Dominica is a small island in the Caribbean with incredible mountains, rivers, lakes, jungle, waterfalls, wildlife, and – of course – beaches. Dominica is one of the most underrated islands in the Caribbean, but a true gem. Read this post to discover the top 20 things to do on Nature Island.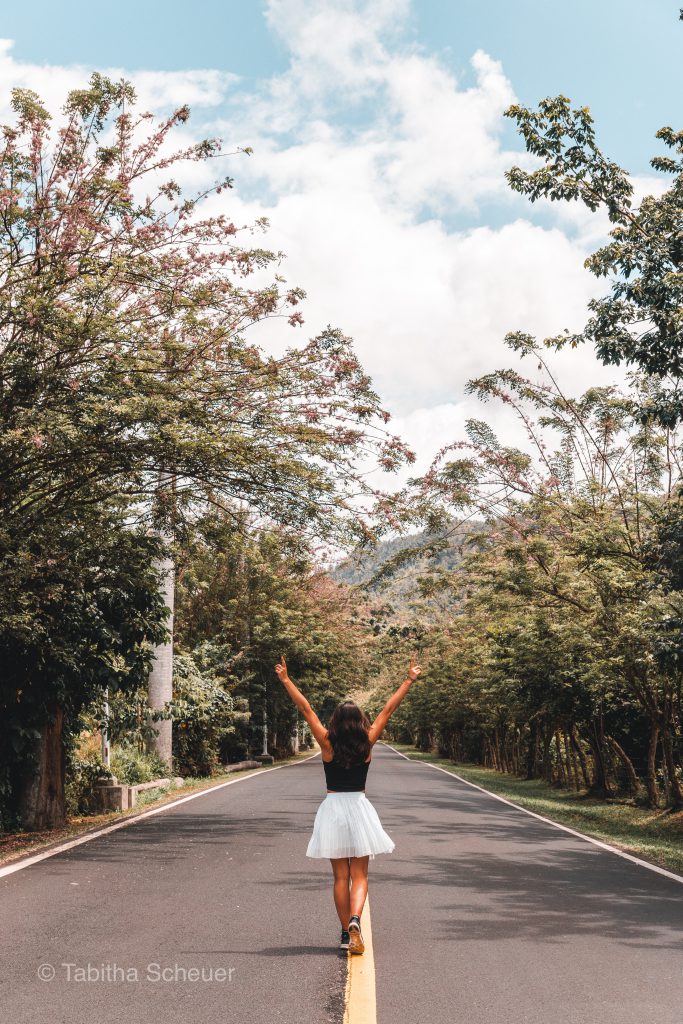 Top Things to Do in Dominica
1. Hiking
Hiking is absolutely one of the best things you could possibly do in Dominica. There are more hikes on this tiny island that I can even count. The most famous trails are called Waitukubuli Trails. You will find them pretty much everywhere. Some cost an entrance fee while others are completely free.
I advise you to research your trails beforehand, because some are more easy family hikes whilst others are challenging routes for experienced hikers.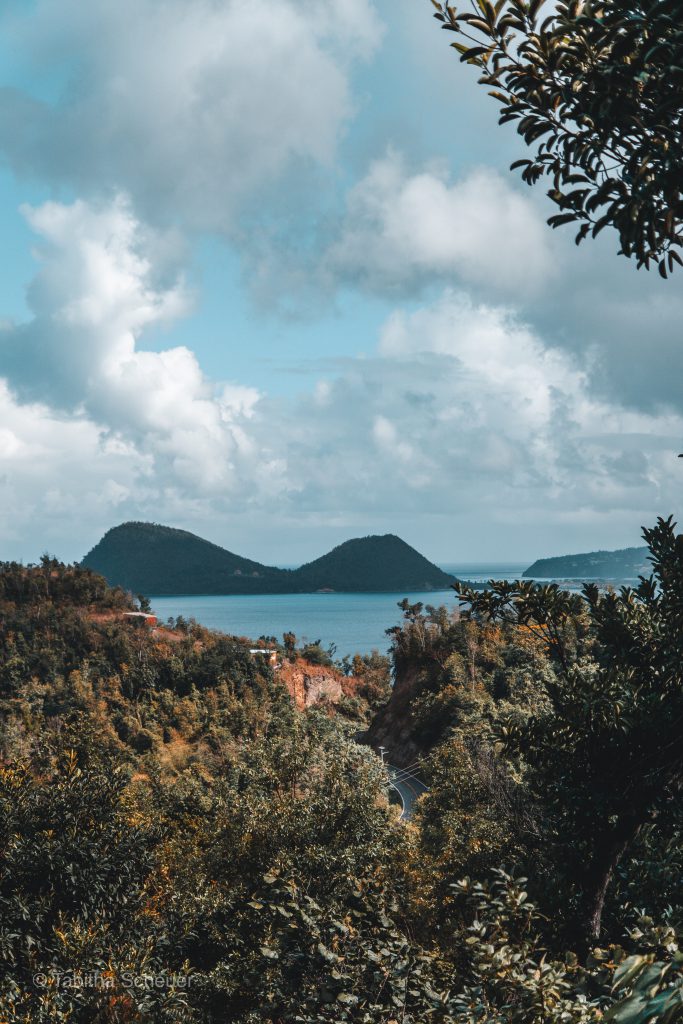 2. Snorkeling & Scuba Diving
Actually, Dominica has some of the best snorkeling and diving spots in the Caribbean.
On the west coast, you can find numerous dive shops and a number of hotels having their own shops, offering special deals for those staying with them.
3. Visit a waterfall – or two
Dominica is home to a huge number of waterfalls. Actually, you will much likely see many just off the road, but in most cases, a bit of hiking will take you to the more impressive waterfalls.
4. Enjoy a day at the beach
Dominica may not be known for its beautiful beaches, but that does not mean that Dominica doesn't have any. You can even find white sands and turquoise waters besides hidden coves and secluded bays. Did you know that some of Dominica's beaches were used for the Pirates of the Caribbean movies?
5. Champagne Reef
Have you ever wondered what it feels like to swim in Champagne? Now is the chance to find out! On Champagne Beach, underwater volcanic activity make up for the typical bubbling water you will find at Champagne Reef. It is a very popular spot for snorkeling and scuba diving.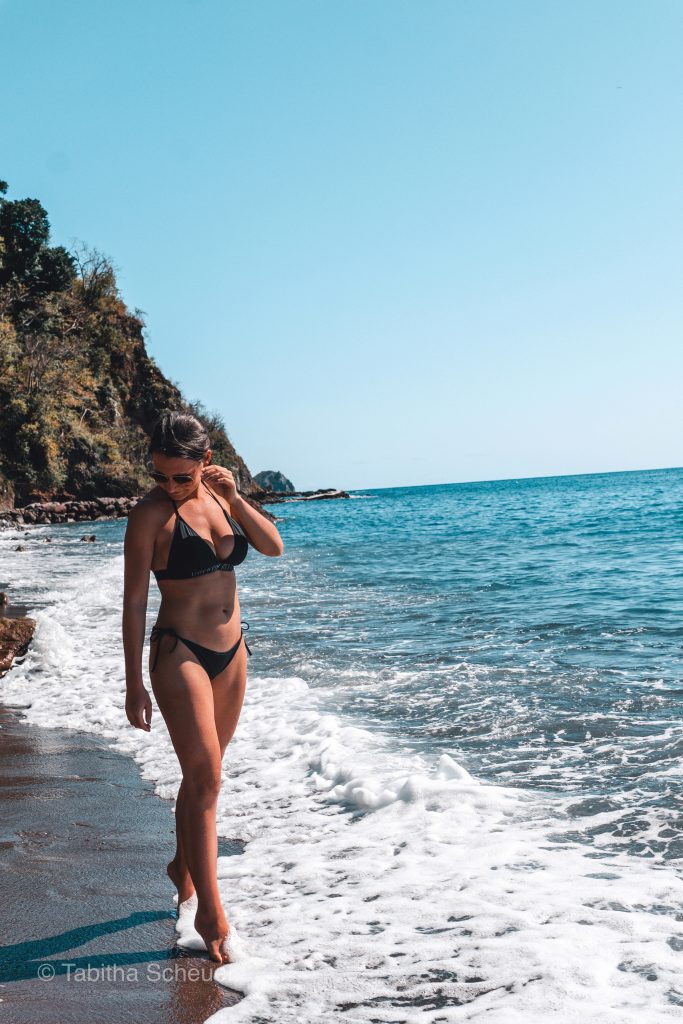 6. Whale watching
The west coast is home to a pod of sperm whales. And did you know that Dominica is the only place in the world where you can see whales year round?
7. Boat trip on the Indian River
The Indian River is the only river that you can ride a boat upon. So take a relaxing ride and se the abundance of wildlife. Trips will start near Portsmouth.
8. Relax in Sulphur Springs
The town of Wotten Waven is known for having numerous springs you can visit and bath in. You will also find some on the Boiling Lake hike and just outside the town of Soufrière.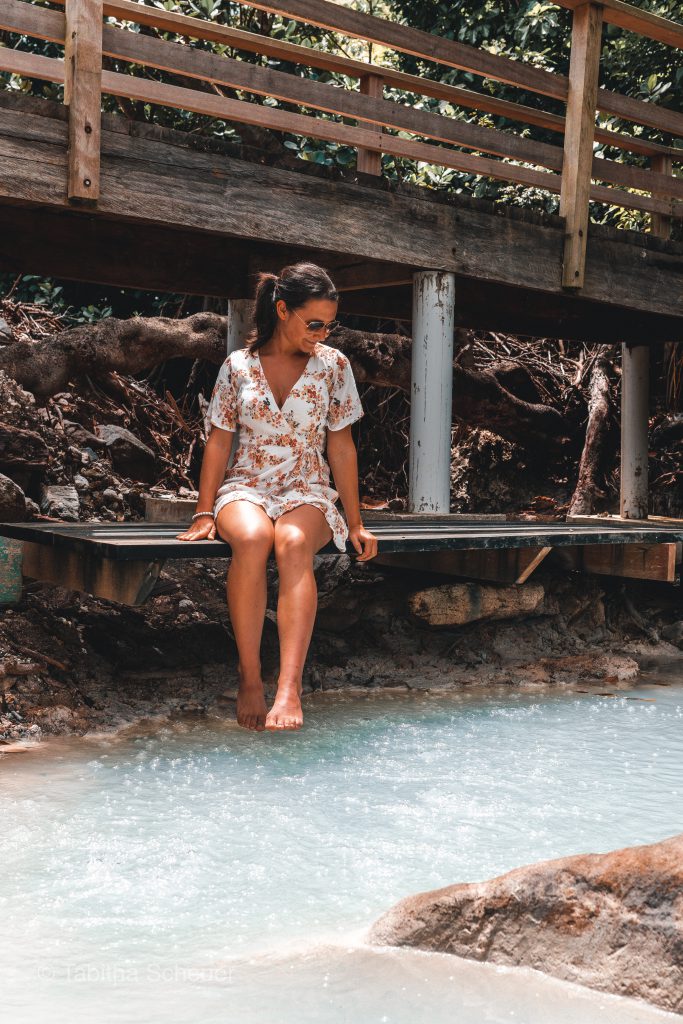 9. Hike the boiling lake
Speaking of the Boiling Lake, this is a top hike in Dominica. The Boiling Lake is the second largest worldwide and the hike takes you to the top of a volcano to see the famous hikes. The hike will take 6-7 hours, so you shouldn't go after 10am.
10. Northern Loop Driving Tour
I would strongly recommend hiring a car during your time in Dominica, because this way you are simply more flexible and can explore the island in a better way. It is also okay if you want to rely on the local bus system – which works perfect – but to drive around the island is an experience itself.
A car will give you more freedom and you have the chance to do the Northern Loop, a driving tour from Portsmouth to Calibishie.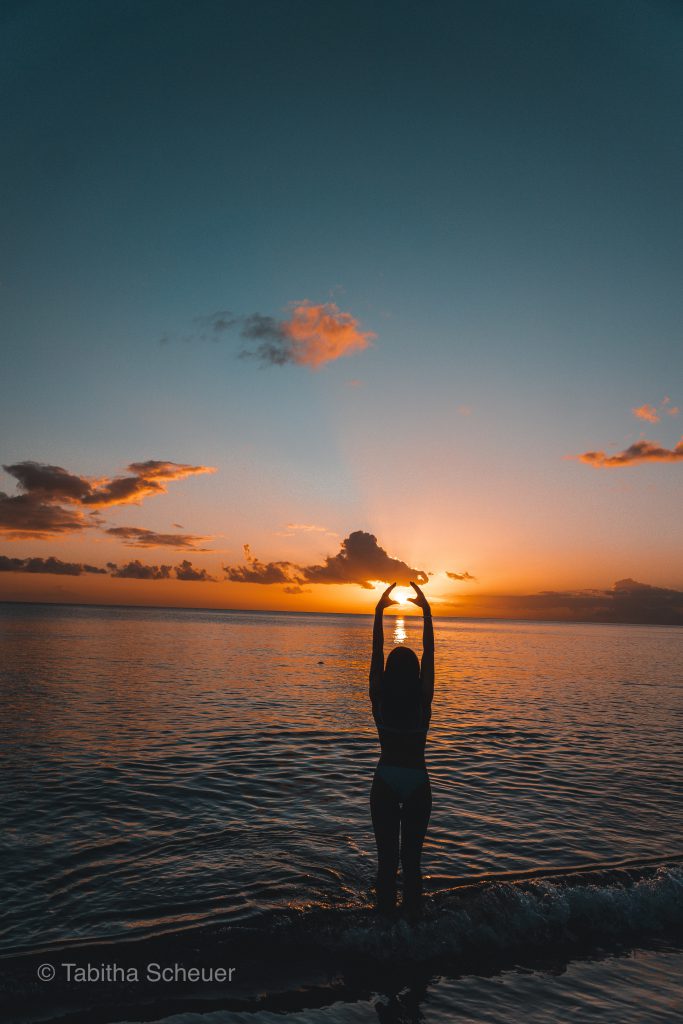 11. Spend some time in Dominica's capital city, Roseau
Roseau appears to have been stuck in time; with narrow streets, colorful wooden buildings and fish markets everywhere.
12. Canyoning
Canyoning is a popular experience in Dominica and is a fun way to see some unknown spots alike. You will climb up waterfalls, do some hiking, and swim through rivers.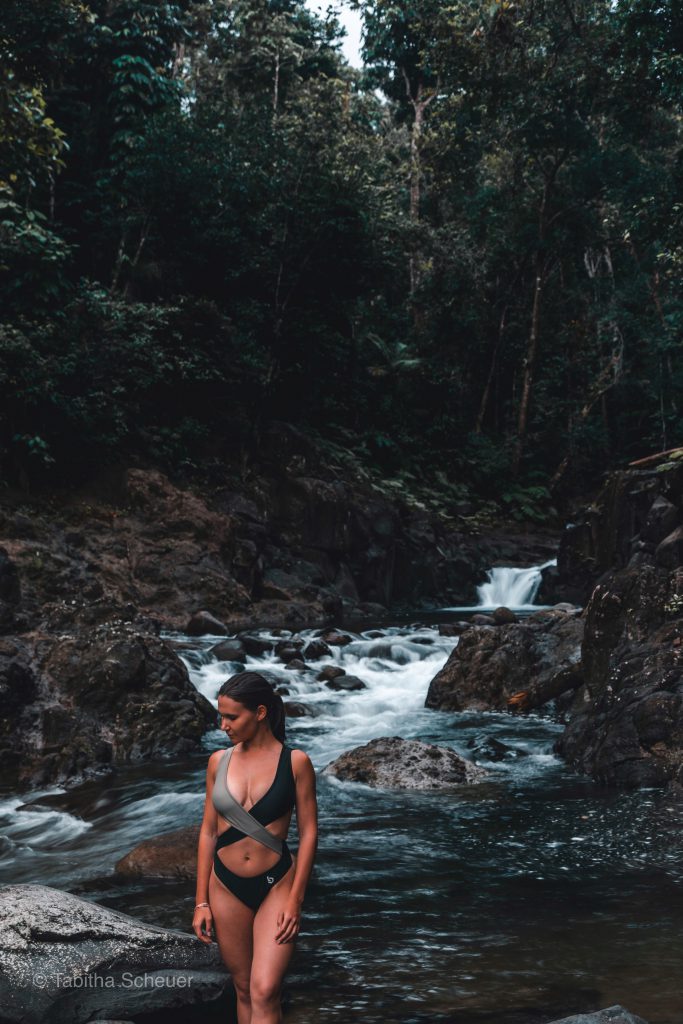 13. Scotts Head Bay
Scotts Head Bay or Scotts Head Peninsula is another popular spot in Dominica. It is the point where the Atlantic Sea and the Caribbean Sea meet. On good days, you can even see Martinique from the top of the headland. Plus, the marine reserve is a great place for snorkeling.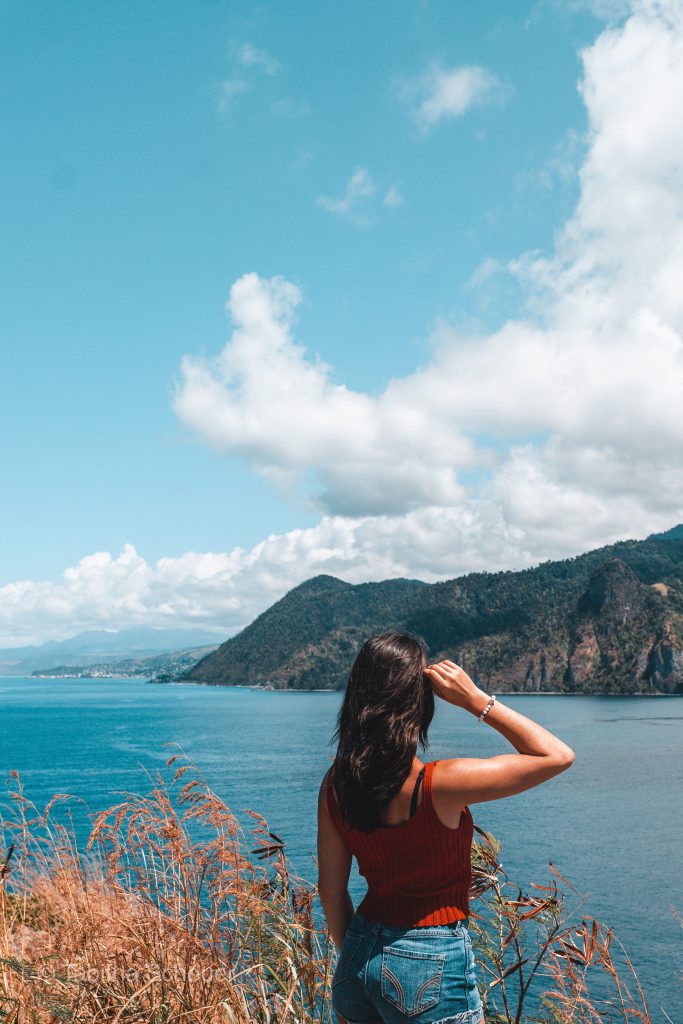 14. Visit the Kalinago Territory
As already stated here, the Kalinago are Dominica's indigenous people. A visit here will give you a glimpse into their culture, art, and daily life.
15. Turtle Watching
Rosalie Bay is the perfect place to witness the fascinating ritual of hatching turtles. Unfortunately, we were not able to see this during our visit, but we heard that it's usually between March and May.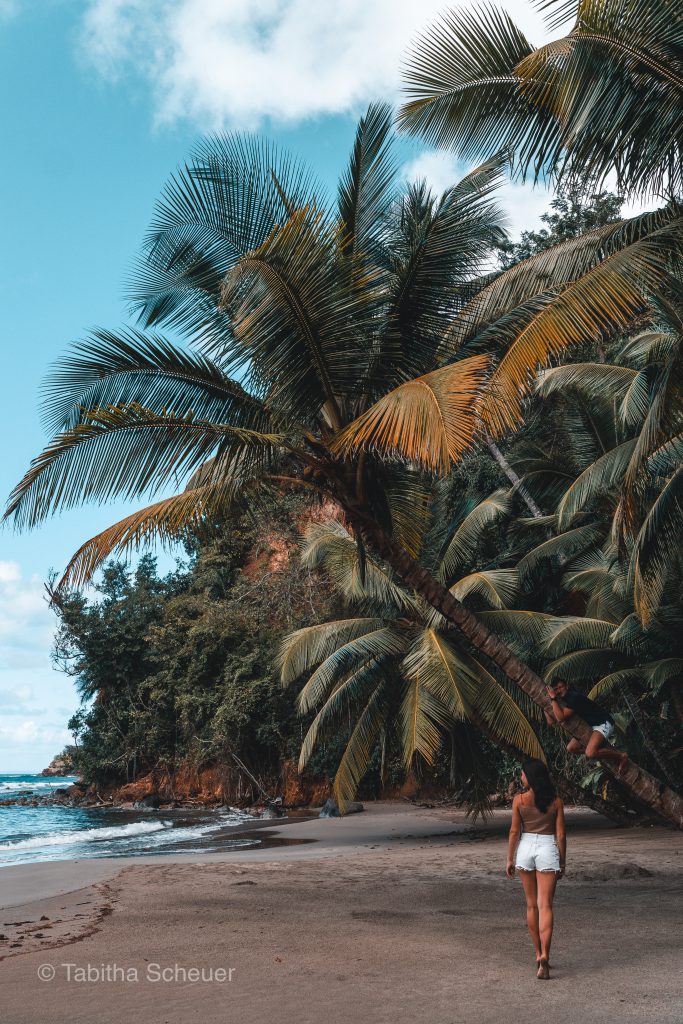 16. Swim through cold water in a gorge
Titou Gorge is one of the most famous attractions in Dominica. It is a waterfall hidden in a stone gorge. To see Titou Gorge, you can park in a parking lot directly in front of it or hike a part through the rainforest and then refresh yourself in the cool water. Before that, however, you have to swim through a dark gorge.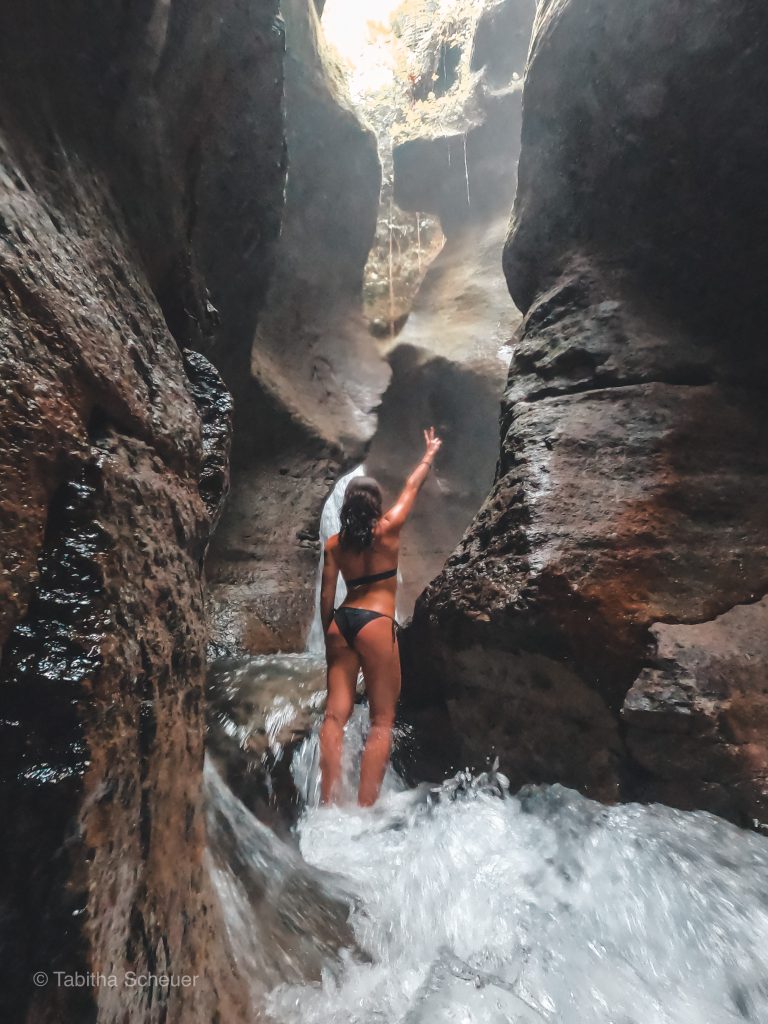 17. Admire the biodiversity of the rainforest
Dominica is one of the greenest islands in the world and is called "Nature Island" for a reason. In the Dominican rainforest, you can admire an incredible number of different birds, plants and animals. It's best to take your time when you walk through the rainforest and suck in the fresh air whilst being wowed by the beauty of our planet.
18. Discover the local kitchen
The food in Dominica is less European than on the neighboring islands of Guadeloupe and Martinique. So you won't find many "big" restaurants on Dominica, but rather small stands that offer delicious food at certain times.
19. Ride a bus – even once
The Dominican bus system is a little different than we may be used to, but it works perfectly! You actually just stand on a street and wait for a small white bus. This will most likely stop right away and take you with you, but you should first ask if it is going in the right direction. The driver will let you out where you say "stop".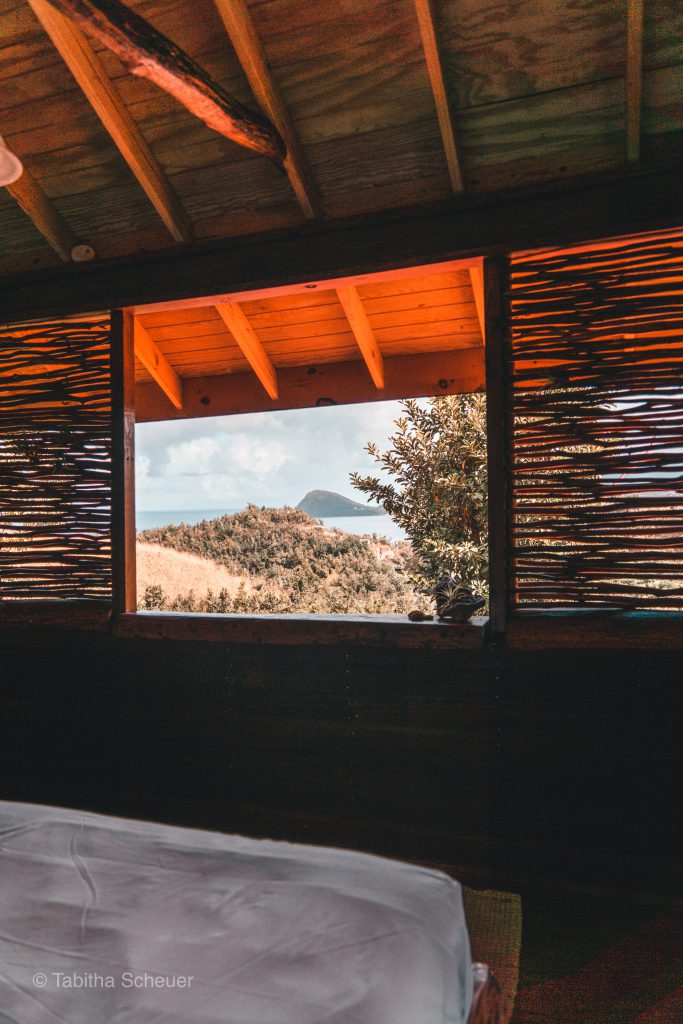 20. Try to live in an "open space" apartment
Nowhere else in the world is it more convenient to live in an open space apartment than on Dominica. Awakened by sunshine and twittering birds to cool winds at night. There is no better way. Here you will find our apartment, which was really perfect!
Related: Dominca Travel Diary.
Liked this post? Pin & Share it!