Often you do not spend two weeks on an island or plan an individual trip to the Caribbean, but visit these beautiful islands as part of a cruise. Therefore, today it should be all about what things I would definitely recommend on the beautiful island of Dominica that you can do in one day.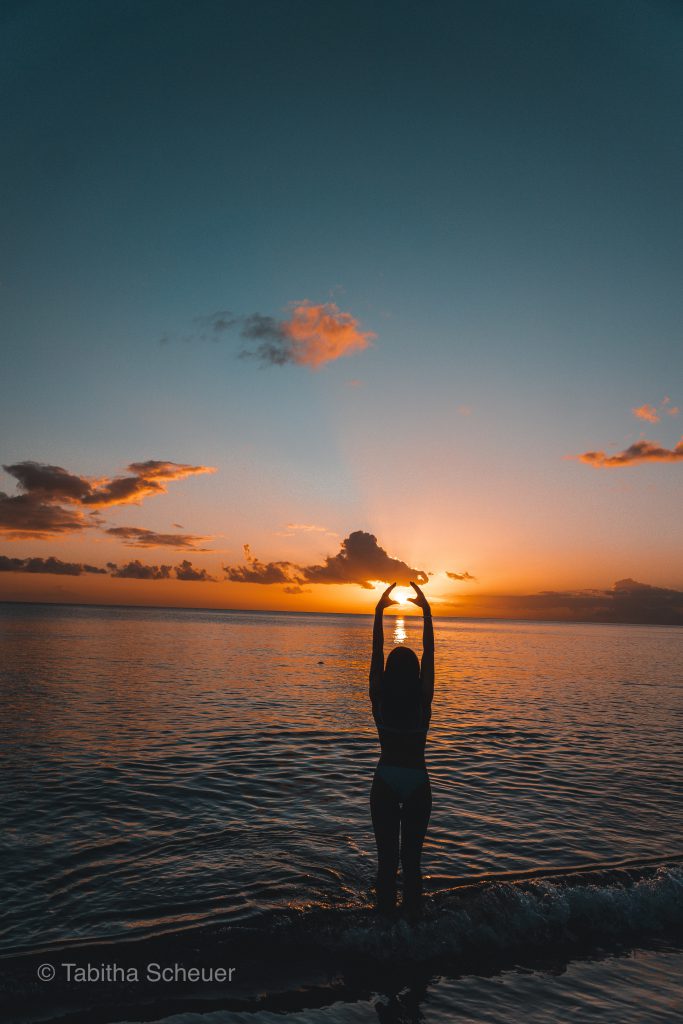 What to do during a day cruise to Dominica
Most people go to the Caribbean in search of sun, white sand, calm waters and Dominica often catches many visitors by surprise. With black sand beaches, lush rainforest and hillsides, the beauty of this fascinating island is more rugged than nearby islands like Saint Lucia or Barbados.
However, those who make the trip are rewarded with an adventurous getaway full of hiking, hidden waterfalls, snorkel spots and so much more.
Here are some of the best things to do in Dominica.
Roseau, Dominica's Capital City
Dominica's capital city, Roseau, seems to be stuck in time. Since you will arrive nearby anyways, it's worth exploring. If you haven't booked a private driver or tour guide, I'd advise you to take the bus. Yes, the bus. The Dominican bus system is actually really good and well developed. Buses run from Dominica to the east and west coast, but there are no fixed times. Just go to a bus driver and ask them where he's going to drive.
Trafalgar Falls
The Trafalgar Falls belong to the Morne Trois Piton National Park which is a UNESCO World Heritage Site; thanks to sprawling valleys, hot springs, freshwater lakes, and five different volcanos.
Whether you decide to rent a car for the day, book a driver or go by bus, you can easily reach the Trafalgar Falls.
When you arrive, sit back and soak in the scene, or get adventurous and climb over the boulders at the base of the falls and jump into the pool at their base (yes, it's possible).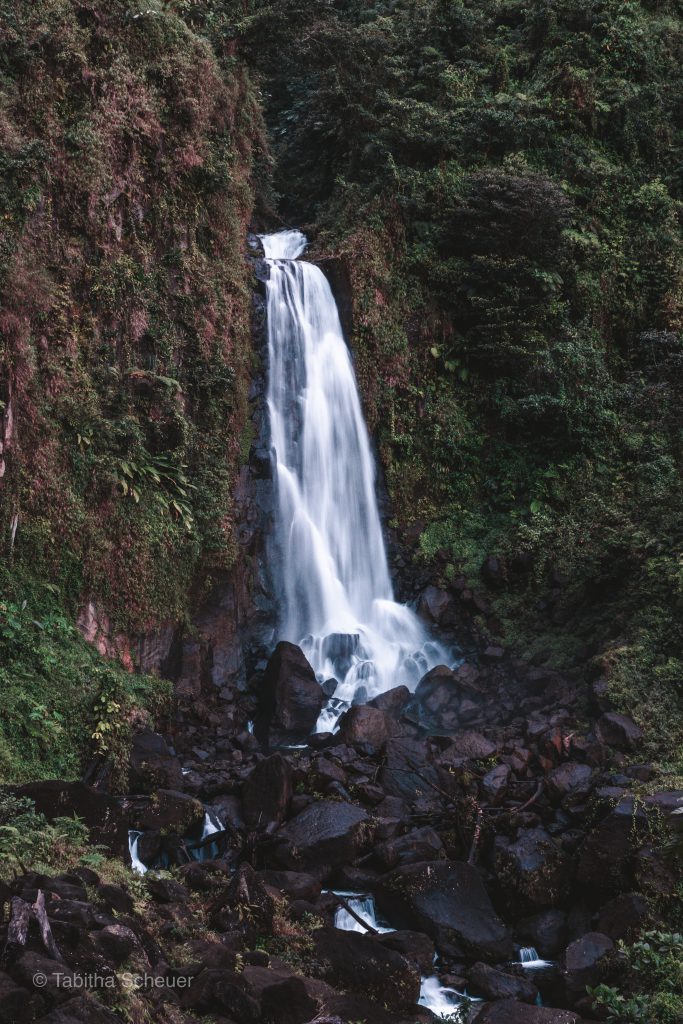 Emerald Pool
For those who don't want to take the adventure and climb over the boulders at the base of Trafalgar Falls, head over to one of the most beautiful waterfalls that Dominica has to offer: Emerald Pool.
This waterfall is easy to reach and flows into a large pool that is perfect for swimming and relaxing.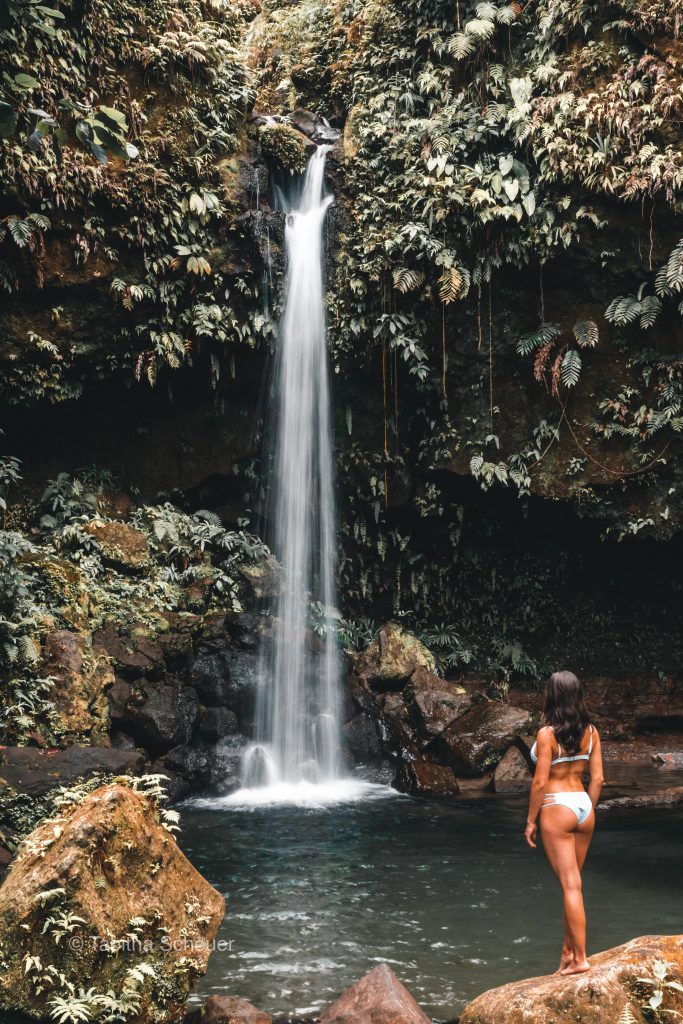 Champagne Beach & Reef
After enjoying the waterfalls and lush nature of Dominica, it's time for some snorkeling! Champagne Beach and Champagne Reef are perfect to end your day cruise to Dominica.
Ever wondered what it's like to swim in Champagne? Champagne Reef is known for seismic volcanic activity and bubbling bubbles in clear sea water.
To get to Champagne Reef from Champagne Beach, you have to snorkel a few meters, because Champagne Reef is located directly on the stone coast. However, it is an easy route from the beach to the actual reef. By the way, you can rent snorkeling equipment here.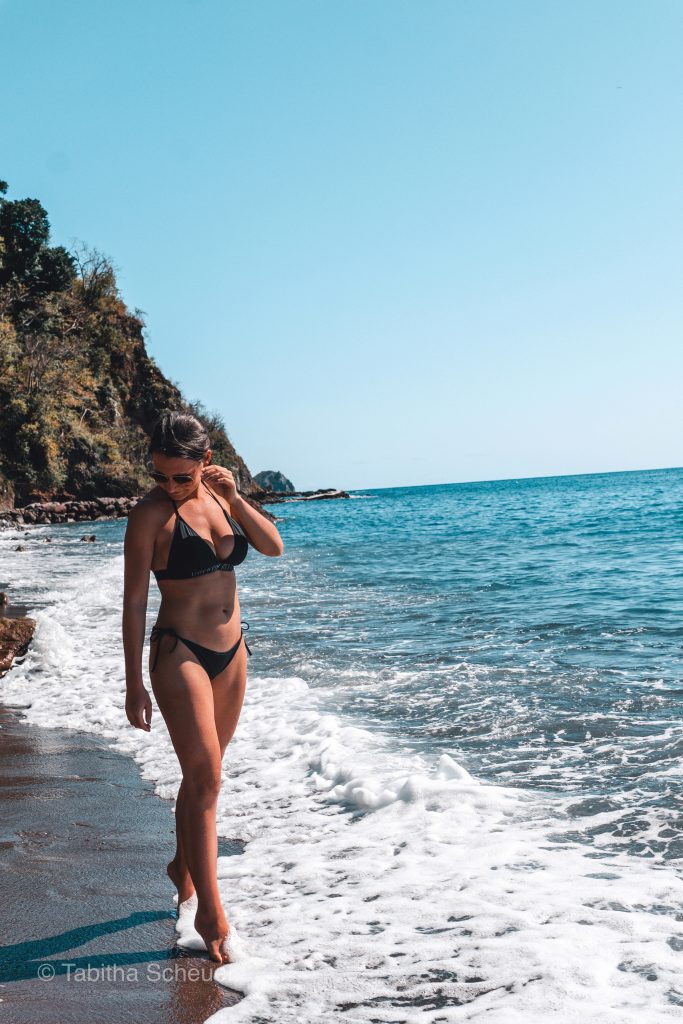 Staying in Dominica for a longer period of time?
You could also read Florian's virtual trip to Dominica!
Found this post helpful? Pin & Share it!