Paris consistently ranks as one of the most visited cities in the entire world. I mean, if you take a look at this incredible city, you quickly understand why. Paris is an addictive city. And if it is your first visit, you will definitely want to come back soon. In this article I will show you ten things that you should definitely have experienced in Paris.
10 Things You Have To See & Do When In Paris
If it's your first visit to Paris, it's easy to lose track of things. What things should you really look at? How do I best plan my time?
If you feel more confident with a plan, check out my Paris Itinerary here.
So, let's get started with the top things you should see when in Paris!
La Tour Eiffel / The Eiffel Tower
Could it be more obvious? Probably not. But in spite of everything, a trip to Paris is nothing without a visit to the Eiffel Tower, a crepe at a nearby stand and a short walk with a view of this breathtaking work of art.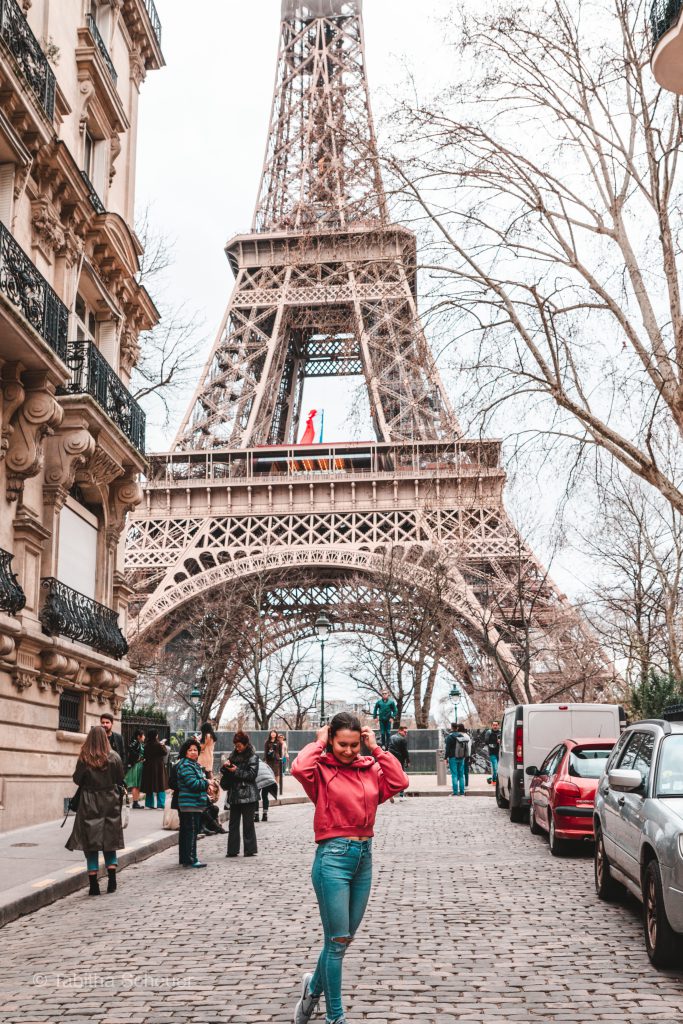 Check out the 13 secret spots to view the Eiffel Tower.
Arc de Triomphe
The Arc de Triomphe is impressive, through and through. The size of the triumphal arch surprised me absolutely and at the same time amazed me. If you go up to the observation deck, you can even see all of Paris.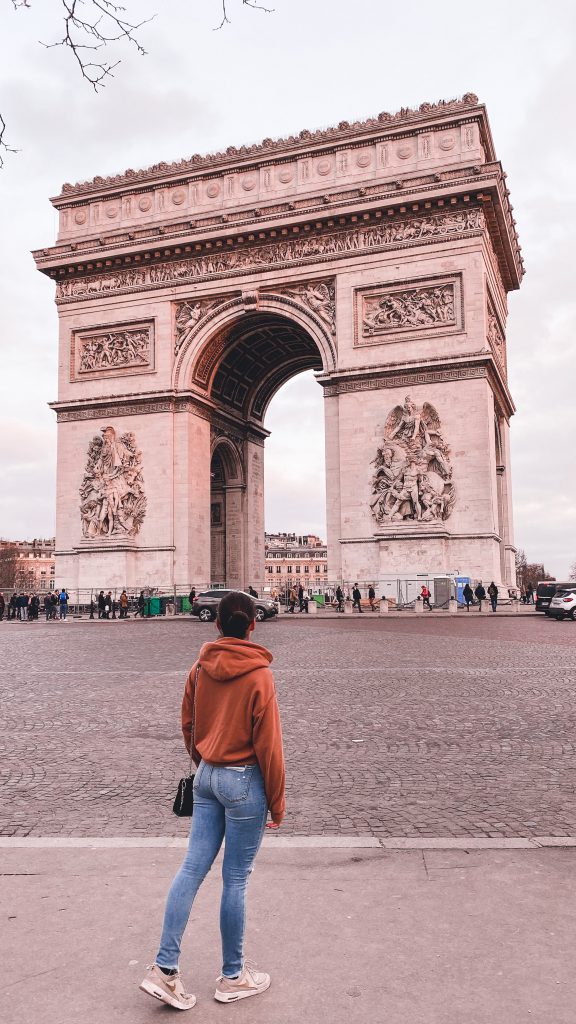 Le Louvre
The Louvre is the world's largest museum and houses so much more than the Mona Lisa.
Originally, the Louvre Palace was a fortress, but as time went on it was expanded considerably and recommissioned as a museum.
It's a 100% can't miss, even if you're not into arts.
Notre Dame de Paris
Unarguably one of the most beautiful churches in the whole world. Unfortunately, this church burned in 2019 and is still under reconstruction. Nevertheless, it is worth a visit; even if the shell just gives an idea of how beautiful this church must be.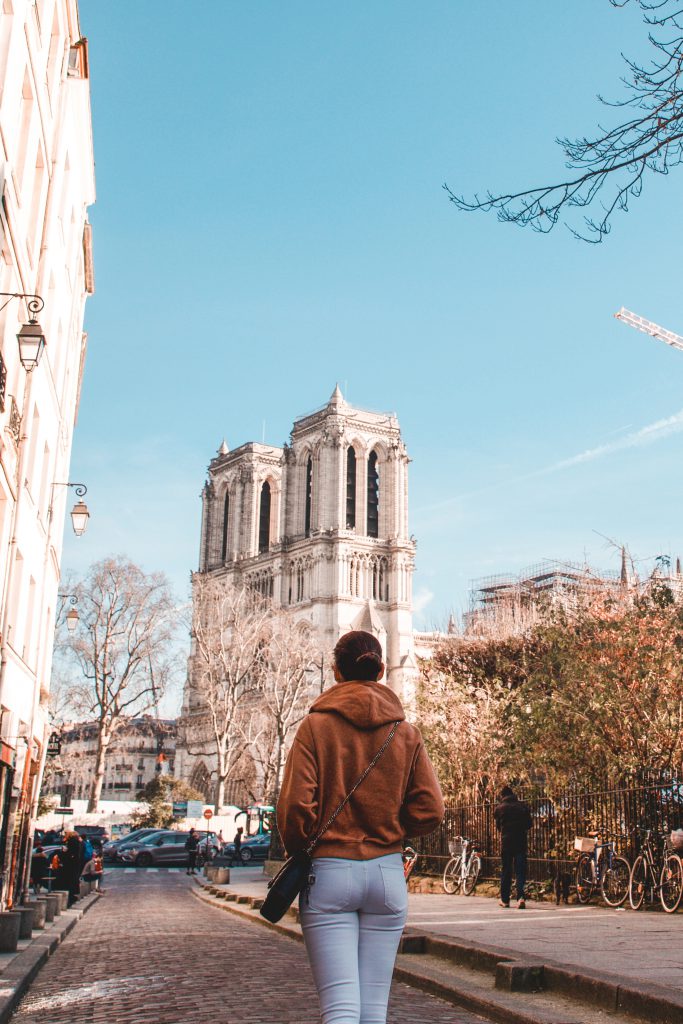 Palais de Luxembourg
Palais du Luxembourg previously served as a royal residence, but now houses the French Senate. This palace only offers tours by reservation, but most people only visit the grounds.
The grounds are made up of over 60 acres of perfectly maintained lawns, flowers, statues, and water feature whereby gardens are open year-round and are free to tour.
Hôtel des Invalides
The Hôtel des Invalides once was created to solve the problem of what should happen to homeless, unemployed or wounded soldiers after a war.
Nowadays, the Hôtel des Invalides is a museum where you can learn about France's past.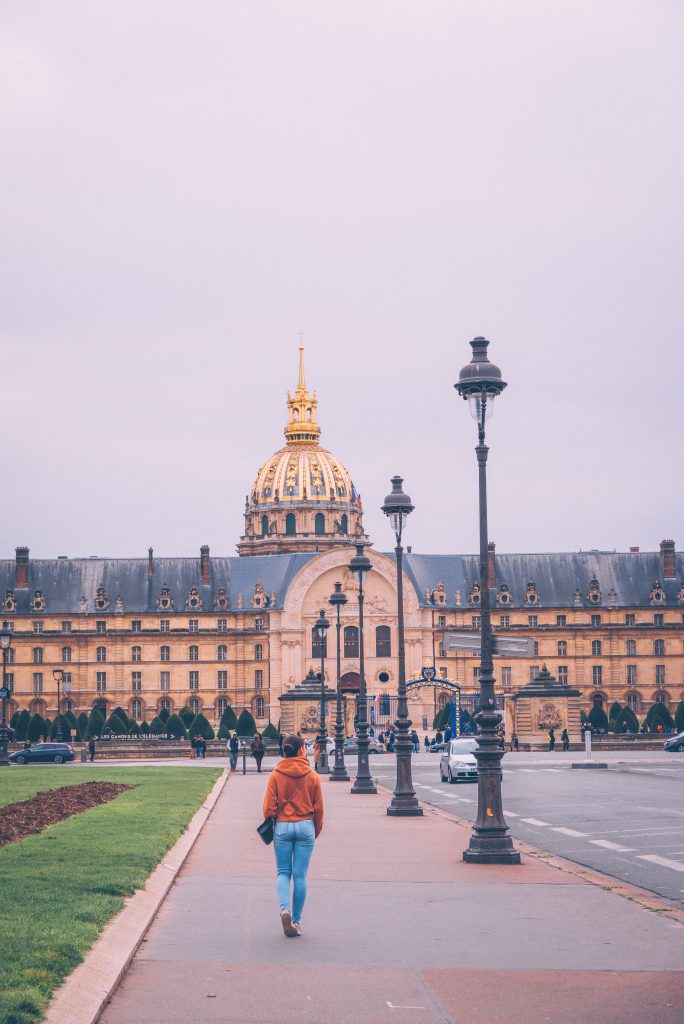 Sacre Coeur
This church is supposed to represent Jesus' love for all human kind and can even be admired from afar, because you can already recognize the Sacre Coeur from the city center.
Galeries Lafayette
At least once you should have visited the Galeries Lafayette. A huge department store right in the heart of Paris, with everything your heart desires. Especially at Christmas time, there are many tourists who want to take a picture of the famous Christmas tree.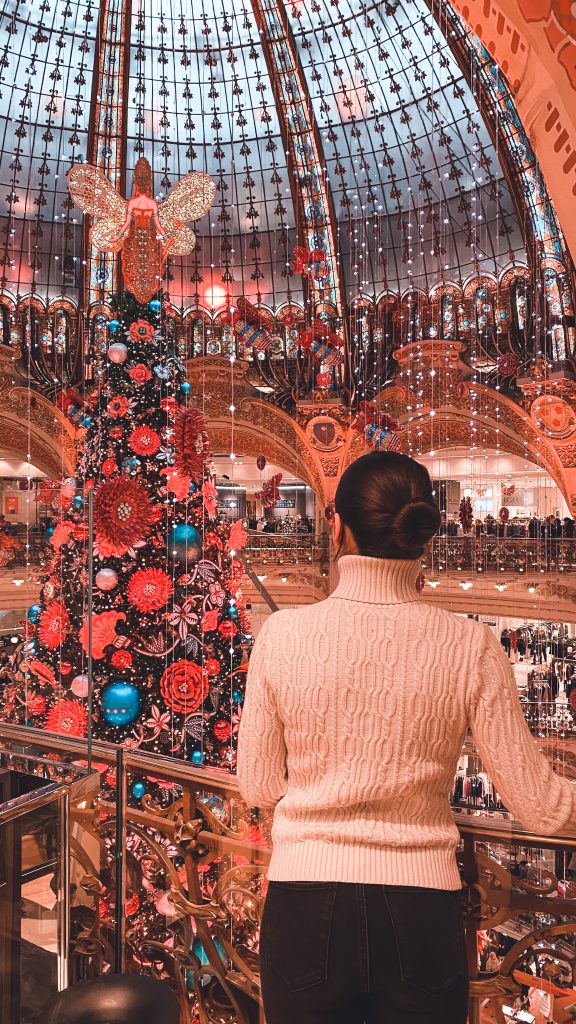 Evening at the Trocadéro
The Trocadéro is one of the most famous places to see the Eiffel Tower. From there you have the best views if you want to watch the wonderful glow of the Eiffel Tower in the evening.
Indulge on French Pastries
Nowhere are there better croissants, macarons and eclairs than in Paris. So you should use the time and enjoy some of the goodies.
Related: How to spend one day in Paris.
& more:
Liked this post? Pin & Share it!