Venice is considered to be one of the most romantic cities in the world. The magic of a romantic getaway – or even a family vacation – in Venice can put a serious damper on your wallet if you fail to do your research prior to arriving.
I know that sorting through all of the resources and information available on the Internet can be a daunting task. Hence, I created this blogpost to saving money in Venice for you. To prepare best, enjoy my Venice Itinerary here.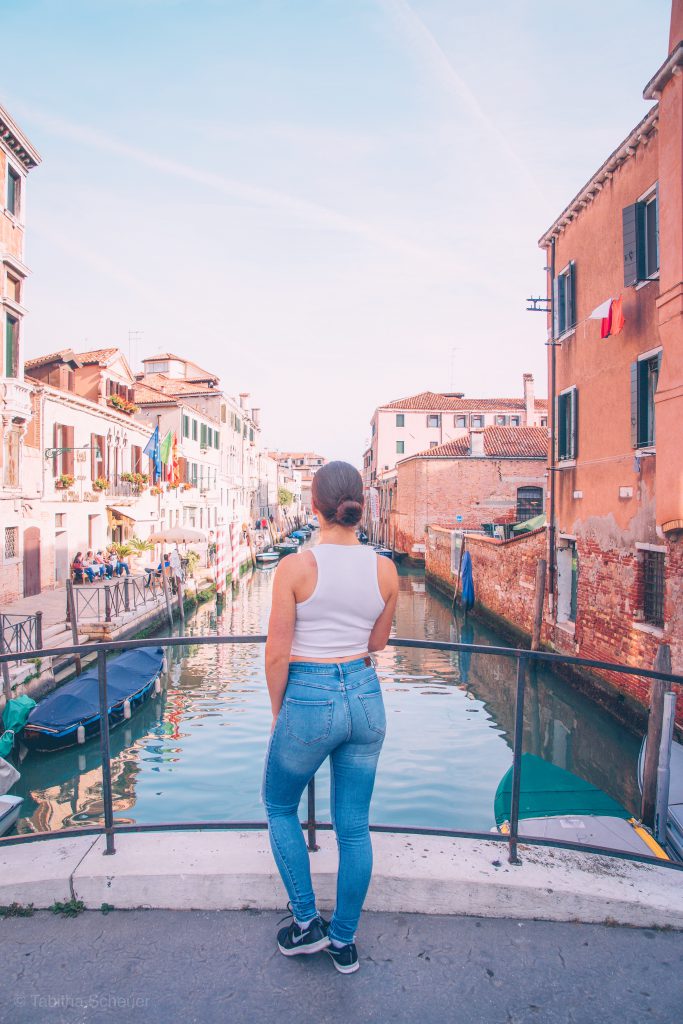 Accommodations
Especially hotels can get really expensive in Venice. During the high seasons, prices double or triple easily. If possible, I highly recommend you book your stay well in advance.
We stayed in a calm and quiet Airbnb right in the heart of the city. As we knew that we would only stay in the room for sleeping, we didn't book a whole apartment but a single room. Click here for a €30 discount on your first stay with Airbnb. Expect to pay around €80-100 per night though.
Another way to save lots of money is to book an accommodation outside Venice and take the train to Venice City. Many people live in Mestre which is only a 15 minute train ride away from Venice.
I'd recommend to spend the extra money on a Airbnb in Venice instead of Mestre, because this way you get to experience the beautiful atmosphere in the evenings. You can, of course, enjoy a wine, or a drink and take a relaxing walk back 'home', instead of being forced to leave the city when the last train departs.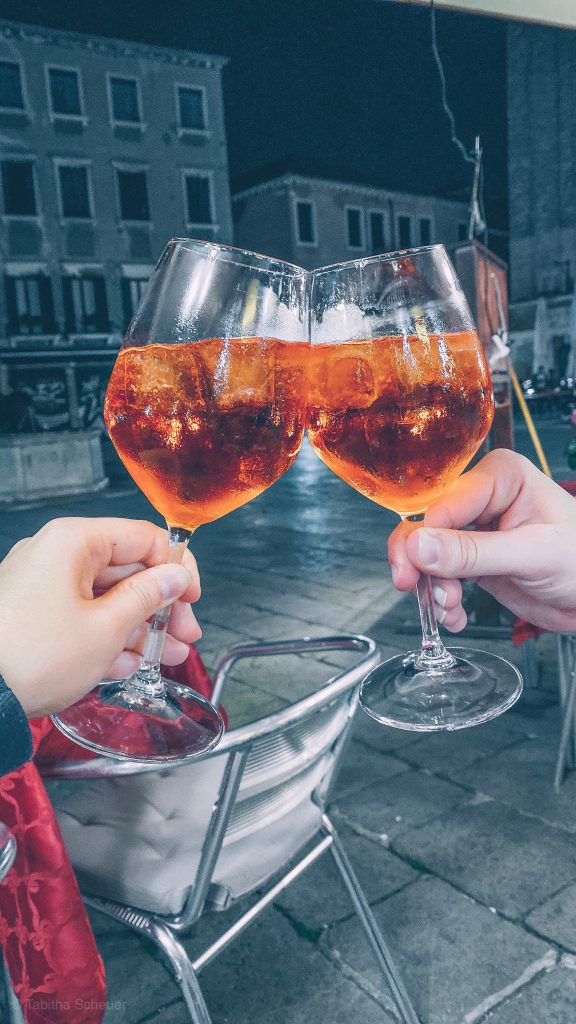 Affordable Tours in Venice
Failing to book your tours ahead of time can be costly. While it's generally best to book most tours and activities in person in many destinations around the world, it's quite the opposite in Venice. I'd recommend to plan your desired itinerary beforehand. Decide which tours you want to take, then book them online.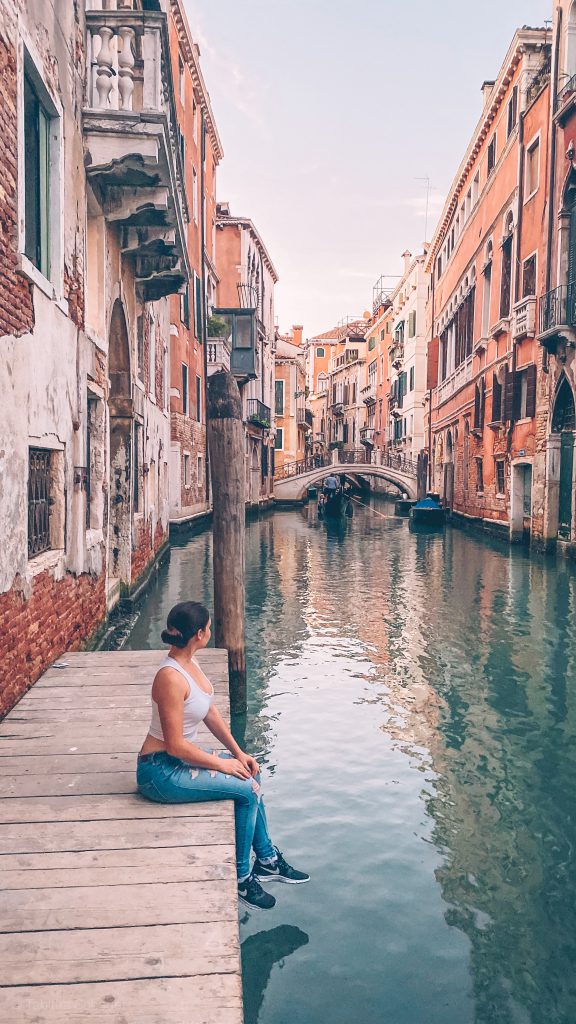 If it is your first visit in Venice, and you'd like to get a feeling of how a day in Venice can look like, check out my itinerary here.
Vaporetto instead of a Gondola
In 'normal' cities, you'd expect subways, buses, trains… In Venice, there are vaporettos. Vaporettos are water buses, which bring tourists and locals through the various channels to their destination. The network is well developed, so you can save not only a lot of money but also a lot of time.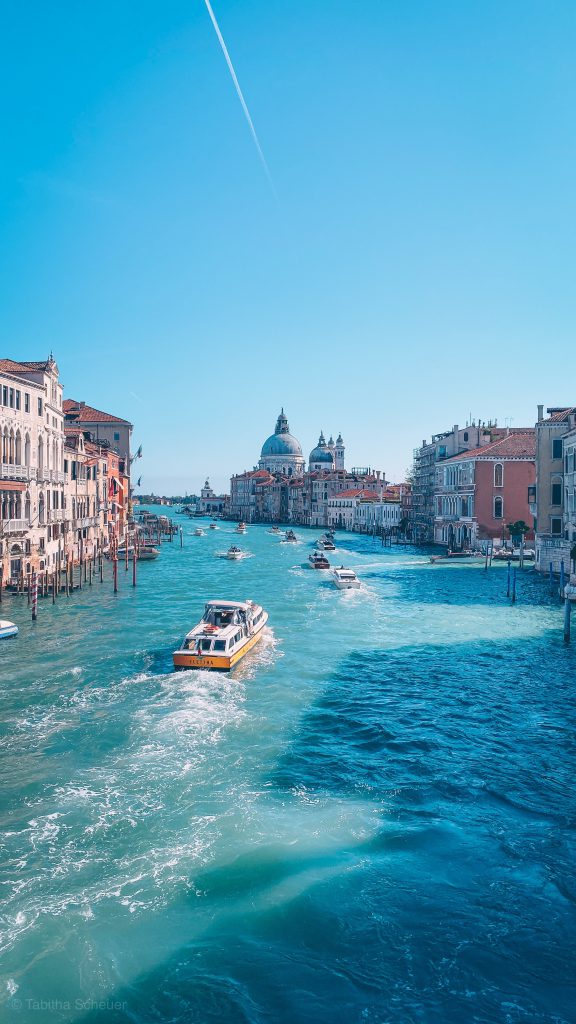 A day ticket costs around €20 per person, while a single drive would set you back €7. Hence, if you're willing to use water buses, a day ticket would be the better choice.
However, I should tell you that the Vaporetto is not as romantic as a Gondola.
Basilica di San Marco | St. Mark's Cathedral
While the Doge's Palace and various museums cost admission, St. Mark's Cathedral – Basilica di San Marco – is free.
Fondaco dei Tedeschi
Located near Rialto Bridge in Venice, known for the high quality, but also expensive products: Fondaco dei Tedeschi is a pompous department store.
While the products may be expensive, the view from the roof is completely free. A good alternative to the campanile of St. Mark's Basilica, where you have to pay €8 entrance fee.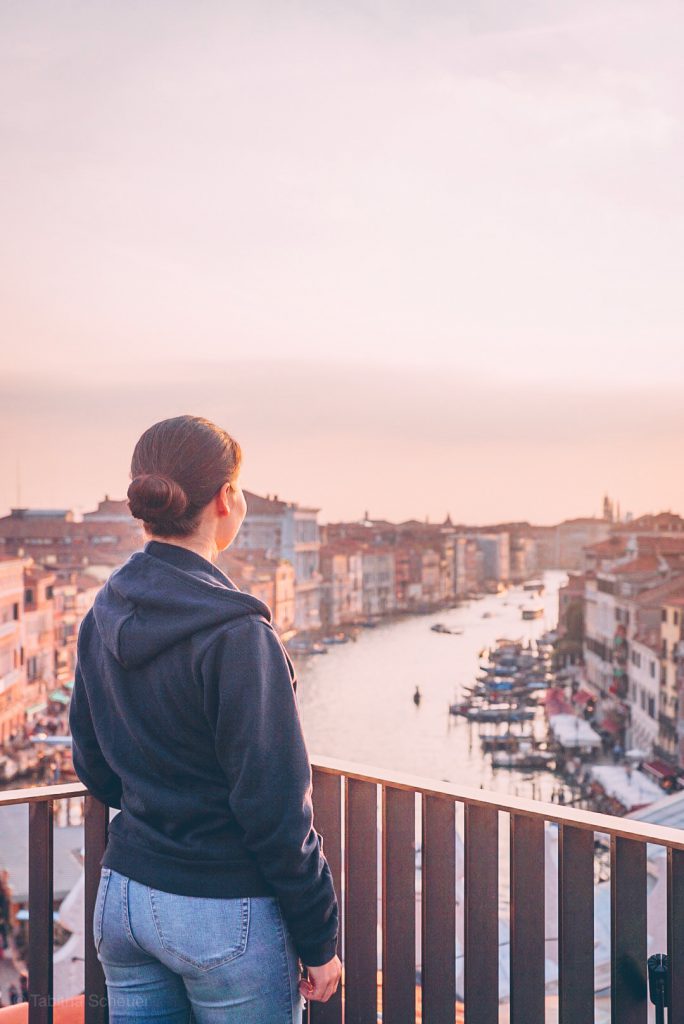 Dining in Venice
STAY AWAY FROM TOURISTY AREAS. You will never see a Pizza as expensive as at Piazza di San Marco. Also, put away the tourist guide book that recommends places. Don't be fooled by the big tourist traps.
Restaurants off the beaten path
If you are going on a walking tour discovering the hidden corners of the city you will sure find a good place to eat with reasonable prices.
Another alternative – when staying in an Airbnb – would be to cook your own meals in an apartment in Venice.
Recommendations
The district 'Dorsoduro', especially the Campo Santa Margherita is a popular place where locals tend to eat. Campo Santa Margherita is surrounded by bars and Osterias where you can grab some bruschetta and Aperol spritz vor only €3. It's a lively place I enjoyed a lot. For more information on where to eat or drink, read my Food Guide by clicking here.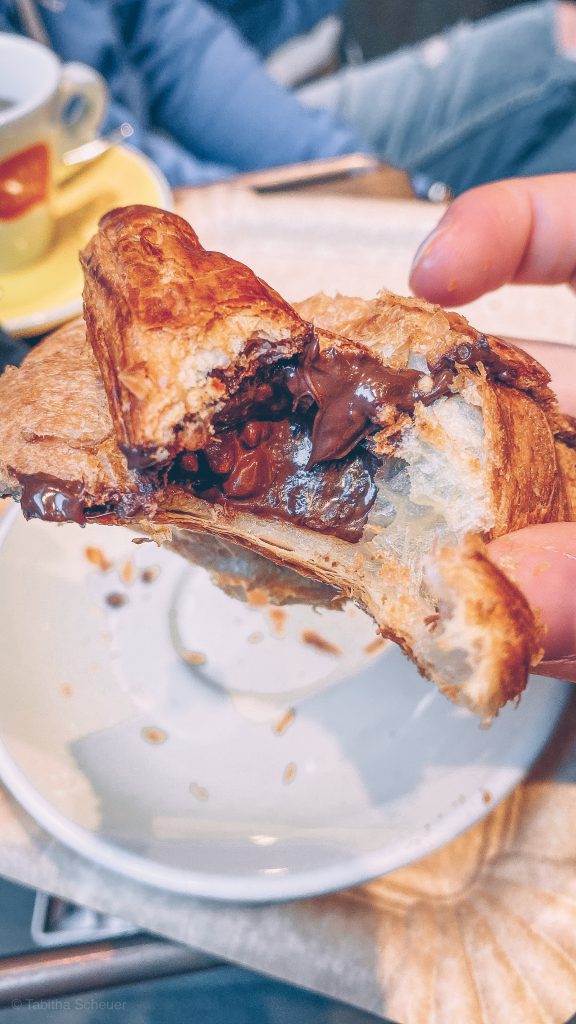 To sum it up, I guess that most people spend far more money than they need to. A trip to Venice can be done on a budget.
Sharing is caring! Pin this post to one of your boards.