Milan is known for being Italy's fashion capital and is a very popular destination for a weekend- or a multi-city trip. I got to spend 3 days in this vibrant city in October and discovered a beautiful mix between fashion, historical architecture and new modern design.
If you're planning to visit Italy, do not forget to add Milan to your itinerary as its definitely worth visiting. In this article, I will present you the 10 most instagrammable spots in Milan, plus a map to help you organize your visit!
Duomo di Milano
The Duomo di Milano definitely is the most known landmark in the city. To get a shot without the crowds, it's best to arrive there very early in the morning. For this purpose, it's better to travel during warmer months when the sun rises earlier to ensure that nobody photobombs your picture. We were there right after sunrise and there already were a couple of people. It just depends on what you want in the end.
Photo tip: Sometimes it's just not possible to get a picture without any people in it, no matter how hard you try. Then, it's important to dominate the picture by being in the foreground while the others are more far away than you are.
Galleria Vittorio Emanuele II
Did you know that the Galleria Vittorio Emanuele II is one of the oldest shopping malls in the world?
The floor mosaic artwork in the center of the gallery pay homage to Rome, Florence, Turin, and Milan. Turin's symbol of the bull gets particular attention due to a local tradition. According to that, spinning counterclockwise three times while maintaining the right foot heel planted at the genitals of the bull brings good luck. Also, this is the reason why the image of the bull needs to be restored quite often.
Arco della Pace
This gate marked the place where the new Strada del Sempione entered Milan. This road is still in use today and connects Milan to Paris.
Castello Sforzesco
Castello Sforzesco used to be one of the largest citadels in Europe. Now, it houses several art collections and museums. Be prepared to face the crowds there as this spot is a very popular one.
On the day we went there it was very busy due to an event of former marines. Hence, we made the pictures at the fountain right in front of Castello Sforzesco which was just perfect for this occasion.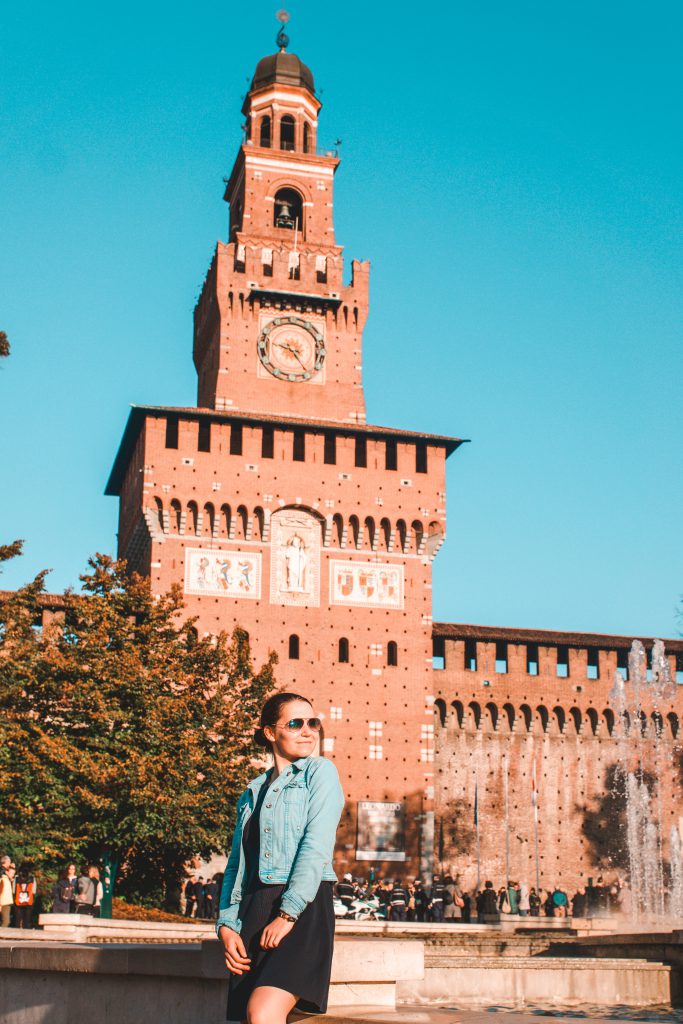 Bosco Verticale
Bosco Verticale (Vertical Forest) is an architectural complex nearby Piazza Gae Aulenti and a great example of urban ecodesign.
Piazza Gae Aulenti
Piazza Gae Aulenti is one of the newest complexes of Milan. It is home to some of the city's most famous skyscrapers alongside fashion shops, cafes and trendy restaurants.
Santa Maria delle Grazie
Santa Maria delle Grazie is an UNESCO World Heritage church. The most notable thing about this church is that the fresco of Leonardo da Vinci depicting the Last Supper is preserved in its refectory!
Brera
This is actually the district we lived in and within walking distance of the Duomo, Brera is a very popular district. Here, you can find lots of local designers and cute little shops. Santa Maria del Carmine is also a beautiful Baroque church in this district.
Navigli
Another very popular district in Milan, best known for its nightlife. Even though Venice must be the first thing that comes to your mind when thinking of Italy and canals, but Milan offers great afternoon strolls at canals, too.
Basilica of Sant'Ambrogio
Among the most ancient churches in Milan, the Basilica of Sant'Ambrogio was built in 387 by St. Ambrose. The first name of the church was Basilica Martyrum because it was built in an area where a lot of martyrs of the Roman persecution hat been buried.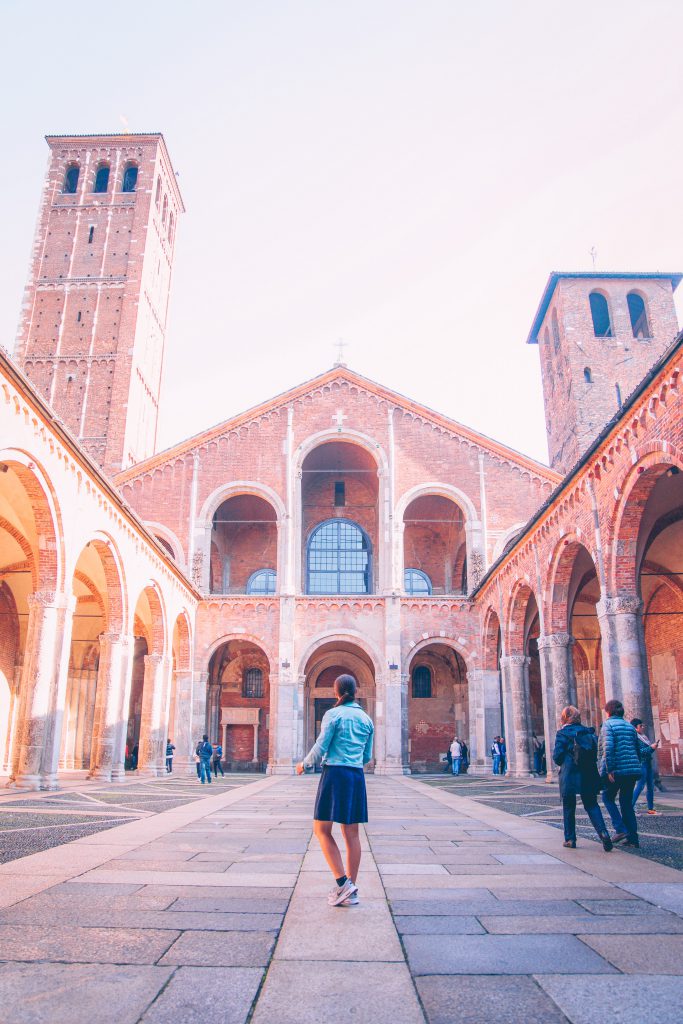 Gucci Art Wall
Normally an iconic place in the city, but unfortunately I wasn't very lucky and during the time I visited Milan, the wall got painted.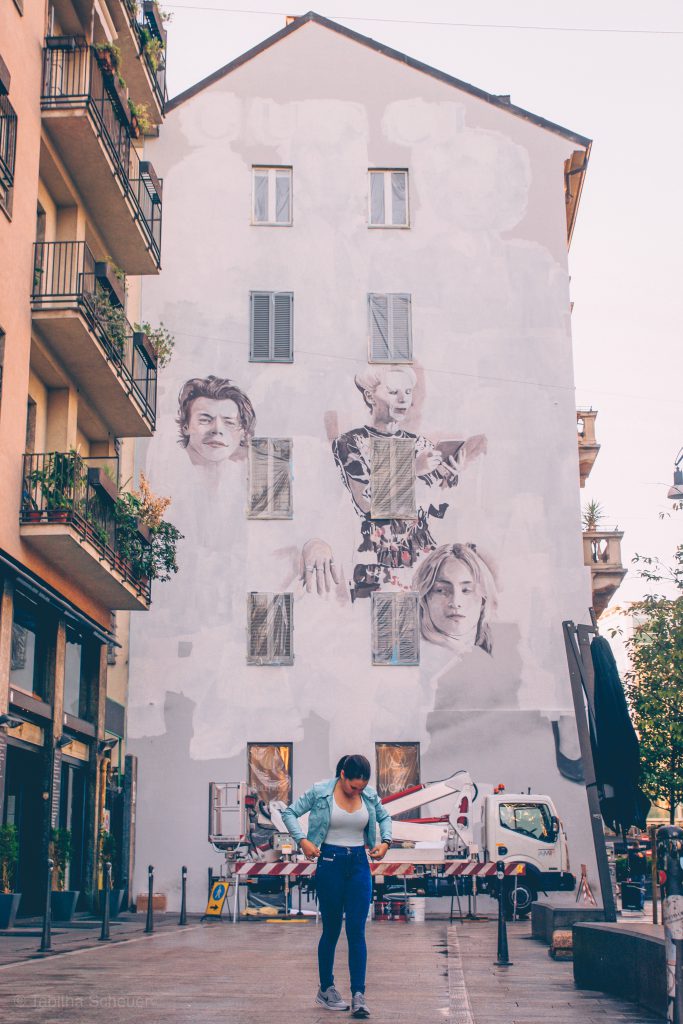 Cimitero Monumentale
I know that it's kinda weird to state a cemetery as an instagrammable spot, but you will definitely know what I mean when you see this beauty.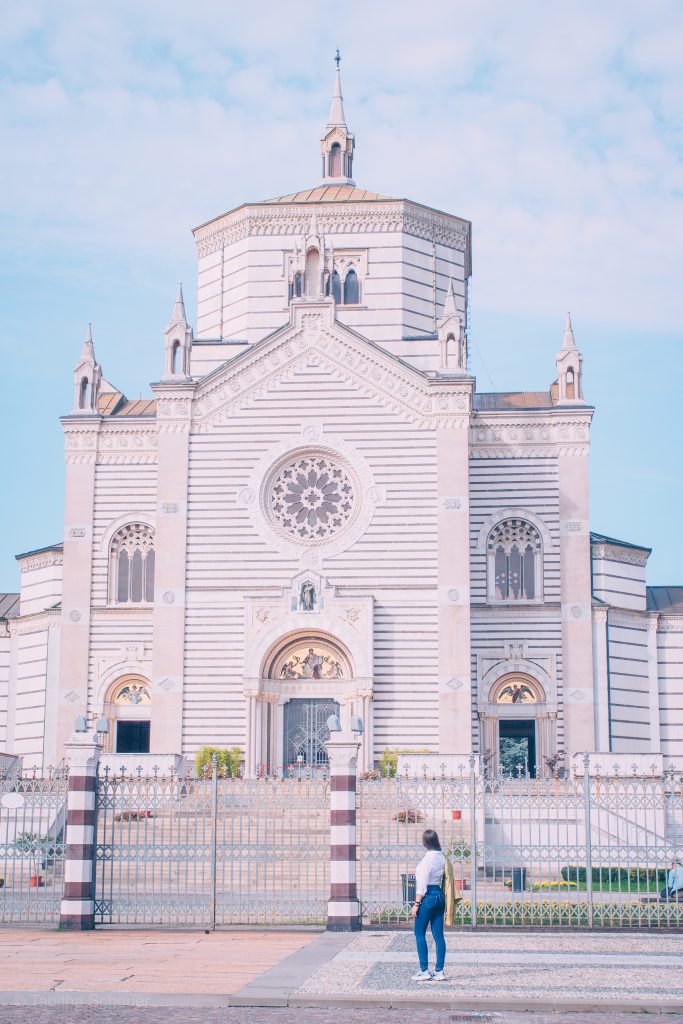 Basilica di Santo Stefano Maggiore
The original church was build in 417 but was destroyed by fire in 1070. In 1075, it was rebuild in the romanesque style.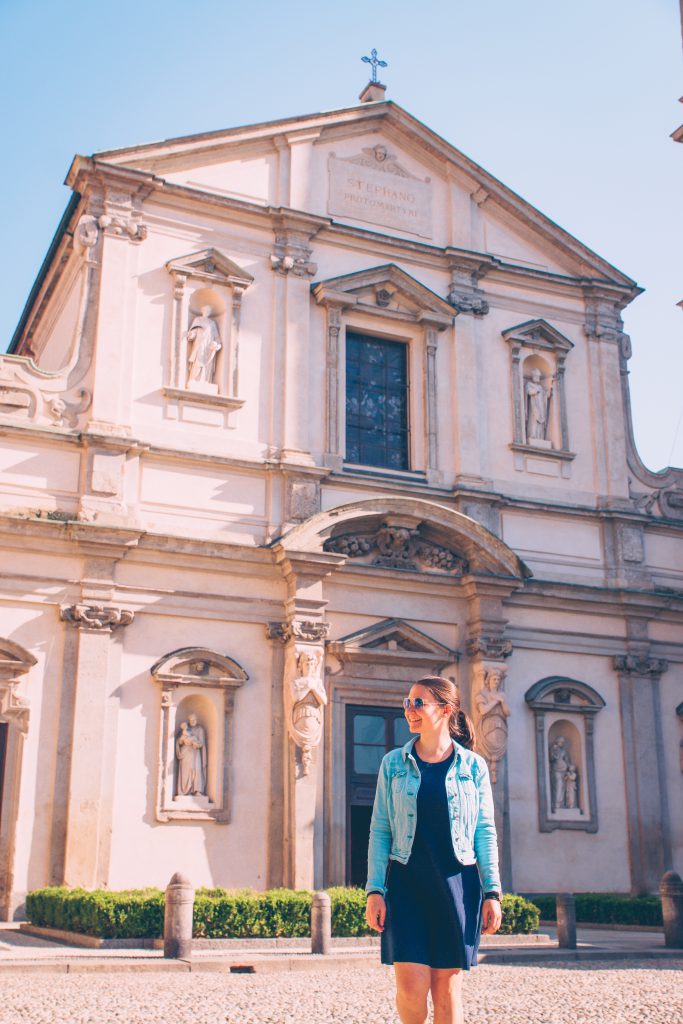 Found this post helpful? Pin it!