As a photographer, blogger, and content creator, I love finding the best places to take photos in a new city. Amsterdam was one of the best cities to do so due to it's picturesque houses, beautiful canals and fascinating streets.
Here are my top instagrammable places in Amsterdam. Free map of the best instagram locations at bottom.
Damrak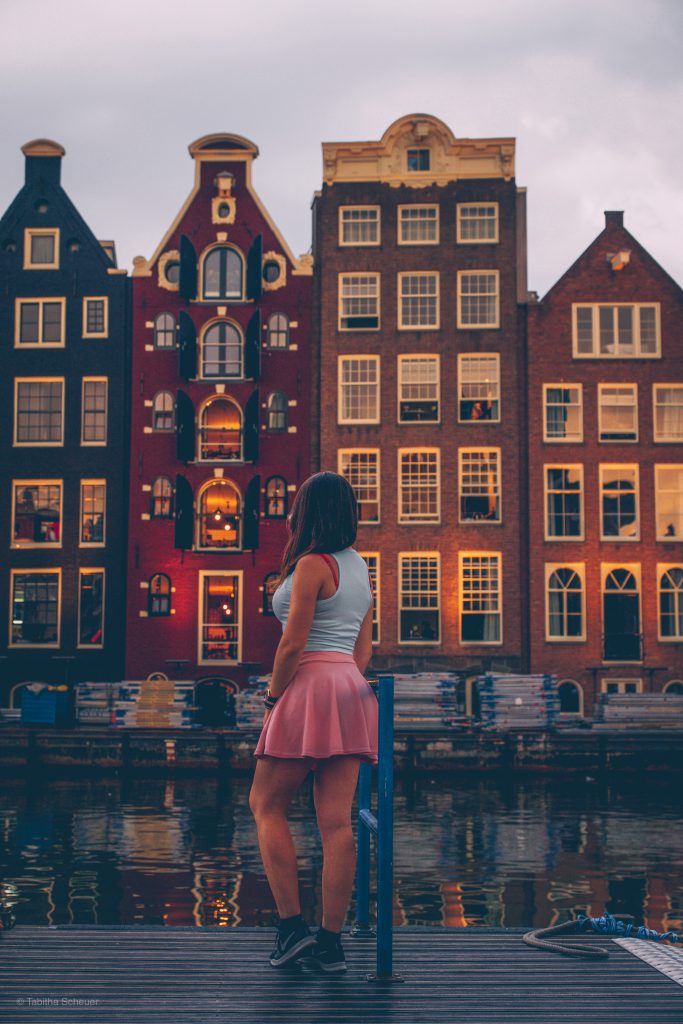 The beautiful houses located at Damrak get even more beautiful and picturesque when the sun goes down. Unfortunately, we weren't that lucky with pictures during our Amsterdam trip. Hence, we had to face some construction sites. However, we made the best of our instagrammable Amsterdam visit.
Jordaan District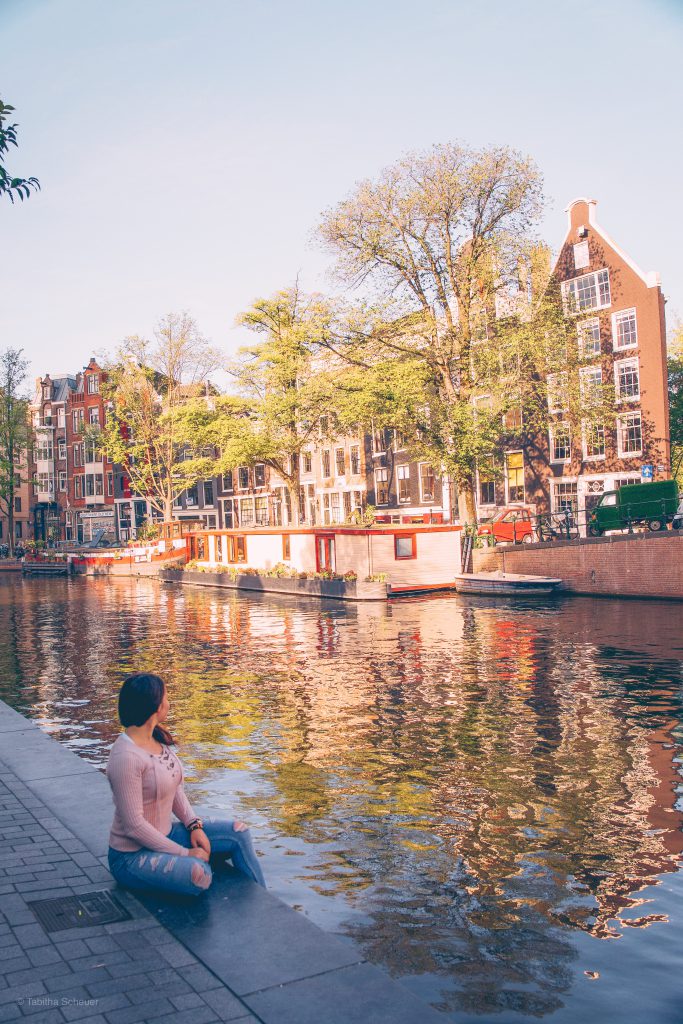 One of my favorite neighbourhoods in Amsterdam is Jordaan. That's also where Anne Frank House is located. This picture was taken right in front of it. But be sure to arrive there early (before 11am). Otherwise, it will get really crowded.
Hortus Botanicus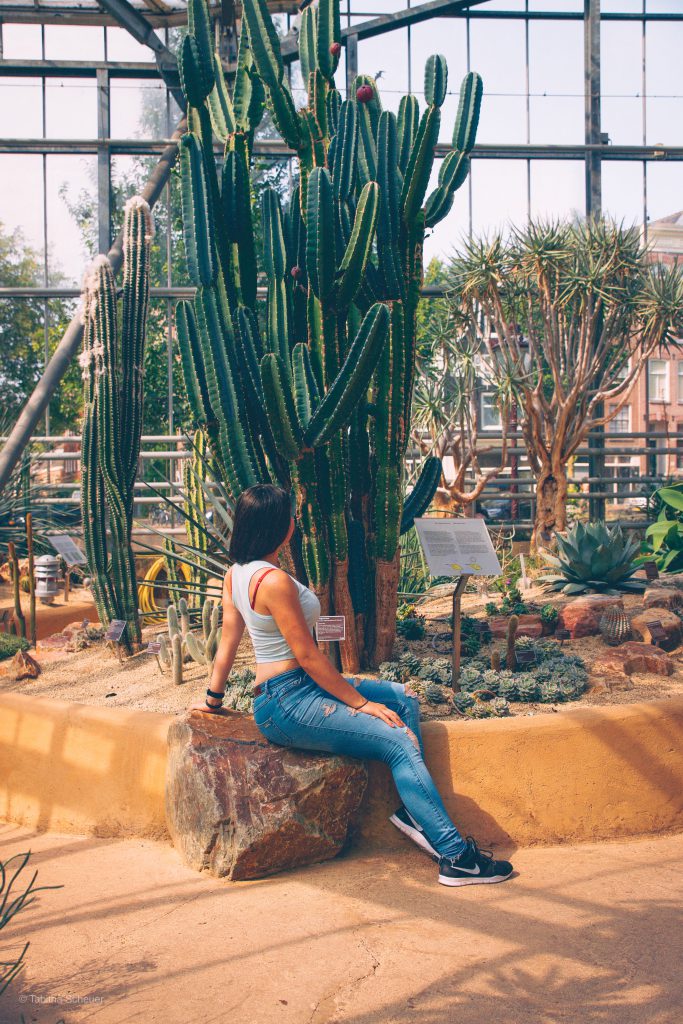 I am in conflict with the botanical garden in Amsterdam. I've definitely seen nicer, but there is a beautiful butterfly house, and this collection of cacti, which really excited me. Admission is relatively expensive even at student prices, and in my opinion, not really worth it.
Begijnhof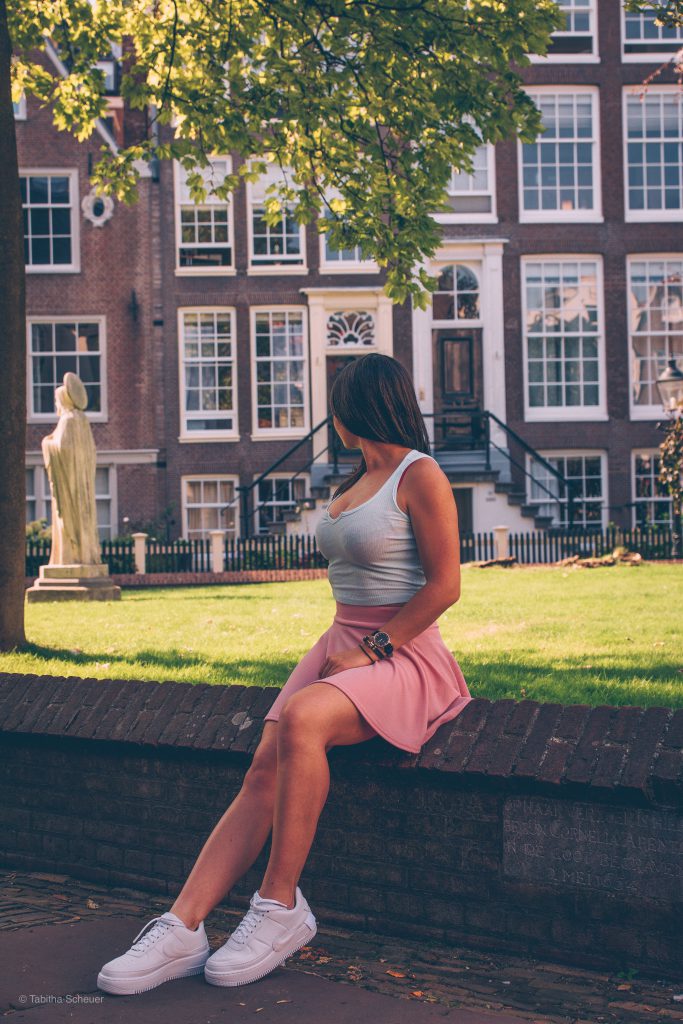 One of the oldest hofjes in Amsterdam is this iconic courtyard is one of Amsterdam's many gorgeous hidden courtyards. It's a little hidden, but once you enter it, it gets really quiet. Be sure to respect the rules there, especially the limited viewpoint to the non-residents.
Nevertheless, it is a great place to shoot photos. You'll see a couple of photographers doing the same.
Zuiderkerk
This one really was my favorite! The view from a few meters away was incredibly beautiful and stunning. Especially when it got dark, this place won my heart.
Herengracht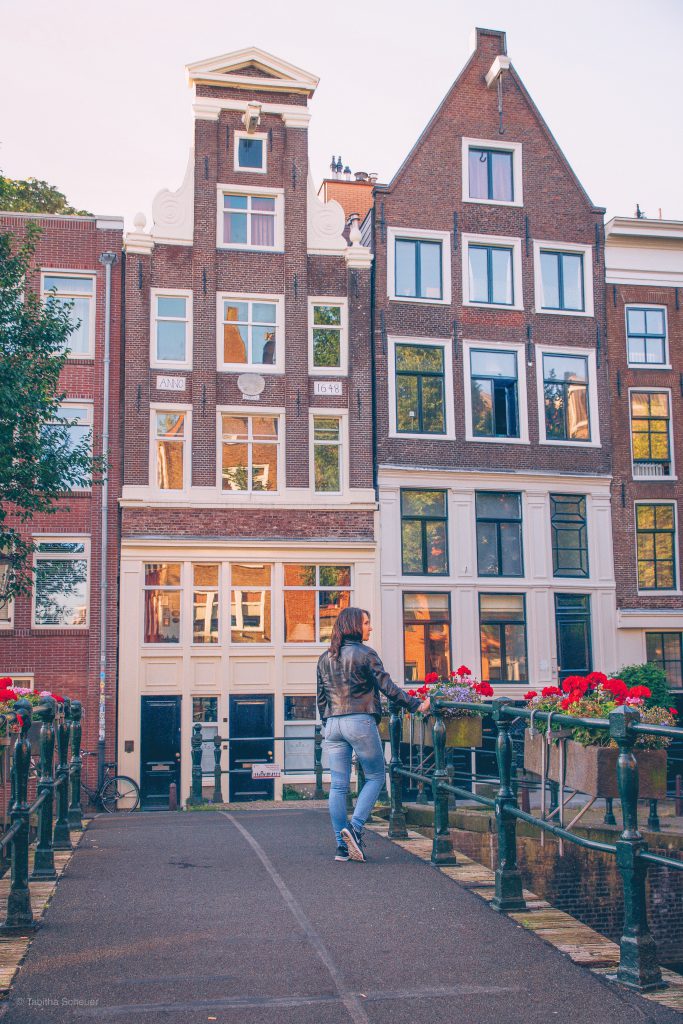 Although Prinsengracht is the most famous canal, I love shooting along the Herengracht. When you're on foot, it's possible to get some gorgeous shots by the canals!
Prinsengracht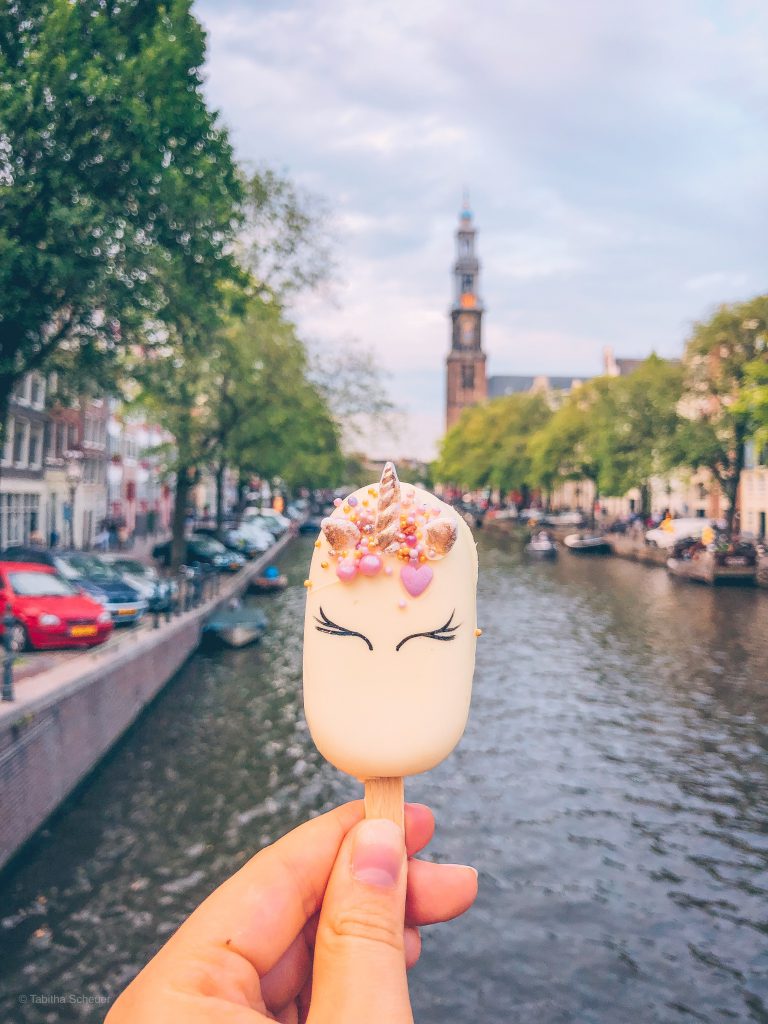 Just like I said, this is the most famous canal in Amsterdam. And this is not without reason.
Magere Brug
This white small bridge somehow excited, and fascinated me. I could've spent hours watching people passing by. This is truly one of the most instagrammable places in Amsterdam. When we got there, we were lucky enough to watch a wedding shoot.
Spui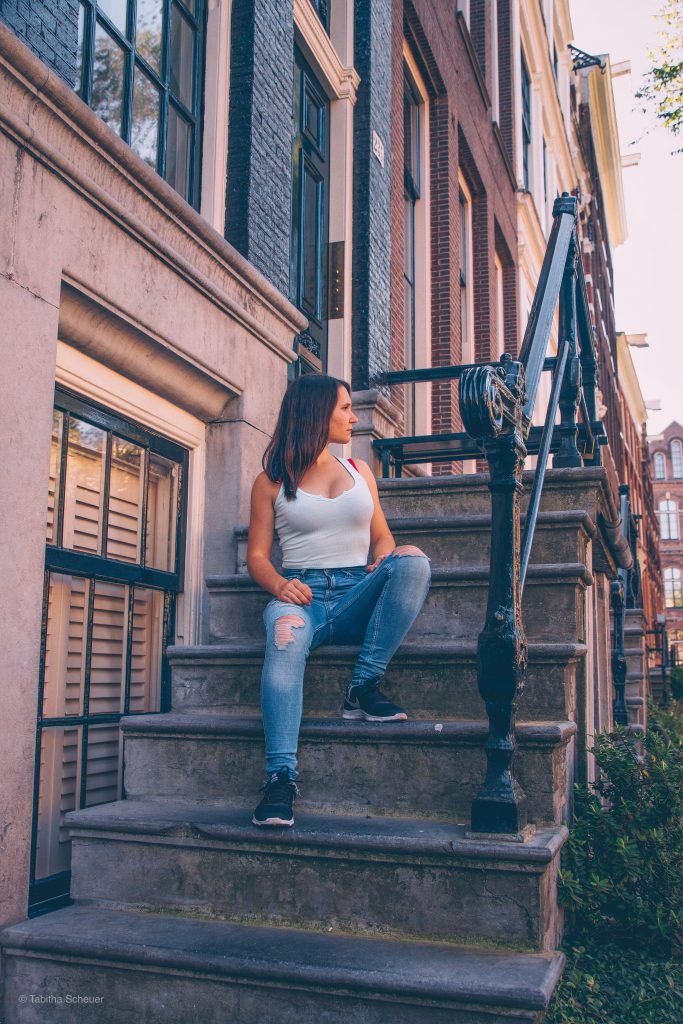 I have a weakness for the gorgeous canal houses in this area. Although it's still quite centre, only one turn will bring you to the quieter streets full of stunning houses.
Museumplein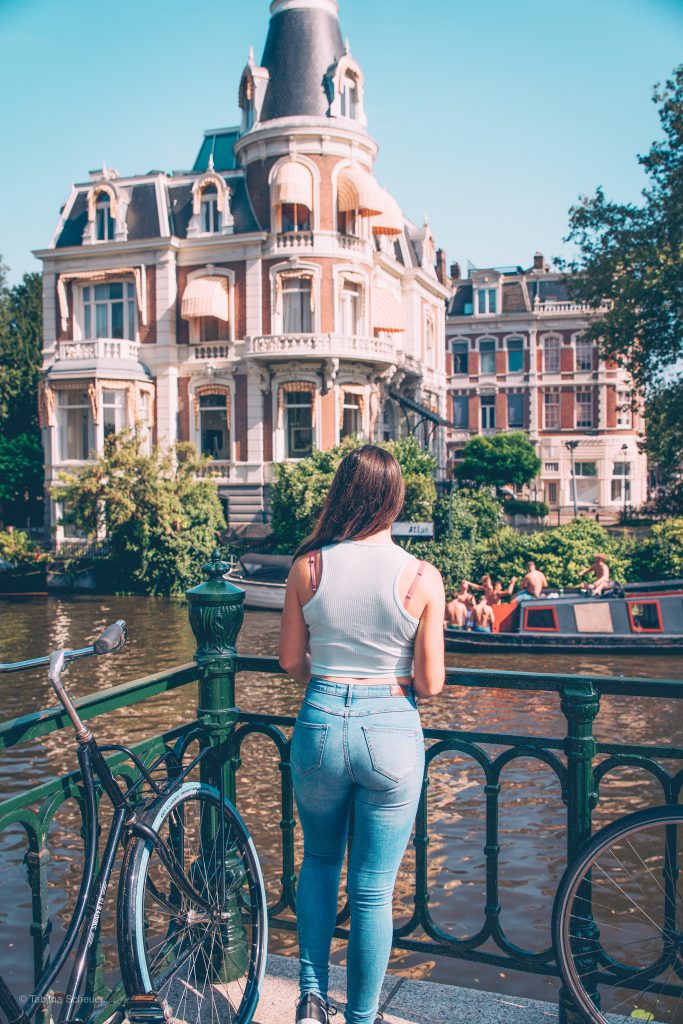 At Museumplein, you will find so many photographers, tourists and people enjoying the view. So many photographers enjoy shooting this scenery around sunset. Personally, I love shooting in the Rijksmuseum library. If you're not willing to spend so much money on the entry fee, just take your time and take some pictures outside the museums.
Related: How to spend one day in Amsterdam.
Pin this post for your next Trip to Amsterdam!