From the peaks of the High Atlas Mountains to the sweeping sands of the Sahara Desert – Morocco's landscapes are as varied as the colors you'll find in the souks. The souks in Marrakech are characterized by pyramid piles of sweet dates and the overpowering smell of traditional tanneries. This beautiful country has travelers arriving from all over the globe. so, before you go: here are 15 things to know before you travel to Morocco.
What to know about Morocco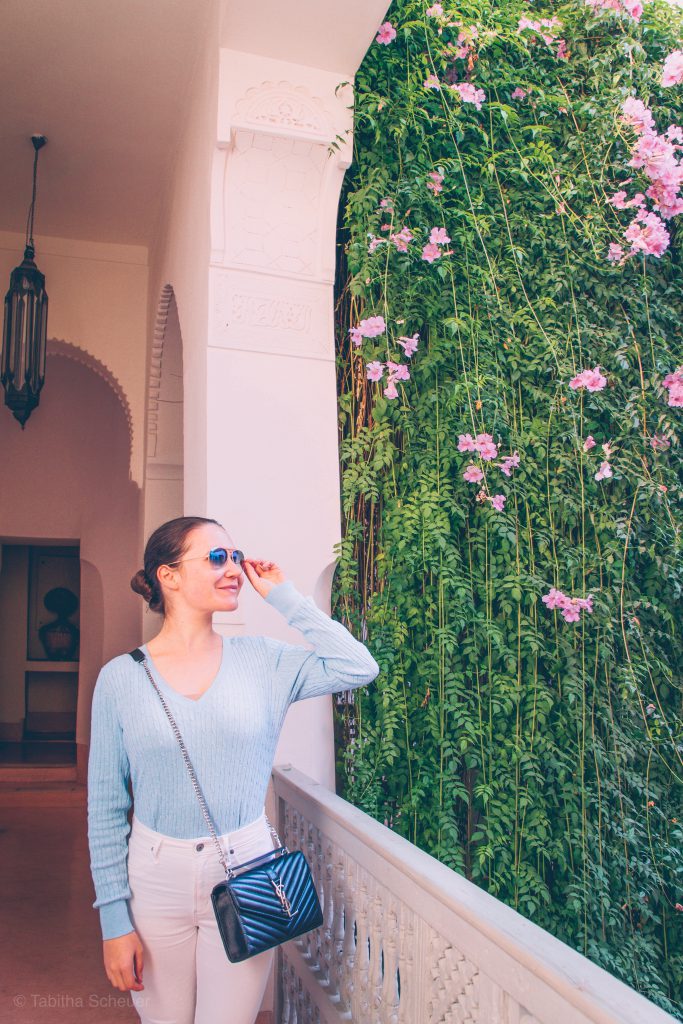 1 – How to dress in Morocco
The official religion of Morocco is Island, and 99% of the population is Muslim. Many women wear a hijab and it is strongly recommended that you dress conservatively and respectively. Particularly during Ramadan!
I advise you to cover your knees and shoulders to now draw any unwanted attention or cause any offence, especially when visiting any religious places.
When you visit the "new" Marrakech, you will see that the people there are not that religious and you will also see women in shorts and designer clothing, but for now – try to pack light clothing that looks more casual and conservative.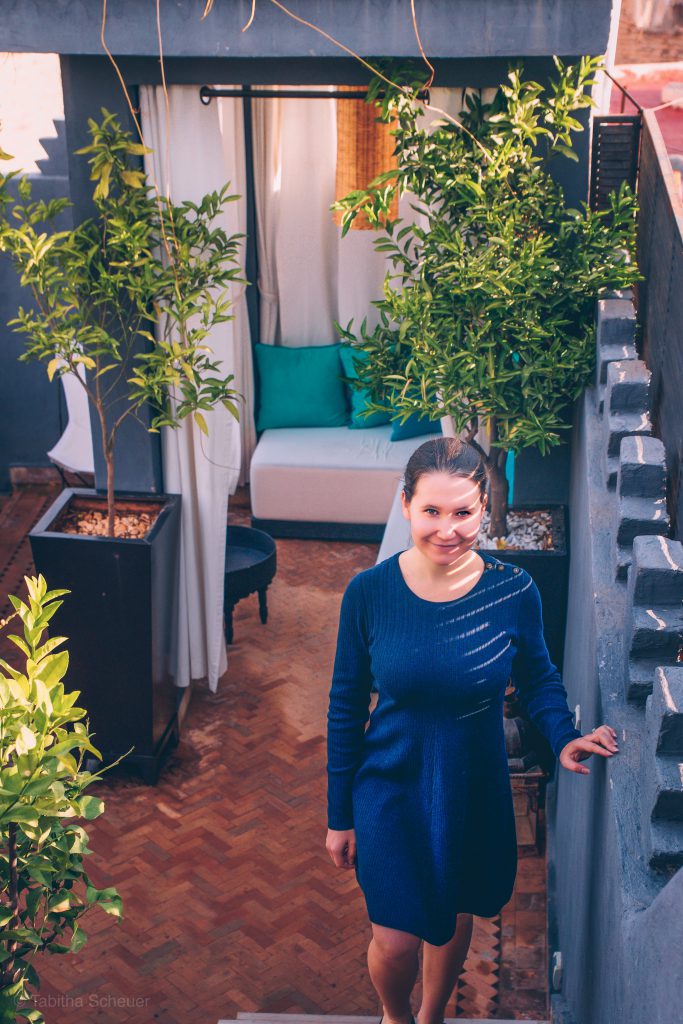 2 – Taxi Drivers
Whenever you need to take a taxi in Morocco, do not pay the first price they quote! You will much likely overpay if you do so. We flew into Marrakech and stayed in the Medina. We read of people playing 300 MAD for a journey from the airport to the Medina, bust most advise from previous travelers highlighted that a taxi should cost only 70-80 MAD.
Our Riad had quoted us €20 (approx. 200 MAD), so we decided to take a risk and put our bartering skills to the test. The first offer given to us was 300 MAD and we refused this immediately. After some time, we found a taxi for 100 MAD. Always remain resolute. There are enough taxi drivers around and one will bee willing to drive you for your stipulated price.
3 – Bartering
In the Moroccan culture, bartering is an everyday occurrence. If you do not bargain, you will always overpay. Moreover, bargaining is a must in Moroccan culture.
If you want to buy something in the souks, always give them an initial price. Let's say you want to buy a tea set consisting of a tea can, a tablet and 3 glasses. Wait until the shopkeeper notices that you're interested in the respective set and then give him your initial price, i.e. what you are willing to pay. Do not pay the first price you are quoted. An advice that we received was to pay half of the original quoted price to you. This will, obviously, differ on where you are and what you are buying, but stick to your guns and even walk away if the price doesn't suit you.
Sometimes, when you walk away, the shopkeeper will come up with a lower price!
The souks can, indeed, feel a bit overwhelming at first. Hence, do some window shopping if you do not feel ready yet. In fact, we window shopped for 3 days until we found the courage to buy something. It turned out much easier than we've expected, but we felt more secure after we've seen some shops multiple times. Do never feel obligated to buy something!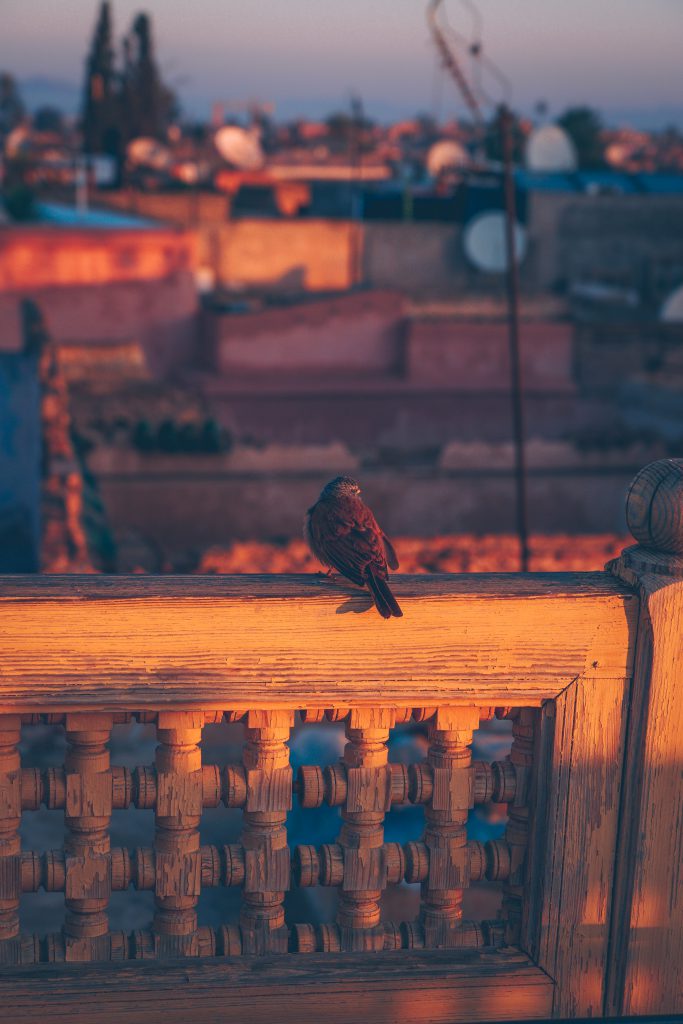 4 – Tipping
Tipping in Morocco has become customary with the usual rule of thumb being around 10%. Waiters will often bring the bill and mention that service is not included, whereas for taxi drivers, the tip is usually already included in the agreed price. Luggage porters and tour guides are normally tipped.
5 – Morocco SIM Card
Since we are from Europe, where roaming is inclusive but other plans are super expensive, we tried to opt for a Moroccan SIM card. Obviously, Moroccan SIM cards are more expensive when bought at the airport. Hence, you should try to buy one at a tobacco stand in the city.
Our riad helped us to purchase a SIM card, and we payed 50 MAD (approx. €4) for 5GB of data valid for one month. That's a really good deal, because otherwise we would've payed €18 per day when sticking to our European SIM. 5GB was all we needed for our Marrakech adventure as we mainly wanted to access Google Maps during our stay.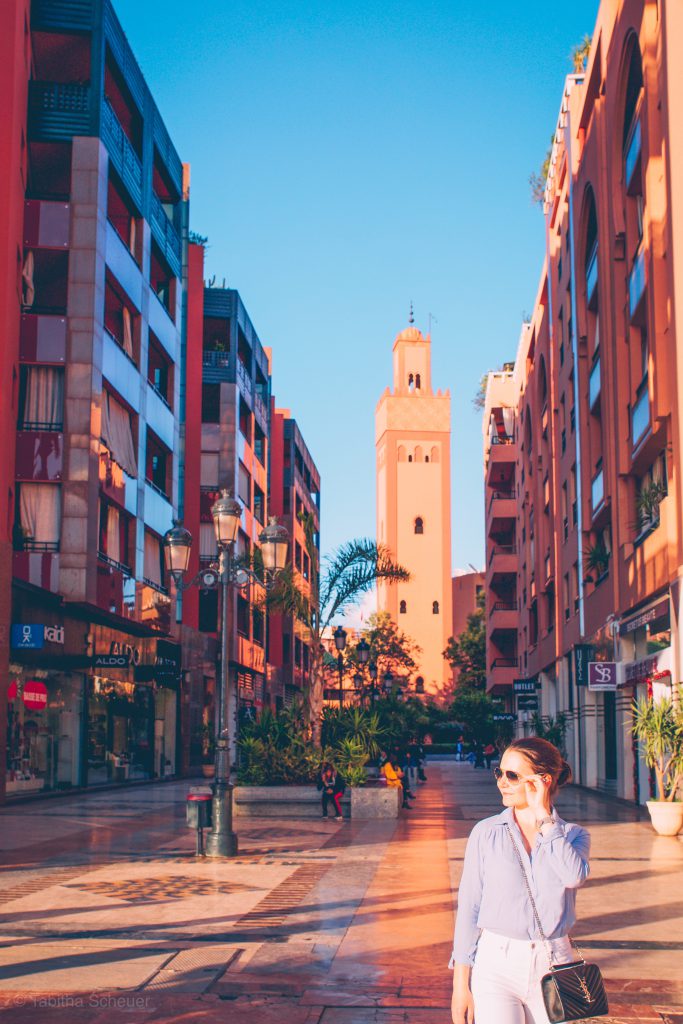 6 – Money & ATMs in Morocco
The official currency of the country is Moroccan Dirhams (MAD). Cash is widely used and is the preferred (or only) method of payment. But – don't run to your bank and buy MAD, because Moroccan Dirhams is a closed currency. You are allowed to bring a certain amount of dirhams, but you cannot bring 200 MAD with you.
ATMs are widely available in the major cities and towns and it's easy do withdraw money. You can also bring GBP, EUR, or USD and change it in the country or in major airports.
7 – "Helpful" Directions
Once you're in Marrakech, you will be quite disorientated. International roaming is not working, and you might not have a local SIM card yet. There are hardly any street signs in the Medina and you feel like you're stuck.
Then, I promise to you, some locals will offer you to direct you to your riad or wherever you want to go. Try to find the way yourselves, because you will much likely end up somewhere else plus they will ask you to pay them for their help.
Normally, you will have door-to-door transfers upon your first arrival, but if you do not – keep calm. Consider to buy a SIM and then use Google Maps.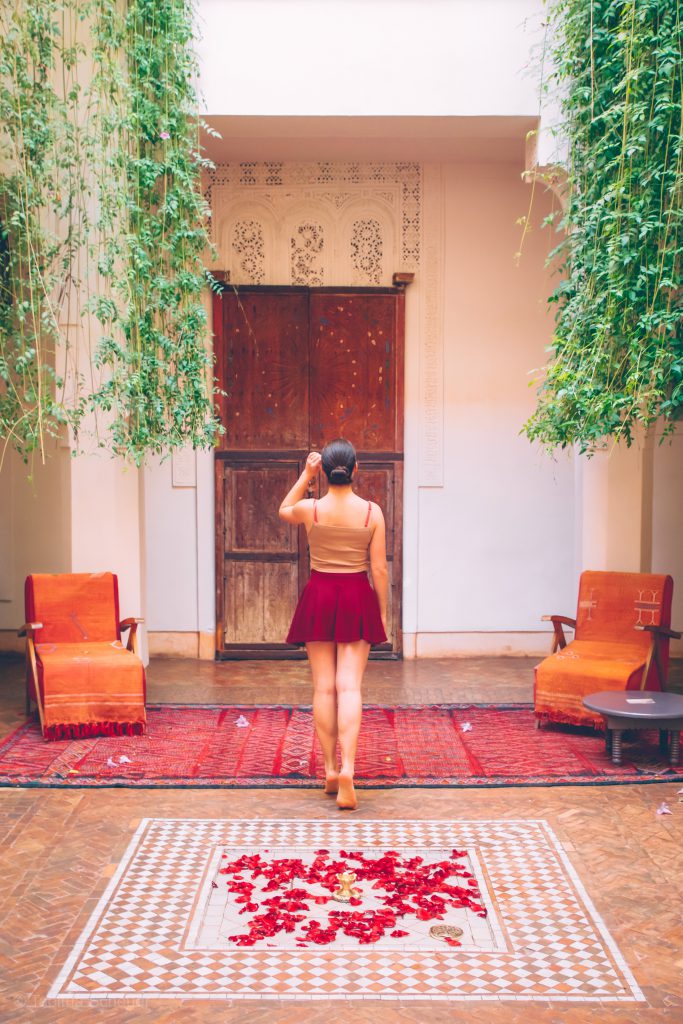 8 – Taking photos
In these days, we photograph everything and often snap pictures without blinking an eye of how it may affect others around us. In Morocco, you shouldn't do so. Be careful and respectful! If you want to take a photo, ask for the people's permission, because otherwise they will ask for money. Even if they agree, they will much likely ask for money, but this way you're safer.
9 – Drones in Morocco
Can you bring drones to Morocco? NO! Morocco has a strict NO drone policy. You are not allowed to bring it into the country and your bags will be scanned. So don't try to bring a drone.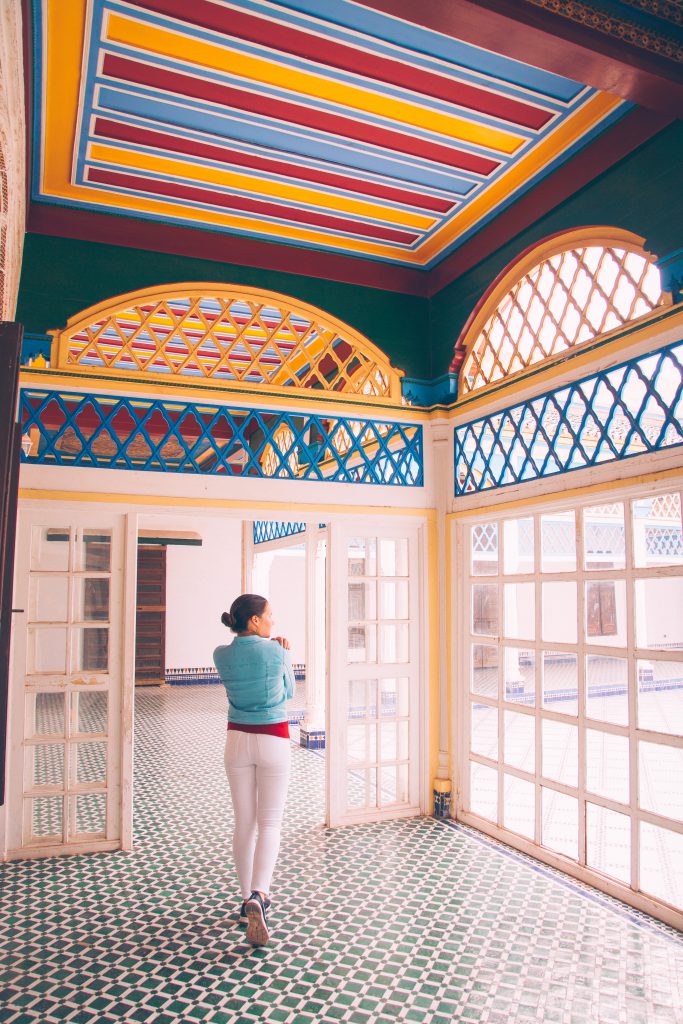 10 – Be prepared for the weather in Morocco
Don't underestimate the Moroccan weather like we did! We visited Morocco in December and whilst we knew we were bypassing the winter-low, we didn't expect the temperature to be so cold from time to time and then being so hot in the next hour.
Always double check the climate for the time of your that you visit. Expect the mountains to be much cooler given the elevation and the coastal cities will also be chilly. The hottest months are generally June to August.
11 – Children
You're likely to come across children and they'er not shy to mould their hands and ask for money. As much as you might want, don't give the children any money. If the children receive the money, they will become reliant on it and start to or continue to skip school, which we do not want to encourage!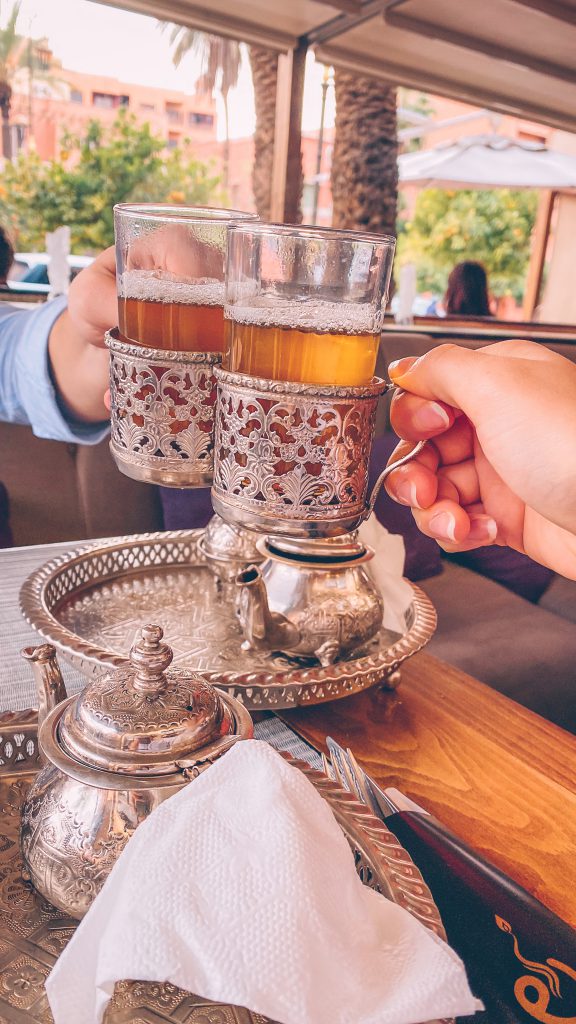 12 – Mint Tea
Mint tea in Morocco is a MUST! It's a much-loved tradition signifying hospitality and friendship and it would be considered impolite to refuse when it is offered to you. In fact, Morocco is the largest importer of Chinese gunpowder tea which is one of the main ingredients of Moroccan tea. Combined with fresh spearmint, hot water and lots of sugar, you'll be drinking mint tea at all times of the day!
13 – Camel Riding
I will state this beforehand, because I've seen abuse of animals in Morocco and want to drive awareness towards this topic. No animal, whether in the wild or in human carer, should ever be subject to abuse. Do not support such businesses! We as travelers should make informed decisions before engaging in any activities associated with animals. Please inform yourself accordingly.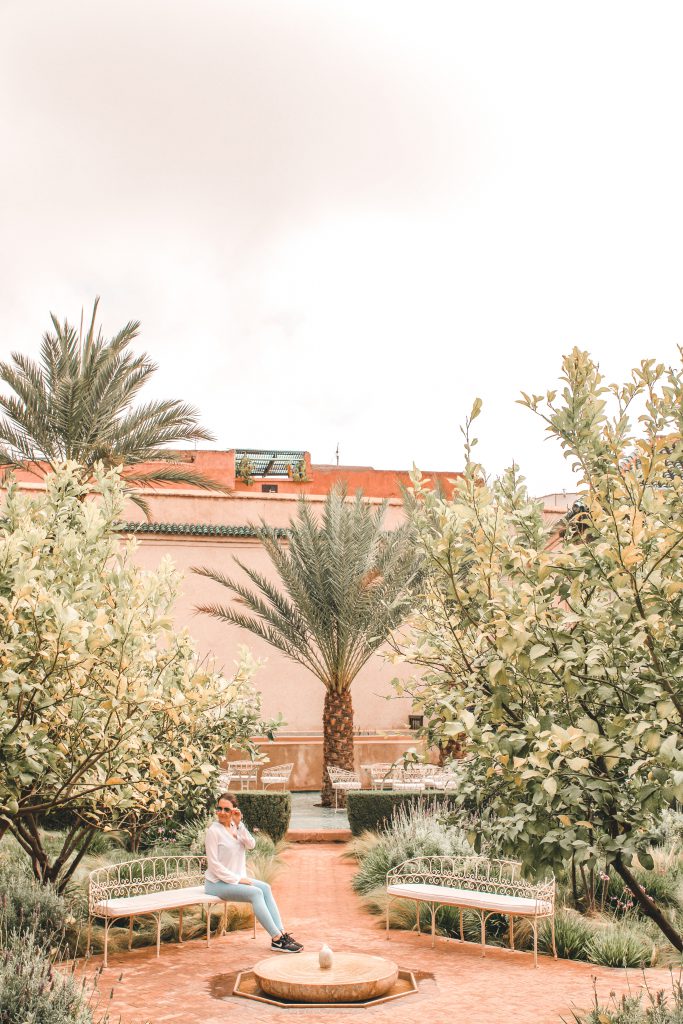 14 – Plastic
Since July 1st 2016, plastic bags have been banned in Morocco. The country ranks as one of the greenest in the world alongside Costa Rica, Bhutan, and Ethiopia. Instead of plastic bags, you will be offered a micro-fibre cloth bag for your purchases.
15 – Language barriers
The official language of Morocco is Arabic and Berber. Both are spoken throughout the country. In larger cities, French and English are largely used. It will be more common to hear Berber and/or Arabic or French. Knowing a few phrases in French will be useful throughout your travels.
Have you ever travelled to Morocco? What advice would you include?
Liked this post? Pin it and share it!