Nikolaiviertel, Nikolai District, is a tiny, one-city-block-sized in the very heart of Berlin. After a morning-walk from the Cathedral, I found myself in this very peaceful, picturesque place.
After being bombed in World War II, Berlin reconstructed the Nikolaiviertel. It had been the earliest settlement in Berlin, dating back to 1200.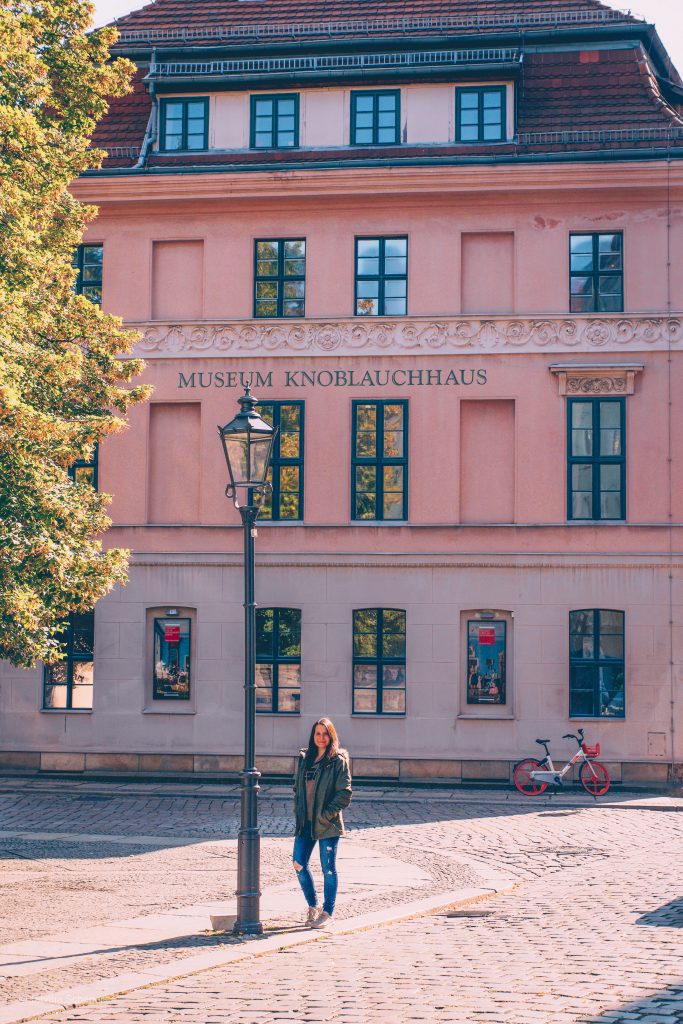 By today, Nikolaiviertel is a place to escape the very uncommon Berlin. Many people tend to say that Berlin is not much like the real Germany, but influenced by the different cultures living in the city.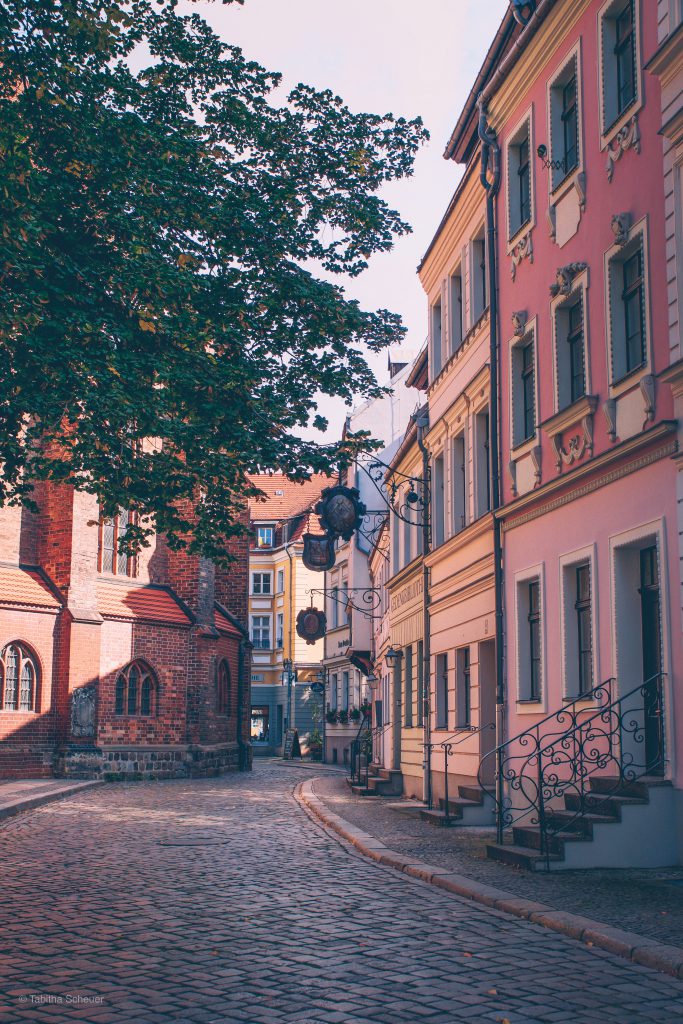 In Nikolaiviertel, you will have the chance to see what people consider to be the real Germany. Here you can find plenty of beer gardens, ice cream, and a "Garlic House" – in other words, true German pleasures.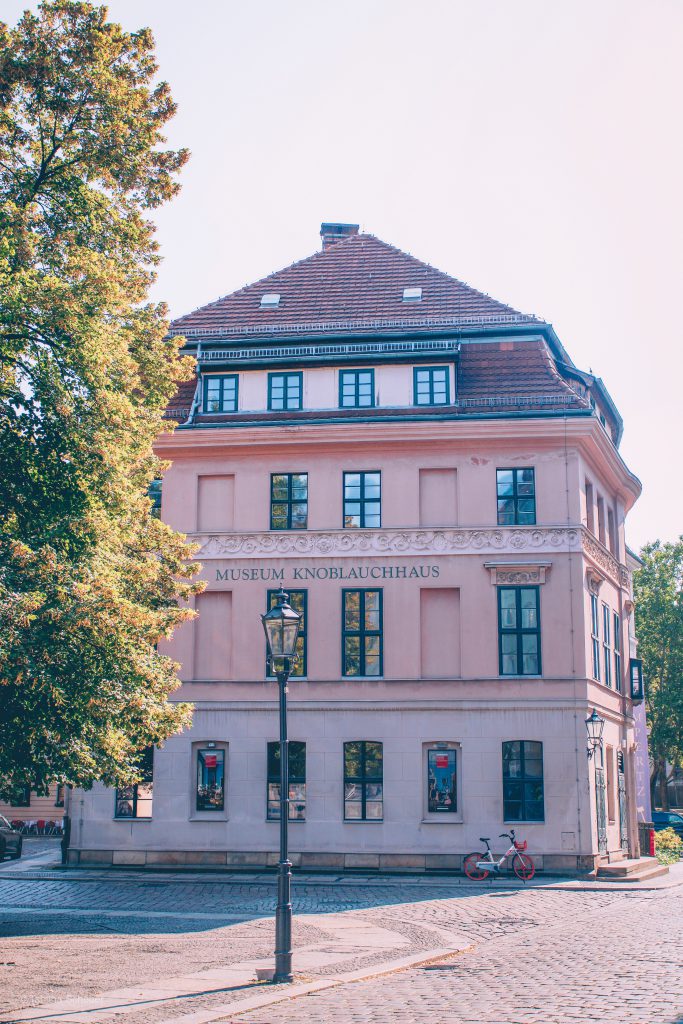 The Nikolaiviertel is, of course, home to the Nikolaikirche, the Nikolai Church. The church was originally built in 1402, and then got its towers in 1877. Unfortunately, it was bombed to pieces in 1945 and then later reconstructed.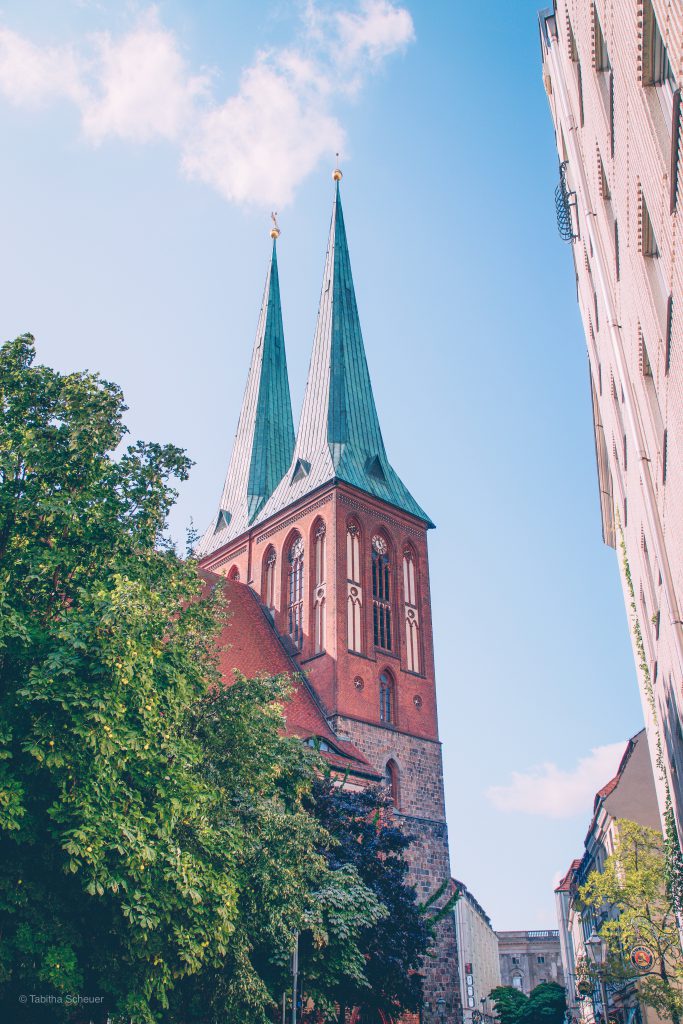 Unluckily, East Germany is East Germany and some of its design sensibilities were a bit lacking. Especially when you enter the east of Berlin, you will see what I mean.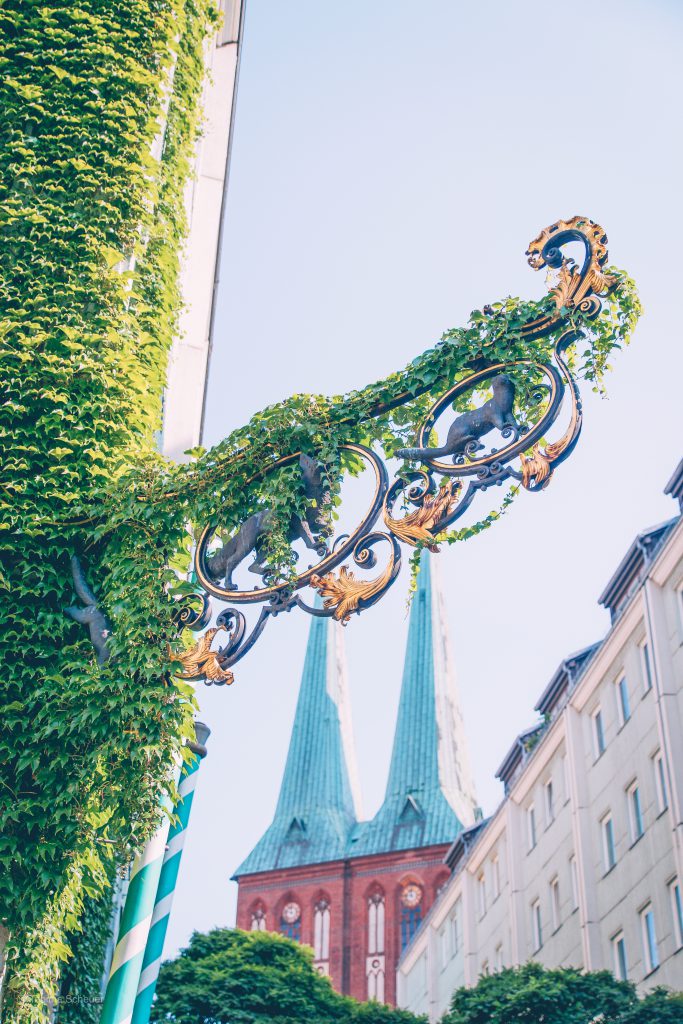 In Nikolaiviertel, you can see the famous plattenbau architecture within the same view of the proud twin towers of the Nikolaikirche. Characterized by reminding you of any other city where the Russians got their hands on the design plans.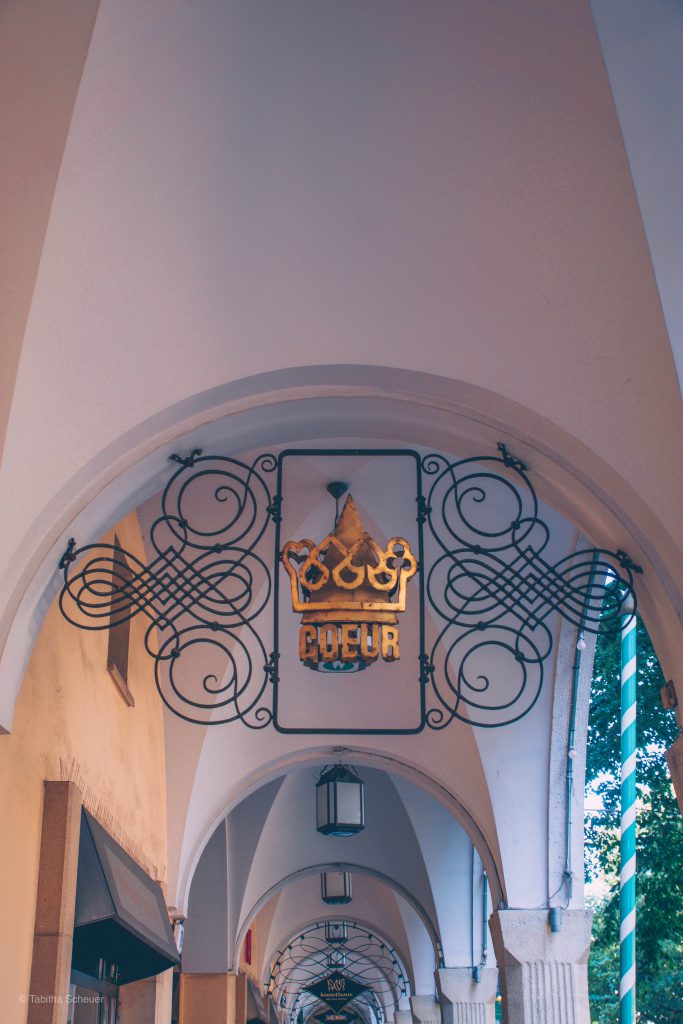 If you are looking for a relaxing day in Berlin and completely escaping the loud cars and bicyclists, this area is more than perfect for that. It's completely free of cars and you can dine and drink. For just a moment, it feels like being in a small, european town.
That said, it's all about the atmosphere.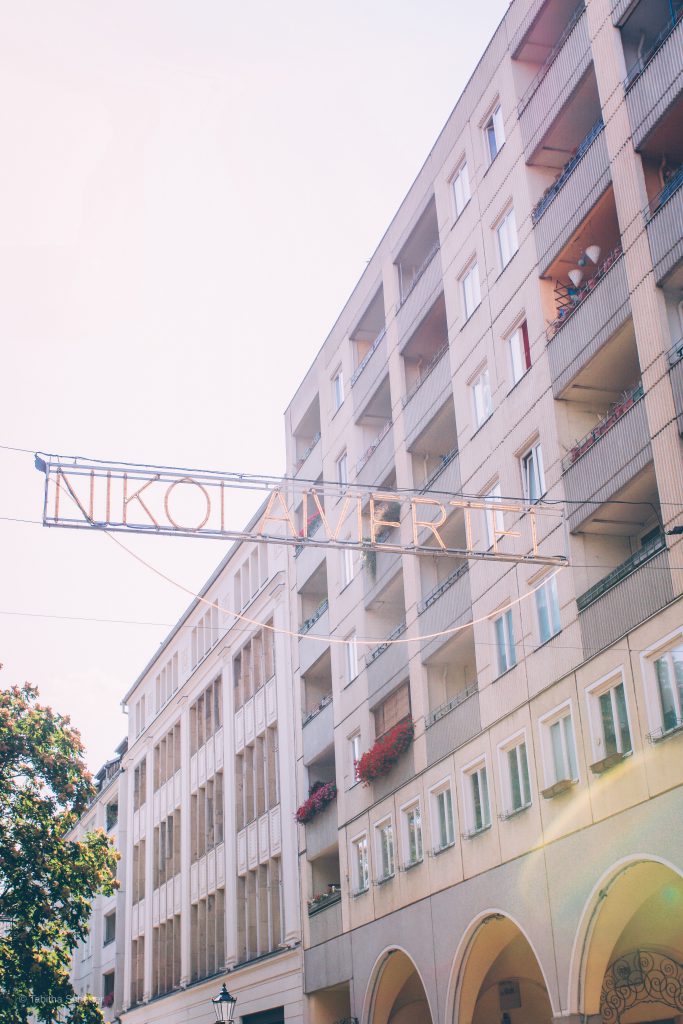 Be aware: the Nikolaiviertel is small. As I said, it's about one city block. So you don't get to be disappointed if you think it's too small – you were warned!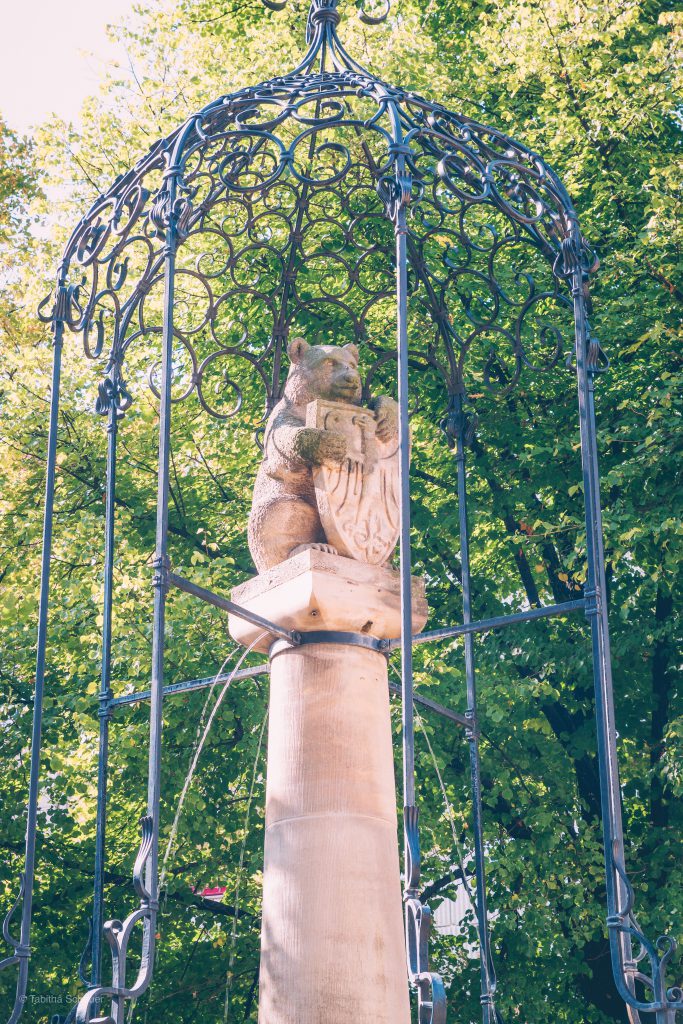 I recommend to come here to escape the business of Berlin, and get a different perspective of the capital city that many claim is outright ugly – the Nikolaiviertel will prove them wrong.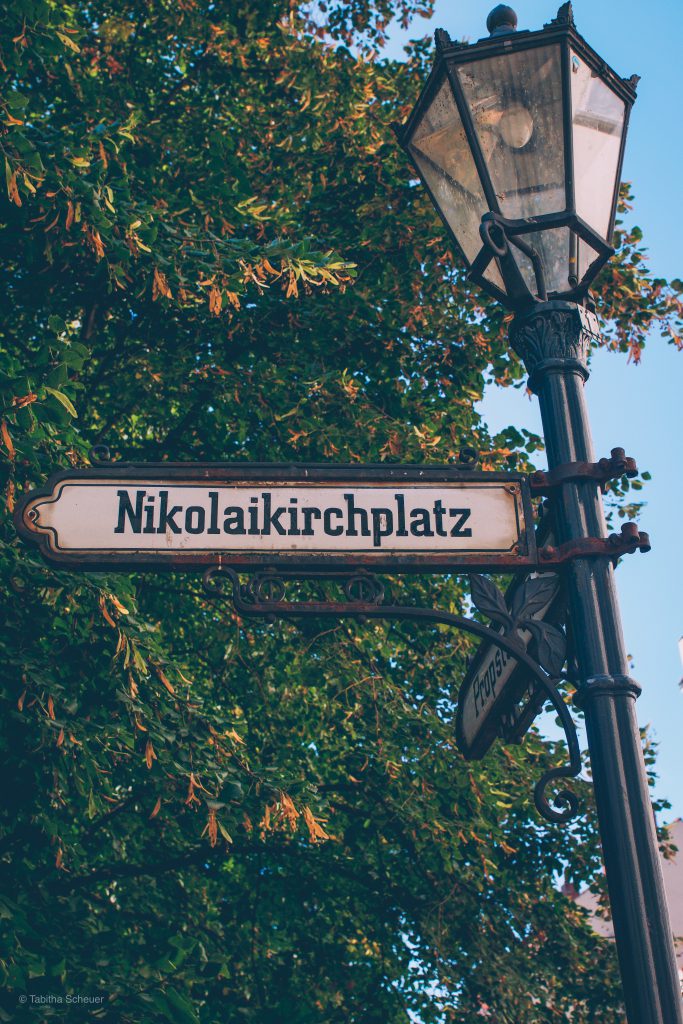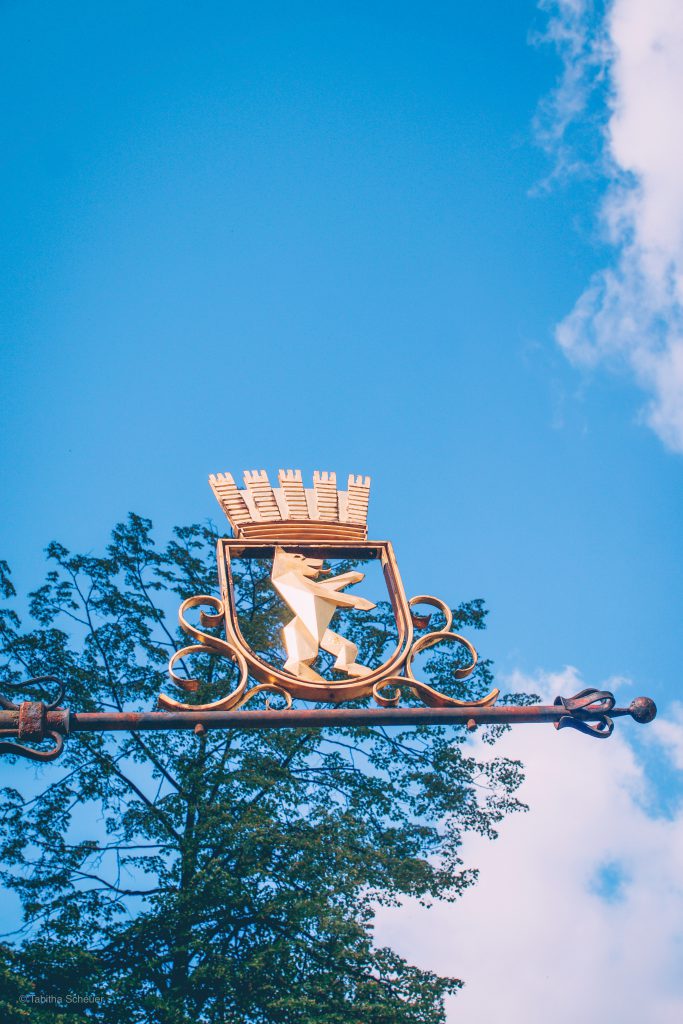 Curious about further inspirations for Berlin? Check my posts out here.
Pin now, read again later!