Vienna is one of the most photogenic cities in the world so it's impossible not to be snapping fancy pictures all the time. Every place is worth getting your camera out for which makes it difficult to prioritize what to take a photo of. I made up this list of the most iconic photo locations in Vienna to help you with your decisions.
Vienna State Opera
Considered one of the most important Opera houses in the world because of its numerous prestigious ballets, plays, musicals, and symphonies.
Besides, the Vienna State Opera really makes up for a pretty photo! In my opinion, the Albertina Terrace is the most perfect spot to get that instagram shot.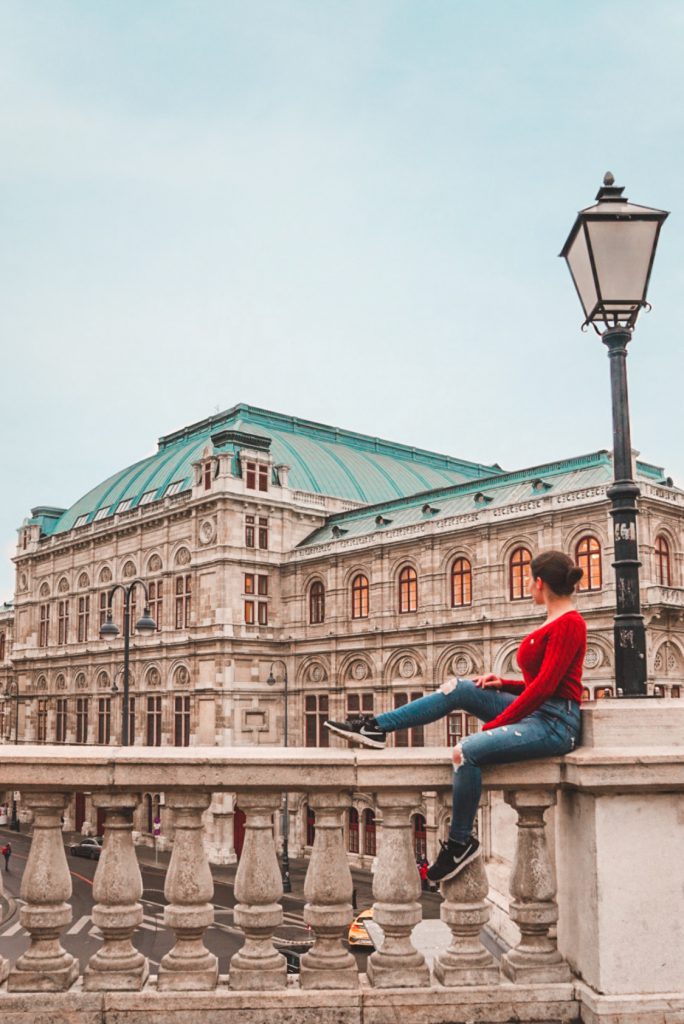 St. Stephen's Cathedral
St. Stephen's Cathedral is a must visit for anyone visiting Vienna. Its construction began in the 12th Century and is one of the most prominent Gothic structures in Vienna.
One of the most notable parts of the Cathedral is the colorfully tiled roof. Unfortunately, it was very snowy and foggy while we were in Vienna and we couldn't enjoy it to it's fullest, but the roof displays the Vienna coat of arms and beautiful blue tiles, making this Cathedral stand out significantly from all other Cathedrals.
You can go up to the top (about 350 steps) to get a gorgeous view of the roof and of the square.
Michaelerplatz
Michaelerplatz is another beautiful square in Vienna. It's famous for its proximity to the Hofburg Palace.
This square holds the beautiful Neo-Baroque entrance gate to the Hofburg complex. Later in the morning to evening, there are several horse and buggies parked outside the entrance gate for a ride through the central district of Vienna.
There are several coffee houses and cafes nearby, which makes it a perfect spot to have a coffee or hot chocolate while admiring the beautiful architecture through the window.
Tip: For pictures without people, it's best to arrive between 8am and 10am.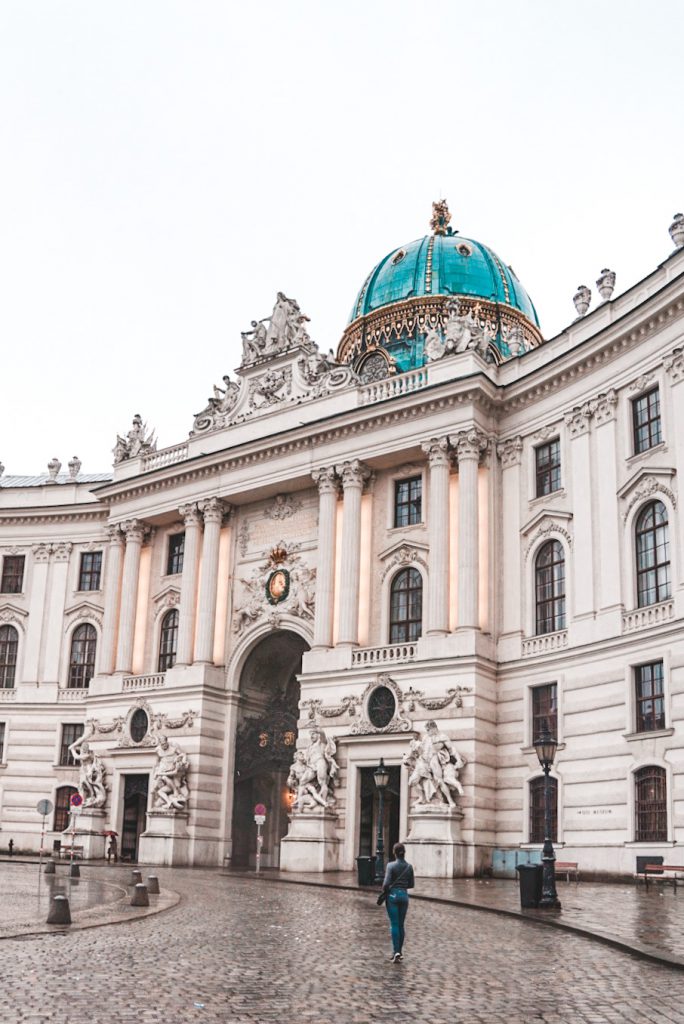 Karlskirche / Charles Church
This Baroque Church is one of the most beautiful I have seen. Do you notice that it is very similar to the St. Stephen's Basilica in Budapest?
When we went to take photos by this church, it actually started to snow lightly. It really brought so much magic to the moment, especially since we had the place all to ourselves!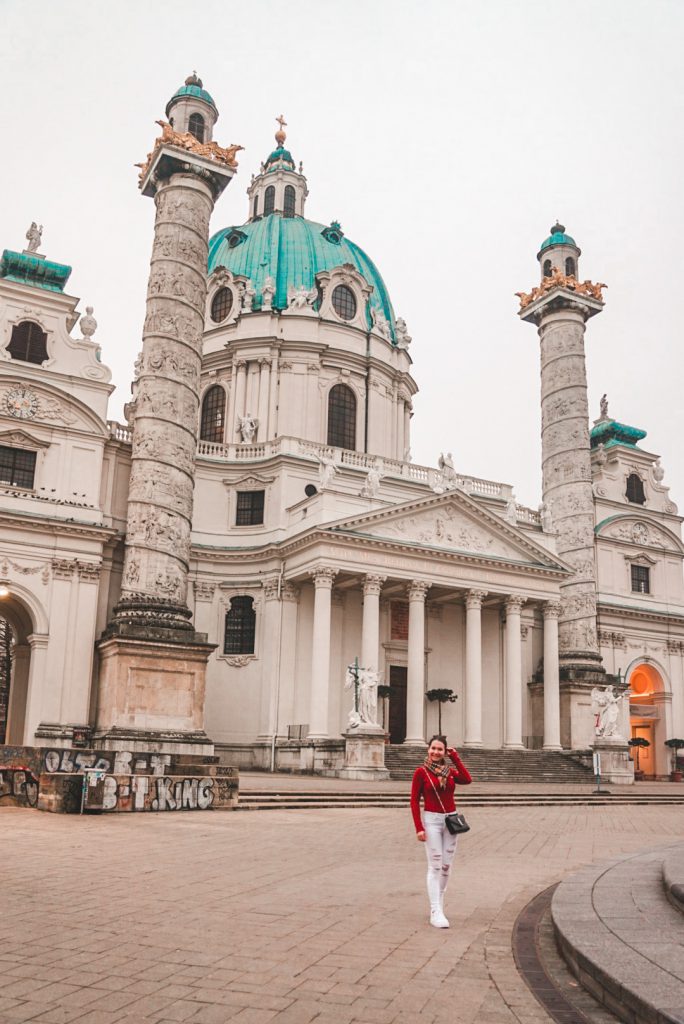 Vienna's Innere Stadt
The Innere Stadt is in the Central first district, located in Vienna's old town. The Innere Stadt includes St. Stephen's Cathedral, beautiful buildings and cute streets, many restaurants and cafés, and of course a ton of wonderful shops.
It is a great area to just wander around and find photo worthy spots like this one.
Hofburg Complex
A visit to Vienna is not complete without visiting the Hofburg Palace, the former imperial palace of the Habsburg family.
The Hofburg Complex is very impressive with its beautiful architecture, and totally worth taking some photos in front of!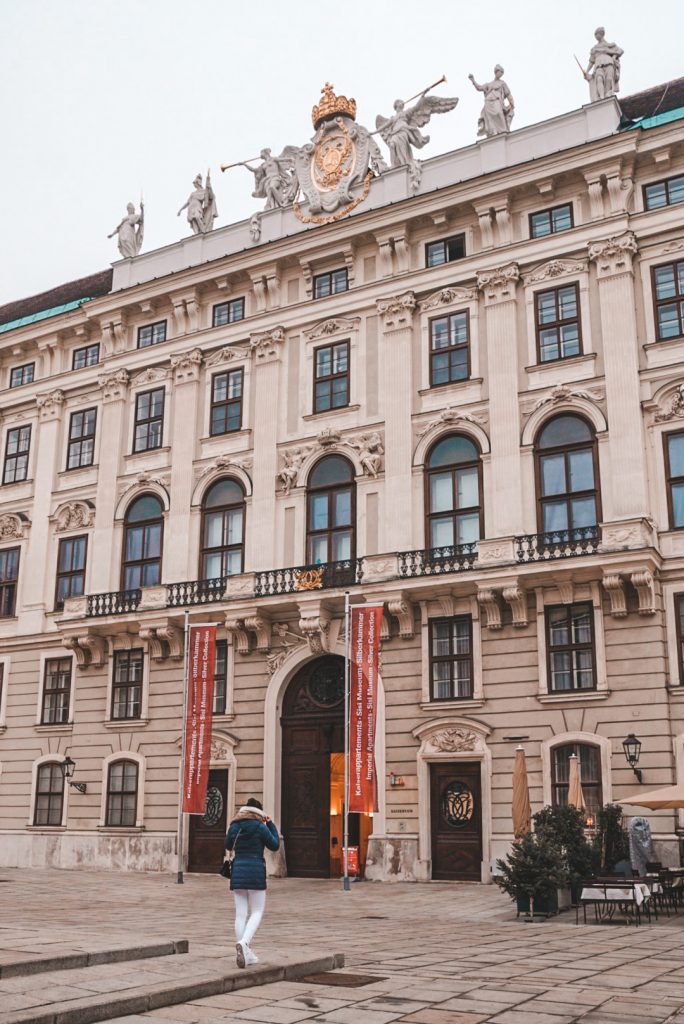 Belvedere Palace
A snowy morning at one of the best photo spots in Vienna, is there anything else you could wish for? Belvedere Palace is one of Vienna's beautiful Baroque masterpieces.
Outside and inside truly blew me away with some of the most beautiful details.
Regardless of what time of year you go, this palace makes for some stunning photos.
St. Peter's Church
The Peterskirche is an incredibly beautiful church right in the center of Vienna. Surrounded by two buildings, it looks as if she wants to squeeze between them.
Unfortunately, at the time we were there, there was a construction site on the left, which is why it does not appear as it does in reality in the photo.
Nonetheless, this church is perfect for a photoshoot in Vienna.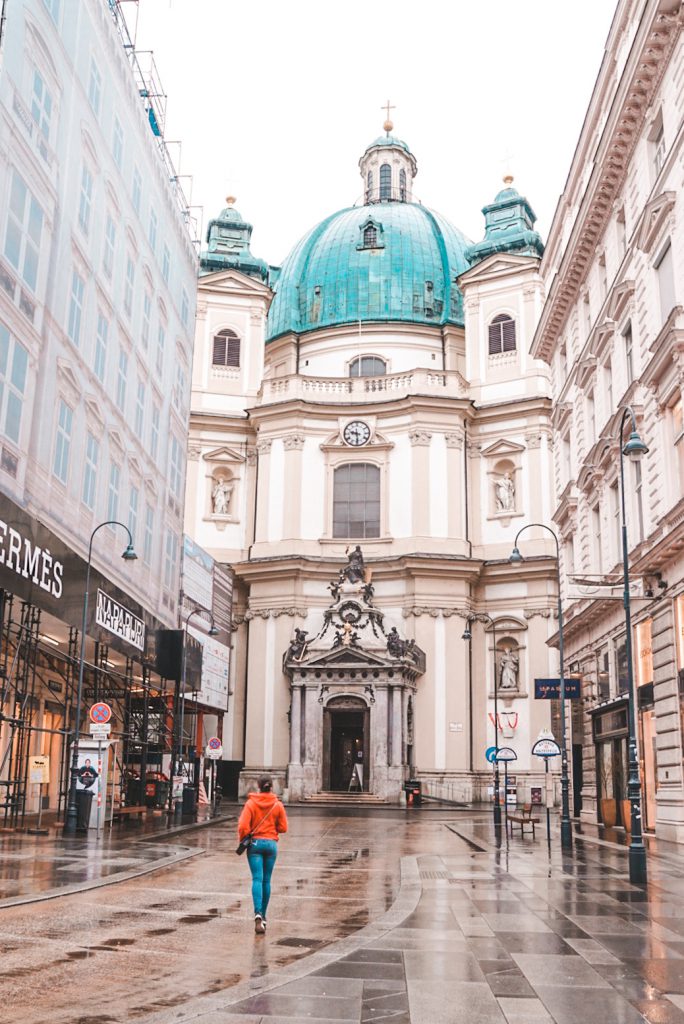 Maria am Gestade
A gorgeous Gothic church in Vienna. Did you know that it's one of the oldest churches in the city?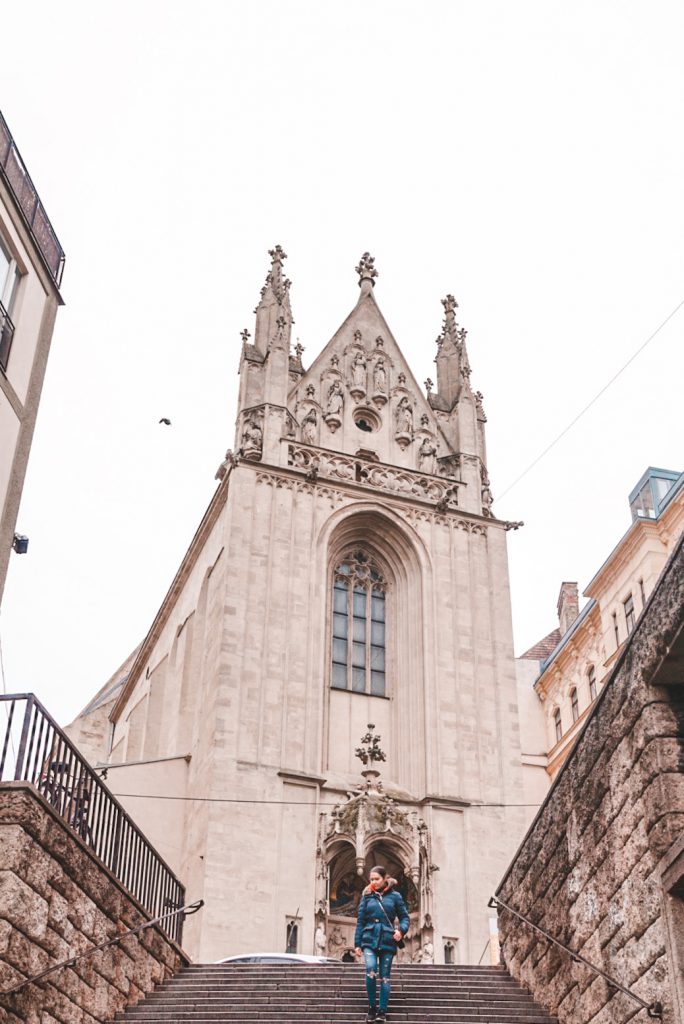 Burggarten
The Burggarten is of course more suitable for summer weather, but it also thrilled us in winter. We had the entire space to ourselves and were able to marvel at the incredibly beautiful architecture.
In the photo I'm sitting in front of the butterfly house.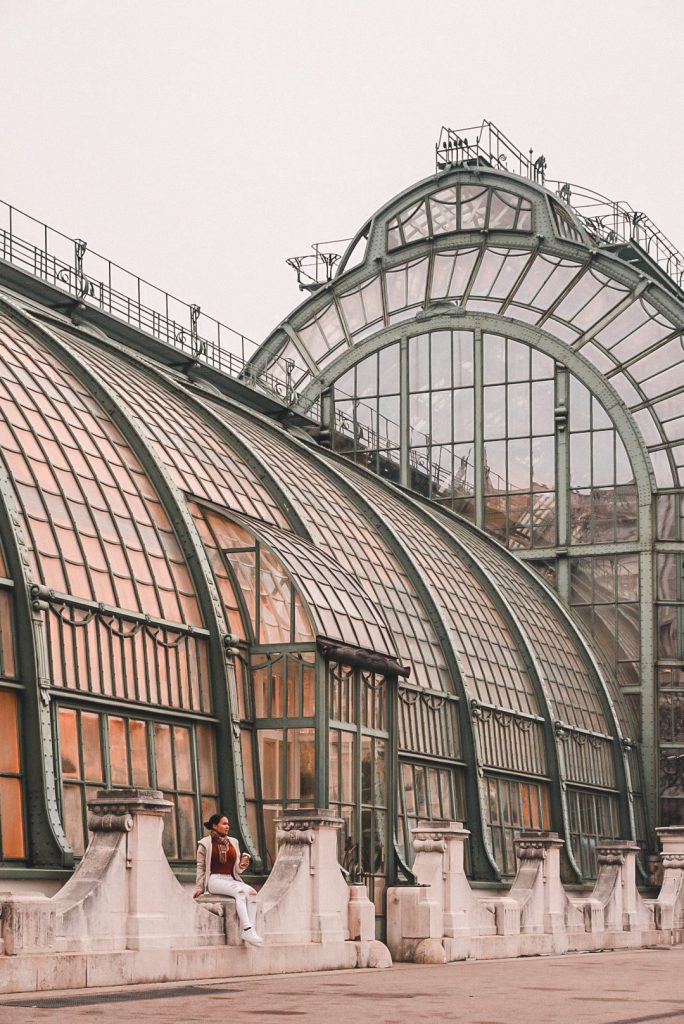 Karlsplatz U-Bahn Station
I have never seen this Instagram Spot anywhere else, but when we came there one morning, I had to take a picture! Isn't that the prettiest subway entrance you've ever seen? Right across the street is a cute little café.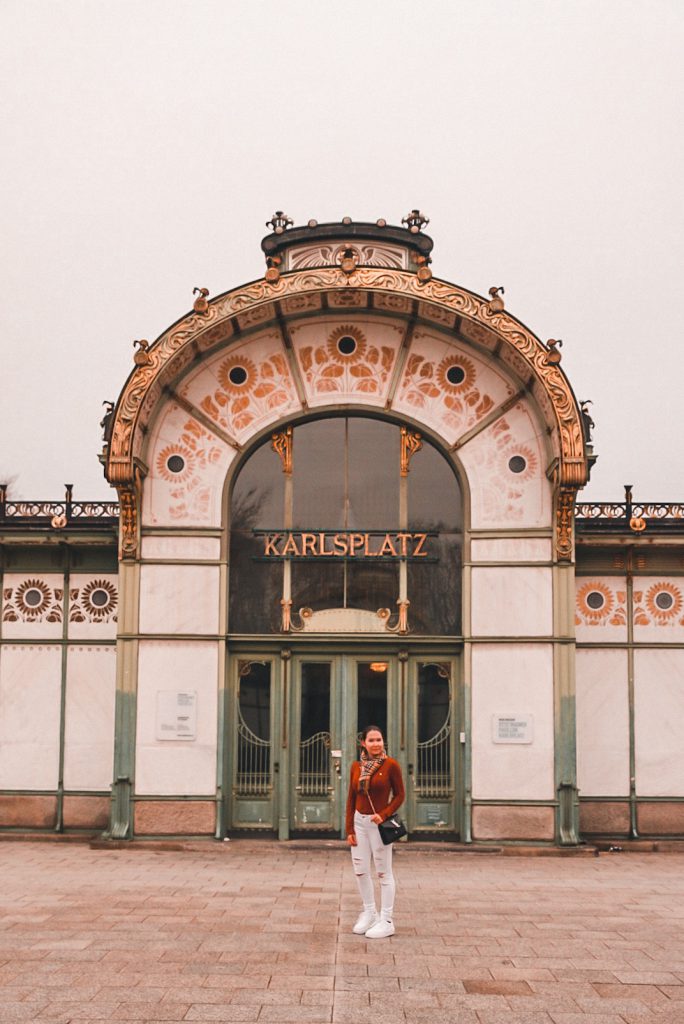 Natural History Museum Vienna
In the Natural History Museum in Vienna you can not only watch exciting exhibitions! It is located directly opposite the Kunsthistorisches Museum on Maria-Theresien-Platz and offers incredibly beautiful architecture.
Both buildings look like an exact replica of the other which is even more impressive.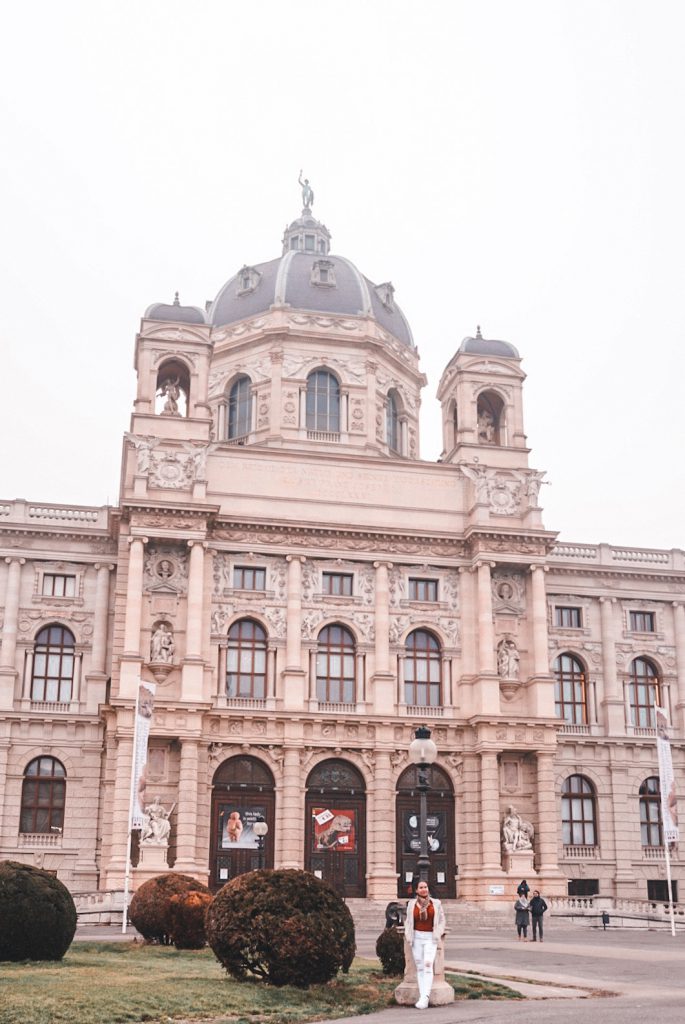 Palace of Justice Vienna
Can you believe that this is a Palace of Justice? It's the seat of the Supreme Court of Austria.
Actually, it is not allowed to do a whole photoshoot here. It's okay if you take 1-2 pictures, but you should be quiet and respectful (I hope that this is clear anyways).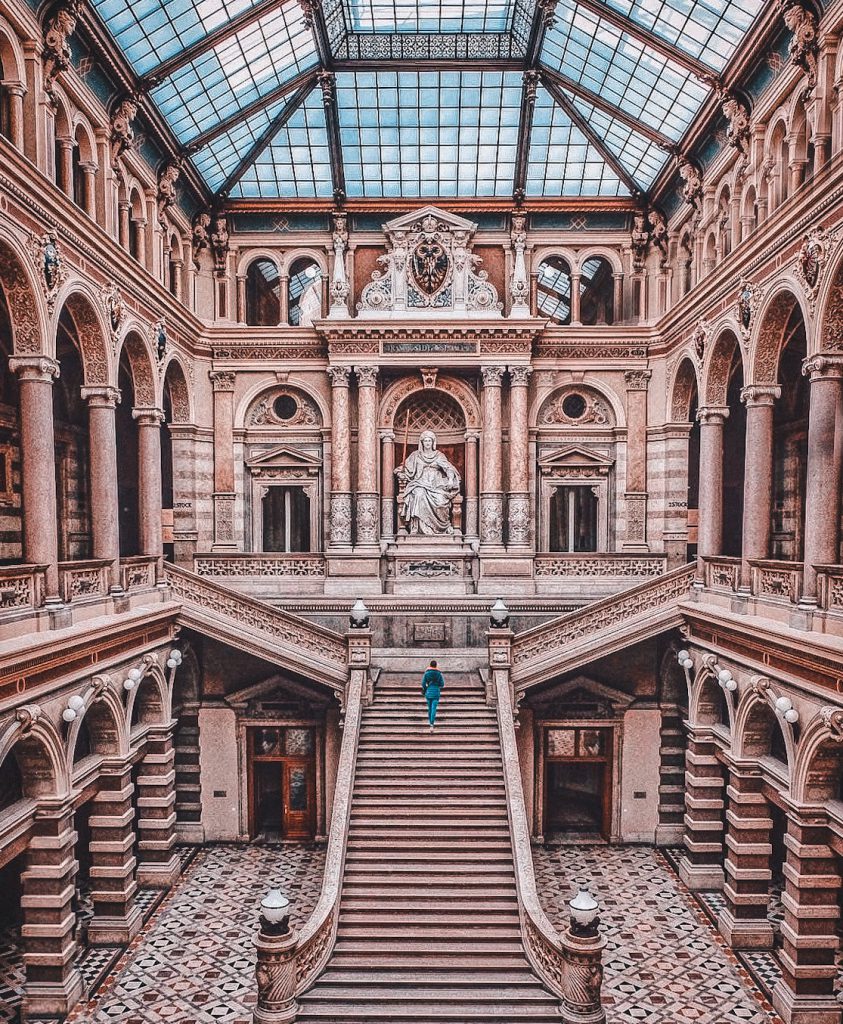 University of Vienna
Speaking of beautiful buildings in Vienna, I absolutely have to mention the University of Vienna. Don't be afraid to go inside and take a look at the beautiful architecture, it's open to the public and definitely worth stopping by – especially on a cold winter day.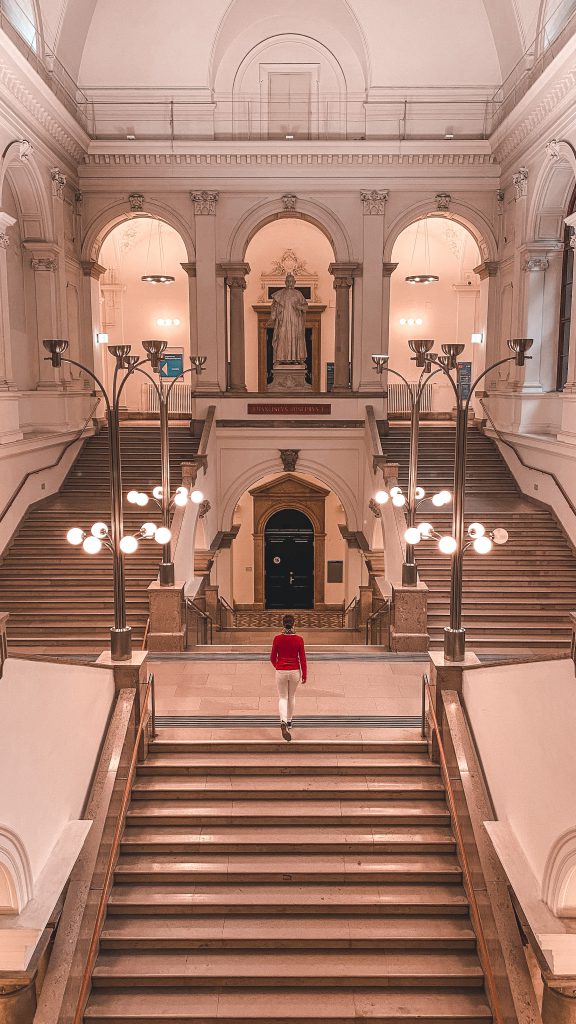 Prater
What would a trip to Vienna be without a visit to the Prater? The Prater is one of the most famous sights in Vienna, but unfortunately it is a little further away from the city center. That is probably why it is not worth it in cold months in particular. Plus: Most of the rides and food stalls are closed.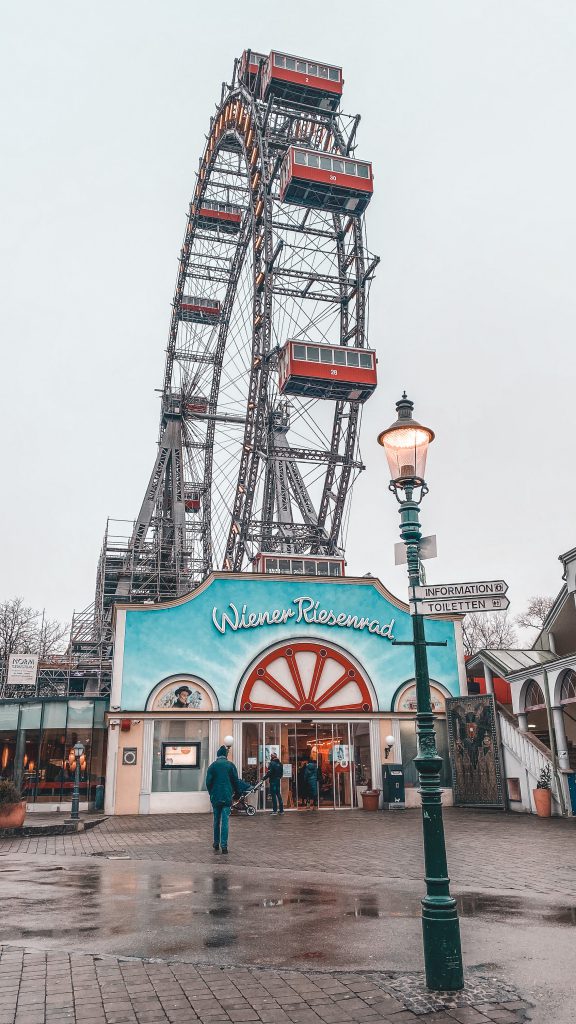 Liked this post? Pin it!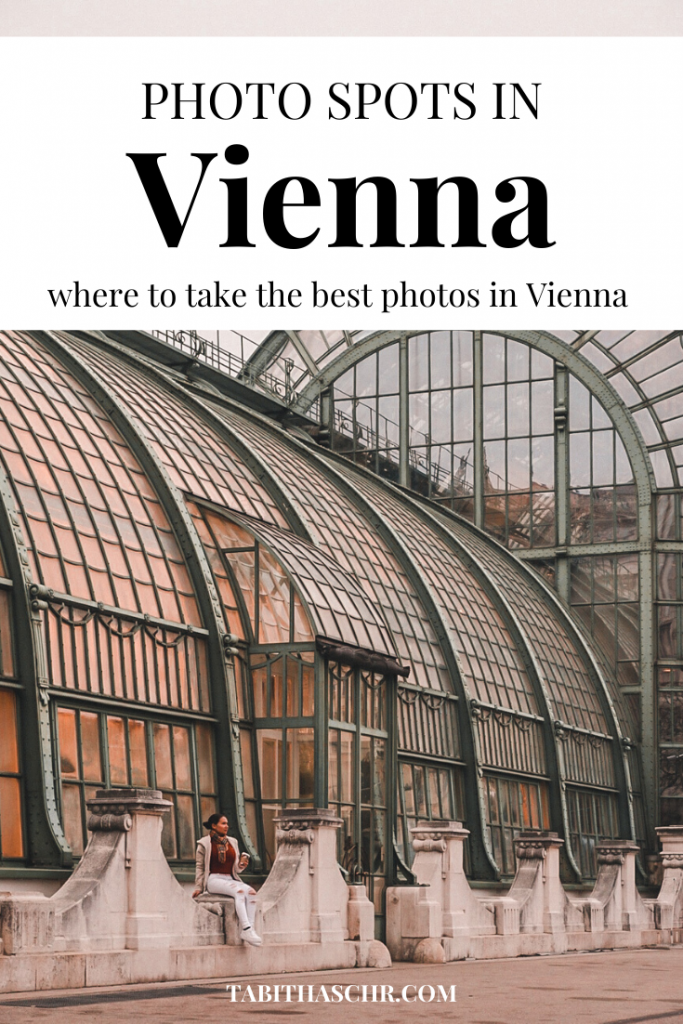 Here is another post I think you'd like!